MachMotion Webinar: Three blind spots every CNC owner should know
March 13, 2023 | 6:40 pm CDT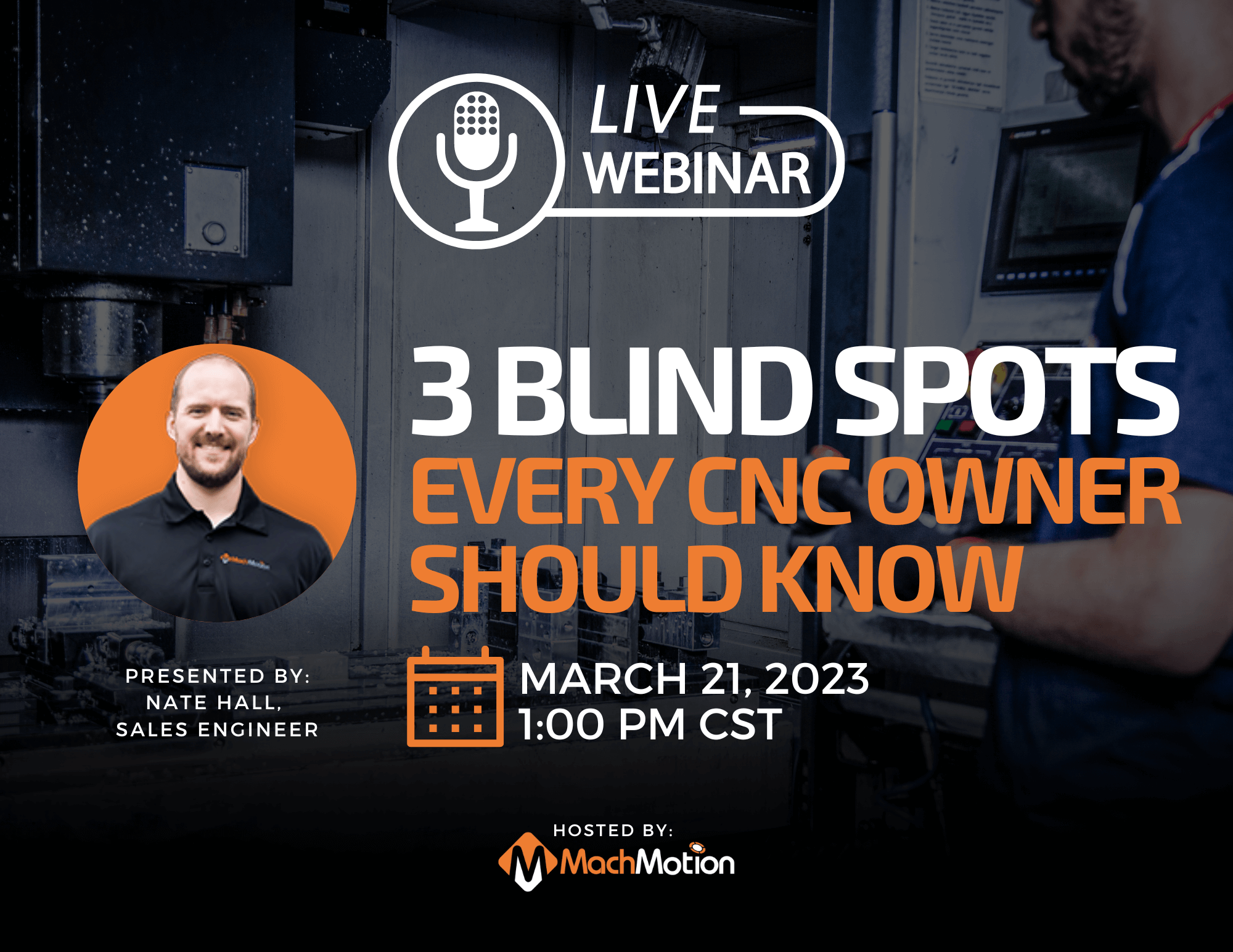 MachMotion, a provider of CNC control optimization solutions, has announced a new webinar titled, "Three blind spots every CNC owner should know."
The online event will take place on March 21st, 2023, at 1 p.m. CDT and is free to attend for all interested participants. 
During the webinar, Nate Hall, a MachMotion sales engineer, and CNC expert, will discuss three crucial blind spots that every CNC owner should be aware of. The topics covered in the webinar include exploring the options of temporary repairs, buying used machines, as well as purchasing new equipment. 
"We're excited to offer this webinar to CNC owners and operators," said Dave Eldredge, president at MachMotion. "Our team has worked with thousands of companies, and we've seen firsthand the impact that these blind spots can have on CNC operations. We believe that by raising awareness of these issues, we can help CNC owners make better decisions and operate more efficiently, safely, and profitably."
The webinar is open to CNC owners and operators of all experience levels. Attendees will have the opportunity to ask questions and interact with the MachMotion team during the live Q&A session following the presentation.
For more information on the Webinar, click here.
To register, click here.
Have something to say? Share your thoughts with us in the comments below.