KBIS attendance up 17 percent, exhibit space gains 13 percent
March 9, 2017 | 3:42 pm CST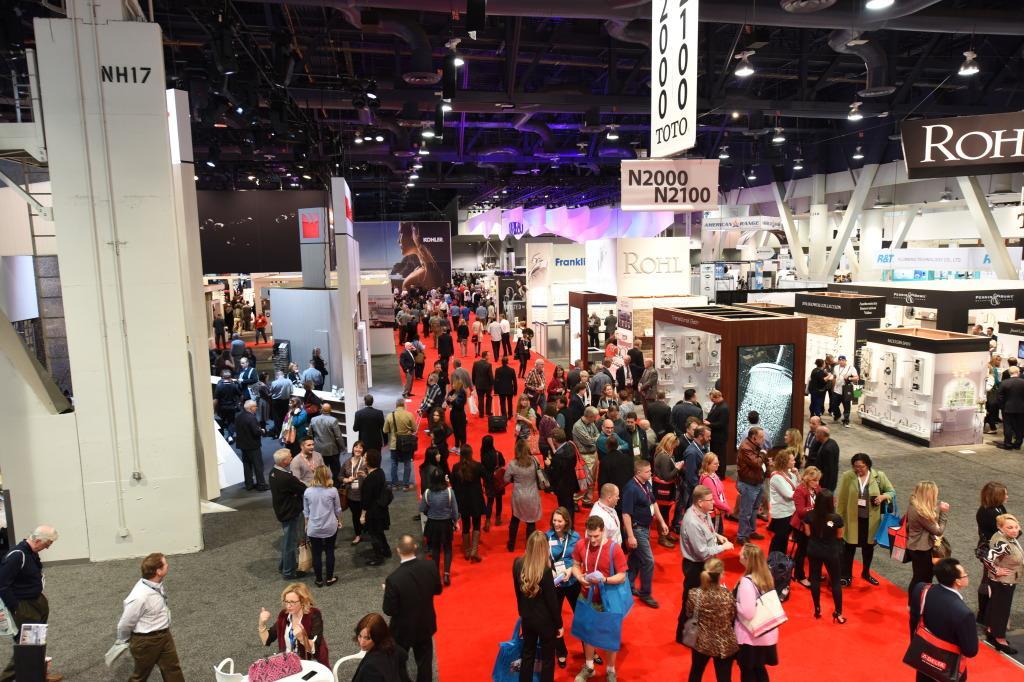 ORLANDO, Fla. – The 2017 Kitchen and Bath Industry Show announced a 17-percent increase in qualified attendance. Major brands and several new exhibitors have already committed for the 2018 event, with net square footage of exhibit space for 2018 up 13-percent year-over-year. KBIS will take place January 9-11, 2018 at the Orange County Convention Center in Orlando.
"Our verified growth confirms what we already knew; KBIS 2017 was one of our most successful kitchen and bath industry shows to date," said Brian Pagel, SVP, Emerald Expositions. "KBIS 2018 is setting up to be an even bigger and more successful show. I look forward to continuing to see the kitchen and bath industry growth this year, and to returning to Orlando in 2018."
At KBIS 2017 in Orlando, NKBA CEO Bill Darcy delivered the 2017 State of the Industry Address, discussing annual design trends and economic research studies taking place in the $134 billion kitchen and bath industry.
One NKBA study, "Estimated Market Value for the Kitchen & Bath Remodeling and New Residential Construction Markets," found that each year homeowners remodel upwards of 10.2 million kitchens, roughly one in 10 of all households, and 14.2 million bathrooms.
The NKBA with KBIS hosted the first public event supporting the This Old House Generation Next philanthropic campaign to encourage and empower young people to join the skilled trades. All proceeds from the campaign went to the mikeroweWORKS Foundation's Work Ethic Scholarship Program, providing scholarships to people getting trained for skilled jobs in demand.
Also in 2017, the NKBA Presents KBISNeXT Stage sponsored by HomeAdvisor offered inspiring programming delivered from some of the most well respected names in kitchen and bath design.  A highlight of KBIS 2017 was the all new Discovery District, which served as a center for exploring unique and potentially undiscovered brands and products new to KBIS.
KBIS will return to Orlando and the Orange County Convention Center January 9-11, 2018. For more information, visit  http://kbis.com.
Have something to say? Share your thoughts with us in the comments below.