IDSA awards Worx Switchdriver gold IDEA
August 23, 2017 | 7:21 pm CDT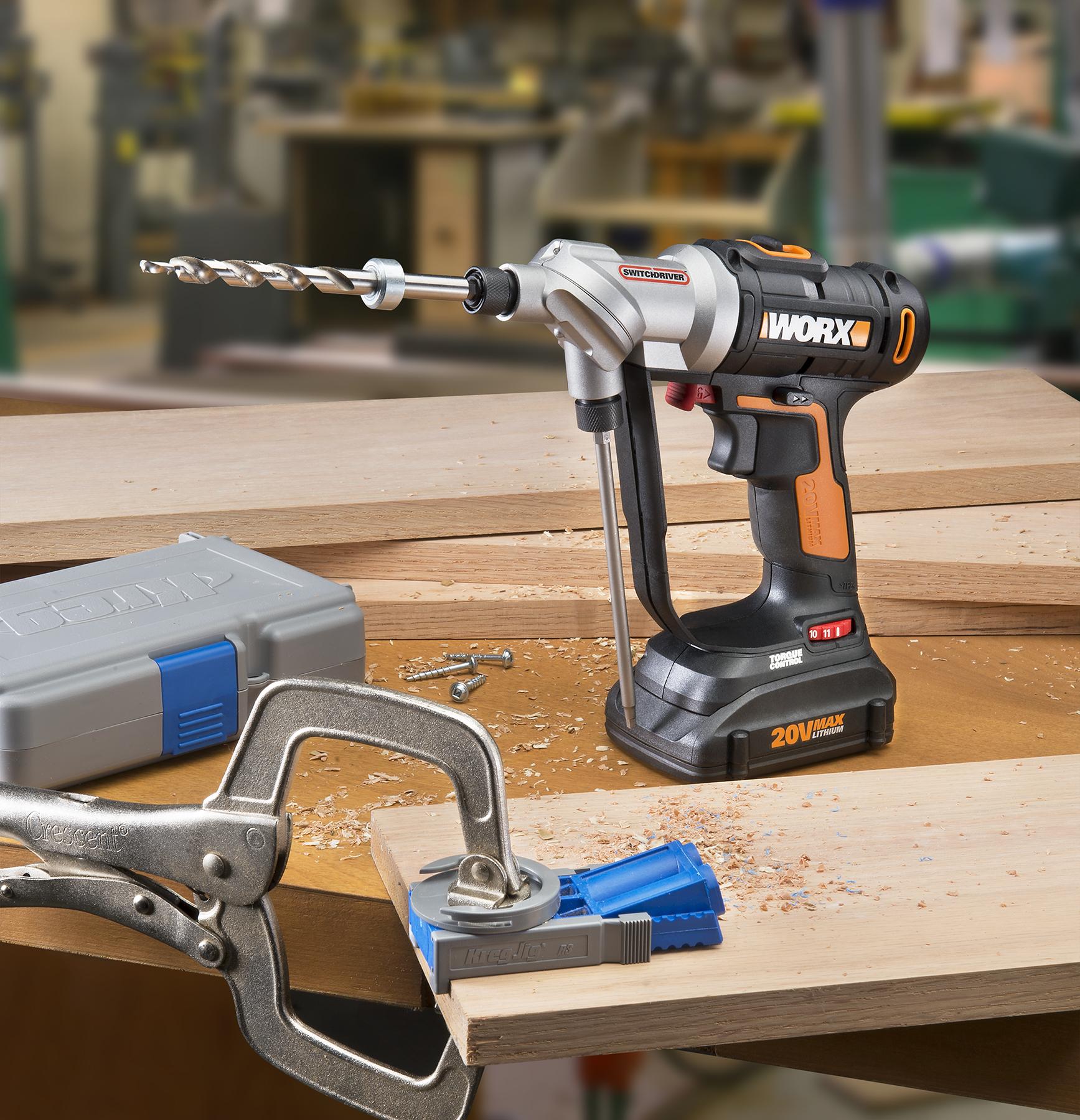 CHARLOTTE, N.C. and ATLANTA - The Worx 20V Switchdriver two in one drill and driver has won a gold award in the International Design Excellence Awards (IDEA) 2017 in the home and bath category. IDEA is hosted by the Industrial Designers Society of America (IDSA).
IDSA Ambassadors support and promote industrial design with research and thought leadership. The nonprofit society was founded in 1965 and has thousands of members in dozens of student and professional chapters, and special interest sections around the world. It hosts events including an annual international design conference, district design conferences, and niche events.
IDEA attracted hundreds of entries from 54 countries on six continents by design firms, corporations, universities and more. Jury chair, Owen Foster, led more than two dozen global design experts in judging 20 categories covering products, brands, experiences, strategies, and more.
"IDSA IDEA 2017 winners demonstrate how designers are able to capture what's invisible to others and inspire beauty through the smallest of details within the simplest of artifacts," said Foster. "Winners go beyond the tangible that we are so accustomed to seeing - to cultivate amazing, holistic ecosystems."
Open to the public, the IDEA ceremony was held Aug. 19 at Rich Theater followed by a gala at High Museum, both venues part of the Woodruff Art Center, Atlanta, Georgia. Among the top award winners, 25 designs won gold and 52 designs won silver.
Worx yard tools is based in Charlotte, North Carolina and was established in 1994. With over 3,500 employees worldwide, Worx is a diversified manufacturer and marketer of a complete range of electric powered lawn and garden equipment.
"It's an honor to be recognized by IDSA," said Jeanne White, Worx senior product manager. "We believe that Switchdriver is a concept whose time has come. Our approach was to make this drill and driver smart, functional, and efficient."
The Switchdriver has a rotating head equipped with two quarter inch chucks that can be loaded with different combinations of drill or driver bits. Both chucks rotate clockwise or counterclockwise with the push of a red button located above the trigger.
Have something to say? Share your thoughts with us in the comments below.