HettichXperiencedays starts in mid-March
March 3, 2021 | 2:40 pm CST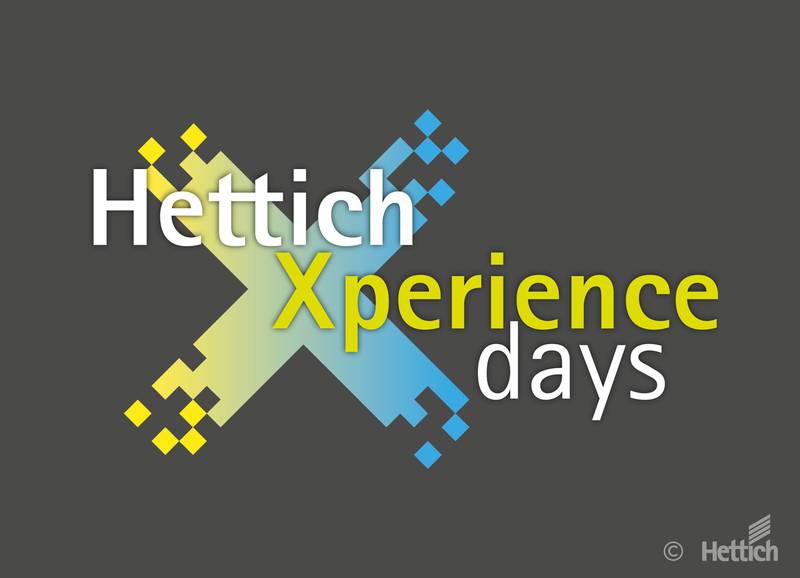 Hettich will present new ideas and concepts for the key trends of urbanization, individualization and new work. For the first time in a new hybrid format, a mid-March kickoff is planned for HettichXperiencedays.
Interested trade visitors can preregister online at the new xdays.hettich.com web portal.
Hettich will present more in the way of design, functionality and user convenience with new products for spaces large and small, for flexibility in urban living on a small footprint, for new work and home working, for shops and hotels, and also for outdoor living. This makes manufacturers, tradespeople and retailers the first to discover every product to give them what it'll take to address the changing needs of their clientele.
Organized as a hybrid event, HettichXperiencedays will be on for several weeks from mid-March, offering a program with a host of services, both online and offline, all available around the clock and across the globe.
Wherever Hettich's operating bases allow, trade visitors can immerse in a showroom, whisking them away to furniture worlds of every kind. The necessary hygiene and safety concepts will be in place at all times. 
Partners and customers prevented by the pandemic situation to experience showrooms in person needn't miss out on any of the top action either.: If they wish, they can experience all aspects and highlights on the HettichXperiencedays digital portal.
Anyone registering online as a trade visitor is given exclusive access to the entire lineup in six languages.
The HettichXperiencedays platform also lets registered users plan their own event attendance in any way and take part in live events, such as presentations and workshops, on a virtual basis.
Have something to say? Share your thoughts with us in the comments below.