Blum opens its doors to more than 70 local students on Manufacturing Day
October 18, 2017 | 10:41 am CDT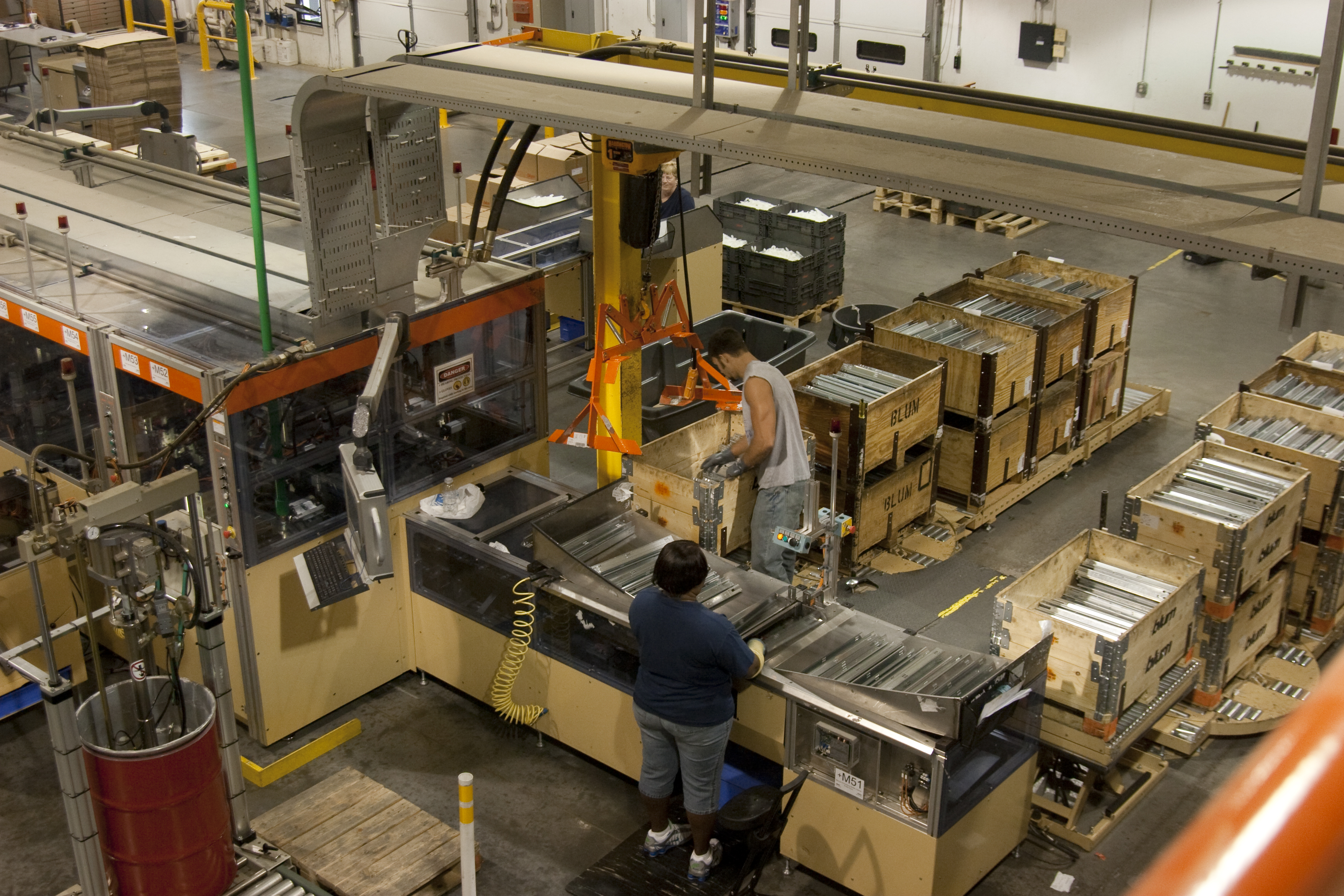 STANLEY, N.C. - Blum, Inc. celebrated the fifth annual Manufacturing Day by opening its doors to more than 70 local high school students on October 3 and October 5. Manufacturing Day is an annual nationwide event in which manufacturers invite their communities into their facilities. By participating in these activities, Blum hopes to not only raise awareness about career opportunities, but to also improve public perceptions of manufacturing.
Manufacturing Day is a nationwide event that takes place each year to offer the next generation insight into what manufacturing really looks like.
"Blum has been an active player in developing the Advanced Manufacturing curriculum that is taught in our local Lincoln County high schools. Manufacturing Day provided a special opportunity to expand the student's learning beyond the classroom, and we couldn't have been more excited to see their eager faces as many of them toured a manufacturing plant for the first time," Vice President of Materials/Logistics Michael Geis said.
The students that attended the event got the opportunity to discover how much behind-the-scenes work goes into Blum products, experience demonstrations and go on a plant tour.
Other information at the event included workforce information, such as learning how many different people and departments support Blum products. Blum employees were available to answer questions about careers in manufacturing as well as within the Blum organization.
"We delivered a strong message about career possibilities in manufacturing and hope that one day we will see some of these students return to be a part of our future workforce," Geis said.
Blum specializes in making concealed hinges and drawer runner systems for the kitchen cabinet industry. The company prides itself on manufacturing in the U.S.A. to quickly react to changing customer needs.
Have something to say? Share your thoughts with us in the comments below.