ANCA names winners in its 2023 Tool of the Year Contest
November 16, 2023 | 11:47 am CST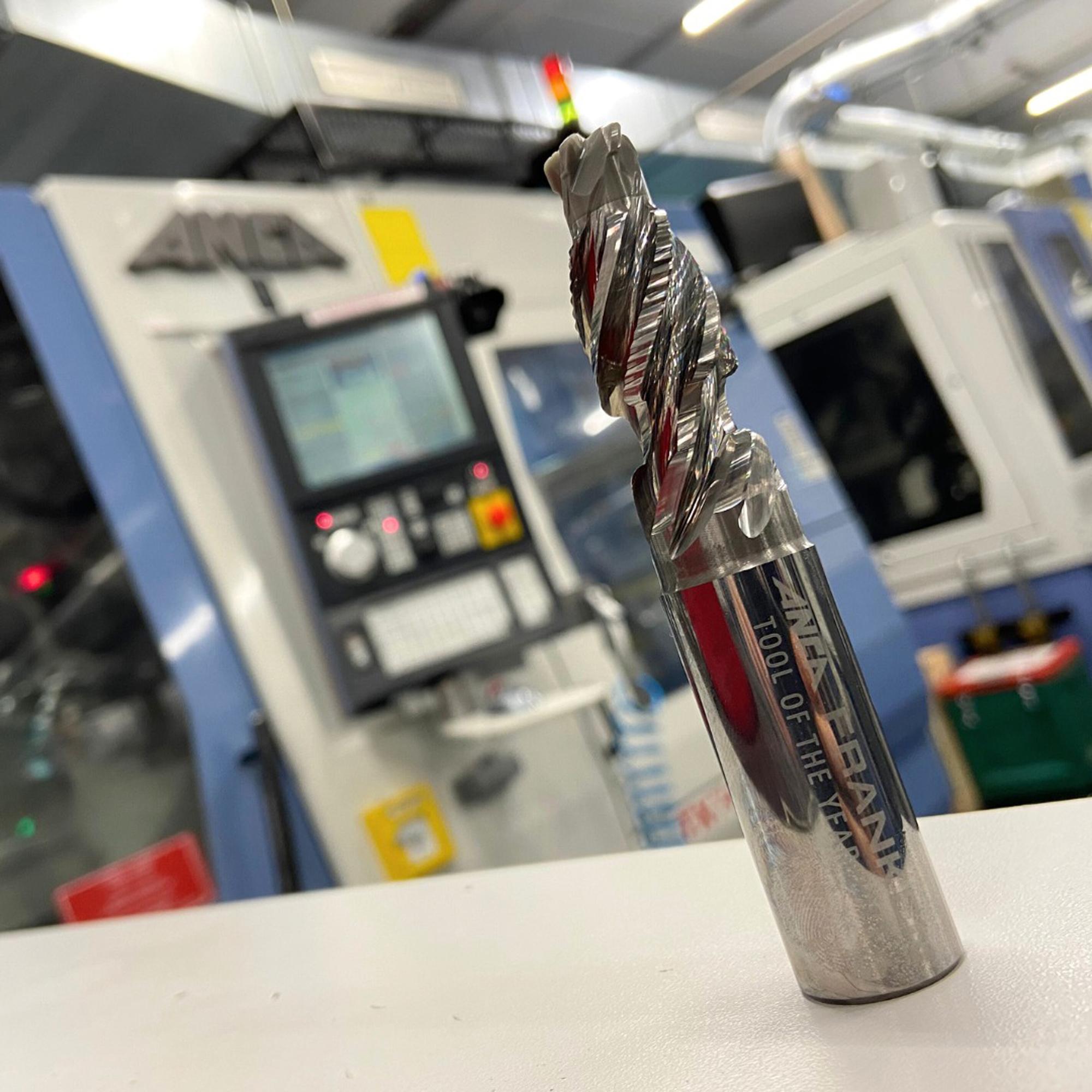 HANNOVER, Germany — ANCA has announced the winner of its prestigious "Tool of the Year" contest for 2023. The competition, which is held annually for the cutting tool industry, had a record attendance of hundreds of industry professionals at the awards ceremony and gala dinner held at EMO Hannover.
The ANCA Tool of the Year Awards is now in its sixth year. Winners include: 
An acclaimed German manufacturer of cutting tools, Emuge-Franken, secured the top prize for its versatile carbide tool enhanced with ceramic material. This innovative tool ensures prolonged tool longevity and unmatched performance.
A team from Poland, JG Group, clinched the top spot for the second consecutive year in the Virtual Tool Category with a simulation of a Dachshund. The simulation intricately employed 24 profiles solely to craft the character's head.
This year's awards held a special significance as ANCA announced Lena Risse from Risse Tool Technology GmbH as the winner of the inaugural Female Machinist of the Year award. This initiative aims to promote diversity in the cutting tool industry and provide positive role models for women and girls considering careers in this sector.
ANCA Tool of the Year winners
Pat Boland, ANCA Co-Founder said: "This year has been marked by exceptional enthusiasm, boasting an impressive array of entries and showing a remarkable complexity in the design of both real and simulated tools. The competition was fierce, but Emuge-Franken, a globally renowned cutting tool manufacturer hailing from Germany, has truly set itself apart. Their combination of ceramic materials and tungsten carbide posed a significant manufacturing challenge, and effectively extended the performance and lifespan of the cutting tools."
The Emuge-Franken entry was a "complex, multi-functional cutting tool" with edges consisting of carbide and ceramic material. Using iGrind to its fullest, this tool makes the most of the profile software's flexibility, employing layers and segments to assign operations efficiently. Demonstrating exceptional precision in profile measurements and 3D edge radius measurements, the tool closely aligns with its intended specifications and stands out for its accuracy.

Diether Ahrens, Head of Business Unit at Emuge-Franken, said, "ANCA and Emuge-Franken have a long-standing technology partnership that has enabled us continuously to be innovative. Our team designed and ground an outstanding competition milling cutter based on the new Franken Cera-Cut line. An exclamation mark in function and appearance and thus also a bit of our DNA for innovative special and standard tools for mill
Second place: ARCH Cutting Tools
ARCH Cutting Tools continues to create another outstanding multi-functional cutting tool with the required accuracy. Once again, it proves to be a functional tool to replace multiple processes, thanks to its use of profile software, segments, and other iGrind operations during its creation. The cutting edges exhibit consistent 3D edge radius and good levels of profile accuracy.
Third place: TDM Cutting Tools
This tool has been designed to replace multiple processes, and it's the result of combining profile software, segments, and various iGrind operations. With its profile and edge radius meeting satisfactory standards, it's worth noting that this is a complex tool overall.
 
Cutting tool category candidates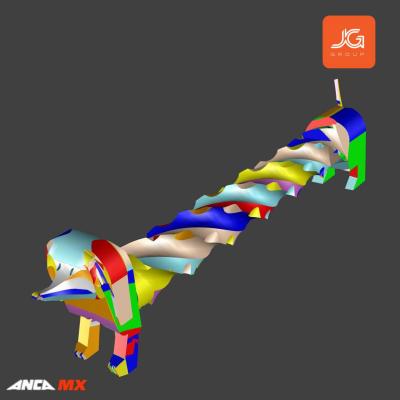 Virtual Tool Category
Winner: JG Group
The head of this character was created using 24 different profiles. The process involved the strategic utilization of coolant holes on the initial blank, as well as helix correction, cross-sectional profiling, forming flutes from solid materials, and various profile operations. This is an example of how ANCA's flexible software can be used – or misused!
Second place: Hengrui Precision Tools (Jiaxing)
The tower was created with multiple fluting operations and cross section profile. What's noteworthy is the hollow section in the middle, which impressively forms a helical rib with a hollow interior. Overall, this simulated tool reflects a significant amount of dedication and creativity in its design and construction.
Third place: ZMK Kazimieruk
This beer mug is perfectly timed for the lead-up to Oktoberfest! It showcases a creative approach of using cross-sectional profiles to craft the interior of the mug, a unique method to carve out the pocket in the handle, and profile software to create the distinctive indents around the mug. This attention to detail and innovative design makes it a standout piece.
ANCA is a market leading manufacturer of CNC grinding machines. It was founded in 1974 in Melbourne, Australia where the company still has its global headquarters. ANCA has offices in the UK, Germany, China, Thailand, India, Japan, Brazil and the USA as well as a comprehensive network of representatives and agents worldwide.
ANCA CNC grinders are used for manufacturing precision cutting tools and components across a diverse range of competitive industries including cutting tool manufacture, automotive, aerospace, electronics and medical.
Have something to say? Share your thoughts with us in the comments below.