Vollmer's Open House & Symposium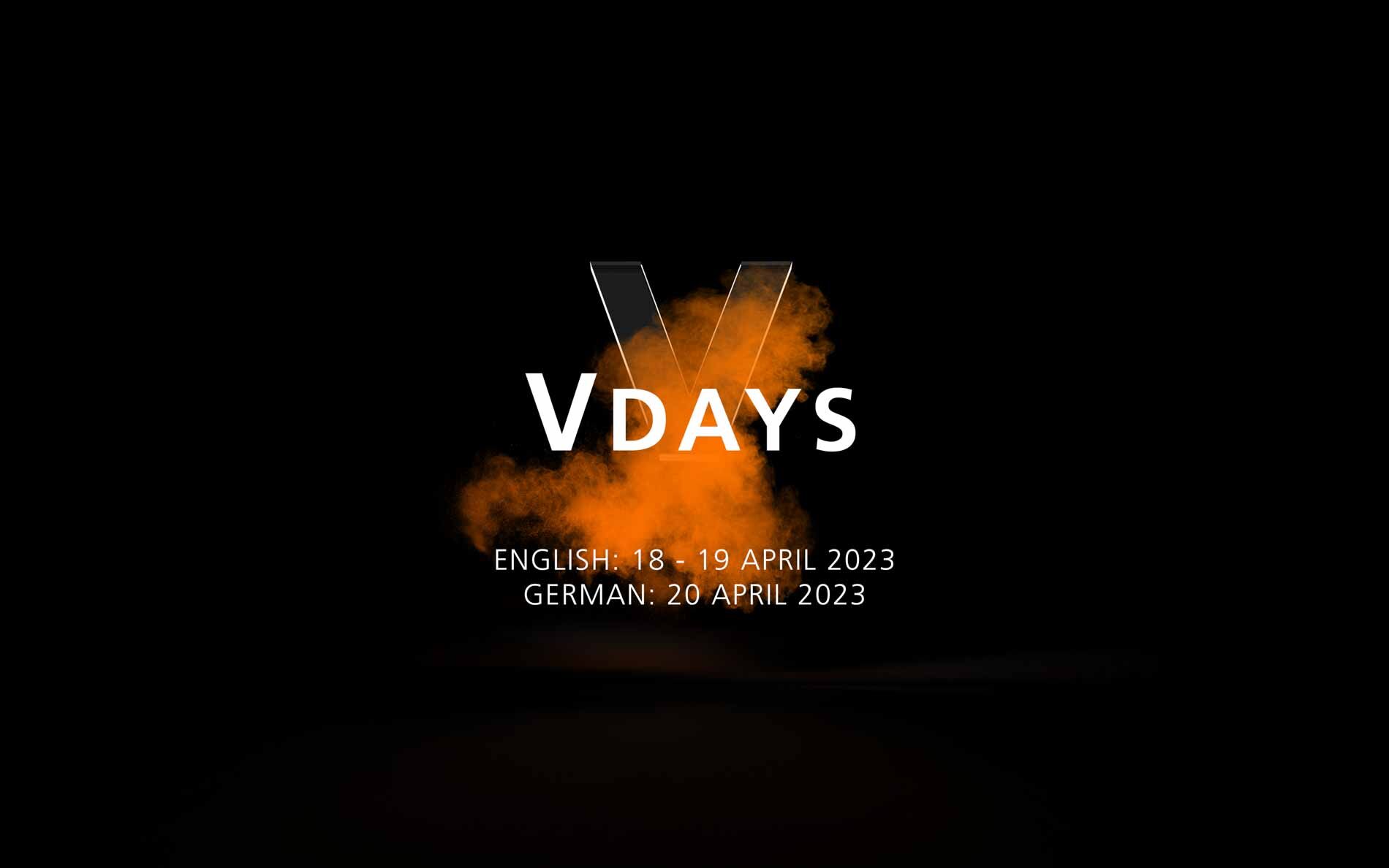 About the Event:
The VDays, aka the Vollmer Industry Days, is a three-day event in both English and German. Everything about sharpening, grinding, eroding, and lasering will be displayed and discussed. And, you are warmly invited.
From April 18 – 20, 2023, Vollmer invites you to join the third edition of VDays. Technology presentations, product demonstrations, company tours, and the ability to meet and network with other industry experts spread over three days promise extensive knowledge for sustainable and efficient sharpening of rotary tools and circular saws. Whether you are a tool manufacturer, sharpening service or sawmill, we have the right grinding, eroding and laser processing ideas for your business.
Back again – as sharp as ever before
The VDays, back after a lengthy COVID break, will showcase new solutions for rotary tool machining - such as the new extended VGrind product series, the VHybrid 260 erosion-grinding machine tool, and the VLaser 370. Also new is the CS 860 and CSF 860 for tooth top, and face and side machining on circular saws.
Hence, Vollmer remains a true full-line supplier for sustainable grinding, eroding, and laser machining technologies. We have strong partners lined up at VDays from production and academia.
For reservation information, visit.
ARRIVAL AND HOTELS
You can get to Biberach/Riss by car or by train; the nearest airports are Stuttgart and Munich.
In addition, we have already reserved hotel allotments for you in our vicinity. Simply mention the keyword VOLLMER VDays when booking.
Our bus shuttle will then pick you up directly at your hotel of choice, take you to the VOLLMER Technology and Service Centre TDZ - and back again. Quite conveniently, without the hassle of looking for a parking space. You can also fully rely on our shuttle service in the evening.
Do you still have questions about the journey or do you need help with the hotel booking? Let us know.
Time:
April 18, 2023 | 8:00 am CDT to April 20, 2023 | 5:00 pm CDT