Transformed laundry room maximizes storage
September 2, 2019 | 11:25 am CDT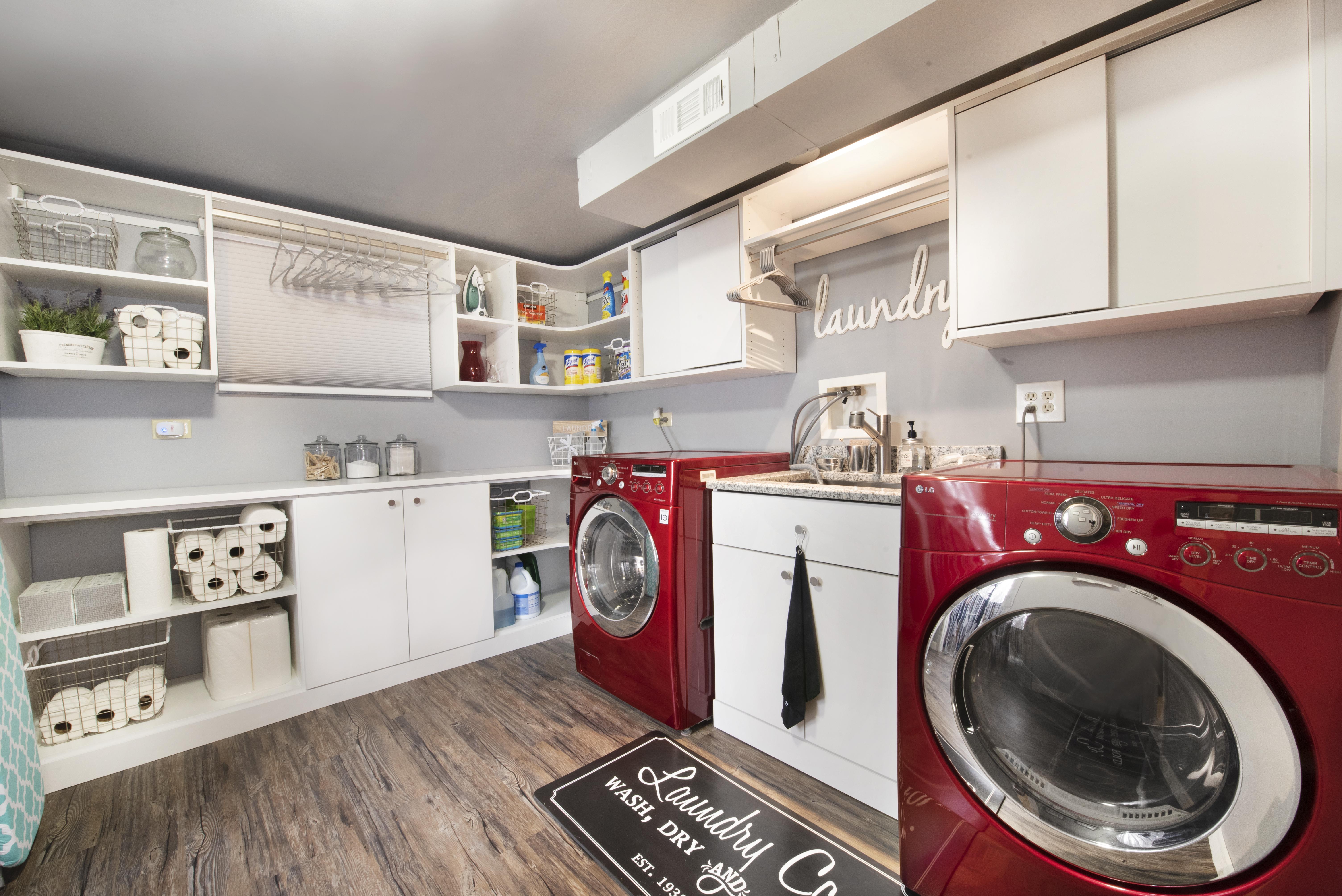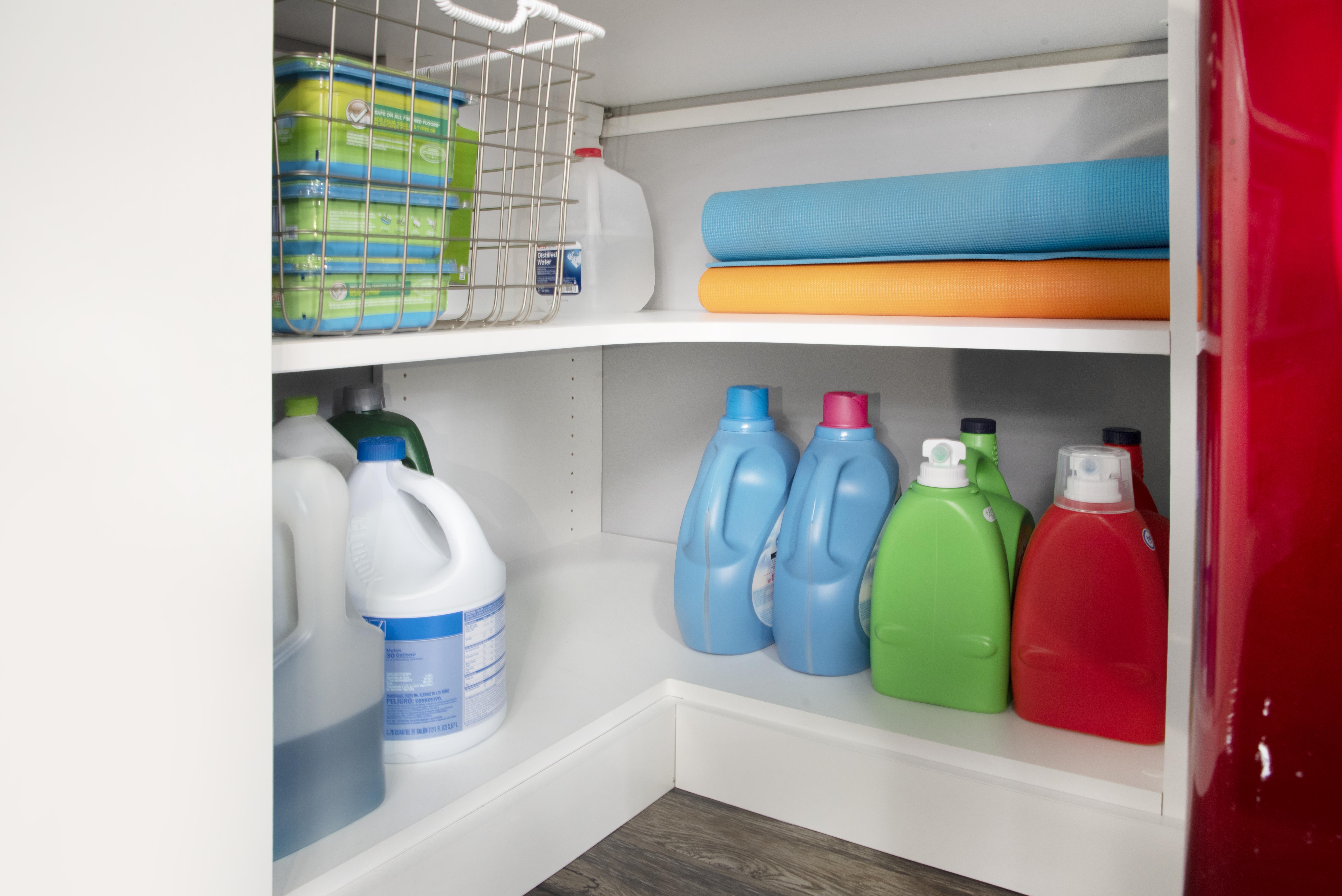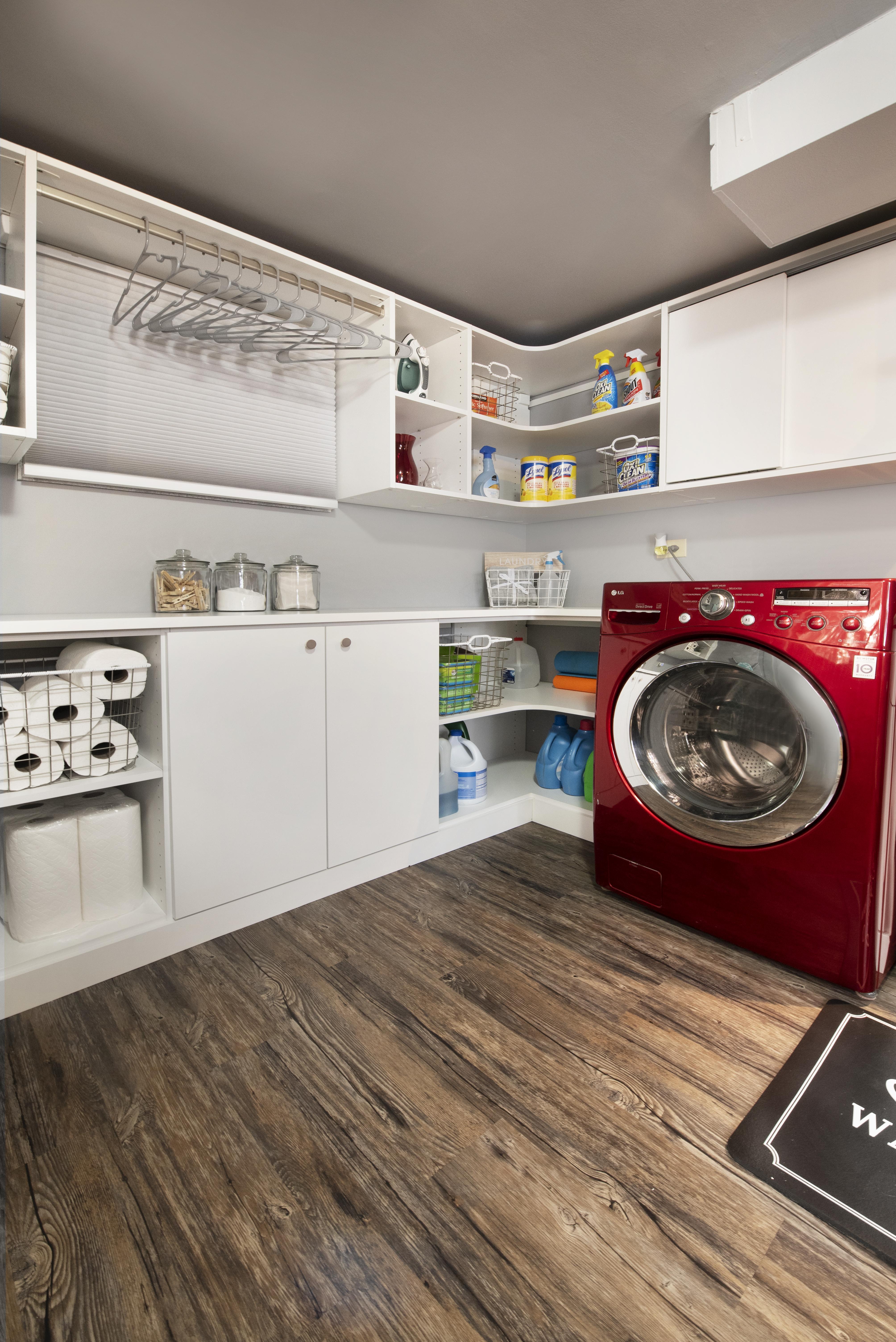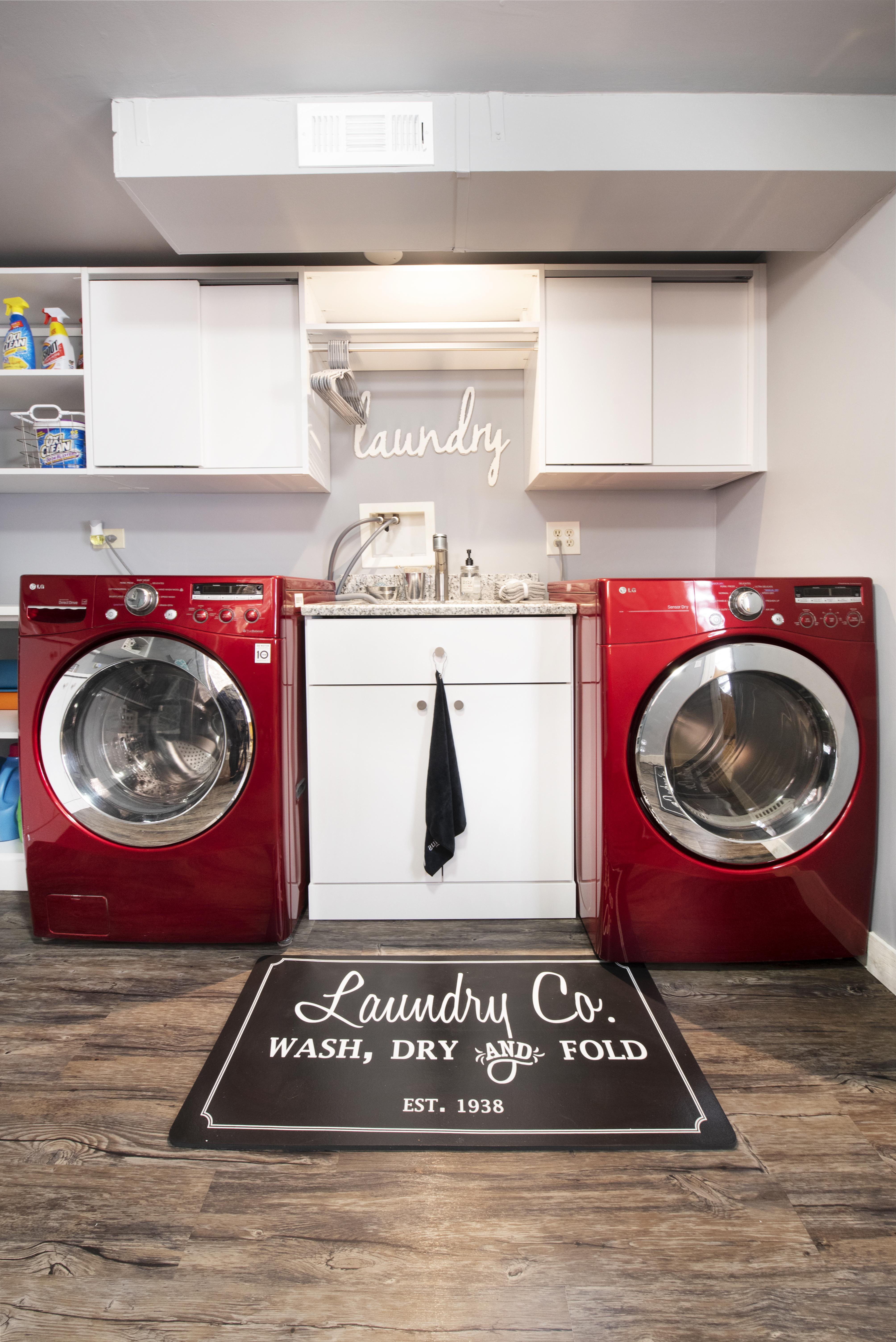 Designer Lisa Cote, Closet Works, entered this laundry room makeover in the 2019 Top Shelf Design Awards contest. Titled "Dodging the Drudgery of Laundry" this project seeks to transform a mundane space into something effortless and enjoyable.
Here's how the designer described the project:
Project description
The clients live in an older home with a laundry area in the basement. This space was equipped with a standard utility sink and a washer and dryer, but the customer wanted better storage and a nicer look to the area. My task was to provide a space that makes the chore that is laundry into something effortless and enjoyable by maximizing the room's storage potential, efficiency, and functionality.
The designer concentrated on creating a bright and cheery space with abundant shelving and cabinets for storage. A long countertop wraps the biggest wall, providing needed space for folding and organizing clothing. The old utility sink was replaced by a new sink with custom cabinet. We stuck with a simple white and gray pallet that made the client's red appliances pop, focusing attention on that bright and happy color.
Challenges for this project included working in a basement with low ceilings and lots of exposed ductwork. Large air vents for the home's HVAC system were hanging from the ceiling, restricting access to some of the walls. We optimized the space and worked around the ductwork in the ceiling by using sliding doors on the cabinets above the appliances.
Project construction details
We built a floor mounted system with a large work surface. Sliding doors were used on the cabinets to provide better accessibility in some areas, allowing the installation of cabinets with doors behind the HVAC ductwork. Standard doors would not have been able to open without hitting the ducts.
Materials used
White laminate with matching white countertop. Flat door fronts with Contempo brushed chrome knobs.
Equipment and/or software used
Cabinet Vision
Have something to say? Share your thoughts with us in the comments below.