COVID-19's impact on furniture design shows
May 1, 2020 | 11:25 am CDT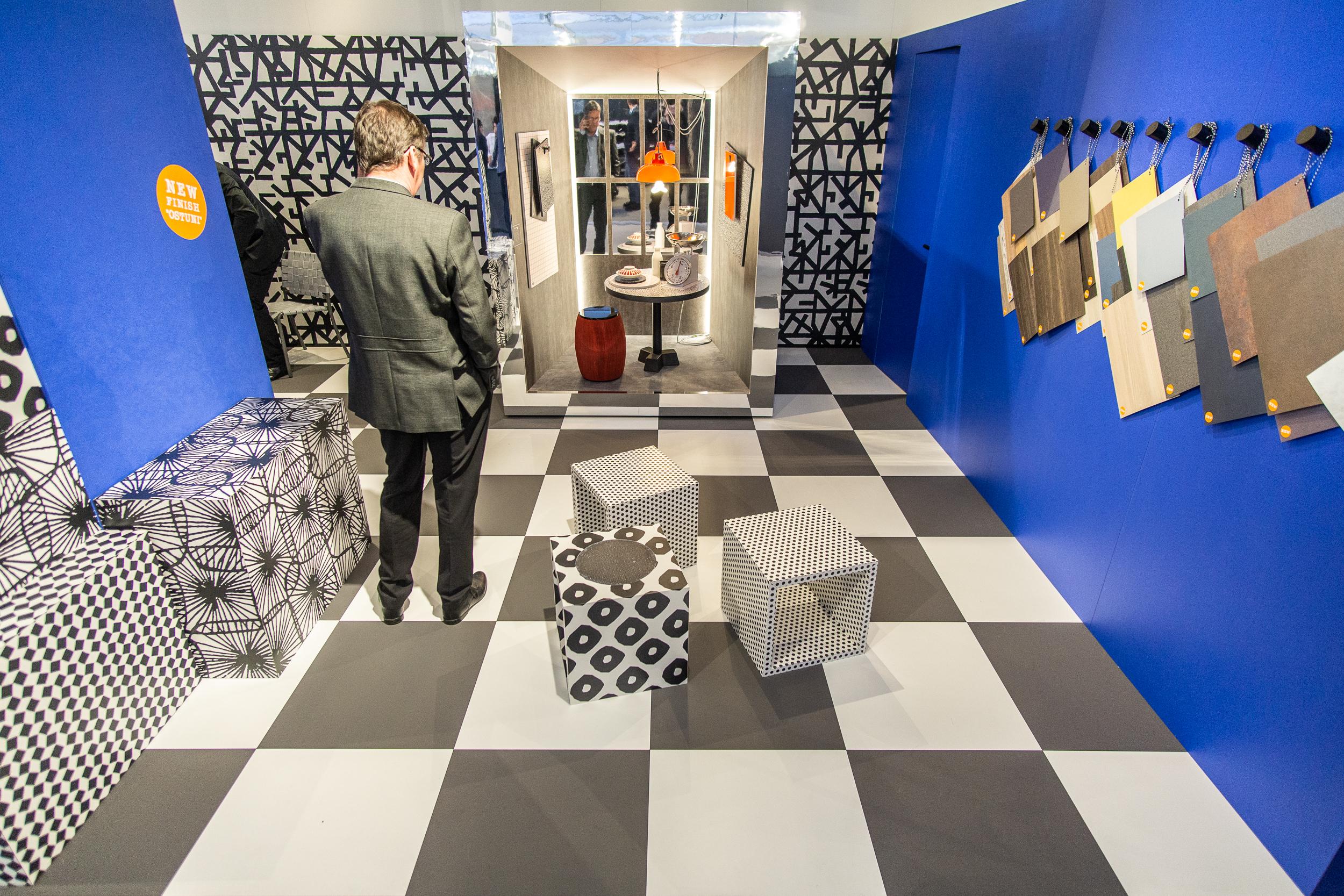 Photo By Kenn Busch
It's a brave new world out there. By the time you read this we should be seeing some light at the end of the tunnel, but in the furniture design world we've missed some important opportunities to experience design and ideas. 
Springtime usually means I'm on the road covering international events like Milan Design Week and NeoCon, both cancelled this year because of COVID-19. This break is giving me some time to revisit a reflect on how much I miss the force of personalities that drive design, and how inspiring it is to experience their ideas. 
Here are two favorites from Milan Design Week last year. I hope they'll smooth the hard edges of the cabin fever we're all enduring this spring! 
Markus Benesch: A long-forgotten workshop in Milan
From 1953 to 1964 a man named Severin Munch-Prokorny plotted from his cramped workshop in central Milan to leave this planet for another thought to be capable of supporting human life. 
Munch-Prokorny had many details about the conditions and the organisms thought to inhabit this planet, known as MP-4753Y, although how he got this information was a mystery. The man himself was a mystery, mostly forgotten, until his long-shuttered workshop was discovered by German-born designer and furniture builder Markus Benesch whilst scouting locations for his exhibit for Milan Design Week. 
"He was a little like the Elon Musk of his time," said Benesch. "He was loaded with money, horrified by the aftermath WWII, and just wanted to get off this planet. He gathered a group of 150 scientists, artists, craftsmen, and this was the space where they developed ideas for furniture, and food, for life a different planet."
The space still had calendars from the 1950s on the walls, vintage decks of playing cards, and a record collection that had to be eclectic even for that time. 
"When we opened the doors here last December, I don't think the place had been touched in 60 years. We found all these plans for furniture pieces that they were going to dematerialize for transport, and rematerialize when they arrived. We didn't find any actual furniture – maybe they actually did get off the planet – so we built new pieces from the original plans."
Benesch is a digital design pioneer I profiled five years ago for an interior design magazine. He once worked for the leading Italian laminate maker Abet Laminati, consults for HP, creates products for major wallcovering companies, and runs his brand Curious Boy. 
And, it turns out, he's a masterful storyteller. The interstellar cookbook he showed me should have been a clue. Or the mysterious symbols found throughout his space that looked eerily like his design style.
Markus 'showed me his cards,' before eventually showing me his cards
"Okay, I invented this whole story," he told me after a piece-by-piece tour of his space (including the perfectly symmetrical wooden bowl that had been distorted during teleportation). "People were offering us these nice spaces, galleries, white cubes, very boring. When we saw this space it was just too good. We had to build a story around it." 
Right down to drawings of the Trisdom tree, which could grow in zero gravity and produce fruit from its roots, which were also its branches. 
Using specialized pigments, he channeled and layered vibrant resins into walnut, ash and particleboard. 
"Particleboard is one of my favorite hard-to-work-with materials, because it's the poorest and the cheapest, but when you treat it like this it becomes the most precious. When you work with it, it's more about the idea and the execution than the material. We built these in our workshop in Munich, next to our design studio. It was a lot of manual work, 200 hours alone just in the putting in the resins. I like these layers, they're like jelly. This is exactly the opposite of digital printing!
"For the last 30 years I've designed all of my pieces, so they don't have to go against a wall, because there's no ugly side."
And with that I left him to his beautiful, entirely fabricated world. 
When not traveling through space and time, Benesch lives between Munich, Milan and New York and holds lectures and workshops as a guest professor at L´ESAD Reims, NABA Milano, IED Milano and Politecnico di Milano, in the field of interior, product and innovative design.  
Iris Hagel wants to annoy you
One of my priority destinations during Milan Design Week is always anywhere you can find student projects. Iris was a design student at the Royal Academy of Art, The Hague, when I met her, and fascinated with imperfection. 
For her senior project she studied irritation as an emotion. By creating a series of works based on things with intentional flaws she hoped to show that imperfections also make things more interesting, more noticeable. A bit of dissonance in a world where everything else is perfect. 
You can't help but look twice. 
Something still to look forward to – SICAM 2020
Over the last 12 years a materials, fittings and components fair north of Venice has made a global name for itself: Expo SICAM. 
Scheduled this year October 13-16 in Pordenone, Italy, SICAM will look familiar to those who are fans of the ZOW fairs in Germany. It's extremely well organized, food and drink are free (no need to wander off in search of sustenance), and even though it's a smaller event major companies pull out all of the stops. 
Most importantly, it's very much a working fair from beginning to end, held at a time where final decisions are being made for the major furniture shows the following spring. More than once I've met Americans there looking to get a jump on material and design trends in markets like Miami and LA.
Have something to say? Share your thoughts with us in the comments below.