ATOMIC blasts into residential market with modular art panels
January 24, 2022 | 11:09 am CST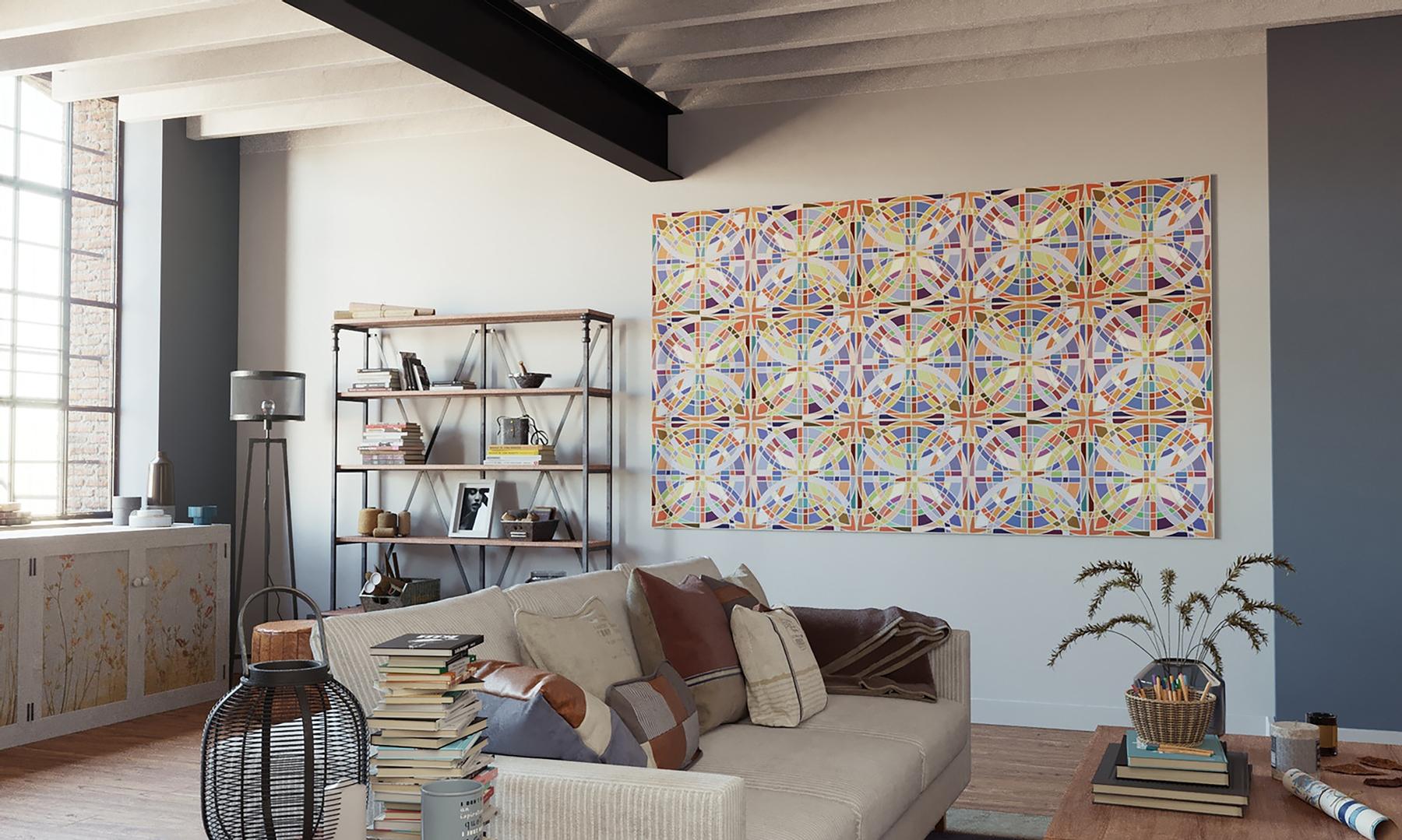 A renowned designer of sets and displays for live events and entertainment, ATOMIC was among the many firms forced to pivot when the pandemic hit. The company – which set the stage for some of music's greatest artists including Paul McCartney, Michael Jackson, The Who, and Scorpions, before expanding its talents to television shows like MTV Unplugged, Live by Request, and the Oscars, along with corporate events and experiential retail environments – soon saw its business screech to a halt.
"We had a really strong growth trajectory over the past 10 to 12 years" with events spread across the globe, said Rob Barber, ATOMIC vice president, Modular Systems and R&D. "Then the pandemic hit, and we found ourselves in a big pause. We literally went from doing 4,000 shows to lights out overnight."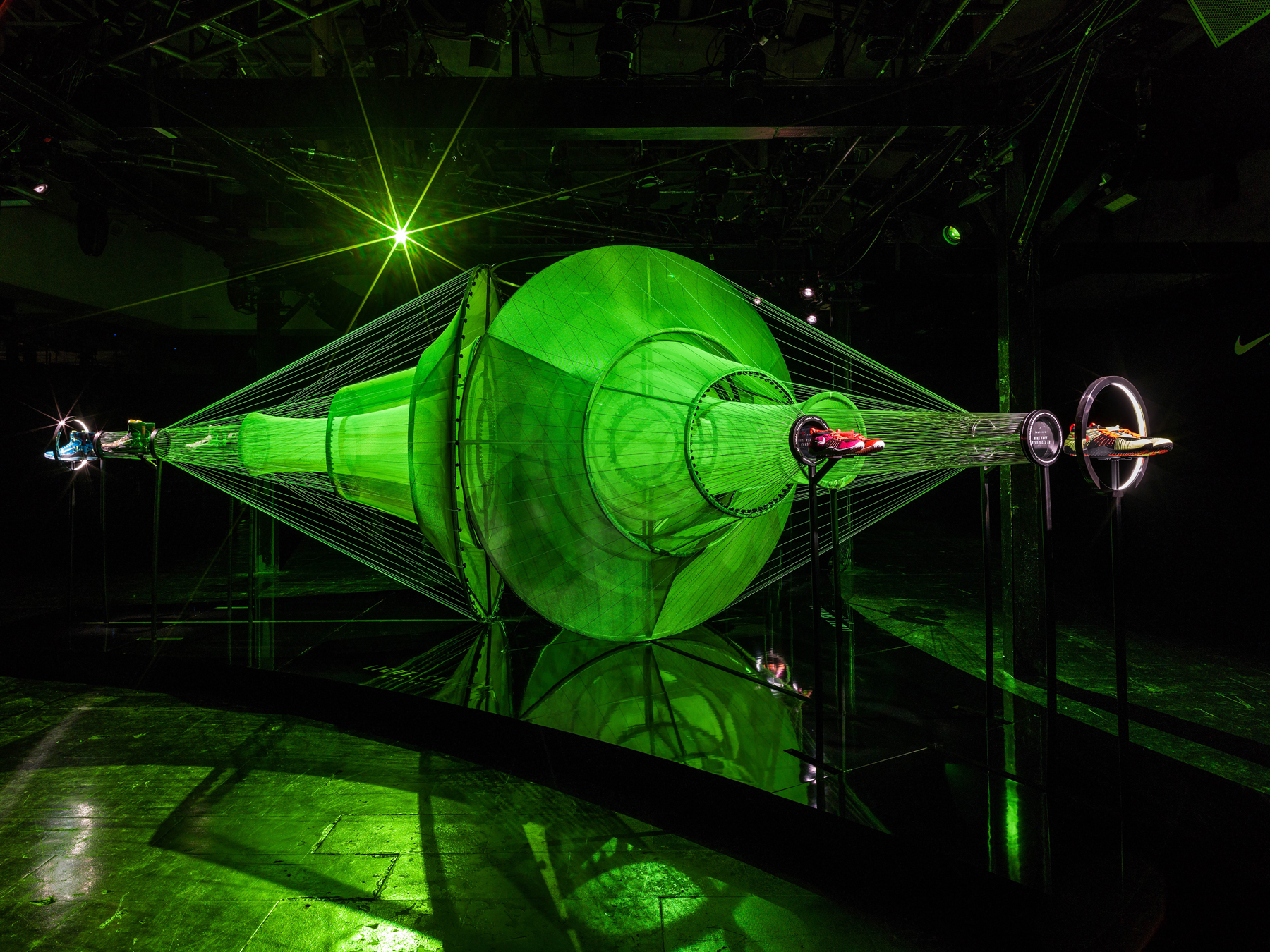 Desperate to stabilize the company and retain as many employees as possible, Barber and the group of designers at ATOMIC decided a new product was in order – one that could incorporate the modularity concept used in many of its commercial projects.
With the majority of the population sheltering in place and working from home, the company focused its attention on the residential market, specifically home décor. "We said: we want to create something that's for the interior design and home decor segment, we want to utilize the least amount of raw materials that we can, we want to utilize the skill sets and employees that we already have, and we want to utilize the machinery that we already had on-site. We made this mandate that said we won't hire any new employees, we won't buy any new equipment, we won't take on anything that we don't already have – because again, we had no jobs to speak of."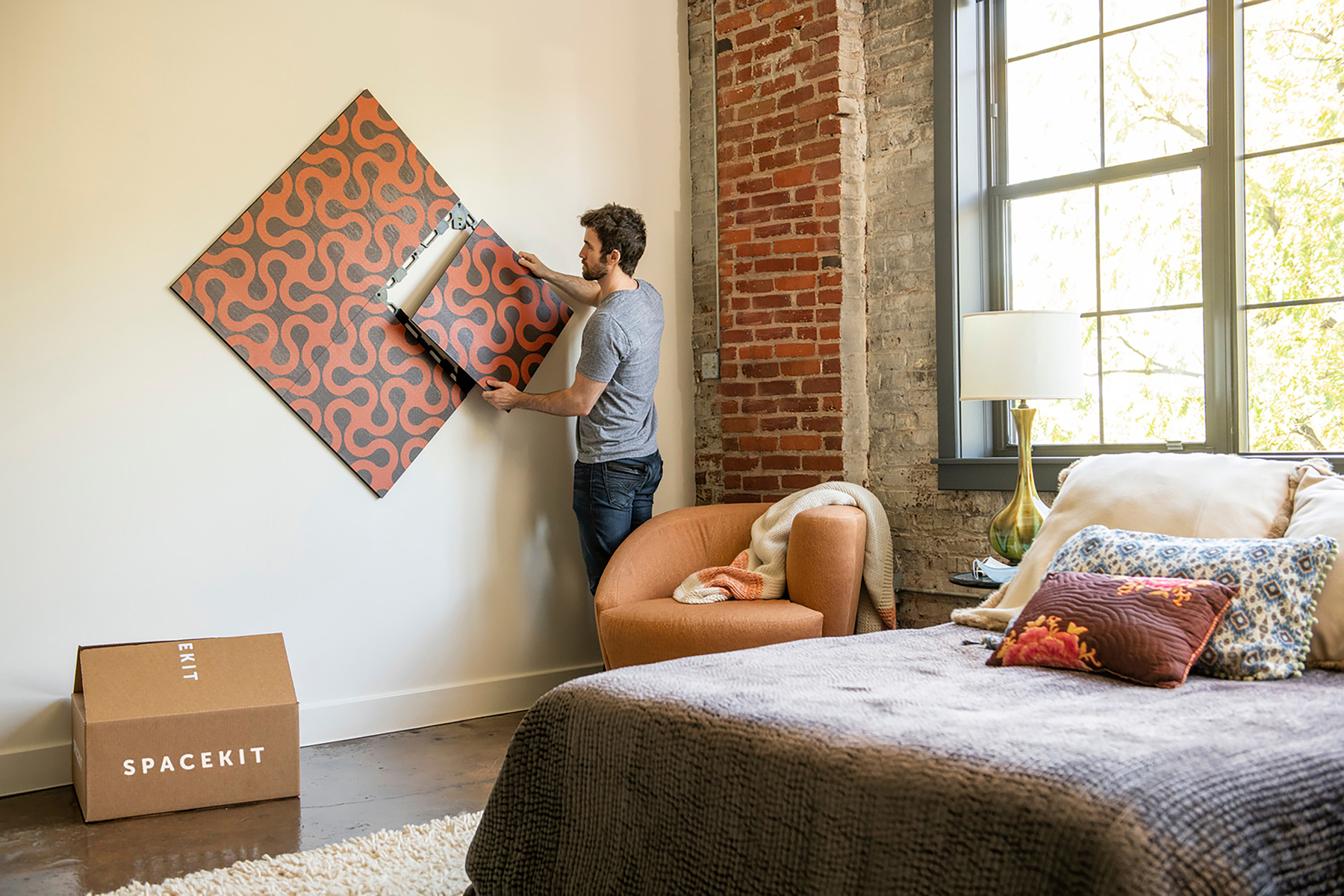 Meeting virtually in the first few weeks, "we were prototyping in our homes with masking tape and cardboard, anything you could think of, and we were holding it up to our Zoom screens." Once they were allowed back in the facilities, "we could actually start to build real prototypes," Barber said.
In less than 23 weeks, November 2020, Spacekit launched.
Stellar & sustainable
Spacekit is a fully customizable wall art system for homeowners and designers, featuring curated graphic designs on textured panels which can be configured to create multiple works of art. The art panels are available in standard sizes of 25 cm (9.8-inch) or 50 cm (19.7-inch) frames, with custom sizes available upon request. The snap-and-go design and self-contained framing system also allow for easy reconfiguration and removal when changing up a room, or moving to a new home.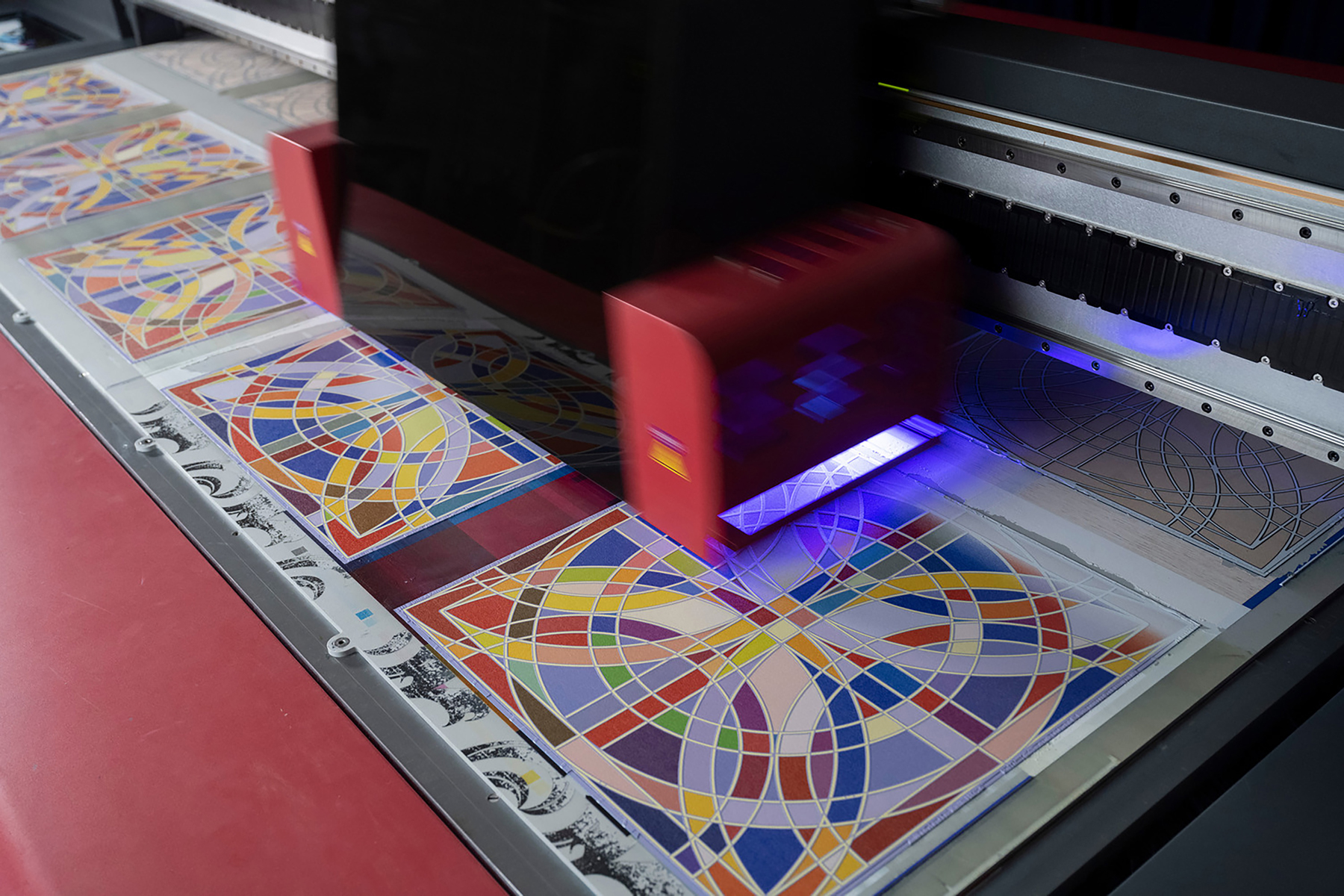 Spacekit is also environmentally friendly. "We got hyper-focused on the fact we're really using only two materials," Barber said. The frame system is made of HDPE, which utilizes recycled materials, and the face is Acre board, a panel made from upcycled rice hulls. Made by Mississippi-based Modern Mill, Acre panels are also free of phenol, formaldehyde and adhesives.
"We've built a manufacturing process that prevents raw materials from going to the landfill," Barber added. "Any leftover material from our facility goes back to the material producers to be repurposed into new materials."
Even the packaging is environmentally friendly. Spacekit is shipped flat, in a lightweight recyclable packaging system. "We believe in reducing our environmental impact with thoughtfully sourced materials and zero-waste manufacturing," he said.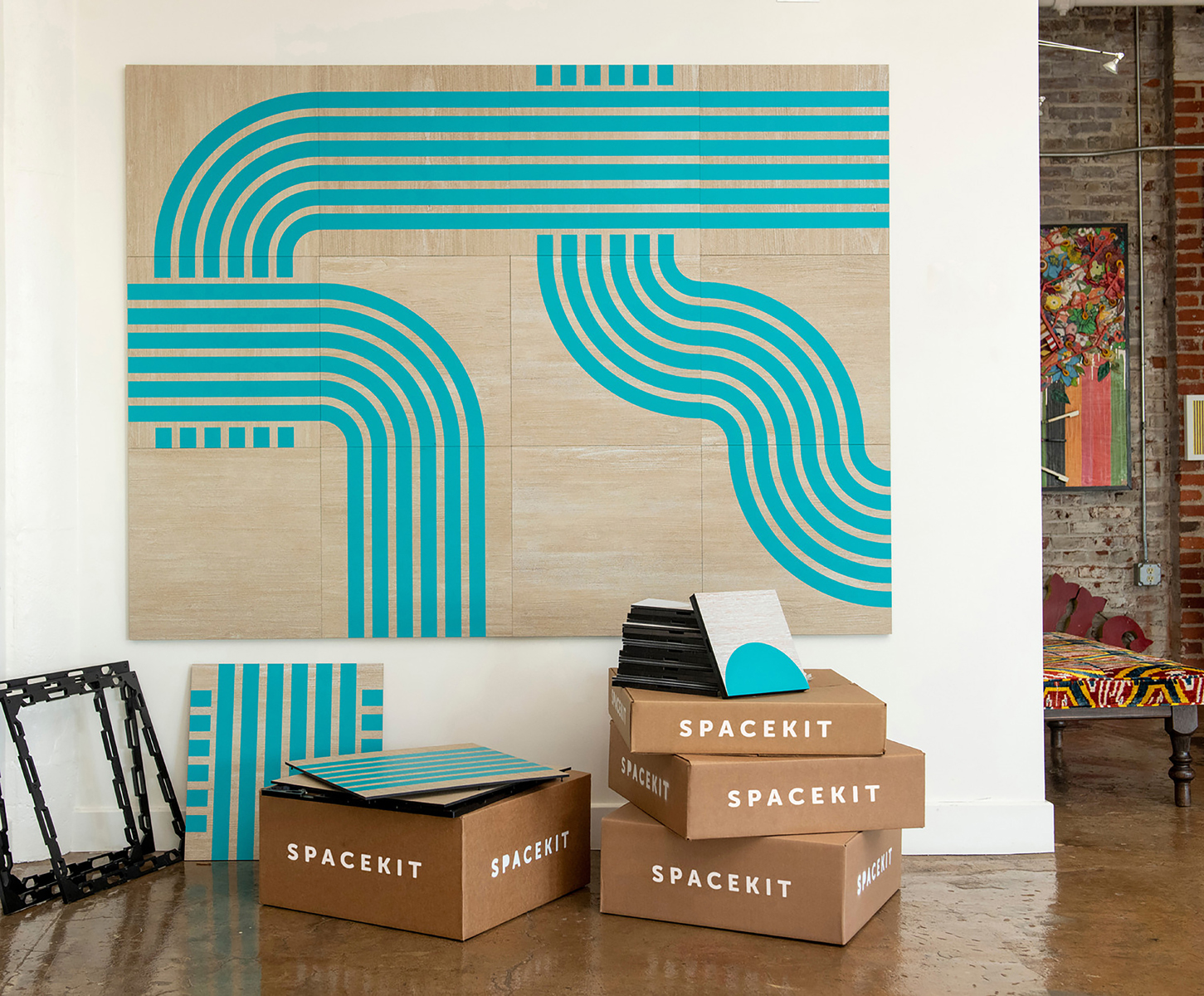 To machine the panels, the company uses a variety of standard woodworking equipment, including panels saws along with two Multicam CNC routers. Designs are applied by a printer using LED curing technology and environmentally friendly, GREENGUARD Gold-certified  inks, "which was important to us."
The company's custom fabrication shop is approximately 68,000-square-feet and also houses an HP 3D printer for prototyping and full-on fabrication, welders and metalworking equipment. There is a 20,000-square-foot soft goods facility for sewing drapes and related items for shows and events, also on the premises.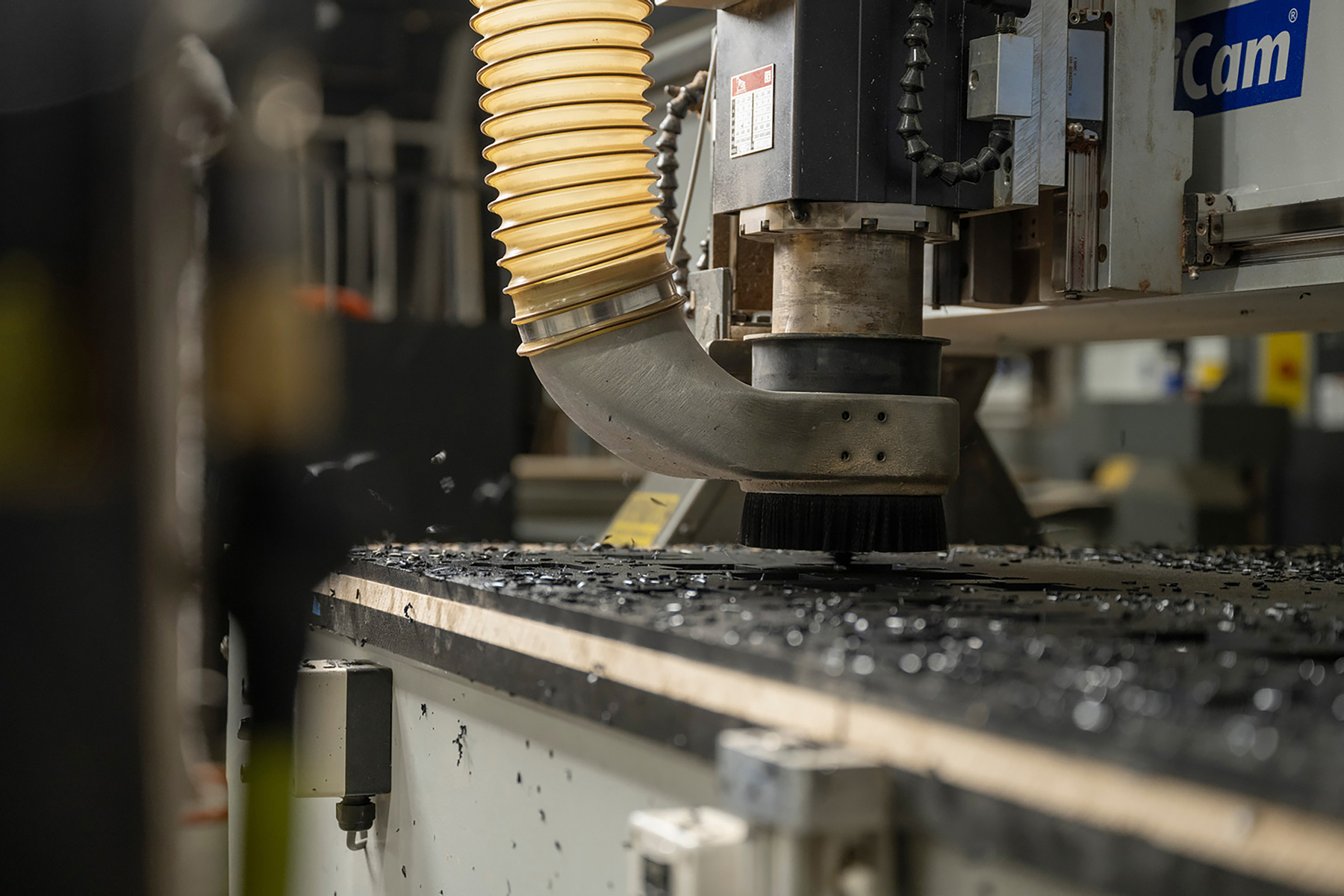 What's ahead
Sales are starting to soar for Spacekit's modular art panels, which are available direct to consumers at spacekit.co.
The decision to market directly to consumers was an easy one given the large number of people working from home during the pandemic and the uptick in home renovations, Barber said. "We're continuing to serve that market, but we're also leaning into the interior design side of it [along with] the commercial and architectural side," he added. "It's been a nice balance."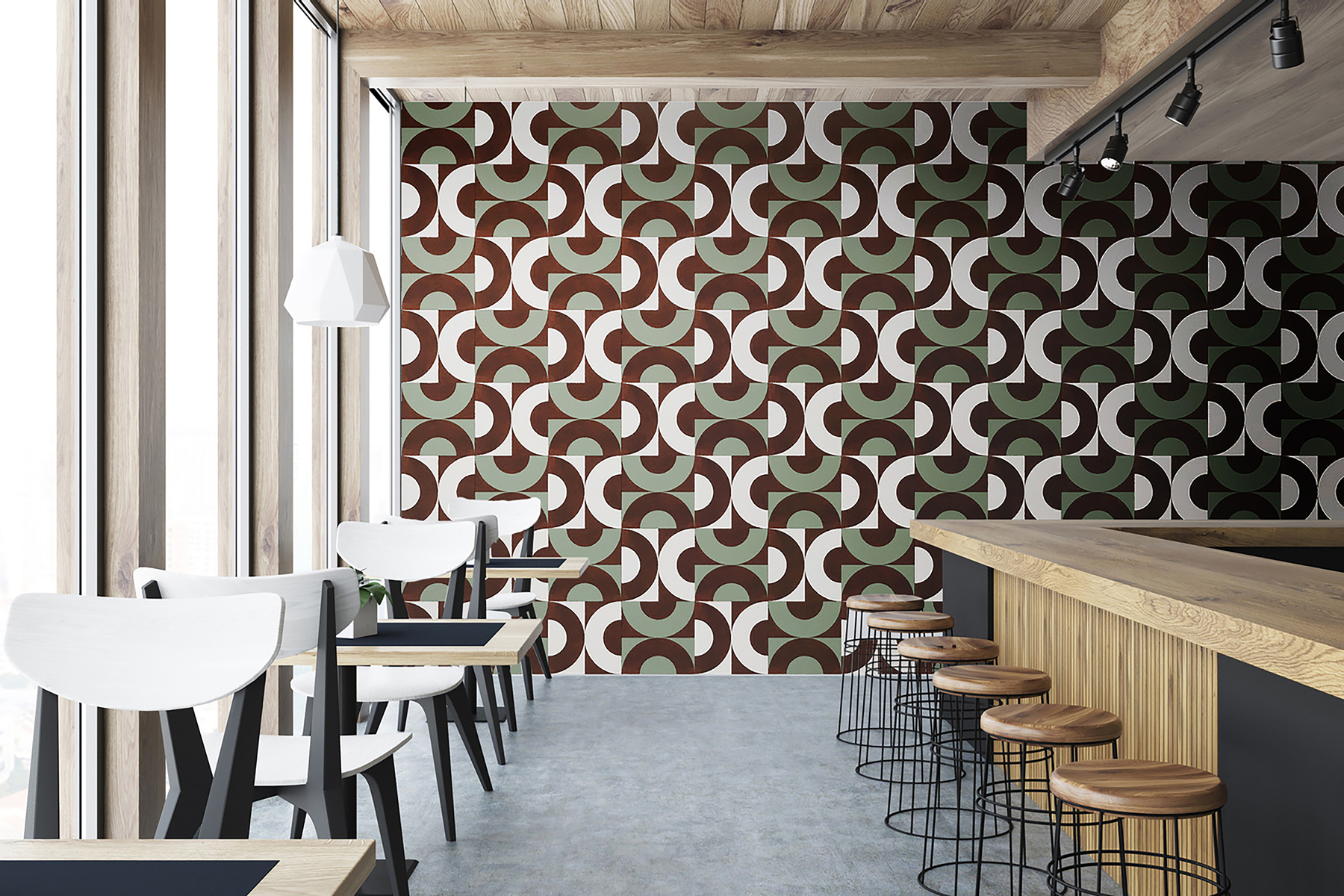 Additional opportunities may be found in the company's core segments of live events and immersive brand/retail environments for clients such as Nike and Samsung.
"A lot of the learnings of Spacekit came from our live event world of our modular systems, and we're taking some learnings from Spacekit, and parlaying them over to the live events, Barber said. "That's happened already, and really, there's not a big line of separation between the two."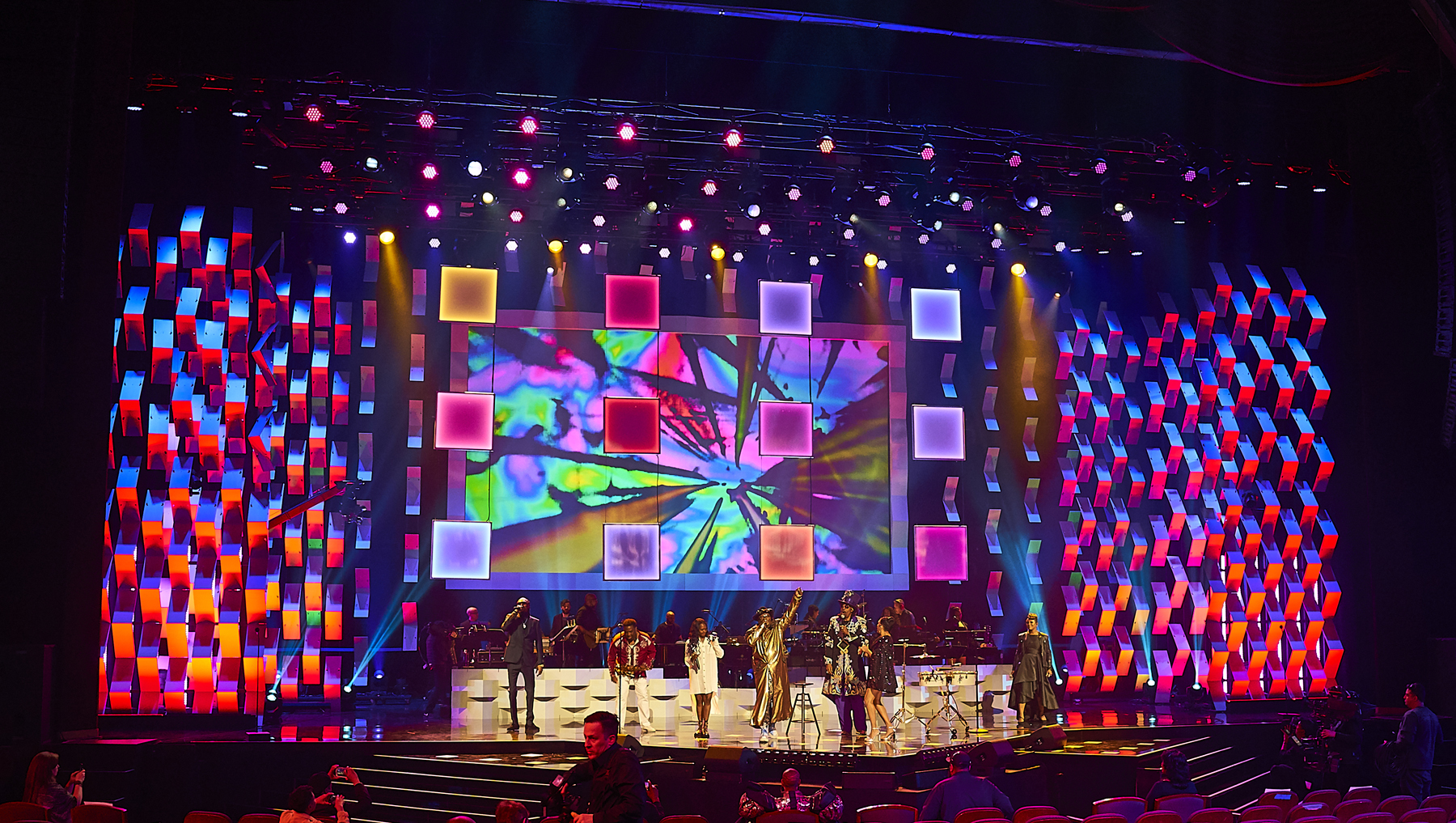 "One of the things that was always front and center for us on the live event side was trying to address as many pain points as we could for our clients, whether that was shipping, whether that was ease of installation, or whether that was the way the product looked when it was done.
We've almost become obsessive-compulsive over those attributes, and we've poured those into Spacekit, such that when the product arrives, it should be intuitive, it should be simple to put together, it shouldn't be challenging, it shouldn't require tools (or very many tools) – it should just feel nice, and it should feel proper."
ATOMIC is also taking those attributes into the architectural/retail world. "We have products on the commercial side of Spacekit that could serve as a backdrop behind the hotel registration front desk, where the overnight staff without any tools and without any skilled labor, could change the entire look of their registration desk by simply changing panels," he said.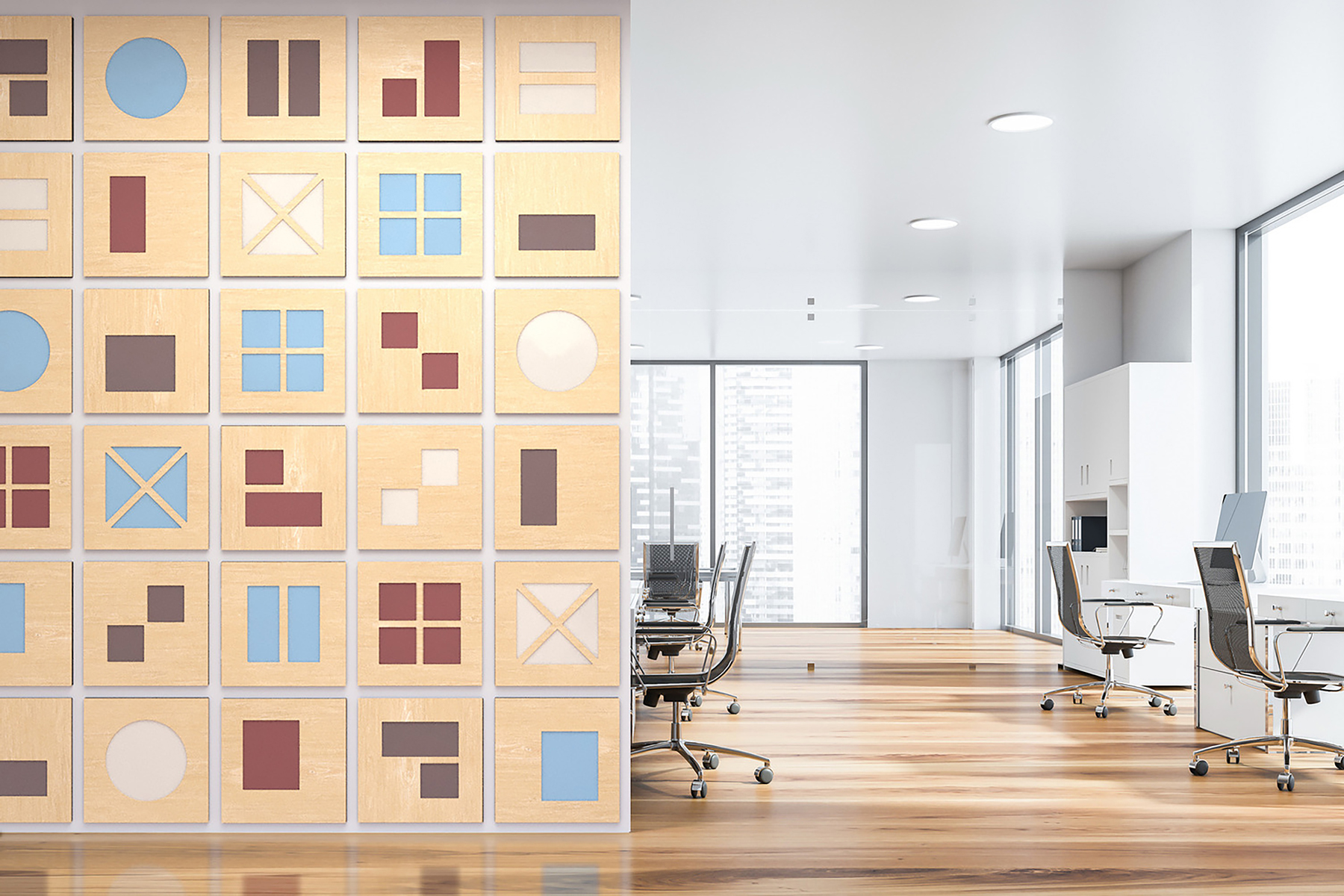 Client feedback to Spacekit has been positive, and the company is already looking ahead to more opportunities for the product line. "We're going to continue to evolve the system," Barber said. "We will take the system as the underpinning and grow from the art that they're used to seeing on the website to sound-dampening/acoustic dampening, shelving systems, cube wall systems – all on the consumer side. And on the commercial side, we'll take that even further."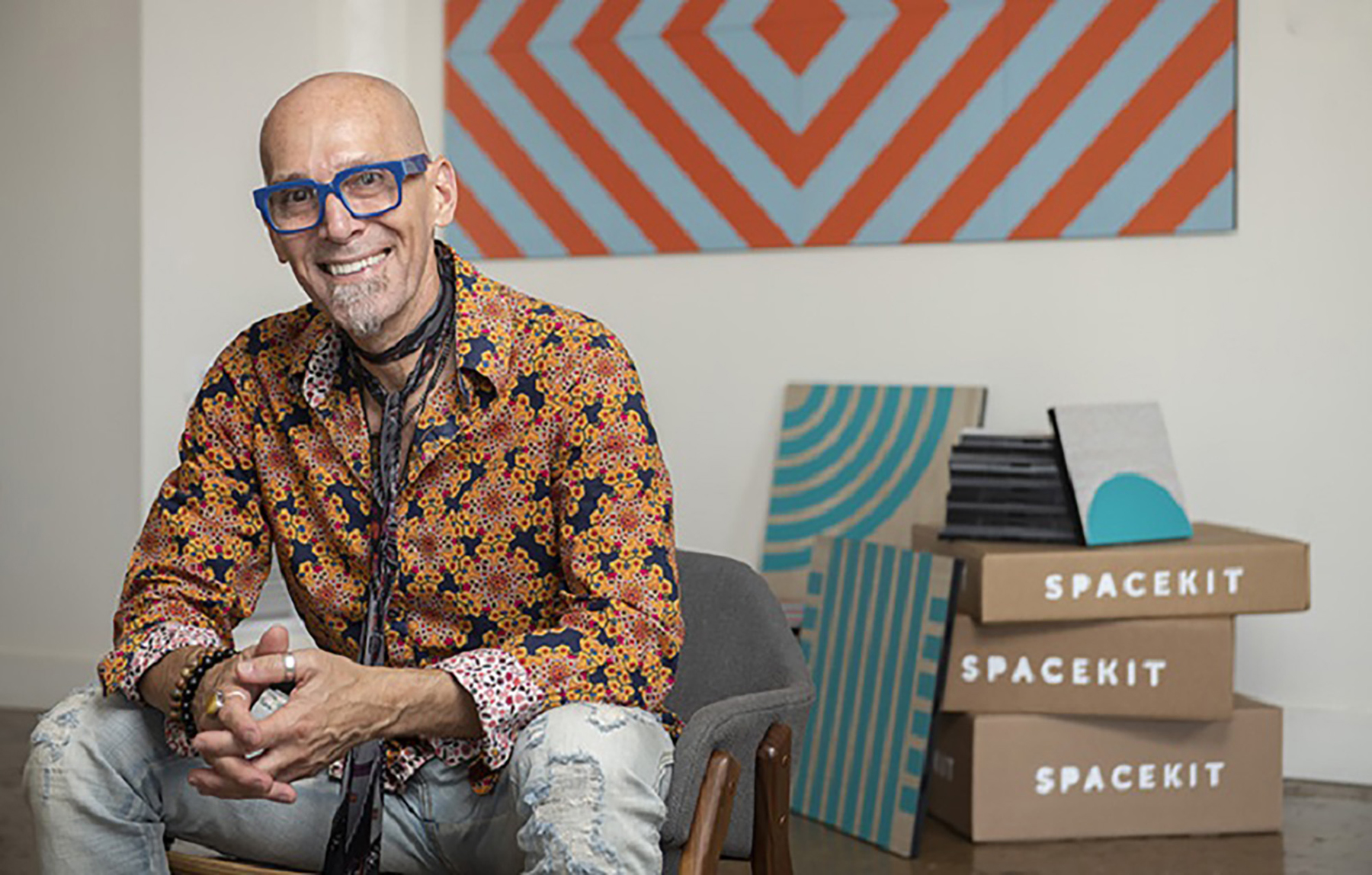 New product development and market expansion are among Barber's mandates. Since joining ATOMIC in 2010, he and his team have introduced more than 90 new products and several patented product lines, including Modular SuperLever, FASTwall, and SuperZipper. They have also grown the company geographically. In addition to its world headquarters in Lititz, Pennsylvania, ATOMIC has locations and warehouses in New York, Miami, Los Angeles, Singapore, and Frankfurt.
A premier designer of live shows and entertainment, music videos, pop-up stores, and immersive brand/corporate environments, ATOMIC was founded in 1994 by Tom McPhillips. For more information visit ATOMICdesign.tv.
Have something to say? Share your thoughts with us in the comments below.