2021 color trend predictions
November 19, 2020 | 8:07 am CST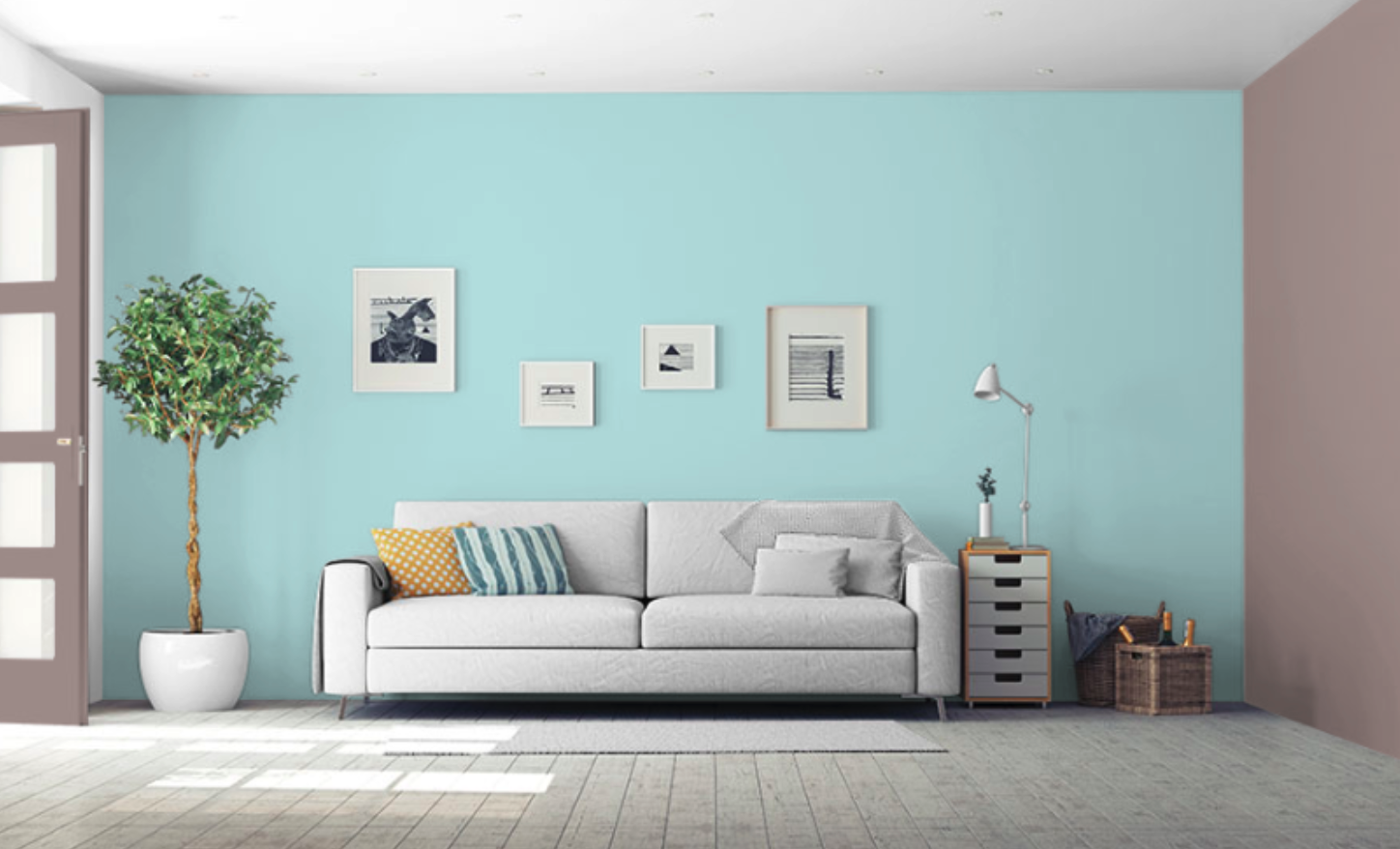 Photo By PPG
Color trends and predictions will likely take on more significance as more people work from home, and homeowners are increasingly making the connection between color palettes and wellness. Color researchers have been tracking various trends from fashion to interiors. And they are also considering the pandemic's influence and the uncertainties due to economic, climate, political, and civil upheavals. 
Here's a look at the significant trends paint companies anticipate will impact residential interiors next year.
Be Well
PPG brand paints, which are available at Home Depot, independent retailers, and at PPG Paints stores, introduced the "Be Well" 2021 color palette, which offers softened hues, including paints names "Transcend," "Big Cypress," and "Misty Aqua."
"With the world sheltering in place for the better half of the year, we have begun to crave human connection and embrace simple activities, including walking, hiking, baking and gardening," Dee Schlotter, the senior color marketing manager for architectural and industrial coatings for PPG, said in a statement. "This organic and hopeful palette represents what we have been longing for after decades of over-stimulation and over-consumption — simplicity and restfulness."
Transcend is described by PPG as a "mid-tone oatmeal-colored" hue, a warmer tone than the cool gray tones so prevalent now. Big Cypress is a "shaded ginger tone with persimmon undertones," and Misty Aqua is a "watercolor cerulean blue." The colors work well together and pair with a variety of greenery, fabrics, and textures, as well as blond or natural brown-toned woods.
Aegan Teal is blue-green color that creates natural harmony.
Aegean Teal 
Benjamin Moore revealed its Color of the Year 2021 as Aegean Teal 2136-40 – an intriguing blue-green that creates natural harmony and invites reflection and an incentive to reset. Rooted in the home's elegant, handspun textures, this Color Trends 2021 palette comforts as it uplifts, the company said.
In an intimate look at the home, Color Trends 2021 begins in the kitchen, exploring how the intersection of craft, nourishment, and community breathes color and design inspiration into the rest of the living space. The Color Trends 2021 palette and the Color of the Year reflect this grounded sensibility with warm, sunbaked hues that play to the senses.
"Amid uncertainty, people yearn for stability. The colors we surround ourselves with can have a powerful impact on our emotions and wellbeing," said Andrea Magno, Benjamin Moore Director of Color Marketing & Development. "Aegean Teal 2136-40 and the corresponding Color Trends 2021 palette express a welcoming, lived-in quality that celebrates the connections and real moments that take place within the home."
Thoughtfully chosen for their modernity as much as their time-tested appeal, the 12 hues in the Color Trends 2021 palette provide an easy starting point for homeowners to revitalize their spaces in unique ways.
Urbane Bronze is a neutral color promoting relexation and serenity.
Urbane Bronze 
Wood coatings and paint giant Sherwin-Williams named Urbane Bronze as its 2021 Color of the Year, referring to it as "sanctuary in any space for mindful reflection and renewal."
"The home is now the ultimate retreat from the world, and color is an easy and effective way to create a personal haven," said Sue Wadden, director of color marketing at Sherwin-Williams. "Urbane Bronze encourages you to create a sanctuary space for mindful reflection and renewal."
"Urbane Bronze is a comforting color, drawing from nature for a feeling of relaxation and serenity," Wadden added. "There's also reassurance in its sentimentality, with nostalgic ties to the design of the 1970s and '90s, but with gray undertones that give it a distinctly modern twist."
Urbane Bronze is "the new neutral that can be used anywhere in the home, inside or out, providing anchoring quality that conveys a sense of comfort and sanctuary in bedrooms, living rooms, and dens or calm concentration in home offices."
Brave Ground is a neutral color with earth tones for balance and stability.
Brave Ground 
Paint and coatings manufacturer AkzoNobel has named Brave Ground as its color of the year for 2021.
Brave Ground's neutral, earthy tone conveys balance and stability in today's shaky world. It's what people need most right now, says the company.
 "It's a warm and grounding neutral shade that gives us the courage to embrace change," the company said. "It's an empowering color that grounds us and connects us back to the simple things."
"The annual trend research we do with leading design professionals has applications across our paints and coatings businesses," said David Menko, AkzoNobel's chief marketing officer. "Our design teams use these insights to develop on-trend, market-specific colors, and finishes for our decorative paints, architecture, aerospace, automotive, consumer electronics, and wood coatings customers."
The theme is featured in four complementary color palettes: Expressive (standout shades of pinks and reds balanced with soft neutrals), Trust (neutral grays and browns), Timeless (shades of yellow and ochre tones), and Earth (a mix of blues, greens, and browns).
Have something to say? Share your thoughts with us in the comments below.