Designs of Distinction by Brown Wood
ENHANCED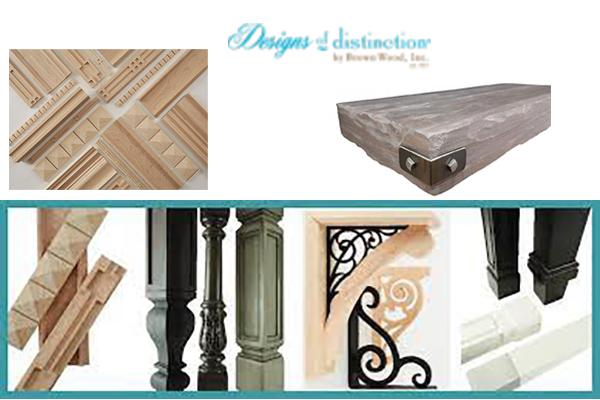 About the Company
Designs of Distinction® provides a complete line of Made In America wood turnings, carvings and mouldings including a Patent Pending Light Ready Light Rail™ cabinet moulding. The only moulding system designed to work with today's LED lighting to create either task or ambient undercabinet lighting. No electrician required. Designs of Distinction® specializes in programs that meet the needs of Cabinet and Furniture manufacturers in todays fast paced, JIT environment with a stocking inventory of more than 3000 sku's. All available in Hard Maple, Cherry, Oak, and Alder as well as several other species. Normal ship time is within 24 hours of receiving an order and Designs of Distinction® central location allows for typical 3 day ship times. Additional services include SQC, a Small Quantity Custom program. Simply call and you will typically receive a quote over the phone for your individual custom item.
Address
7040 N. Lawndale Ave.
Lincolnwood, IL 60712
United States
Request More Information
Don't see your product?
Promote your business with a free listing or upgrade to an enhanced listing that will include videos, photos and a company info page that drives traffic to your own website.
Search our database for woodworking equipment, supplies and services: