Teak Origami-Style Cabinet Has Appealing Mitered Edges
September 10, 2015 | 2:09 pm CDT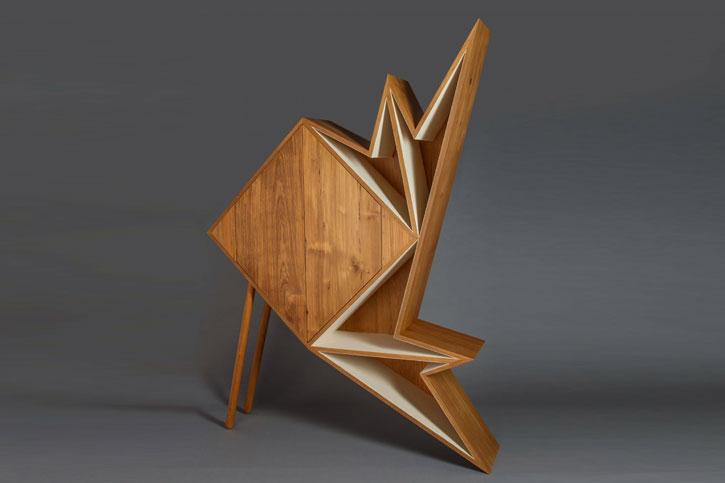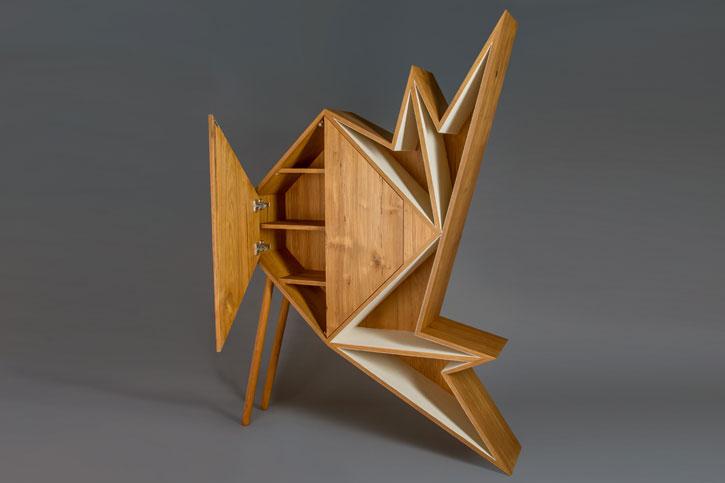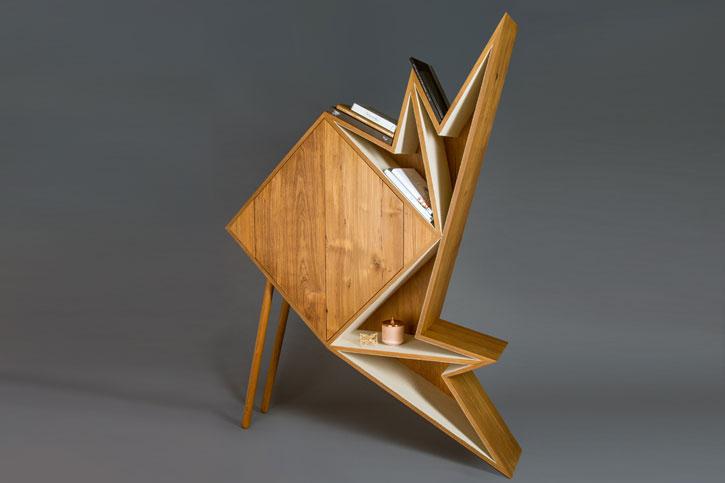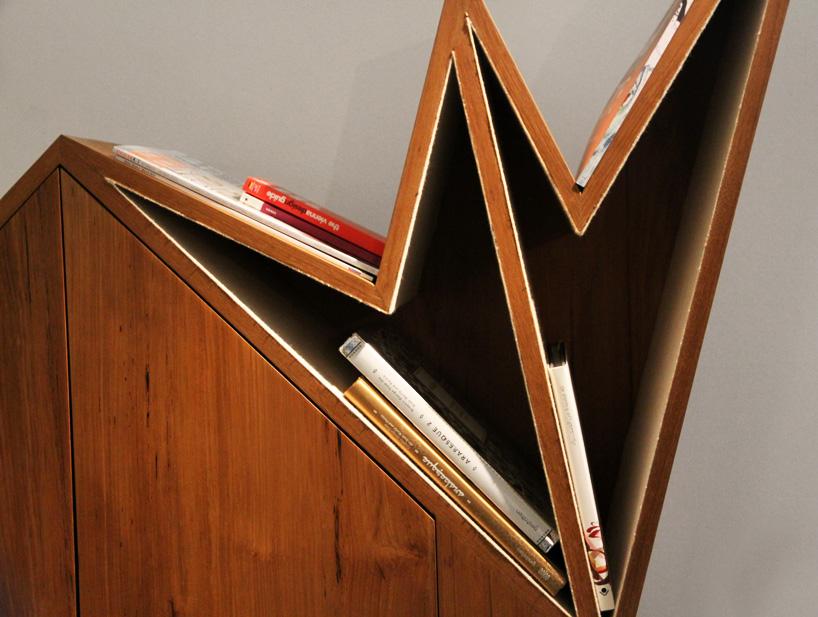 Designer Aljoud Lootah created this origami-style unit -- The Oru Cabinet -- as part of a series that celebrates the ancient Japanese art of origami shapes.

The limited edition Oru Cabinet is just one piece of The Oru collection of geometric furniture and decorative objects. It was fabricated from teak wood that is felt-lined, and it measures 1,320mm by 1,880mm by 300 mm.
According to Lootah's web site, "the idea behind the designs is to show that folding a flat, 2D sheet can create aesthetically appealing functional 3-dimensional forms. The products, with their faceted design looking like complex folds but with sophisticated simplicity, are a modern interpretation of an ancient form of art."
Based in Dubai, United Emiraes, the award-winning designer's work has been shown at Wallpaper* Middle East Revealed at Milan Design Week 2015, Design Days Dubai 2015, Wallpaper* Middle East Revealed at London Design Festival 2014, Abu Dhabi Art 2013, Design Days Dubai 2013, and The Ara Gallery 2010.
Lootah won the Young Designer – Arab Woman Award in 2013.
For more information, visit aljoudlootah.com.
Have something to say? Share your thoughts with us in the comments below.