Solid Wood Pipe Organ Desk is Full of Puzzles and Sounds
June 10, 2015 | 2:36 pm CDT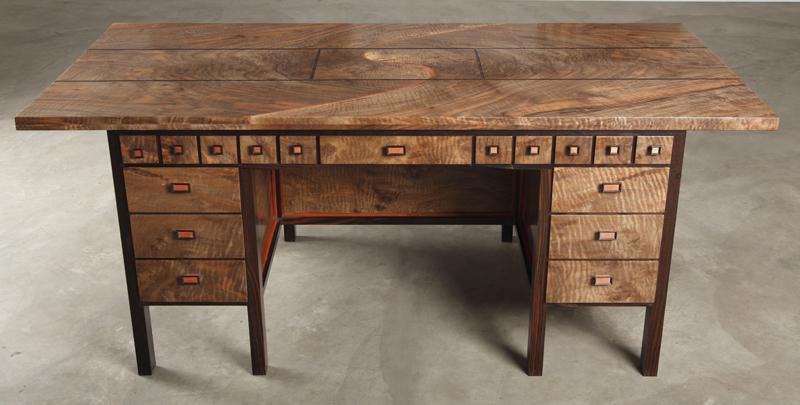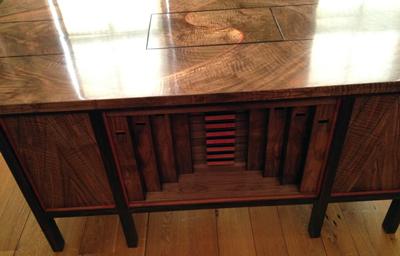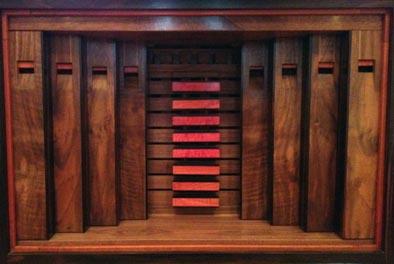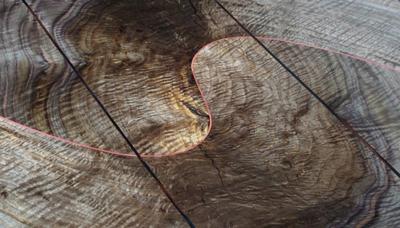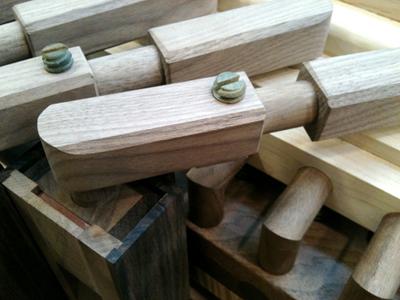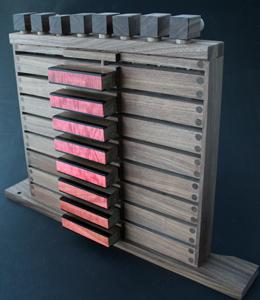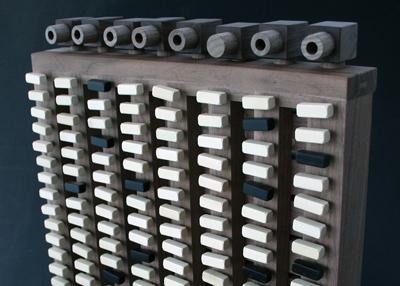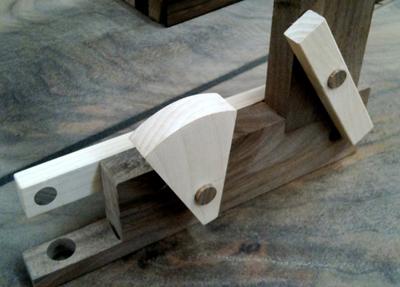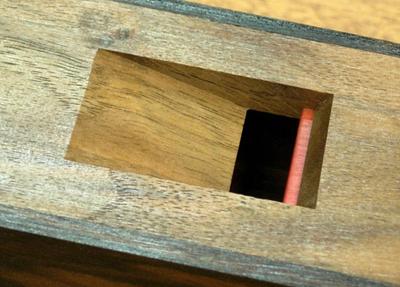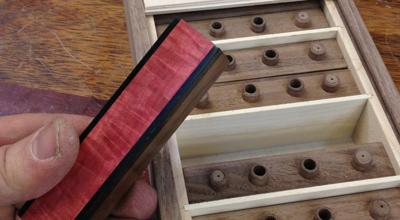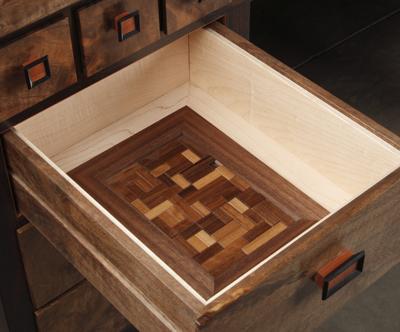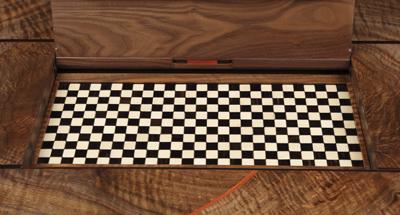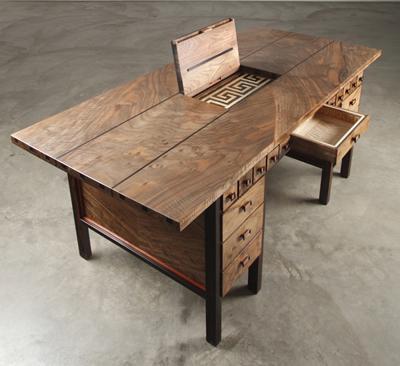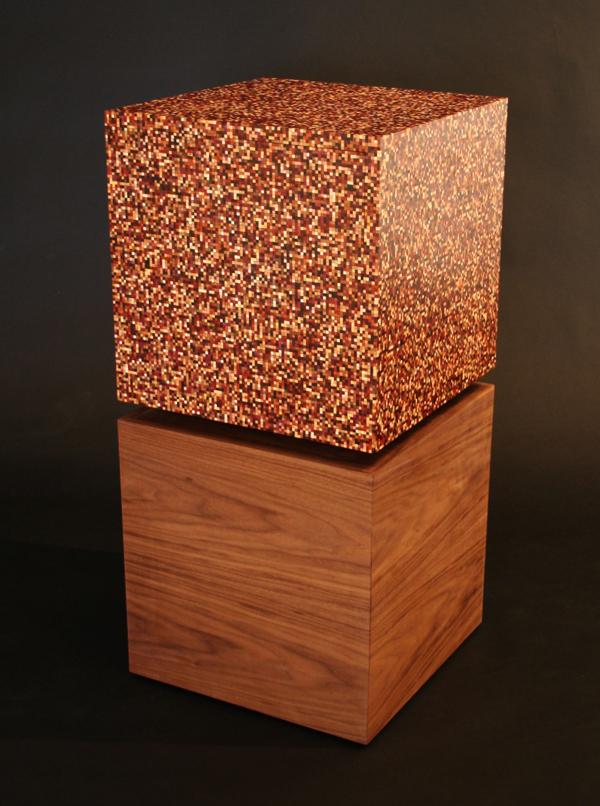 This pipe organ desk, created by artist and woodworker Kagen Sound, is made entirely from solid wood down to the last screw. It features an octave of functional wooden organ pipes. If the correct sequence of notes or tune is played, a secret compartment opens up.

When you push in a drawer, air is directed to one of the organ pipes at the front of the desk, sounding a note. Some of the air is also directed into a pneumatic memory board. The memory board within the desk actually keeps track of the notes played and work on the same pricipal that computers store memory. In this case it remembers the notes played. When it picks up the correct tune it triggers a pendulum which opens a secret compartment.

The memory board, can be reprogrammed to read a different song. It is powered entirely by air flow from the drawers, and it is made entirely from solid wood. Also, hidden in the desk are over 20 other puzzles and secret compartments storing clues and scraps of information for anyone on a quest to play the correct song. A wooden inlayed score of music must be assembled if you are to know the song.
Kagen Sound
One of Sound's prized pieces on his website sells for $45,000. Called Cubit, it is made of the following materials: bloodwood, holly, walnut, pau armarello, purpleheart, red grandis, wenge, poplar, paduk and oak. Finished in shellac and resin, the piece has over 59,000 tiny cubes of wood.
Sound (formerly Kagen Schaefer) has been designing and making secret opening boxes for 12 years. He is acknowledged by the Karakuri Creation Group in Japan, a guild of secret opening box makers, as a master box maker, and has received many awards for his designs from the international NobYoshigahara Puzzle Design Competition.

Sound attended Colorado College and received a Bachelor of Arts in Mathematics, with honors, in 2000. Find out more about his work at kagensound.com.
 
Have something to say? Share your thoughts with us in the comments below.