If You Pour Molten Aluminum on Wood. . .
January 31, 2015 | 1:19 pm CST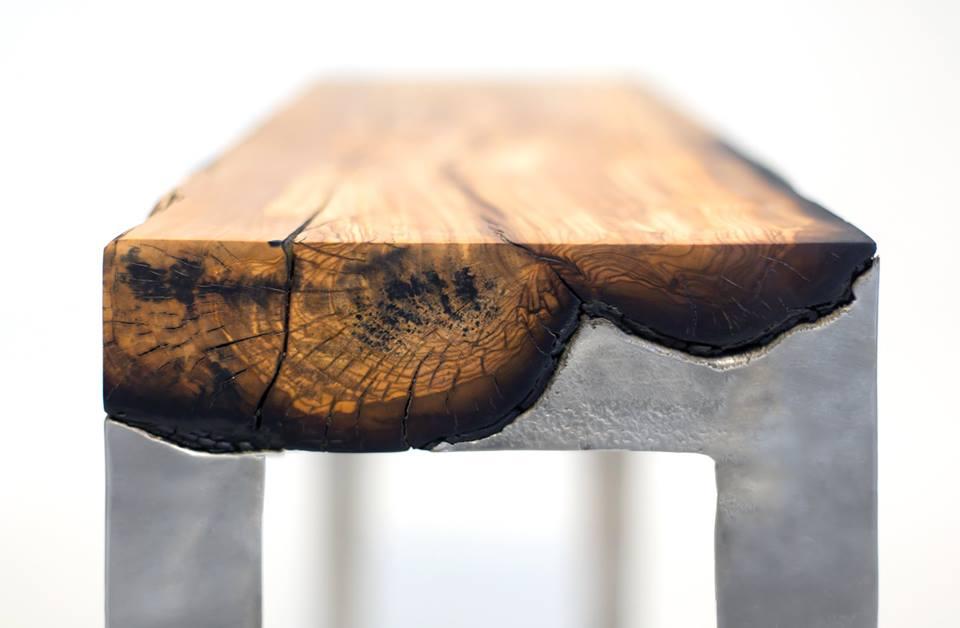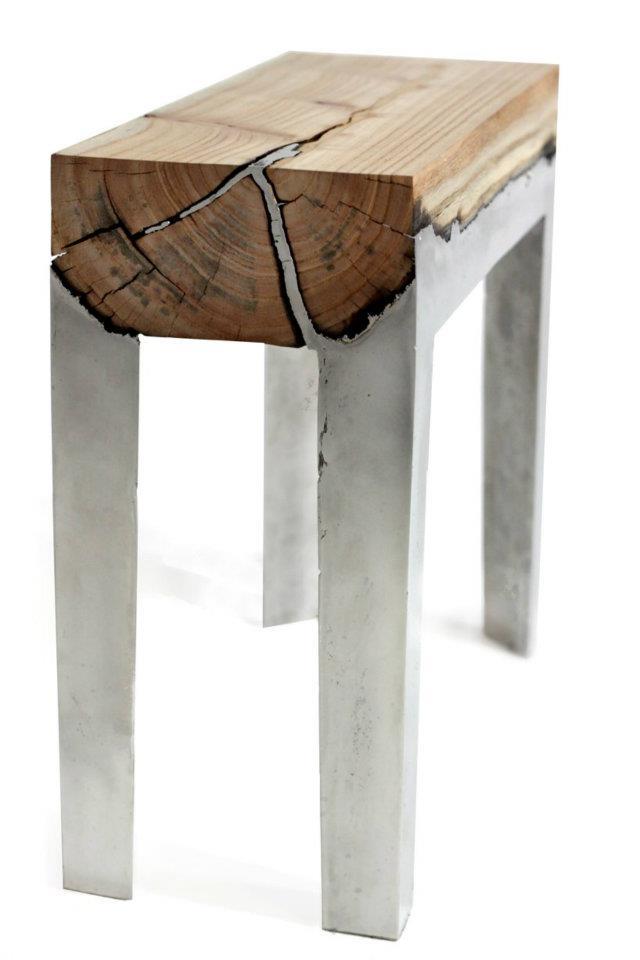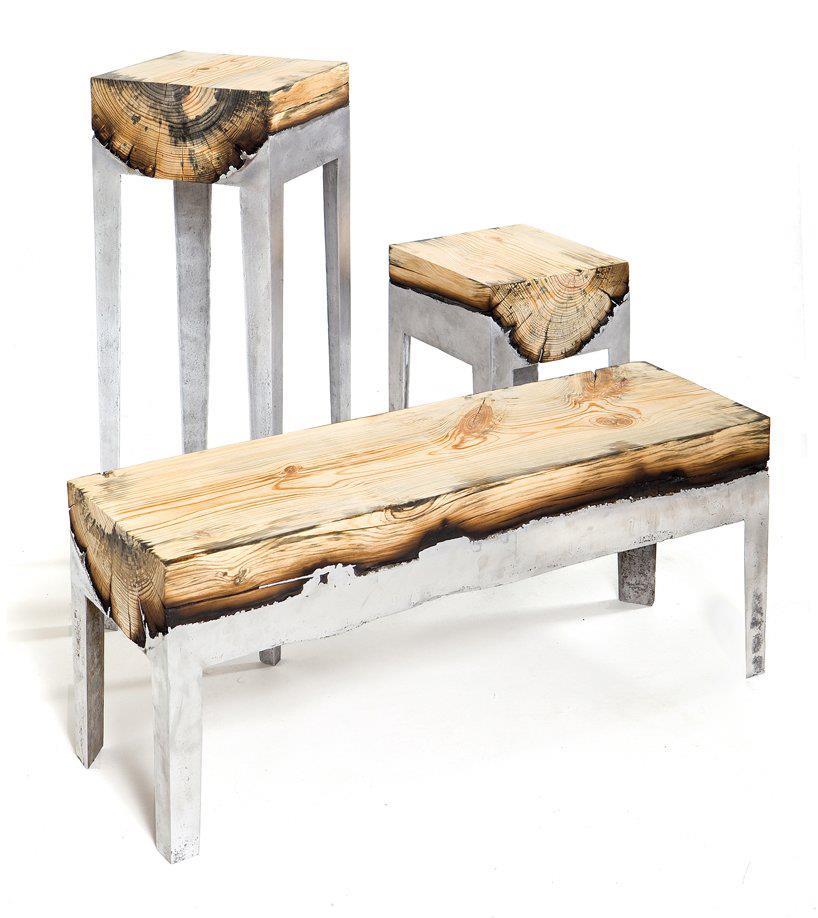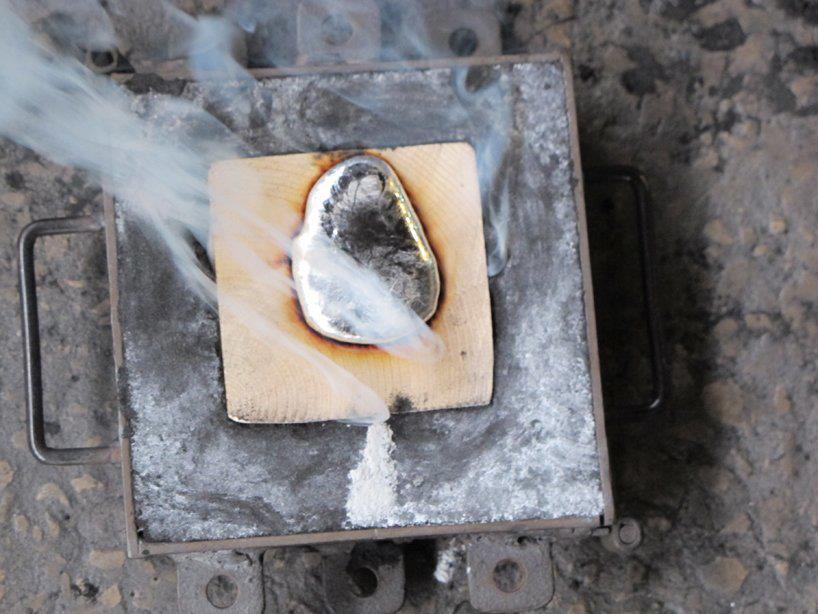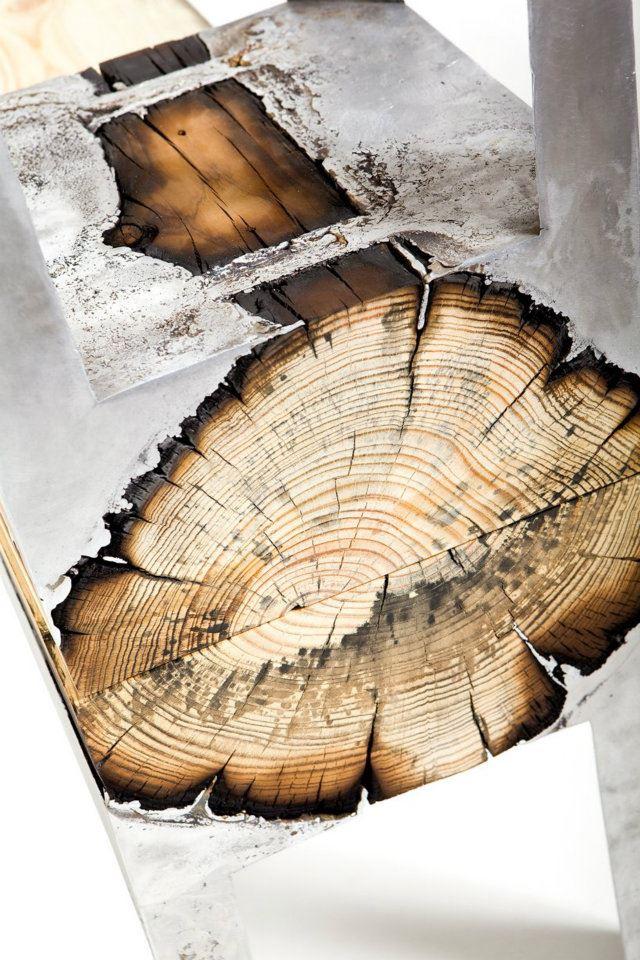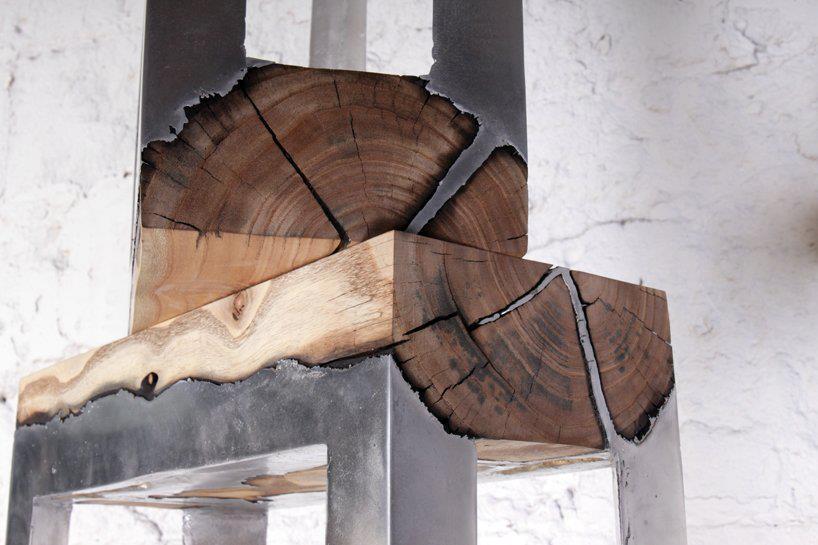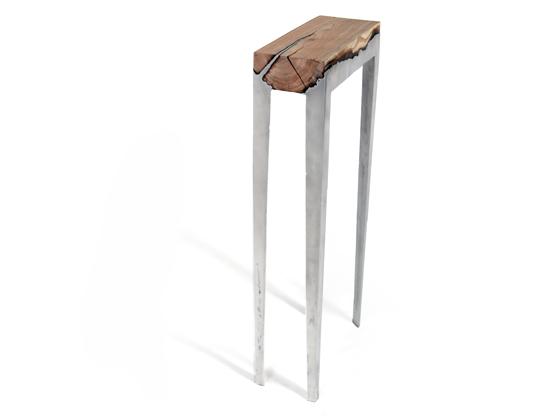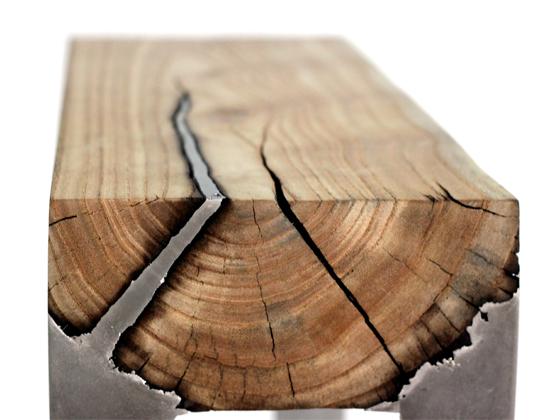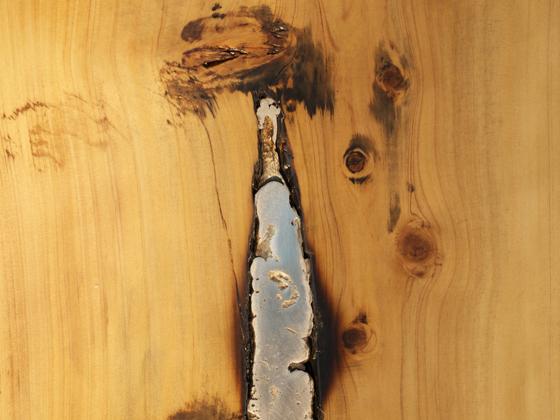 Hilla Shamia builds furniture combining cast aluminium and wood. Trained at the Holon Institute of Technology, Industrial Design Department, Hilla developed a unique technique that joins the materials of aluminum and wood.
She created a furniture series based on this technique called "Wood Casting."
"'Wood Casting' is made from a whole tree trunk that enabled to preserve the natural form of the piece while still having distinct boundaries in its creation. Each creation is a One-of-a-Kind piece," she says. 
 "The negative factor of burnt wood is transformed into aesthetic and emotional value by preservation of the natural form of the tree trunk, within explicit boundaries." 
Molten aluminum is 1220 degrees Farenheit; wood ignites at 572 degrees Farenheit. When the molten metal hits the wood, it chars the surface - creating a transition between the materials.
 Shamia took entire tree trunks of cypress and eucalyptus and found metalsmiths to pour molten aluminum directly into their wooden surface.
---
---
The exterior was burned by the process, and the entire plank of wood was then cut lengthwise and inserted into a metal frame to create the final structure.
Shamia told the Times of Israel that it took time to find a metalsmith intrigued enough to take on the project, since a casting can last up to two weeks.
The molten metal works into the niches inside the trunk of the tree, "a leakage of the aluminum into the carbonized wood," leaving the aluminum "frozen into that moment of melting," Shamie told the Times.
The general, squared form of the designs crosses the artificial feeling of the metal shape, with the organic profile of the wood material, says Shamia. Her Facebook pages shows furnishings and the foundry. The impact of the process on the wood and metal furniture design is intriguing.
Have something to say? Share your thoughts with us in the comments below.