Creating a door for a historic building
February 25, 2022 | 1:19 pm CST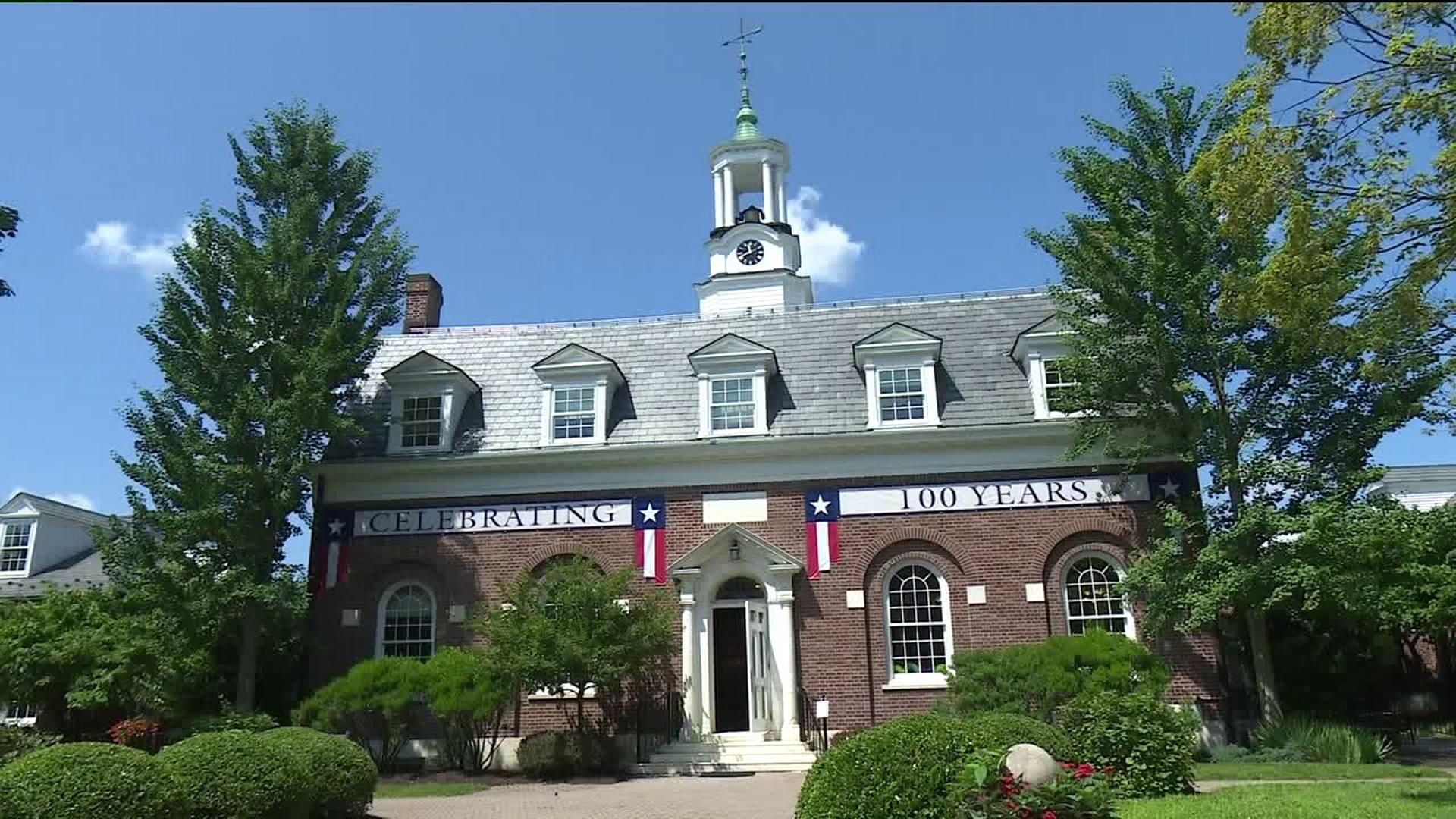 Wood is revered for its long life in furniture, with historic antiques lasting hundreds of years. But when it comes to an exterior door, the challenge of long life is sometimes harder. One recent project at Phirst and Lassing in Hummelstown, Pennsylvania, shows what's involved in replacing a door in a historic application.

Car restorers talk about a "basket case," in which the project comes to them all in a pile of parts. That was pretty much the case when the historic Waverly Community House came to Phirst and Lassing with their 100-year-old entry door. A builder client had recommended them to the Waverly foundation.

"This door unit was brought to us in pieces," said Todd Wilfong, CEO of Phirst and Lassing. "We removed the 100-year-old glass and delivered it to a leaded glass specialist where over a couple of months, every solder was reworked and most of the leaded flowerettes, eagles and mouldings were recast. When the glass was returned to us, we made new sashes to encase the old glass."

The door was built to withstand weather and time in a complex construction.

"The frame was built in two different wood types — the exterior half in mahogany and the interior half in oak," said Wilfong. "The unit was originally built with different profiles on the outside and inside. We also received samples of the old mouldings. We had new moulding knives cut and replicated the mouldings in our shop for both interior and exterior."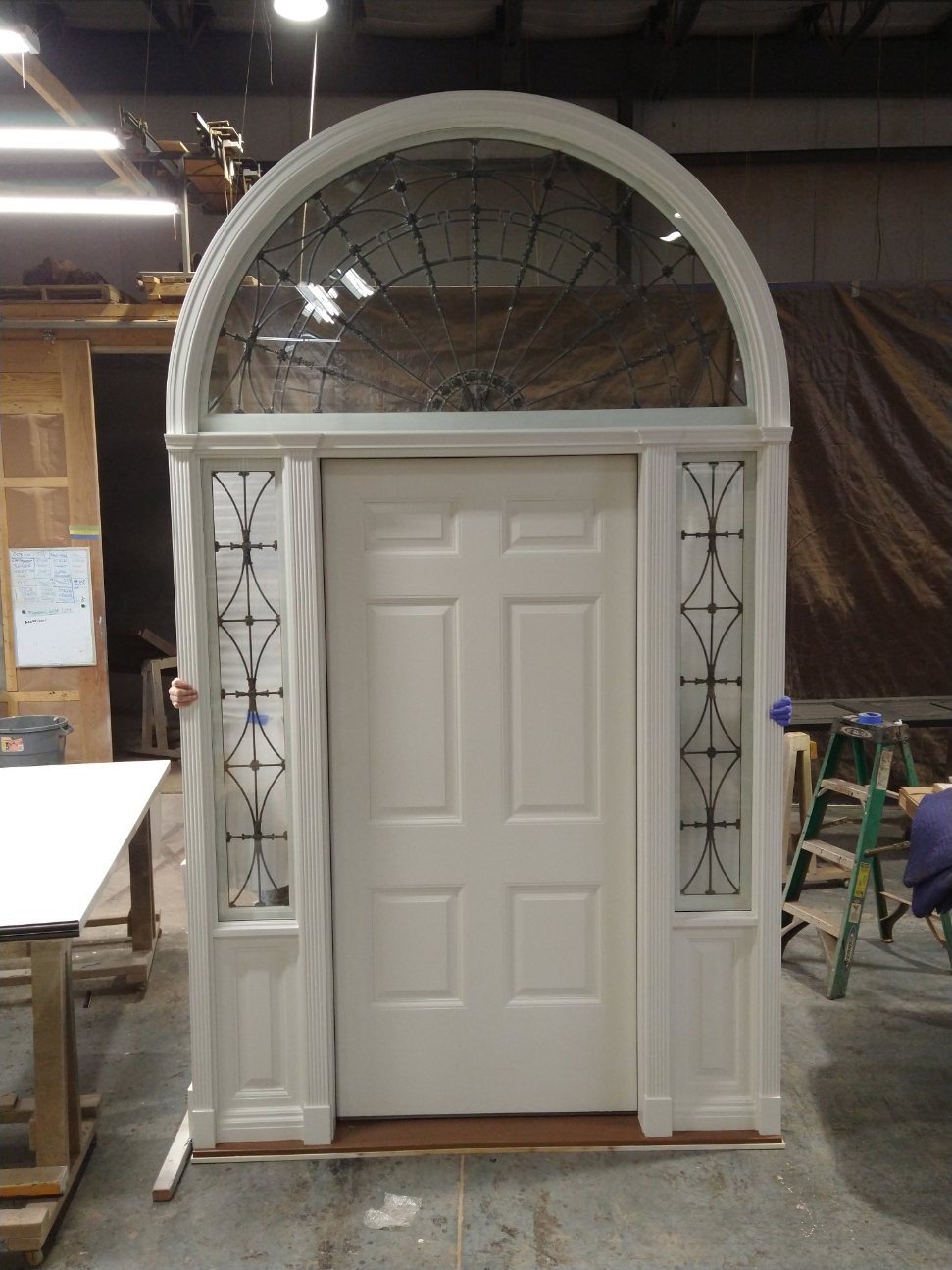 Wood wasn't the only issue to deal with since the glass was crucial to the authentic restoration.

"Waverly wanted protective glass for the original deco glass, so we installed exterior glass shields," said Wilfong. "Then we built the frame to vent air from the outer glass to the inside of the building. If we just encased the old leaded glass in a glass enclosure, heat buildup from the sun would cause the leading to melt and fail. At some time in the past this had been done. The glass we received was drooping and, in many cases, falling out of its leaded skeleton.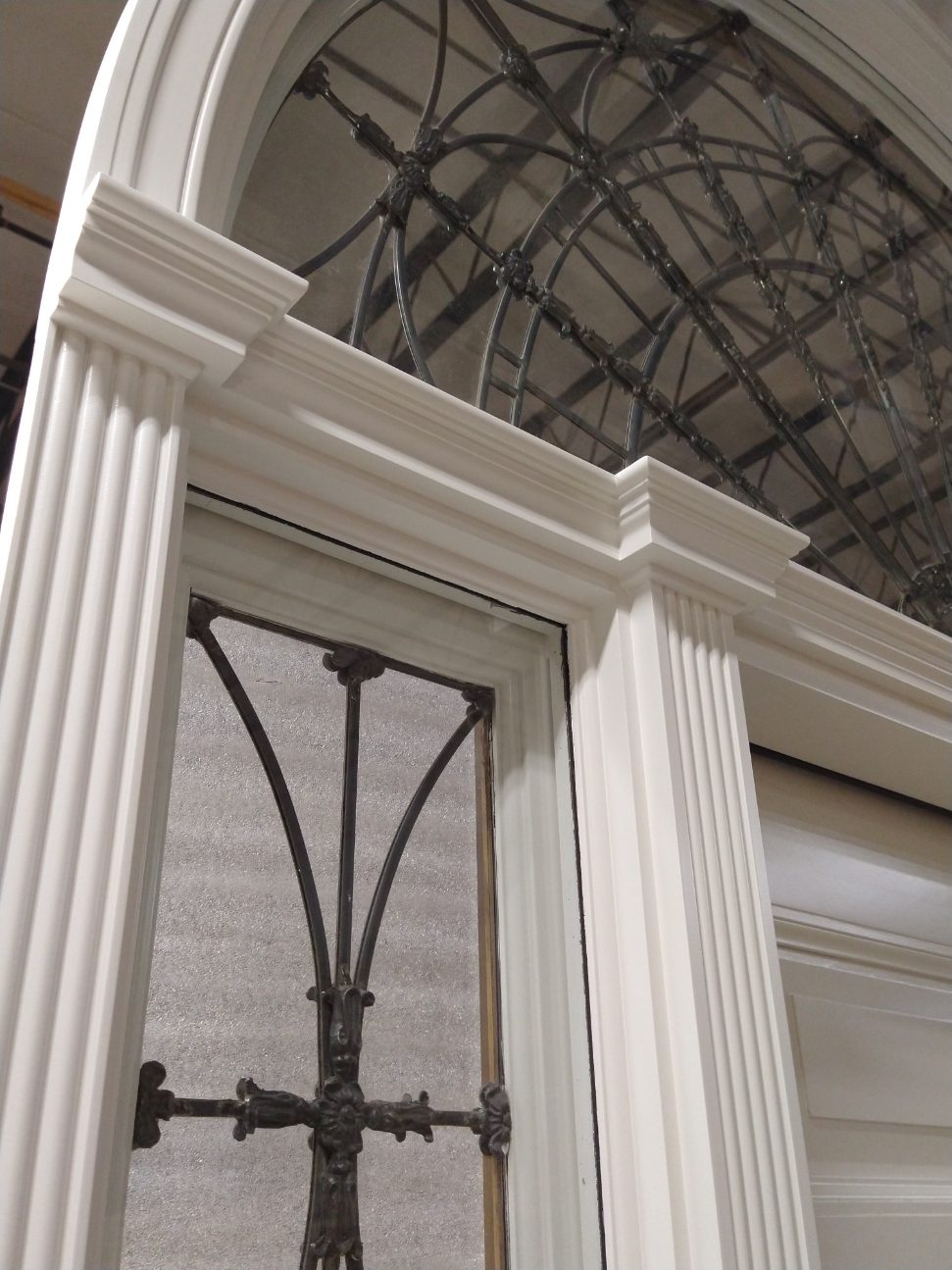 Wilfong said the work took almost 6 months to complete as it had to be recreated in several stages, and the COVID-19 pandemic also complicated the process. Four people at the door company were involved in the work. 

But despite all the complexity and attention to detail required for the work, Wilfong said the project was "pretty typical" for the work they do.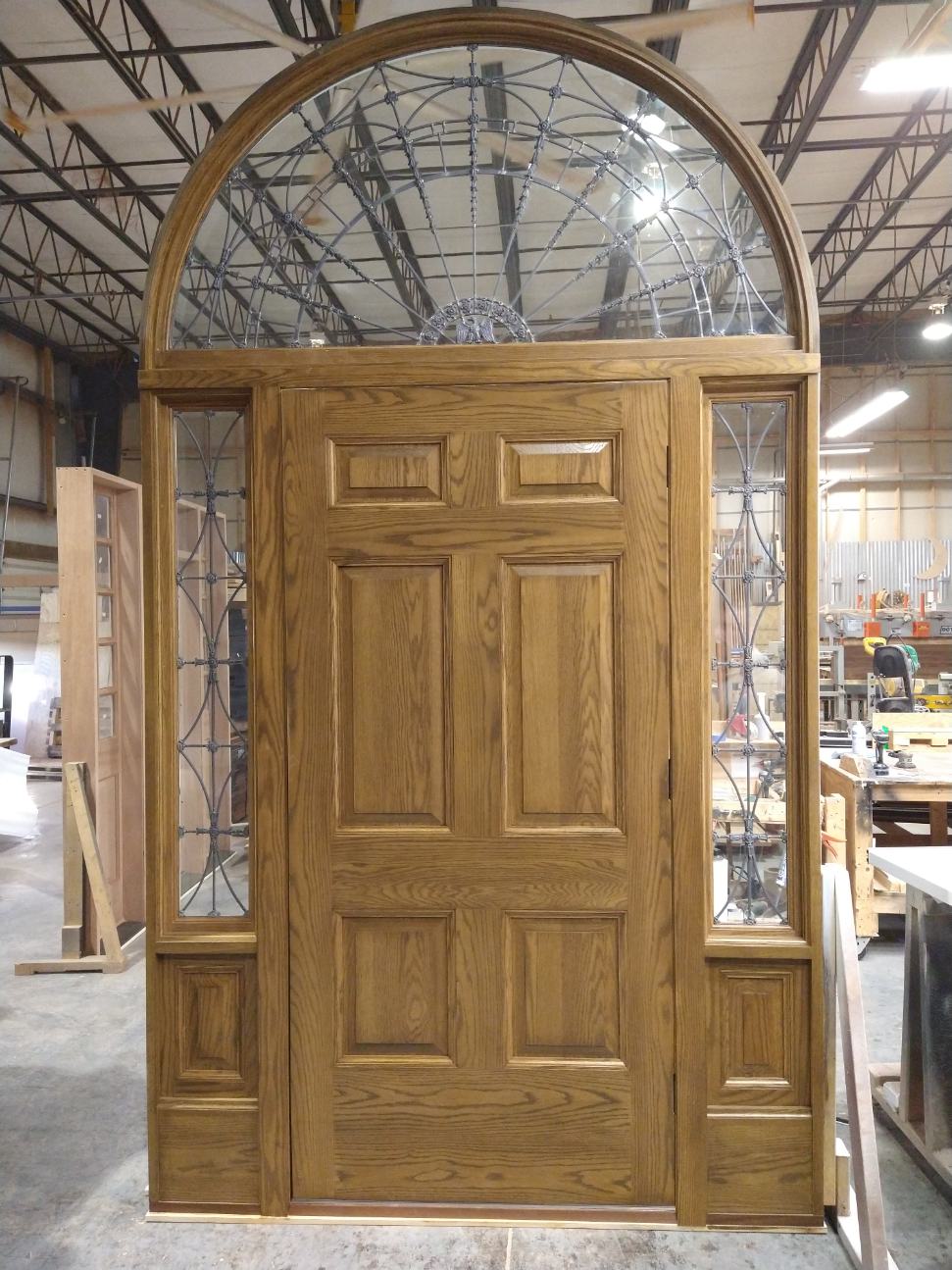 For more about Phirst and Lassing and the kind of work they do, visit phirstandlassing.com.
Show us your work
You put a lot of blood sweat and tears into your work. Share your best projects with us and you might be featured in FDMC magazine and on Woodworking Network. For print and web consideration, fill out the online form at www.woodworkingnetwork.com/community/project-gallery and upload your photos. Please tell us as much information about you and your work as you can.
Have something to say? Share your thoughts with us in the comments below.