Veneer Tech Craftsman's Challenge award winners announced at AWFS
August 12, 2021 | 2:25 am CDT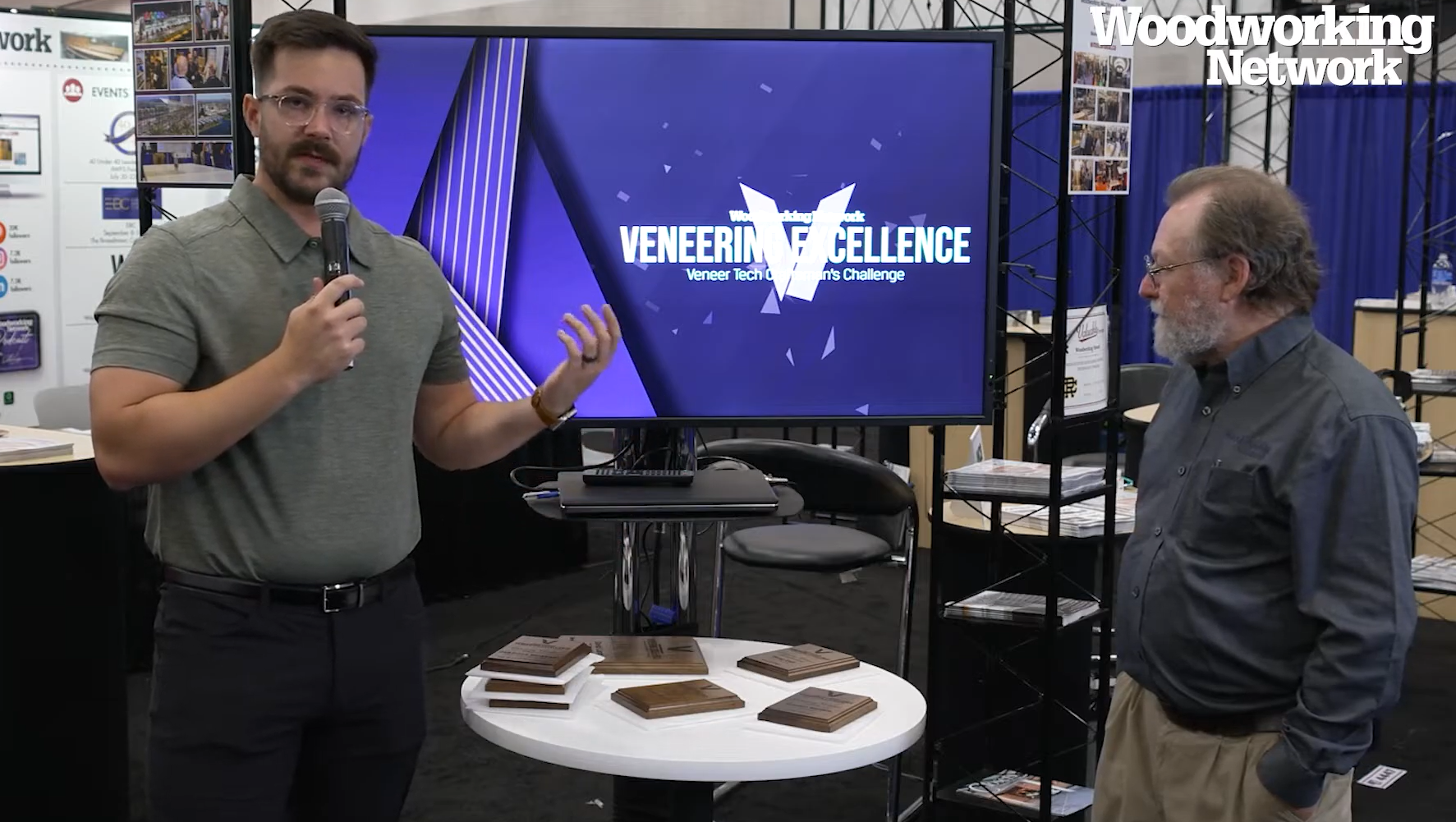 To recognize this year's award-winning projects featuring excellence in veneering, Woodworking Network proudly presented the Veneer Tech Craftsman's Challenge Award Presentation at AWFS. The presentation was held at Woodworking Network's booth (#4447) at AWFS on Thursday, July 22nd at 4:30pm PT and was hosted by Brendan Linehan and Will Sampson of Woodworking Network.
David W. Lamb, a cabinetmaker in Canterbury, New Hampshire captured the Grand Prize in the Veneer Tech Craftsman's Challenge for 2021 with a contemporary styled furniture piece called "New Hampshire Secretary."
With a combination of elegant design, flawless veneer work, and hand-carved detailing, the piece was the judges' clear choice out of some 88 entries in the contest this year.
Lamb will receive a cash prize of $3,000. 
See the complete list of winners or watch the video below:
Have something to say? Share your thoughts with us in the comments below.