U.S. Home Storage Demand To Reach $10.5 Billion by 2019
December 14, 2015 | 10:52 pm CST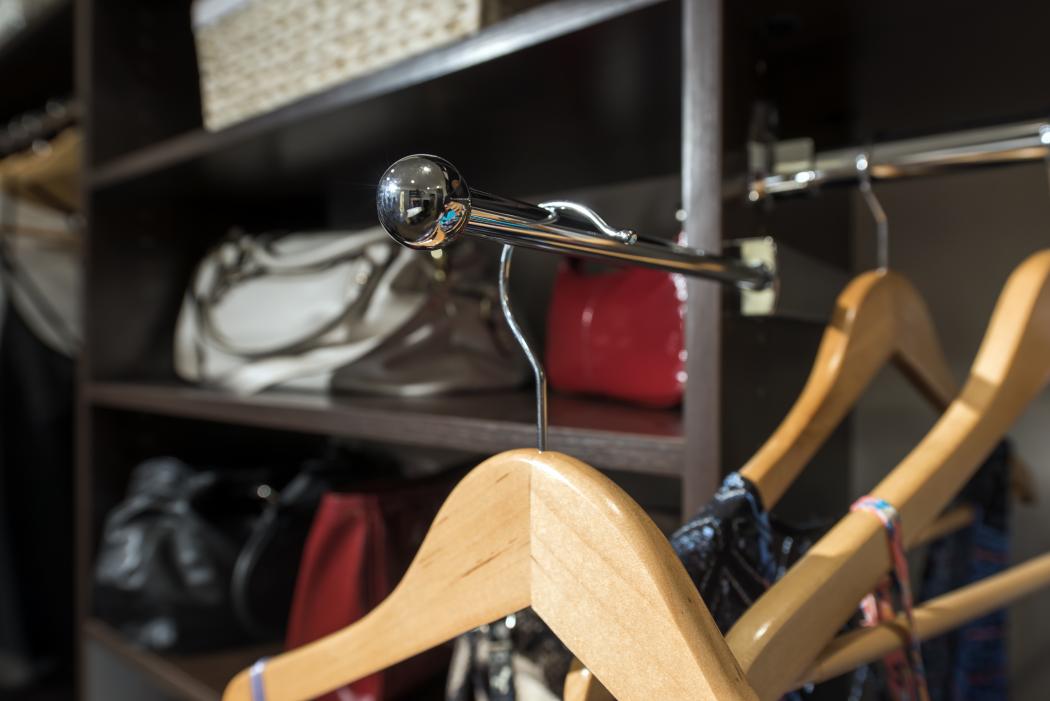 Demand for organized closets, garages and other home storage areas will rise steadily over the next four years, reaching $10.9 billion in annual sales by 2019, says a study by Freedonia Group. Downsizing baby boomers and first-time householders moving to apartments will drive consumption of shelving systems, specialized storage hardware, and garage systems such as slatwall and cabinetry at a 3.4 percent growth rate through that period.
Growth will decelerate considerably from the 2009-2014 gains, as this period saw a strong rebound in sales from a low 2009 base. As a result, advances will be more modest through the forecast period as much of the recovery has already been completed.
Further growth in consumer spending, coupled with the expanding number of households, will propel sales. Demographic trends such as baby boomers moving into smaller homes and their children moving into college housing and first apartments will offer opportunities since small spaces benefit greatly from organization products.
Garage organizers among fastest growing segments
Closet Industry Suppliers

Akro-Mils, see Myers Industries

Ameriwood Industries, see Dorel Industries

ArtBin, see Flambeau

California Closet, see FirstService

Closet & Storage Concepts

Closet Factory Franchise Corporation

ClosetMaid, see Emerson Electric

Container Store Group Incorporated

Distinctive Wine Cellars, see Stow

Dorel Industries Incorporated

Easy Track, see Stow

EasyClosets, see Stow

Elfa International, see Container Store Group

Emerson Electric Company

FirstService Corporation

Flambeau Incorporated

Fortune Brands Home & Security Incorporated

GarageTek Incorporated

Genuine Parts Company

Gracious Living Corporation

Häfele GmbH & Company KG

Hirsh Industries Incorporated

Home Products International Incorporated

Household Essentials LLC

Illinois Tool Works Incorporated

InterDesign Incorporated

InterMetro Industries, see Emerson Electric

Jarden Corporation

Knape & Vogt

KraftMaid Cabinetry, see Masco

Lehigh Consumer Products, see Jarden

Liberty Hardware Manufacturing, see Masco

Masco Corporation

Merillat Industries, see Masco

Myers Industries Incorporated

Newell Rubbermaid Incorporated

ORG Home, see Stow

Organized Living

Plano Synergy Holdings Incorporated

Pro-Mart Industries Incorporated

Racor, see Illinois Tool Works

Sauder Woodworking Company

Scepter Canada, see Myers Industries

SP Richards, see Genuine Parts

Spectrum Diversified Designs Incorporated

Sterilite Corporation

Storage Solutions

StoreWALL LLC

STOR-X Organizing Systems

Stow Company

Waterloo Industries, see Fortune Brands Home & Security

Whirlpool Corporation

WoodTrac, see Sauder Woodworking
As storage space within the home becomes satisfied, consumers begin looking at other areas where storage can be optimized, including the garage. As a result, home organization products used in the garage will post the one of the fastest growth rates through 2019, a continuation of decade-long trends.
In addition to general storage, an increasing number of homeowners create functional rooms in the garage for hobbies (e.g., gardening, exercise, vehicle repair), which facilitates the purchase of home organization products. Sales to the larger closets and bedrooms segment will be stimulated primarily by continued interest in more organized storage spaces within closets, increasingly incorporating more types of home organization products, such as those made with higher value materials and features.
Closets are also becoming an increasingly important factor for potential homebuyers. Because of this, many new homes are being constructed with closet systems installed and a growing number of homeowners are installing at least some type of closet system before listing the home for sale.
Modular units, shelving to be fastest growing products
Bins, baskets, and totes will continue to account for the largest share of home organization product demand, and will comprise 36 percent of total sales in 2019. However, growth in this segment will be among the slowest rates through 2019 as bins, baskets, and totes represent a mature segment of the industry. Additionally, owing to the commodity status of these products, there is a high level of pricing pressure limiting value gains.
Modular units and shelving will generate the fastest growth through the forecast period. Demand for modular units will be supported by ongoing interest among consumers to install these units in garages and closets as well as pantries and ("owners' entry") utility areas. Opportunities for shelving will be boosted by the need for vertical storage space throughout the home, from utilitarian shelving in garages, pantries and kitchens to more decorative versions in family rooms and bedrooms. The growing trend toward open layout floor plans in family rooms will support demand for shelving as a way to divide the space. Shelving is also utilized as a substitute for cabinetry in contemporary open kitchens.
Details on these and other findings are offered in Home Organization Products, an upcoming Freedonia industry study presents historical demand data (2004, 2009, 2014) as well as forecasts (2019, 2024) by material, product, room (e.g., family rooms, bathrooms and utility rooms, garages, closets and bedrooms, pantries and kitchens) and market (DIY, professional). The study also details market environment factors, examines the industry structure, evaluates company market share and profiles 33 U.S. industry competitors.
Have something to say? Share your thoughts with us in the comments below.