Salt Lake City Closet Summit recap
December 7, 2022 | 2:04 pm CST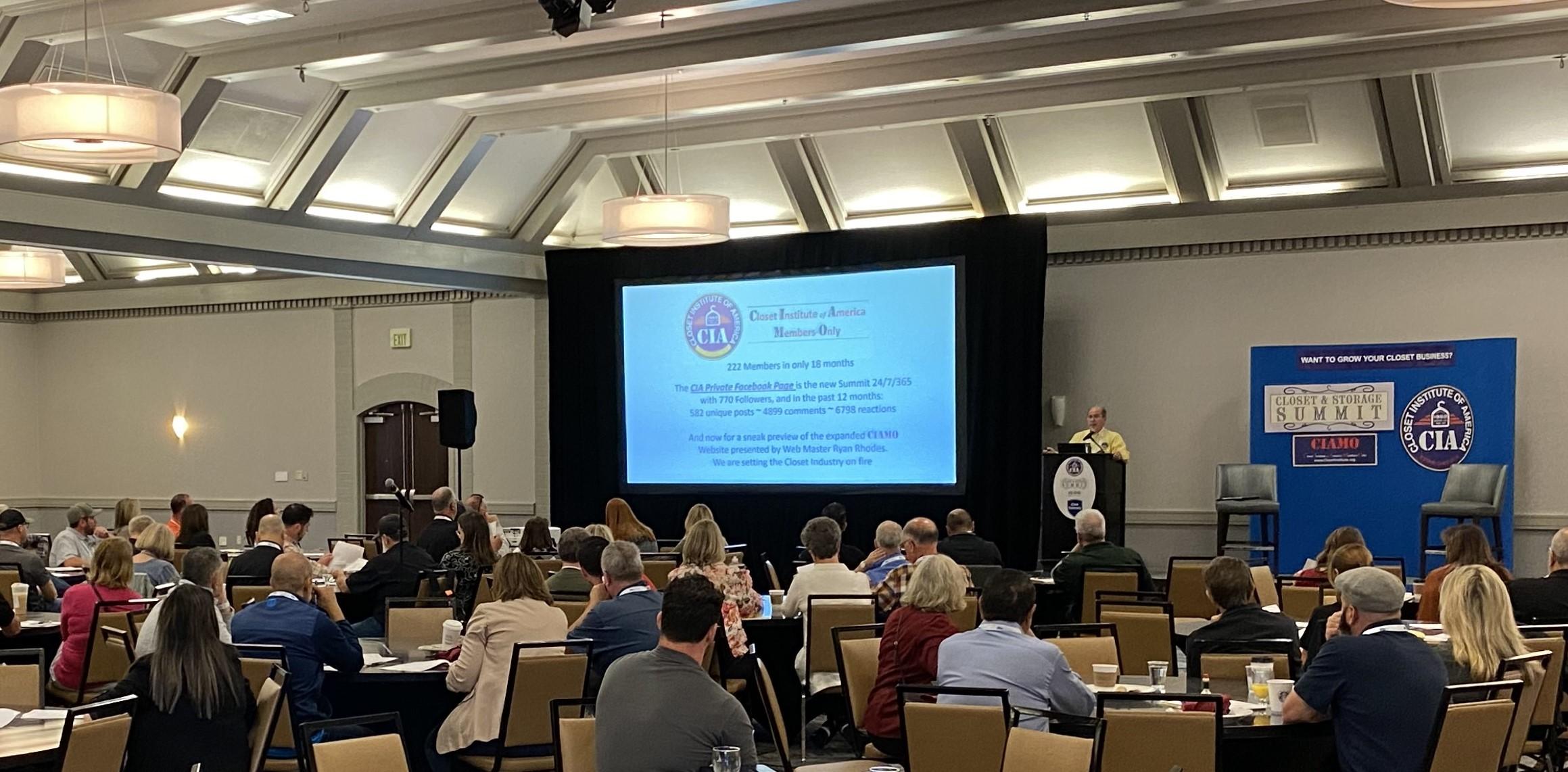 Photo By Closet & Storage Summit Conference
In 1865, Horace Greeley, Publisher of the New York Tribune, said: "Go west, young man." The Closet Institute of America (CIA) finally took that advice in October 2022, locating its 9th Annual Closet & Storage Summit Conference in Salt Lake City, our first time to conduct this event west of the Mississippi.  It was a grand conference/Expo attended by 177 independent closet business owners, key designers, top installers and industry Vendor partners.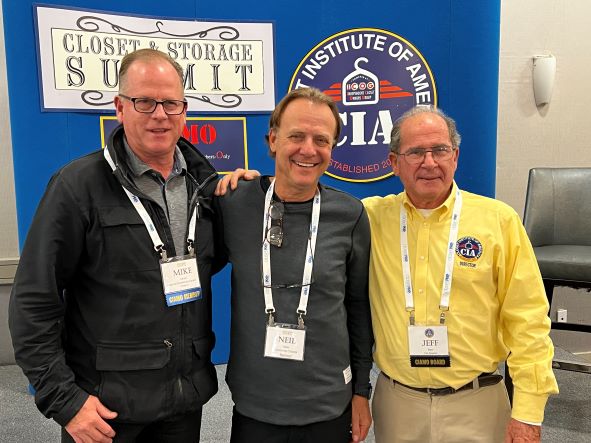 The Summit is the annual face-to-face closet industry event that caters to the independent closet business community which comprises 80% of the closet industry, 65% of which manufacture their own products and 35% who choose to outsource their main component fabrication. From the initial Meet, Greet & Eat Happy Hour on Wednesday night, the conference continues into Thursday's all-day presentations, workshops and round table discussion groups, ending after Friday's Closet University panel discussions. The event was nonstop networking and education; we are not responsible if your brains fall out.
Thrown in as well was the usual scheduled tour of a host company's showroom and manufacturing facility. The Closet Butler team pulled out all the stops as two busloads of Summiteers arrived Thursday evening to a first-class tour and banquet sponsored by the host and Stiles Machinery. The Rocky Mountain Dutch Oven buffet and over-the-top dessert bar were highlights, along with the tour of The Closet Butler's brand-new interactive showroom and state-of-the-art manufacturing operation.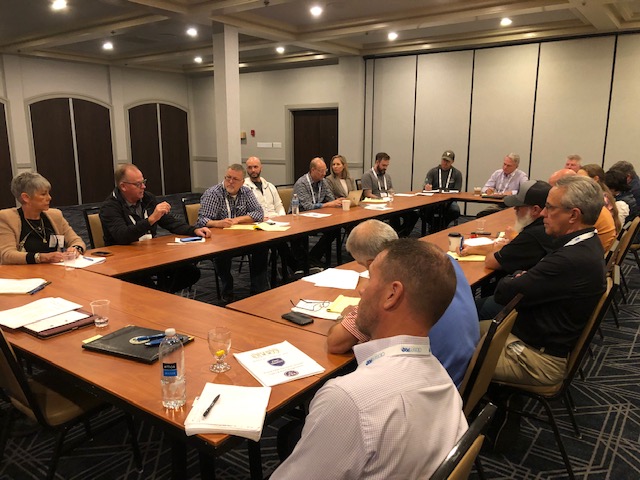 On Thursday, the 2022 Summit concentrated on round table groups as they conducted 42 separate sessions at the SLC Sheraton Hotel and Convention Center. Discussions included eliminating go-backs and utilizing technology.  Another feature, added in recent years, was the Installation Jubilation discussion group which allowed our installer anchormen and women to gather and network together, acknowledging their major contribution to our closet industry.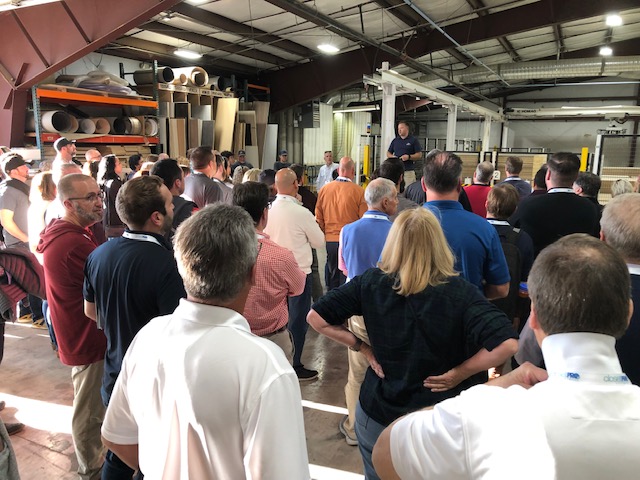 The Summit has a unique vendor/supply interface with the closet business owners. Vendor booths are displayed around the perimeter of the conference hall and in the adjacent Foyer. Four 2-hour sessions are designated to Vendorama throughout the conference when nothing but vendor visitation is scheduled. Vendors also participate in all Summit activities and sessions, presentations and social networking events to learn our closet needs and concerns.
The next Closet Summit is scheduled for October 25-27, 2023, at the Desoto Hotel in beautiful Historic Savannah, Georgia. Our Host company is Closet & Cabinet Experts, whose 1,400-square-foot showroom and 14,000-square-foot manufacturing facility will be toured. Savannah was the site of the very first Summit Conference in 2014, so we will be celebrating a 10th Annual Homecoming Summit at the scene of the original crime.
For details: https://www.closetinstitute.org/closet-summit or [email protected].
 
Have something to say? Share your thoughts with us in the comments below.