Organizeology intertwines organizing and design
September 27, 2021 | 2:09 pm CDT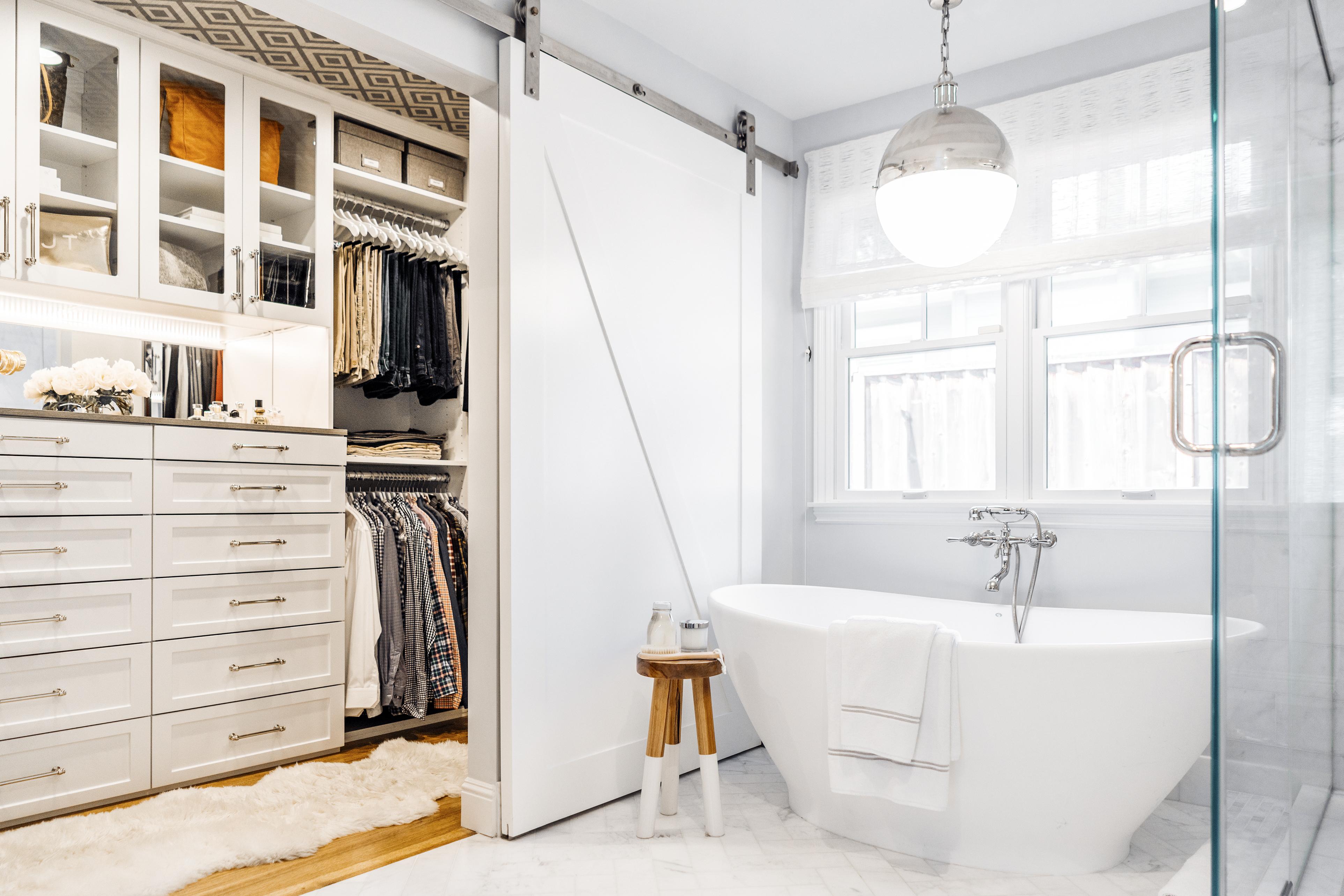 Photo By Gino Luigi
Award-winning designer Karen Rolleri can trace her entrepreneurial mindset back to age four when she had dreams of opening a shoe business. 
While that venture didn't pan out exactly as planned, later in high school she opened a successful house cleaning service. It is that drive and determination that has guided her career and eventually led to the founding of Organizeology in 2007.
Rolleri said that her life and work experience has been about "being organized." That's where her education has come from. As an executive assistant, she organized space, time, and other essential elements.
"I've had this thing my whole life about space and having it organized. Then when I turned 40, I'm like, 'What do I want to be when I grow up?' I really wanted to do something that fed my soul," she said. "So, I'm pondering this, and I was chatting with my best friend, and I said, 'I want to start an organizing business.' She says, 'That's so perfect for you, but it's going to take a while to get your resources set up, so why don't you design closets?'"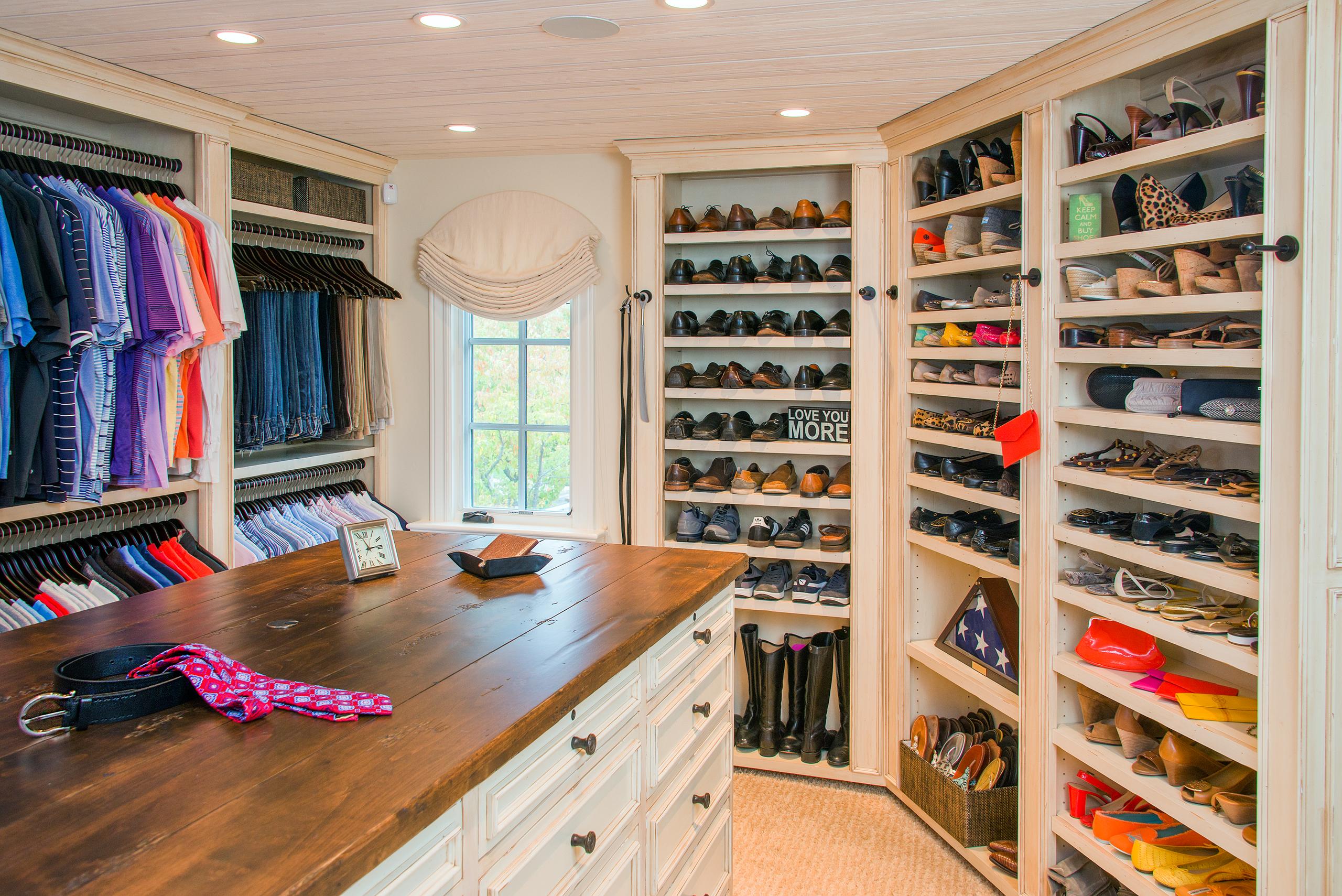 In 2004 she began working for a large company that built floor-based closet systems in laminate, melamine, and wood. However, within three months she realized that she could do the work better, faster, and cheaper. 
Another thing she noticed during that period was that many clients had no idea how to efficiently organize their clothes, even with a new closet system.
"The clients would start putting their clothes away and they would throw things in, have mismatched hangers. They didn't follow my scheme because when I design closets, I lay out their inventory, every single space, in the garage or a closet. I say, 'Sweaters go here, pants go here,' and that's because I've taken a detailed inventory and I want to make sure that closet accommodates their inventory. Because, if they pay only $1,000 for a closet and it didn't hold their inventory, they wouldn't ever call me again. I wouldn't get the next referral because it has to be functional first."
With this thought in mind Rolleri kept honing her design skills, eventually found her own vendors, and married those design skills with her love of organizing. "That's how Organizeology happened," she explained.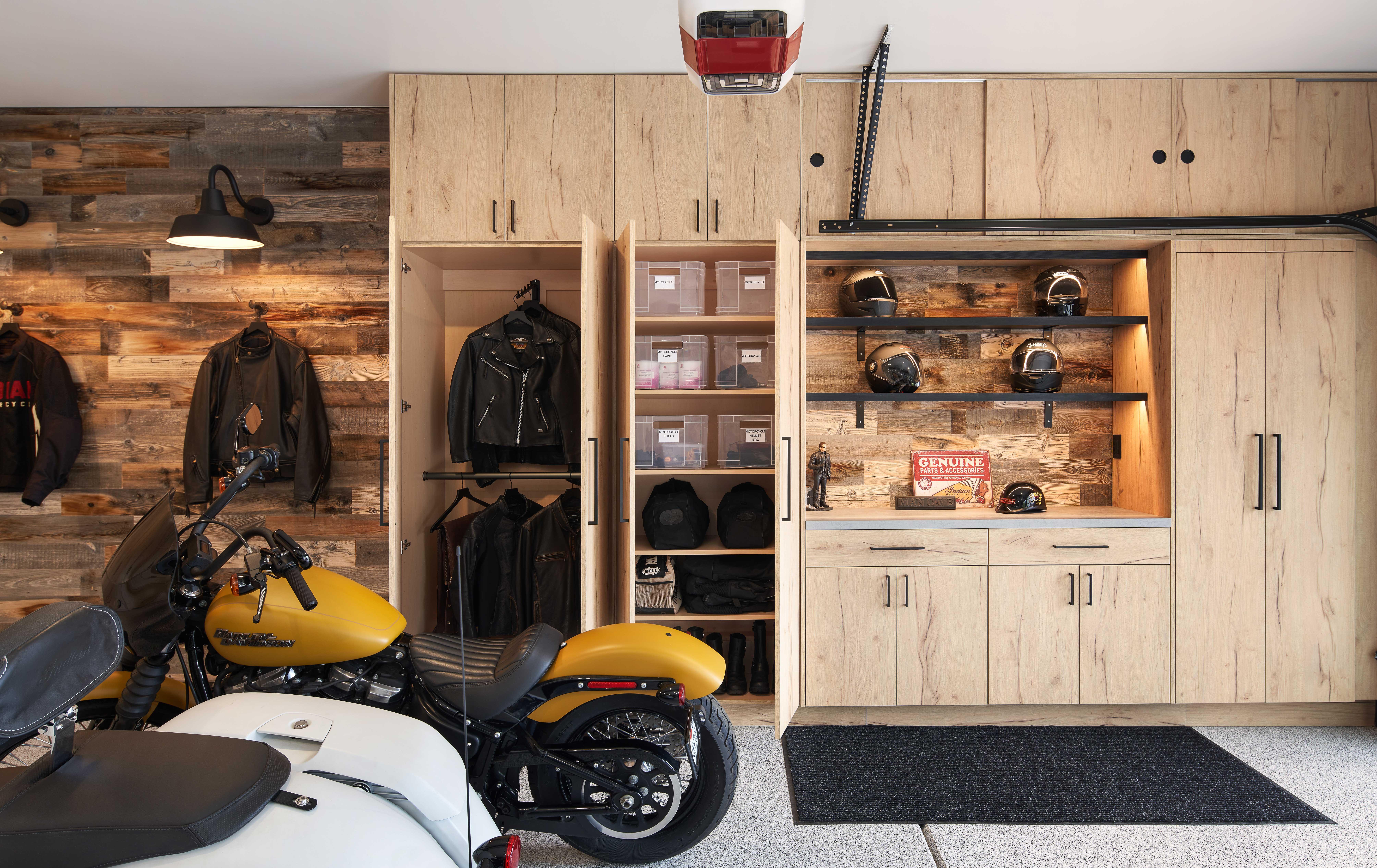 While Rolleri can organize the whole residence, she specializes in designing custom closets and garages. She considers those two areas key to storage in the home. 
"If your garage isn't organized everything spills back into the house and as an organizer when I go into a house and I see sports equipment in the kid's floor of their room or in the entryway or in the mudroom, I'm like, 'This needs to go in the garage,'" she said. "And you go into the garage and it's full and there's no place to put it and there's no zones created. So, I feel like if you have your garage organized – that's where we start. Plus, in California, we don't have a lot of attics and basements, so that garage has to work really hard for the home. You get your garage organized and then, of course, the closets, and if you can maximize your vertical storage then things that are on the floor or in dressers or on that treadmill in the corner have a home inside the closet and it just cleans up the rest of the space."
Based on her experience and focus on organizing, functionality is always at the forefront of her mind whenever she walks into a space. For instance, when Rolleri designs a closet, she is also thinking as an organizer about all the aftermarket products that can be used inside the space once it's built. "It's always about functionality and I think my organizing and my design brain work hand in hand." 
Although Organizeology primarily focuses on closets and garages, that doesn't mean multifunctional spaces are out. Often closets and garages can turn into flexible spaces with the addition of desks and credenzas or even a mudroom area in a garage. The key to a multifunctional space is the ability to change it as needed.
"I like to design the space so that it has future opportunities," Rolleri noted.
Project management
Rolleri works with a variety of vendors, from cabinetmakers to installers. And beyond designing, she manages the entire process from beginning to end. 
In one garage project she brought in the concrete vendor to lay new steps, a contractor for the electrical upgrades as well as a floor vendor, and then she sourced everything from the lighting fixtures to the railroad spikes. 
"I source all of these people and I manage the whole project and I work hand in hand with my vendors," Rolleri said. "I do site notes. Every time we have a meeting on-site, I'll send out notes to everybody to say, 'Wall A, wall B, wall C, wall D,' what we've finished, what we still need to do, what we've agreed on, who does what next. It's project management."
That attention to detail and commitment to managing the entire project has been essential to Organizeology's success. Rolleri describes her team of vendors and subcontractors as a "loving, nurturing" group that works hard for every client. They don't just strive to make people satisfied; they want people to love their space, which then leads to referrals, she said.
"I just love what I do," she said. "I don't know if I can say it any better than that. I love what I do, I love changing lives…people think it's corny to [say you can] change a life through organizing, but you really do." 
Learn more at organizeology.com, Instagram: @organizeology, and Pinterest: @organizeology.
 
Have something to say? Share your thoughts with us in the comments below.