Modern garage design features a kitchen and clever storage
October 12, 2018 | 2:42 pm CDT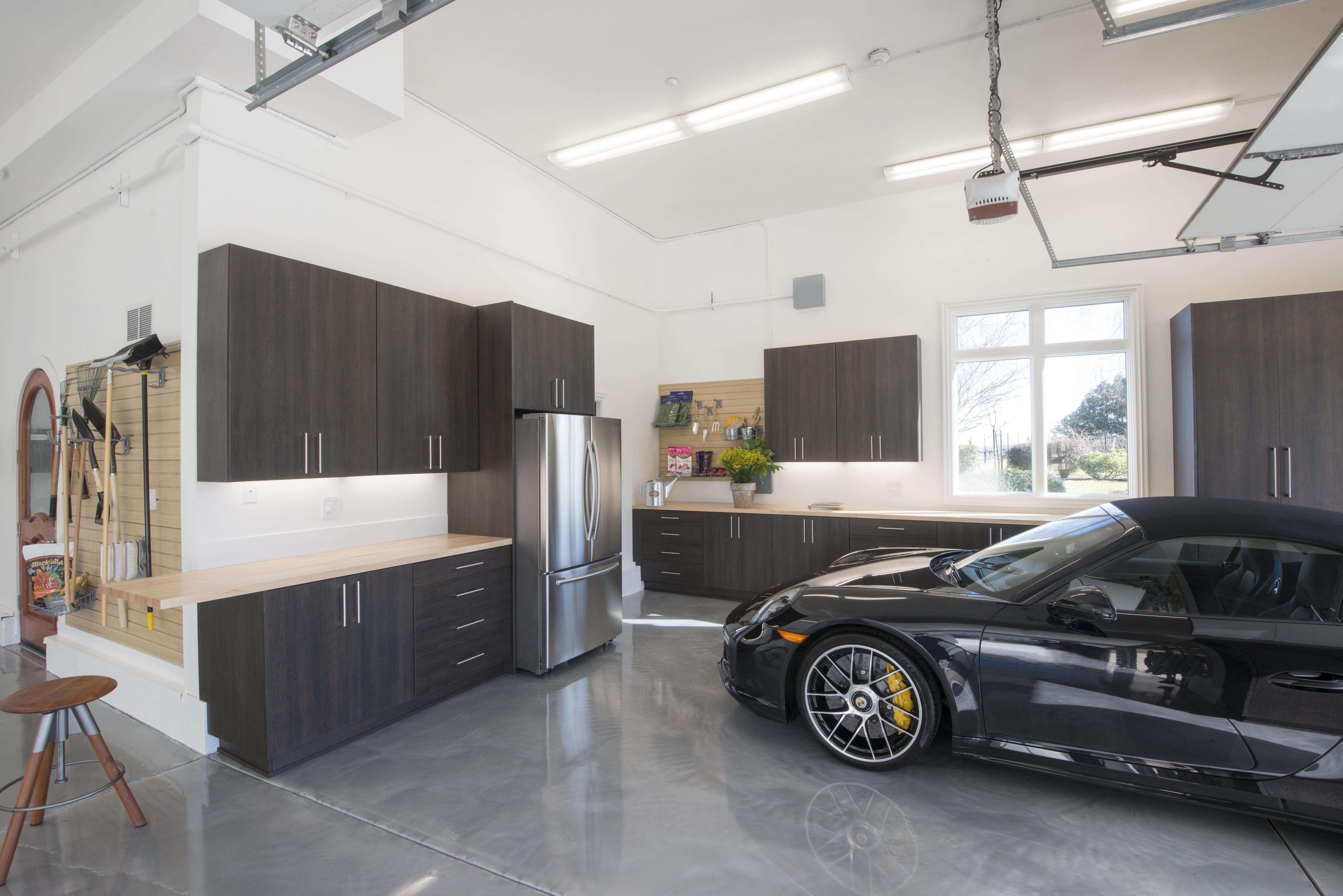 Photo By Organizeology, LLC
Designer Karen Rolleri,
Organizeology, LLC,
submitted this project in our 2017 Top Shelf Design Awards. Titled "Modern Garage," the garage design matches the aesthetics of the home's interior offering thoughtful storage options and a kitchen area that can double as a caterer's overflow for large parties.
Here's how Rolleri described the project:
Project description
Our client requested a beautiful modern garage to match the interiors of her modern home. She wanted a place to store the basic garage supplies, car care necessities, and a gardening center to support her passion for gardening. Because her home has another 3-car garage where she stores family memories, home décor, and sporting gear, she only really needed (and wanted) cabinets in the smaller bay, which allows ample room to get in and out of the cars. She prefers shoes outside so we created plenty of shoe storage for the entire family right next to the entrance to the house. Thoughtful shoe storage was created on the stairs for quick and easy access to everyday slip-ons.
---
Her other desire was to have a garage that could act as a caterer's overflow for larger parties. We created a kitchen area with additional storage and installed a butcher-block countertop on which to work. A beautiful stainless steel refrigerator with French doors completed this uber functional area.
The entire garage was painted, electrical was updated to accommodate the refrigerator and new lighting was added overhead and under the cabinetry to show off those beautiful metallic epoxy floors. There are plenty of pull-out trays behind the lower doors adding to the overall functionality of the garage. We even carved out a special space to store the pressure washer.
Let the parties begin!
Materials used
The cabinets are made of textured laminate with maple melamine interiors. Maple slatwall was installed throughout the garage making great use of every vertical inch. The floors were finished in a Silver 661 West Coast Metallic Epoxy.   
Equipment and/or software used
Hand-drawn designs.
Have something to say? Share your thoughts with us in the comments below.