Learn how to be profitable through innovation at the 2018 Cabinets & Closets Expo
February 26, 2018 | 7:49 pm CST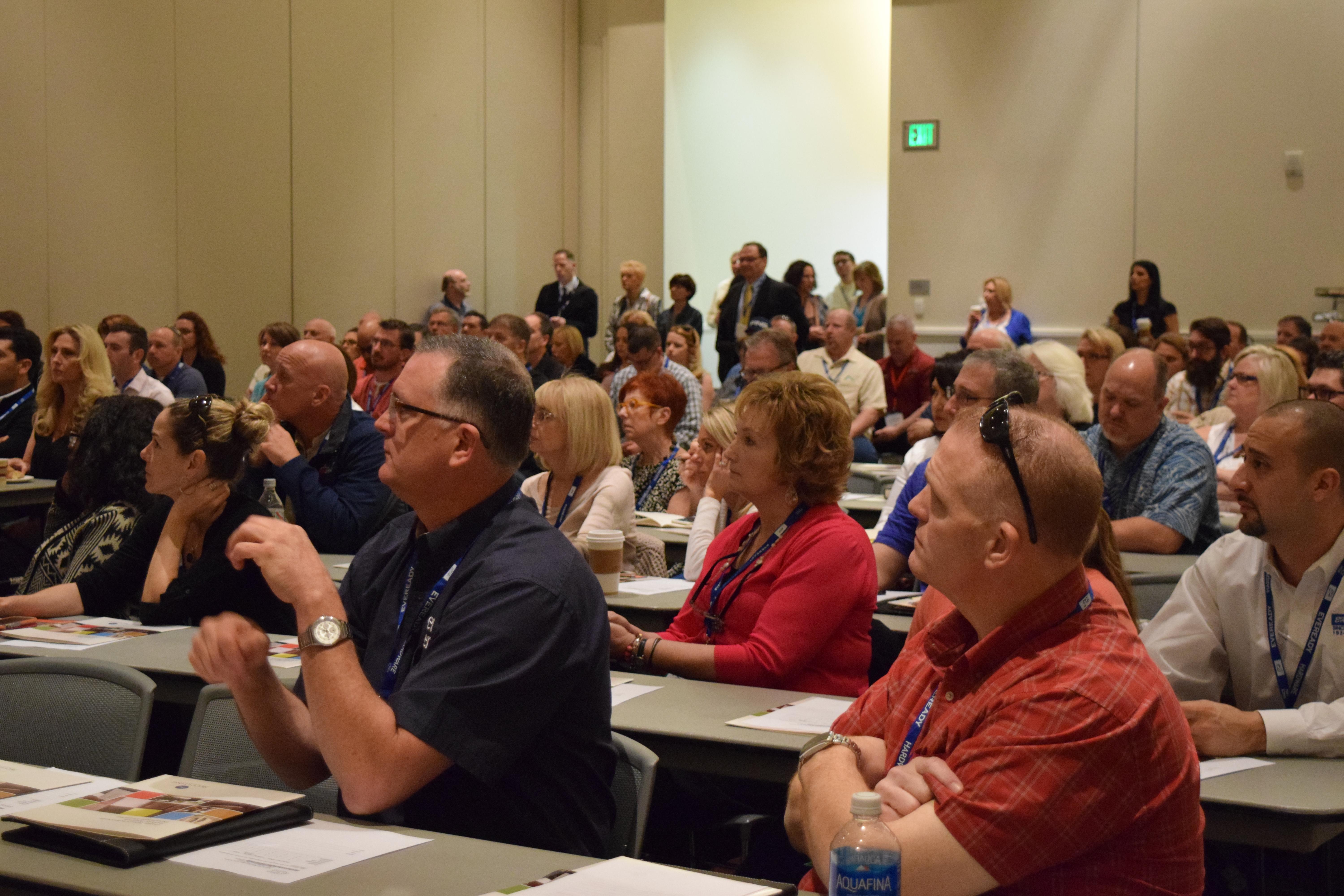 Profitability through Innovation is the theme of the Closets track, one of three education tracks, for this month's Cabinets & Closets Conference & Expo (CCCE) as it returns to Pasadena, March 27-29, at the Pasadena Convention Center. The annual event, which features a full-day conference, plant tour and exposition, is dedicated to manufacturers and home remodeling professionals specializing in kitchen cabinets, closets, and other home storage designs.
"This year's event is aimed at helping cabinet and closet industry professionals make the most of what should be a great year for business," said Laurel Didier, publisher of Closets & Organized Storage magazine, part of the Woodworking Network, which also produces the Cabinets & Closets Conference & Expo. "Attendees will come away with new ideas and inspiration. Our schedule will allow plenty of time for networking and Pasadena is a great place to get together."
 Visit www.CabinetsAndClosetsExpo.com for information and to register for the event.
CCCE will kick off with a keynote presentation by Whitney Pyle, COO of Advanced Cabinet Systems in Marion, Indiana, and who is also an FDMC 40 under 40 winner. Her presentation, "The Business Case for Diversity," will discuss how diversity is quite possibly the best source of innovation and creativity in our industry. "The construction and woodworking industries as a whole lack diversity. Together, we will unpack the reasons why, we'll discuss why it's important to change it, what we can do to change it, and we'll also discuss what steps to take to ensure all people become integrated and engaged in our organizations and our industry," she said.
Keith Morgan will be the morning keynote on March 28, presenting information on "Selling Directly to the Luxury Consumer." The founder of Bespoke, an internationally-known woodworking company that specializes in the luxury market, Morgan will reveal aspects of his "playbook" on how to understand and work with wealthy clientele.
CCCE also includes three education tracks planned for March 27:  Closets - "Profitability Through Innovation;" Cabinets - "Upgrade Your Business Now;" and Lean - "Total Lean Immersion." Visit www.CabinetsAndClosetsExpo.com to register.
The Closets track will feature presentations by top designers and industry professionals and cover topics ranging from the art and business of design, to lighting, and the pros and cons of outsourcing. One of the highlights will be the New Product Innovation session, during which a panel of entrepreneurs will discuss how to expand business opportunities and develop ideas for products. Panelists include Jack Z. DeLorean, AttiClosets, DeLorean LLC and Lee Goldsticker, Lazy Lee.
The Cabinets track kicks off with the FDMC Pricing Survey, "What to Charge," by FDMC Editor Will Sampson. His presentation is followed by sessions that will address cabinet design trends, expanding into commercial markets and how automation can help solve the skills gap. The Cabinets track concludes with the Cabinet Makers Assn.'s popular "What's your problem" panel discussion, led by CMA Executive Director Amanda Conger.
Lean guru Brad Cairns returns to CCCE 2018 with an all-day track devoted to the topic, titled "Total Lean Immersion." Cairns delivered his presentation, "Kick-Ass Lean: What the heck is this LEAN thing everyone is talking about?" at CCCE 2017 in front of a packed audience in Schaumburg, Illinois. 
The three-day event also features free morning keynotes and other complimentary education sessions, as well as a plant tour to a nearby facility.  
"One of the highlights of the event will be our tour of Semihandmade," Didier said. " Tour attendees will get a chance to see this rising star in action and hear from company founder John McDonald." McDonald was the keynote speaker at CCCE 2016.
Just 15 minutes from the Pasadena Convention Center, Semihandmade's 20,000-square-foot manufacturing and assembly facility in Duarte is a testimony to the company's rapid growth; the company made the Inc. 500 list of fast-growing privately owned U.S. companies. Launched in 2011, Semihandmade has developed a unique niche in offering one-of-a-kind doors for IKEA kitchens, bathrooms, closets and media cabinets.
The CCCE 2018 tour will stop at Semihandmade's Duarte facility first, followed by a stop at its future 25,000-square-foot headquarters in nearby Monrovia, which will still be under construction.
Another feature of the 2018 show is the Association of Closet and Storage Professionals' (ACSP) continuing education drive. ACSP will once again offer designer certification during the conference, allowing designers a chance to see the latest home storage products on the market and get certified in the same day.
The Top Shelf Design Awards will also be celebrated at an awards reception the evening of March 28. (Story on page 22.)
CCCE 2018 is owned and managed by the Woodworking Network/CCI Media, whose assets include FDMC, Closets & Organized Storage, RED BOOK, WoodworkingNetwork.com, Wood Pro Expo and  WMS, the national event for Canada's wood products industry.
The 2018 Cabinets & Closets Conference is produced in partnership with the ACSP and CMA.
To register and for more information, visit www.CabinetsAndClosetsExpo.com.
Have something to say? Share your thoughts with us in the comments below.