Kitchen Magic expands remodeling services beyond the kitchen
September 15, 2021 | 1:35 pm CDT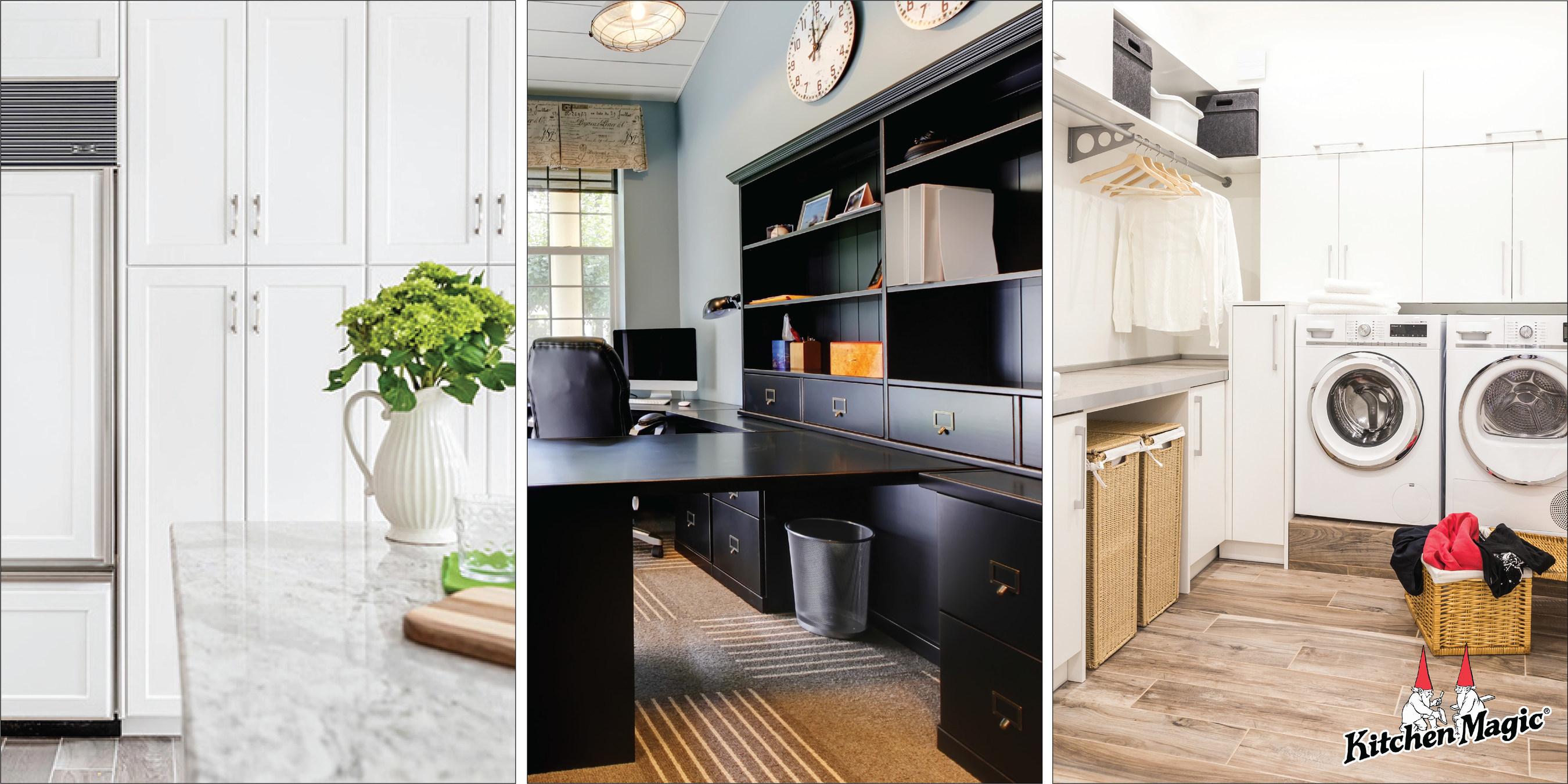 Photo By Kitchen Magic
NAZARETH, Pa. - Kitchen Magic, a family-owned and operated remodeling company, announced it has expanded its renovating services to include storage and organization in rooms beyond the kitchen. This expansion was prompted by the pandemic as homeowners working from home for the first time needed to find ways to make their homes more efficient.
The new offerings include solutions to enhance laundry rooms, pantries, and storage solutions throughout the home. Homeowners will also have access to custom cabinet upgrades. To further complement this offering, Kitchen Magic launched a new line of affordable cabinetry named Barwen.
"In response to client needs, we jumped at the opportunity to create solutions that help streamline and declutter the home," stated Kitchen Magic President Brett Bacho. "We've developed ways to assist existing clients with upcoming renovation plans as well as introduce Kitchen Magic to a wider group of homeowners seeking remodeling."
Kitchen Magic has teams of consultants across CT, MA, NJ, NY, PA and RI to help homeowners in these regions envision their upcoming projects. As the products and services launch this month, customers can expect the same top-notch quality with these additions as they've come to expect from Kitchen Magic's superior kitchen renovations.
To learn more, visit kitchenmagic.com.
 
Have something to say? Share your thoughts with us in the comments below.