Germany's Hulsta says its closet system simplifies customization
January 18, 2017 | 11:21 am CST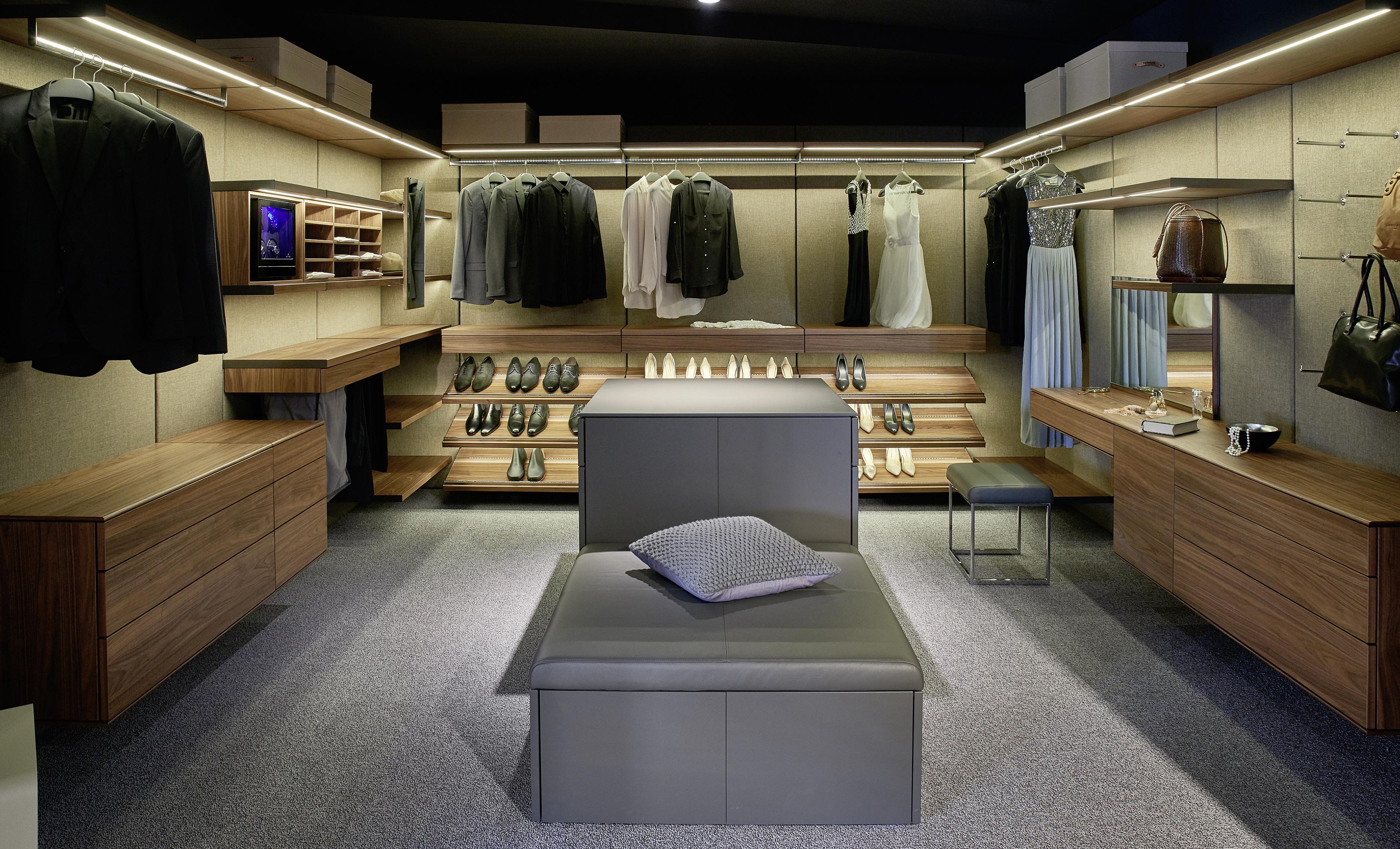 For contemporary apartments, or high ceiling vintage buildings, Germany's Hülsta says its Multi-Forma II uses a modular approach to claim every inch of space.
Shown during KBIS 2017, the Multi-Forma II allows for tailored storage formating. The system features add-on units with heights of up to 11 feet to create any kind of storage space, including for rooms with complicated layouts. Rear and side cuts allow every corner to be used efficiently, Hülsta including sloping ceilings. Updated for this year's KBIS, Hülsta extended the line with new handles, door styles, and wood and lacquer versions.
When space is at a premium, the company says sliding doors are a good solution: a track and guide brackets make opening and closing easier, with no need to plan for an additional opening radius. Sliding door wardrobes can also be individually cut in height, width, and depth in order to adapt to room requirements.
For all Multi-Forma II wardrobe systems, Hülsta offers exclusive interior fittings and practical accessories tailored to client needs. LED Light shelves – optionally available with an integrated motion sensor – as well as cornice lighting provide the necessary illumination.
The Multi-Forma II wardrobe collection features a depth of customization. The system provides hinged, folding and sliding doors or walk-in options - all fully interchangeable thanks to its collection of interior fittings.
Have something to say? Share your thoughts with us in the comments below.