Family-owned closet business takes off
January 11, 2021 | 3:50 pm CST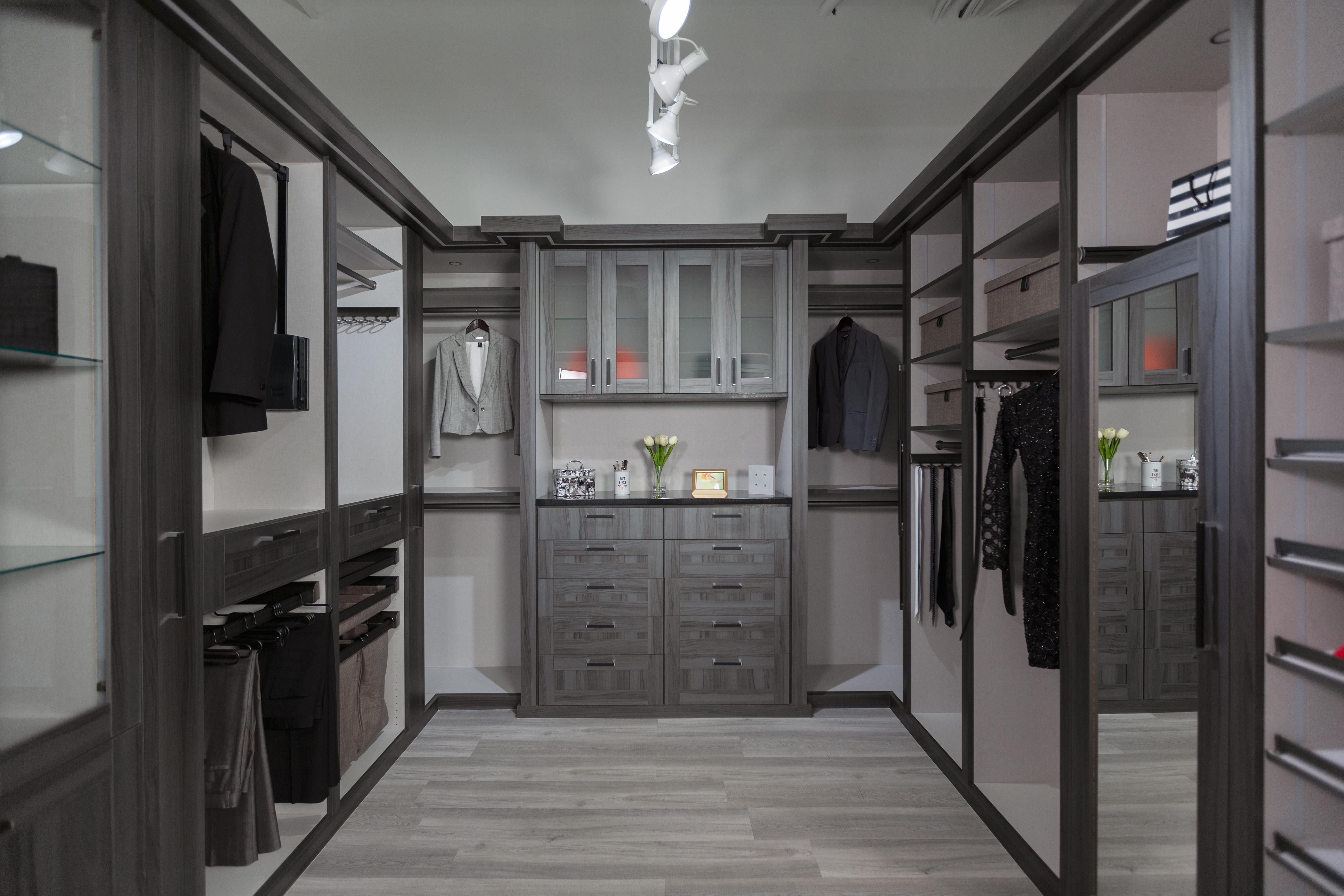 Photo By The Closet Company
The Closets Company, located in Pompano Beach, Florida, is one of three plant tours scheduled for the 2021 Closets Conference & Expo (Closets Con), co-located with Wood Pro Expo, June 8-10, 2021 in West Palm Beach Florida.  
Attendees will get the chance to see the South Florida company's remodeled showroom and state-of-the-art manufacturing facility.
The Closets Company is a family-run business founded by three brothers: Oscar Ruiz, president; Diego Ruiz, vice president and Julian Ruiz, vice president, in 2002. The company has approximately 25 employees in a 10,000-square-foot facility. Its newly remodeled showroom takes up approximately 3,000 square feet and the shop is 7,000 square feet.
The showroom features a variety of displays featuring the company's vast product line.
"We try to display pretty much everything," Oscar Ruiz said. "The basic closet  to a very upscale closet, but we also incorporated a pantry closet, morphing that system with a desk area, and laundry room. We also have wall units, built-in closets."
Additional displays include a wood finished closet and a garage, a variety of doors, including wall doors, and a hardware display. 
In the  shop
Their shop is filled with high-tech equipment providing the flexibility to offer customized options. 
Shop equipment includes a Selco beam saw, Biesse Skipper CNC, a Biesse AKRON 1400 edgebander, a Holz-Her Uno edgebander and an Altendorf sliding table saw.
Ruiz said their shop is set up not only to ensure that the workflow is efficient but that projects are completed in a timely manner. 
"We had been planning how to set up a shop for several years, looking at other companies and processes and how they have made their processes successful," he explained. "So, we try to copy some of those (processes) and implement ideas that might work for us."
Because of the custom nature of the business, they can't completely standardize the process even with their state-of-the-art technology, "because in the end, we also need the human part," to make sure the products coming out of the shop meet quality control. "So, we try to have as much of the technical part of it and the technological part of it is pretty advanced, but at the same time, we always need to have qualified people working around these products, to make sure that we can deliver what we promise to our clients, which is outstanding quality and good service of course, when they're installing the products. So, every day is a learning experience and we just try to do it as best as we can, as we learn new methods and ways to make our products satisfying for our customers."
The Closets Company manufactures its own drawers and a technique the company developed includes making a cost efficient drawer by taking remnants of melamine to make the drawer. 
"We use the melamine as the box of the drawer, but then we're using dowels to make sure that the drawer is pretty firm and strong, basically. We put it together in a way that it's still a very effective and a good quality drawer with either the pull extension drawers or the self-closing slides," Ruiz said.
"We also do dovetail, so we also have (a Gannomat machine) to make a dovetail drawer to implement the other mounts with slides. So that is also another option we offer our clients, when they want something very custom and pretty, and also fancy."
Have something to say? Share your thoughts with us in the comments below.