Diplomat's successful evolution
March 22, 2023 | 12:31 pm CDT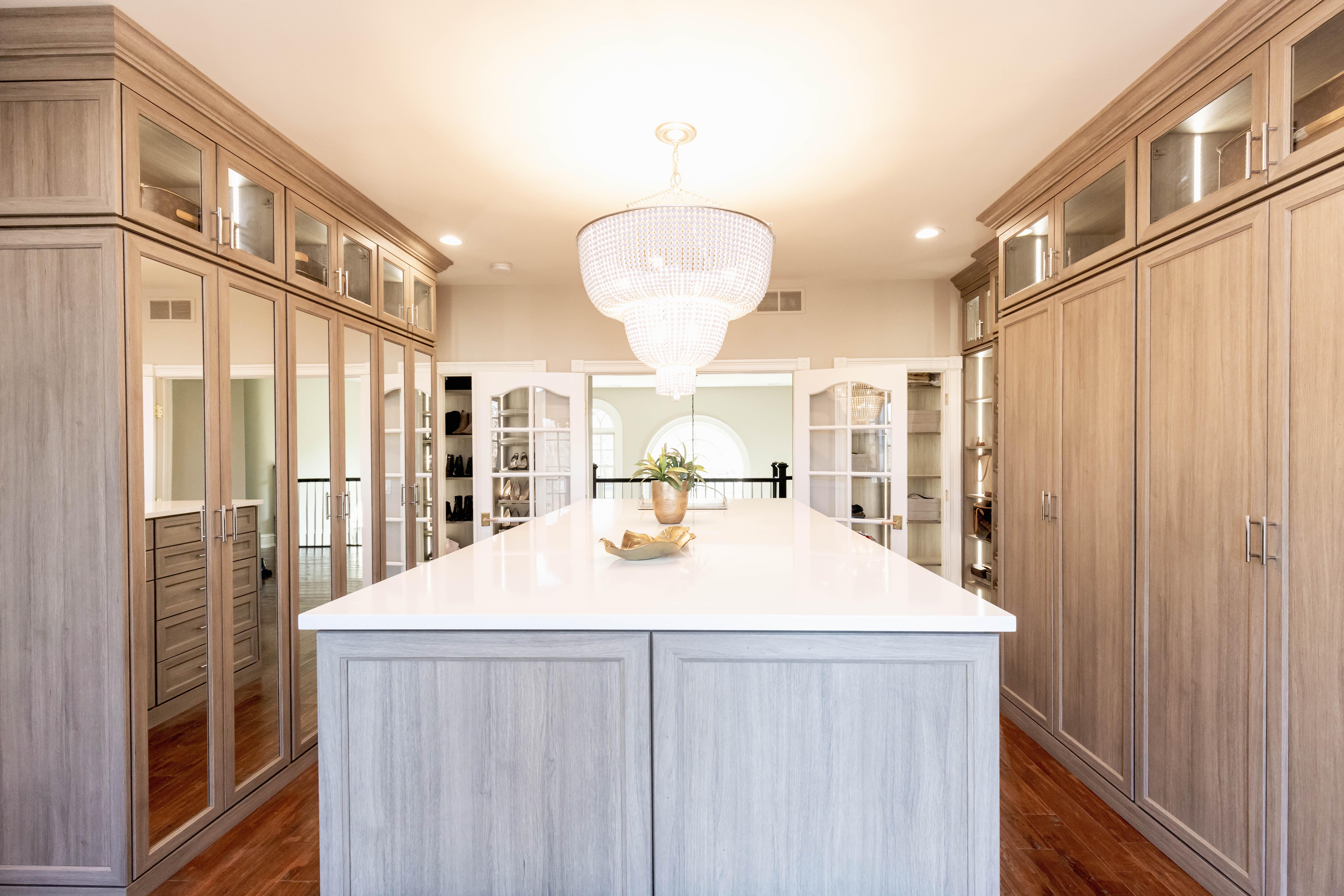 Photo By Diplomat Closet Design
The equipment creates a hum as soon as you enter the manufacturing space at the ClosetParts.com facility in Harleysville, Pennsylvania, outside of Philadelphia. CNC routers and panel saw, state-of-the-art banders and dedicated equipment such as a drill-and-dowel machine and a CAM machine are strategically placed throughout the facility to facilitate product flow and crank out closets and closet parts. Overhead, and dominating the first part of the factory, is a sheet mover system that supplies the machines in the panel production area.
"The automated panel and storage system vacuum lifts panels of various sizes and colors," said Dave Bergey, shop manager. Behind a cage, the sheet mover, a CSF Barbaric panel moving system and inventory tracker, seemingly is in constant motion. It lifts panel after panel, "transporting on average 100 panels per day," said Bergey. After sheets are machined, they are moved to myriad other equipment and staging areas for further processing, assembly or packaging.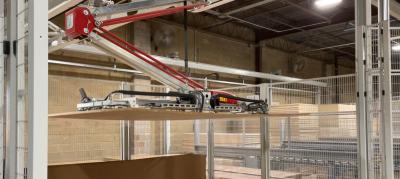 The factory makes a lot of parts every day. Despite the noise and motion there is organization. Nothing seems wasted. Nested parts, for example, cut from 4x8, 5x8 or 5x9 sheets, consume most of the board with only two inches on the edges not being used, said Bergey.  
Continuing growth
Activity at the ClosetParts facility is almost a visual representation of the broad changes that are occurring throughout the company. ClosetParts is the more recently formed sister company established by Diplomat Closet Design of West Chester, Pennsylvania.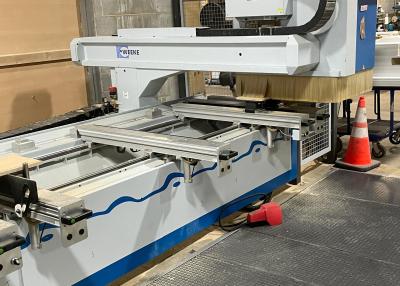 When Diplomat Closet Design was formed approximately 13 years ago, company president Ryan Lindstadt considered it his "baby." Over the years, this newly borne company grew and established a reputation as a top-of-the-line custom closet and organizational product company serving customers throughout the greater Philadelphia area. The full-service company handles every part of a job, Lindstadt said, from design to fabricating to install. They will often go out to the site to check the space and understand the customer's needs. In one promotional video, for instance, a woman with a large shoe collection was so pleased with the work, in part because "they counted my shoes."
Wanting to diversify and thinking that the wholesale market for closets has a big upside, the company formed ClosetParts.com to manufacture and distribute wholesale custom closet systems to independent closet designers and custom closet companies, as well as multi-family property owners across the country. 
Even as ClosetParts began to establish itself, the company made another move to expand that side of the business. In 2022, Diplomat acquired ClosetCity, a wholesale closet company founded in 1984 that Lindstadt had long been aware of and had, in the back of his mind, a wish to purchase. It took 10 years, and the timing might have been challenging, but the deal was done and ClosetCity was folded into the ClosetParts brand. And, as its manufacturing facility in Harleysville is bigger and able to produce more components, much of the company's manufacturing was shifted to that facility.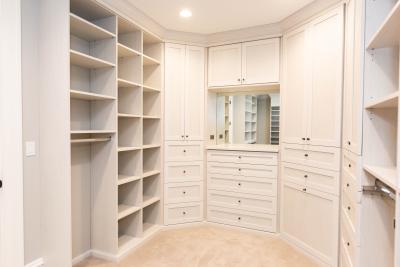 In addition, the acquisition occurred just about the time that Diplomat closed on the purchase of a new, larger building in Downingtown, a nearby suburb. The structure was gutted, and the company is in the process of renovating it to include a large showroom with vignettes to display how its products can be used throughout the home. Plans are for some manufacturing to be done in the building, visible through a large glass window so that visitors can get a feel as to how they are made. 
All of this happened in the last couple of years.
"It can be chaotic," said Lindstadt. "I mean, it is a lot, doing the three things [in a short time-frame], but we have a good team. Even when it's chaotic, you can organize that chaos with a good team around you and we are lucky to have that."
Becoming organized
 
A new company formed to sell to a new market; an acquisition of a second company and a new building undergoing massive renovation. Chaos would be understandable. Organization was key to accomplishing all of these goals, which Lindstadt said wasn't always the company's strong suit initially. 
The company started in 2009-2010 with used machinery and only a couple employees. "We really began learning the business from the ground up," he said. 
Over the next several years, profits were small even as the company's customer base grew, more employees were hired, better equipment was added and the company moved into leased space in West Chester to give the company more elbow room.  
"B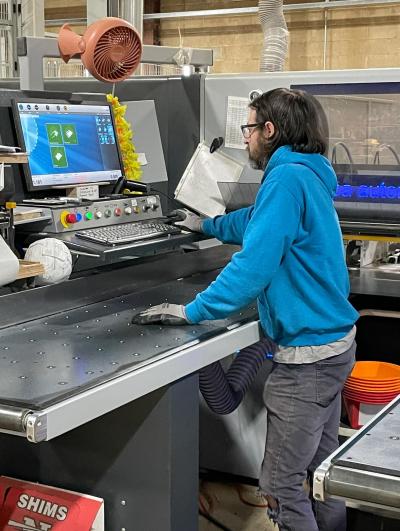 ut the biggest turning point, at least for me, is when the operations of the business changed," said Lindstadt.
He is referring to the company adopting the Entrepreneurial Operating System (EOS) methodology that helps the company run a business based on a set of concepts that, among other things, helps it establish goals and values, said Lindstadt and company vice president Laura Bryan. 
The EOS system offers a set of tools and concepts that provide "traction" to a company, bringing discipline and accountability into the organization, and helps a company focus on a vision, its people and processes.
"Basically, it is how you run the business," said Bryan. "The key part of that is developing a culture of values that everybody uses throughout the company."  
This meant change. Some of its labor force was turned over and other workers were moved to new positions that better fit their skill sets. Short- and long-term goals were set and transparency and accountability became part of management and the workers' everyday experience. 
"The company developed a really great atmosphere, a great place to work," said Ryan. "You could feel the positive changes when you walked in the door."
Transparency
Workers were allowed to see goals, growth, and metrics to help them better understand how what they do matters. As profits improved, workers received the benefit of their work in terms of 401K matching and profit sharing, and "doing a lot of things to keep the employees happy and to make the job a long-term opportunity for them."
"Ryan's style has always been to be extremely transparent with everybody at every level," Bryan said. "Everybody is a leader, everybody can make an impact, everybody has value."
This concept is being introduced to the workers who were employed by ClosetCity and now are ClosetParts employees. "I think, coming in here, that was a new concept," she added. 
"Many times, frontline workers in manufacturing are not aware of the [company's economic and production] numbers or if there are any growth plans or anything like that. So, we have been trying to build trust, open up communication and be transparent with numbers and growth plans."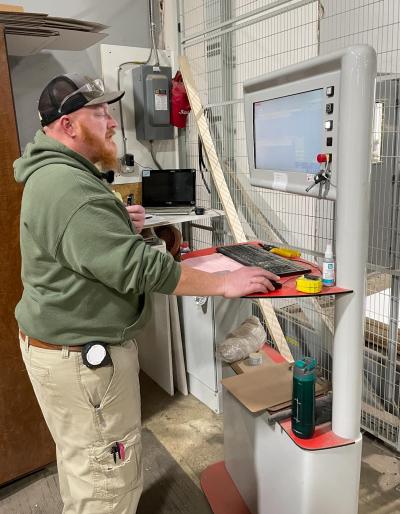 While the management team wants to impart what it has learned, Lindstadt recognizes that the team at the ClosetCity was very knowledgeable too. 
The EOS system that champions employee empowerment has allowed the Diplomat management team to step away and "let those guys run the day-to-day operations," said Lindstadt. "They know their daily goals and weekly goals. So, it's really something that can run on autopilot."
One thing that they learned, especially after seeing production at the ClosetParts facility, was that production was a strong suit at the new company.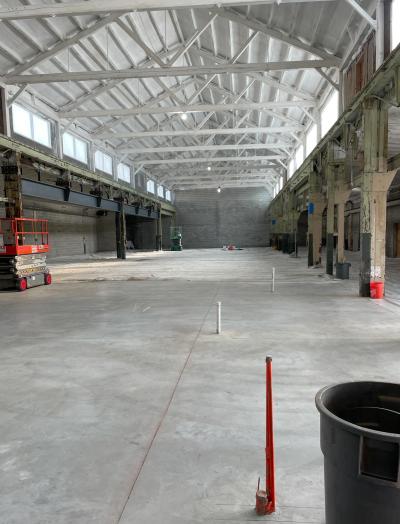 "When we were trying to produce all our traditional closets at the same time the wholesale business was picking up steam, we realized we couldn't keep up with production (in West Chester)," he said."
And then we come up here, and this place just runs like a well-oiled machine. They're cutting four or five times what we cut in West Chester, so it was eye opening for us."
Visit diplomatclosetdesign.com

 
Have something to say? Share your thoughts with us in the comments below.