Davis & Cooke build custom closets with hometown feel
August 1, 2019 | 9:09 am CDT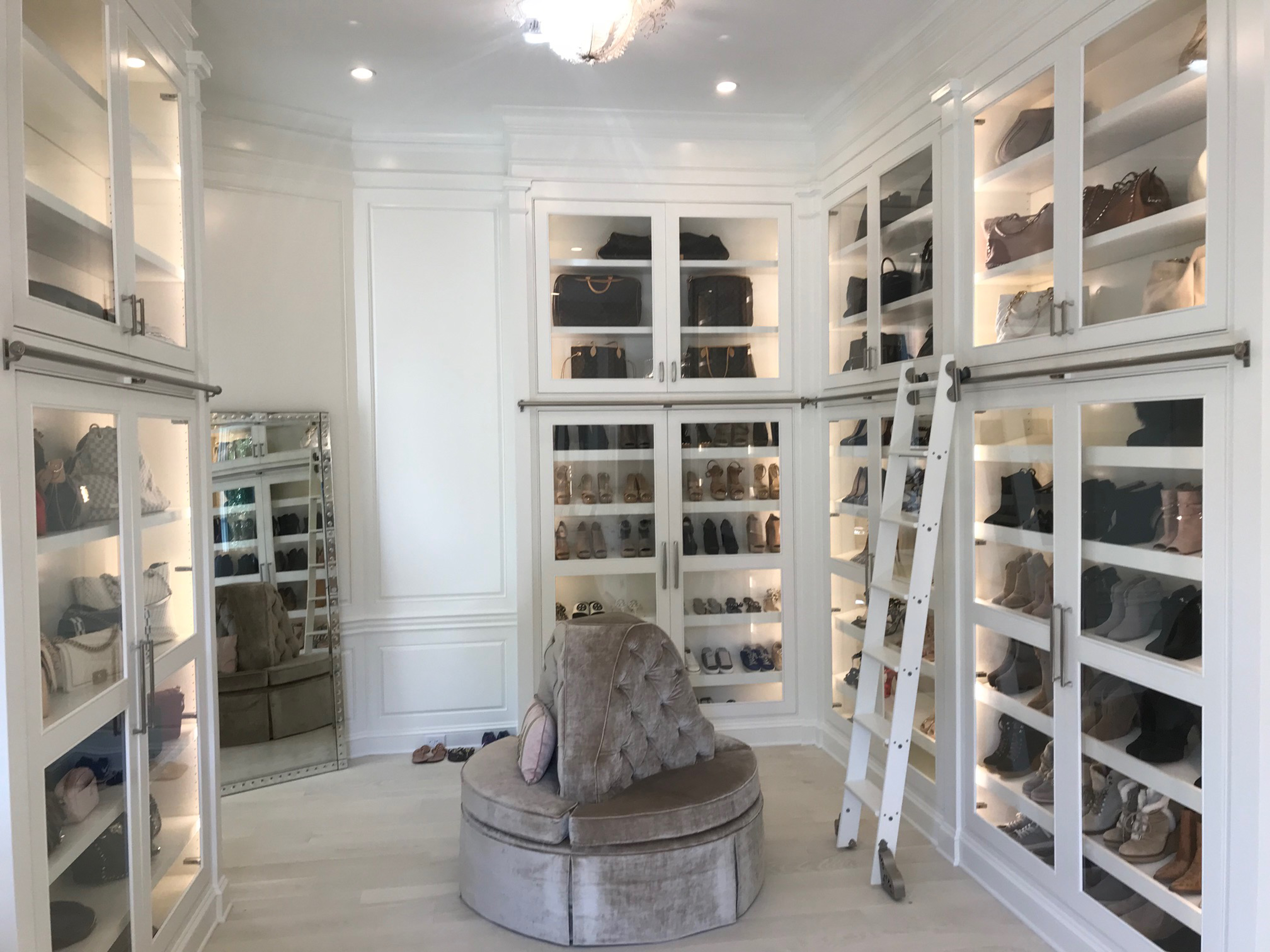 Photo By Davis & Cooke Custom Cabinetry
Chuck Davis and Dustin Cooke teamed up in their small town of Laurel, Mississippi, to open Davis & Cooke Custom Cabinetry, creating custom cabinets and closets for their hometown.
Ironically, the duo also works with HGTV's "Home Town," a home renovation show filmed in Laurel, with Mississippi natives Ben and Erin Napier. The renovating couple remodels "turn-of-the-century homes for first-time buyers, young families, and adults wishing to live closer to grandchildren."
Many of those projects comprise a significant portion of Davis and Cooke's custom cabinet work.
"[Ben] happens to go to the gym right in front of our shop, and he would ride by every morning. As we were getting the shop going and operating, it kind of peaked his interest to what was going in there because they're so involved in the town," Cooke said. 
"He happened to stop in one day and asked if we would be interested in possibly doing some of the cabinets for the show," Cooke added. "Of course, we were like, 'Sure.'"
That was during the launch of Season 2, and Davis & Cooke Custom Cabinetry ended up working on six houses out of the 10 homes renovated that season. The following season they completed projects for 10 of the 13 homes and could potentially work on more for the upcoming season.
Although the work from HGTV keeps them busy, Davis and Cooke also have other custom projects from local and regional clients.
For example, the duo completed a high-end, luxury custom closet for David Turner Companies, which specializes in renovation, custom and new construction in Jackson, Mississippi. 
Davis and Cooke took the architect's drawing and used AutoCAD to make the closet more functional.
"We kind of approached it like it was a kitchen," Davis said. "Kitchens are our main [projects] and this project had 12-foot ceilings and crown mouldings. But there's so much more detail in a closet than there is actually in a kitchen."
But that level of detail didn't stop Davis & Cooke from building a very high-end closet.
"We really didn't know what we were getting into with it," Davis added, "but if it's not one of the nicest closets in Mississippi, I'll be greatly disappointed."
The closet components and panels are solid wood and the large room has two islands, an RFID locking system with fingerprint access for the costume jewelry and a combo lock for the higher-end jewelry, three rolling ladders, glass encased cabinets and back-lit LED panels.
"There's also an LED light pan underneath the marble," Cooke said. "The marble's translucent and when the lights turn on, it illuminates from the underside of the marble. These light pans were etched accordingly to cast even light across the whole thing."
Also, the cabinet doors are weather stripped so "the only light that you see is through the glass, not from the cracks between the doors," Davis added. 
Additional features include custom trim rendered on site, a makeup desk, shoe cubbies and shelving, a hidden safe and a hidden TV behind a mirror, plus a wine refrigerator in one of the islands.
At the time of the interview, Davis and Cooke also were working on a number of projects, including a kitchen remodel for the "Home Town" hosts, which will be featured in Southern Living magazine.
"That's going to be one that's really nice," Cooke noted. "It's not a big kitchen at all, but it's 100 percent rift solid white oak, it's got a ceruse finish on it and it's all inset," he described.
Have something to say? Share your thoughts with us in the comments below.