Craft room for quilt maker features unique storage options
October 24, 2018 | 3:46 pm CDT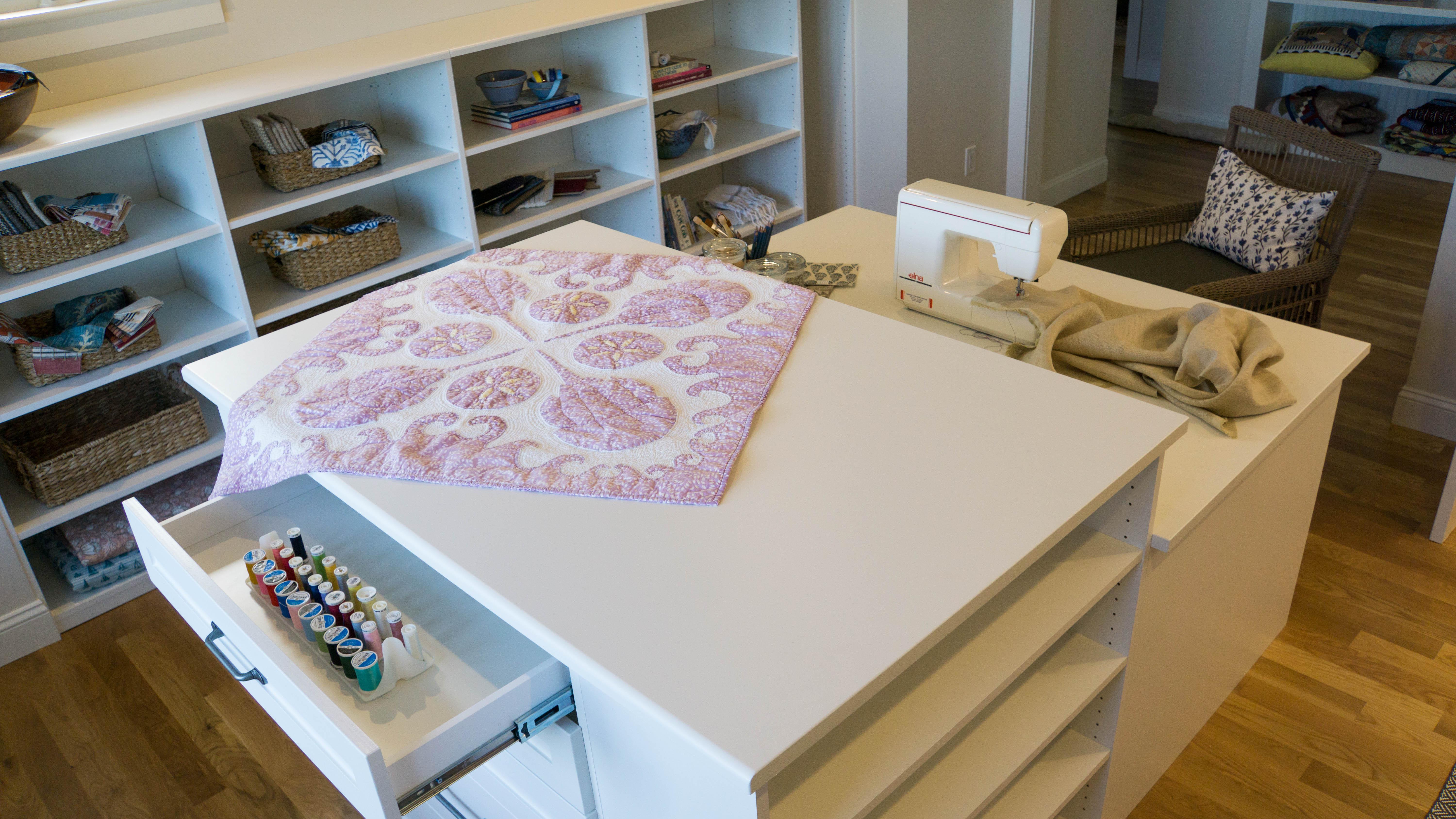 Designer Nancy Langway of Expert Closets submitted this project in our 2017 Top Shelf Design Awards. Titled "Dream Studio Space," the sewing studio features plenty of unique storage options.
 

Cabinets & Closets Conference & Expo News

 

 

2019 Top Shelf Design Awards reception to be held March 7 at the NASCAR Hall of Fame Museum in Charlotte, North Carolina.
Here's how Langway described the project:
Project description
Custom Sewing/Craft Studio
My client asked me to create a Sewing Studio maximizing her space and unique storage needs. She is a quilt designer and has quite an inventory of sewing notions, fabrics, and books. She wanted a center island with a two-level workspace. One surface at desk level for her sewing machine and work area. And another 38-inch high surface allowing her to stand up, for cutting and laying out her various projects. I decided to take advantage of all four sides of the island to maximize the space and provide all kinds of storage nooks. There are adjustable shelves in various widths and heights. I also gave her 30-inch deep drawers on the higher island section to store fabrics, paper, and patterns. The window seat was created with the beautiful ocean view in mind. It has extra-large drawers 20 inches high and 18 inches deep, for all kinds of craft items. A custom window seat cushion was fabricated for comfort and style.
Materials used
Material: ¾ inch white melamine, door, and drawer face style: Shaker; countertops: JB Cutting 1-inch white
Equipment and/or software used
KCD Software 
Have something to say? Share your thoughts with us in the comments below.