The Container Store adds fourth line of custom closets
March 7, 2019 | 7:10 am CST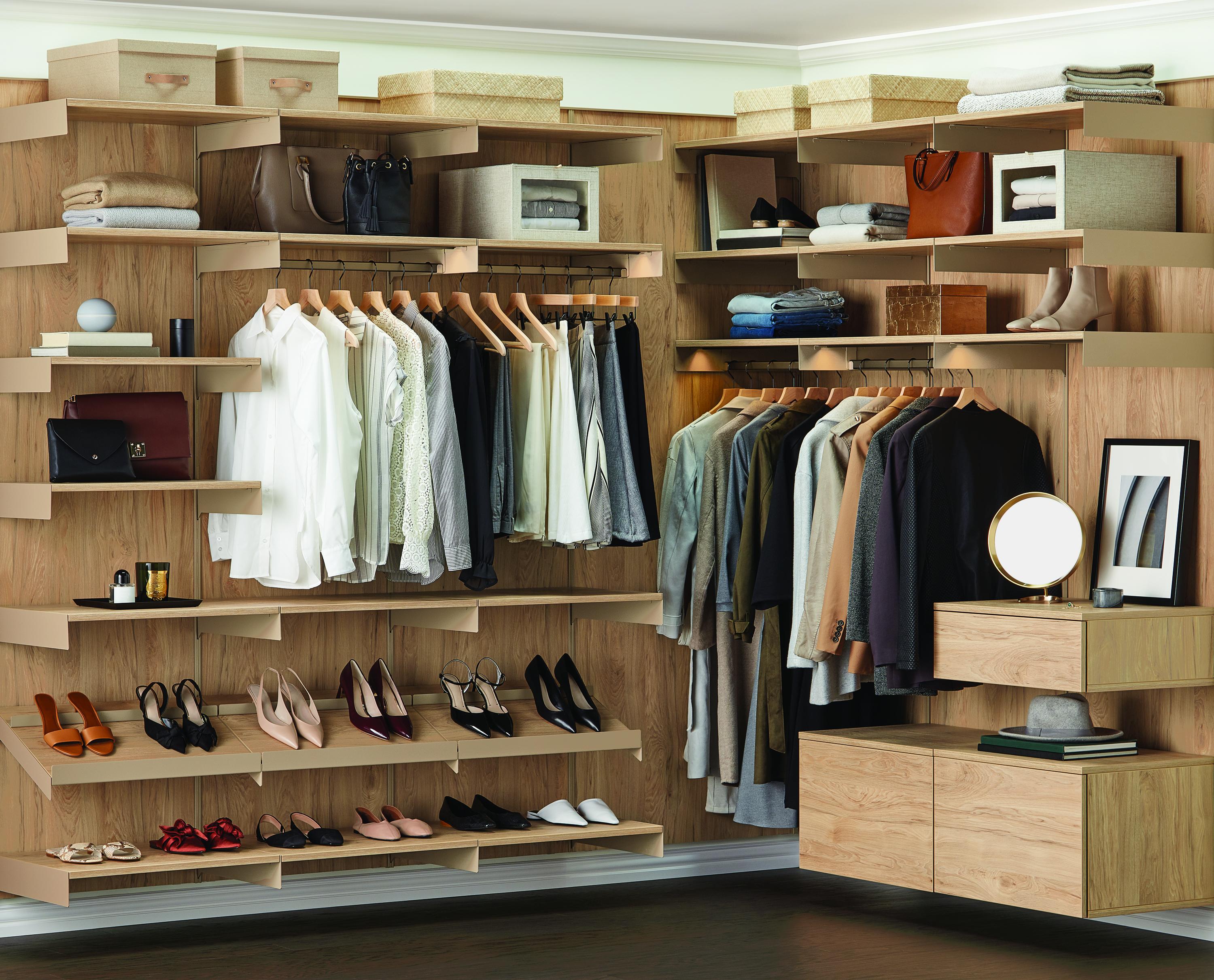 Photo By The Container Store
COPPELL, Texas — The Container Store will introduce a fourth line - Avera - to its existing custom closet options and will rebrand its TCS Closets as Laren. The new Avera brand is an upscale wall-based system with a built-in look. The names Avera and Laren were developed and chosen to create a cohesive suite of names with the brand's popular Elfa system.
Capitalizing on the continued success of its custom closet business, The Container Store plans to introduce its full portfolio of custom closet options – Elfa Classic, Elfa Décor, Avera and Laren on March 20.
"We are so proud to introduce The Container Store Custom Closets including our new Avera to the market. This full suite of beautiful custom closets is a milestone introduction for our company as we continue to deliver on our commitment to dominate the custom closets business," said Chief Executive Officer, Melissa Reiff. "We want our closet offerings to be the obvious choice for customers as we help them accomplish their projects, maximize their space--regardless of size, style and budget--and make the most of their home."
Features:
Elfa Classic – Elfa is The Container Store's original custom shelving and drawer system; a Swedish brand the retailer has carried in the United States since 1978 and acquired in 1999. The wall-hanging system allows the customer to add or move shelves and drawers as needed. Its versatility makes it a popular option for closets, pantry, office, craft room and garage.
Elfa Décor – Elfa Décor adds the beauty of wood and deluxe options to Elfa Classic with wood shelves, solid drawer fronts and trim in three finishes. Deluxe options like the gliding shoe shelf, mirror, jewelry and accessory system, and a variety of knobs are also available.
Avera – Avera's sleek design is an upscale wall-based system with a built-in look. Features include four wood grain finish options, soft close drawers that open and close with a touch, back wall panels and optional integrated LED lighting.
Laren – TCS Closets will be rebranded as Laren and offers built-in luxury from the floor to ceiling. Each closet features 1-inch-thick construction and the choice of eight exclusive finishes, islands, LED lighting, glass-front cabinets, and a choice of drawer and door styles.
Elfa Classic, Elfa Décor and TCS Closets are currently available at The Container Store and
containerstore.com
.  Avera is scheduled to be in stores and online starting March 20. 
Have something to say? Share your thoughts with us in the comments below.