Closet company's showroom expansion focuses on function
July 14, 2021 | 2:37 pm CDT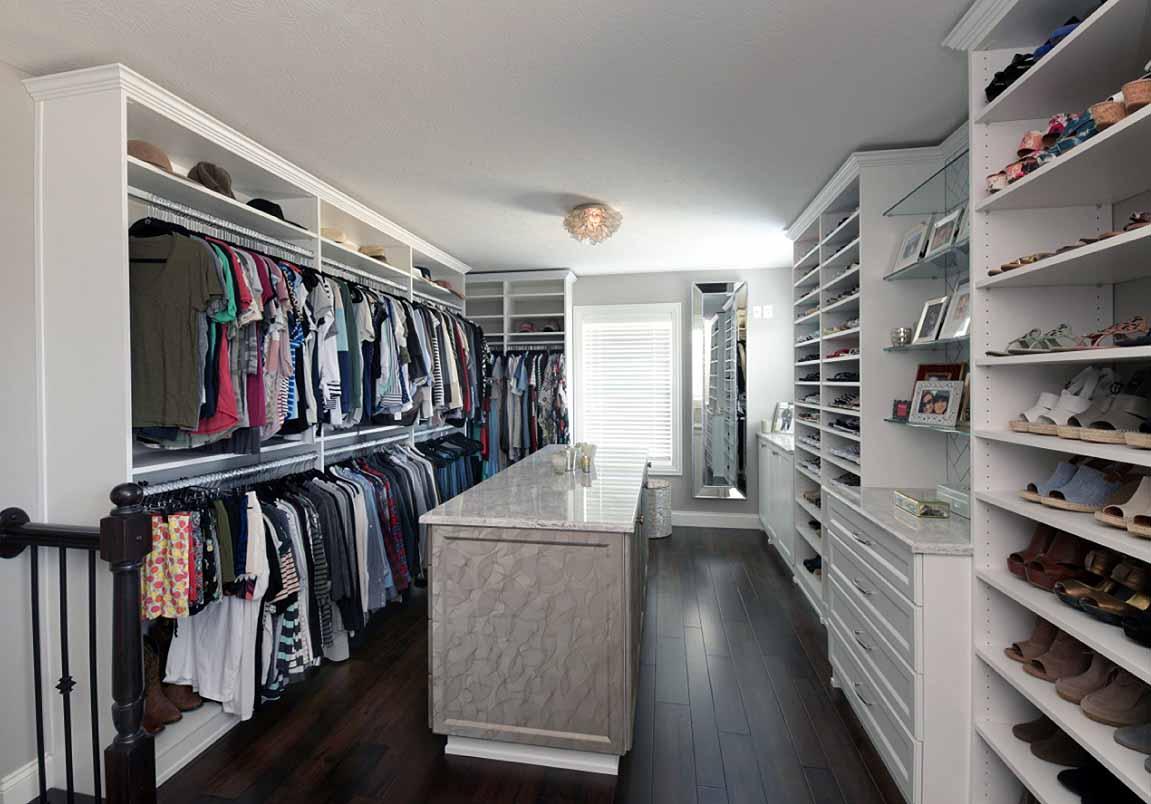 Photo By Buckeye Custom Cabinets & Closets
Kathy Morgan, co-owner of Buckeye Custom Cabinets & Closets and president of Organized Home Remodeling/Functional Living Design Group in Columbus, Ohio, has been expanding and growing her business over the past several years to showcase a whole-house approach and the capabilities that her companies have to offer.
Morgan, an industry veteran, and former head designer for California Closets started her first company Space Transitions in 2007. The remodeling and organization firm had a large shop and showroom featuring designs from basements to kitchens and closets. But they were leasing the building and the owners decided they wanted to use the space for other purposes.
"We were on a month-to-month lease at that point, so they kicked us out," she said. The company moved to its current location five years ago, with 2,000 square feet of showroom and offices, and another 4,000 square feet of shop.
Morgan says the company's lease is up in about a year and a half and they are looking at a larger space to house one big showroom "where people can come in and really see different products for every area of the home. Most companies are either closets, laundry rooms, pantries, that type of thing, and then you have kitchen and bath showrooms. We are both." Morgan and her business partner Jeff Reasinger, a licensed general contractor, merged their companies several years ago, which allows them to "do anything from whole house remodels to a pantry."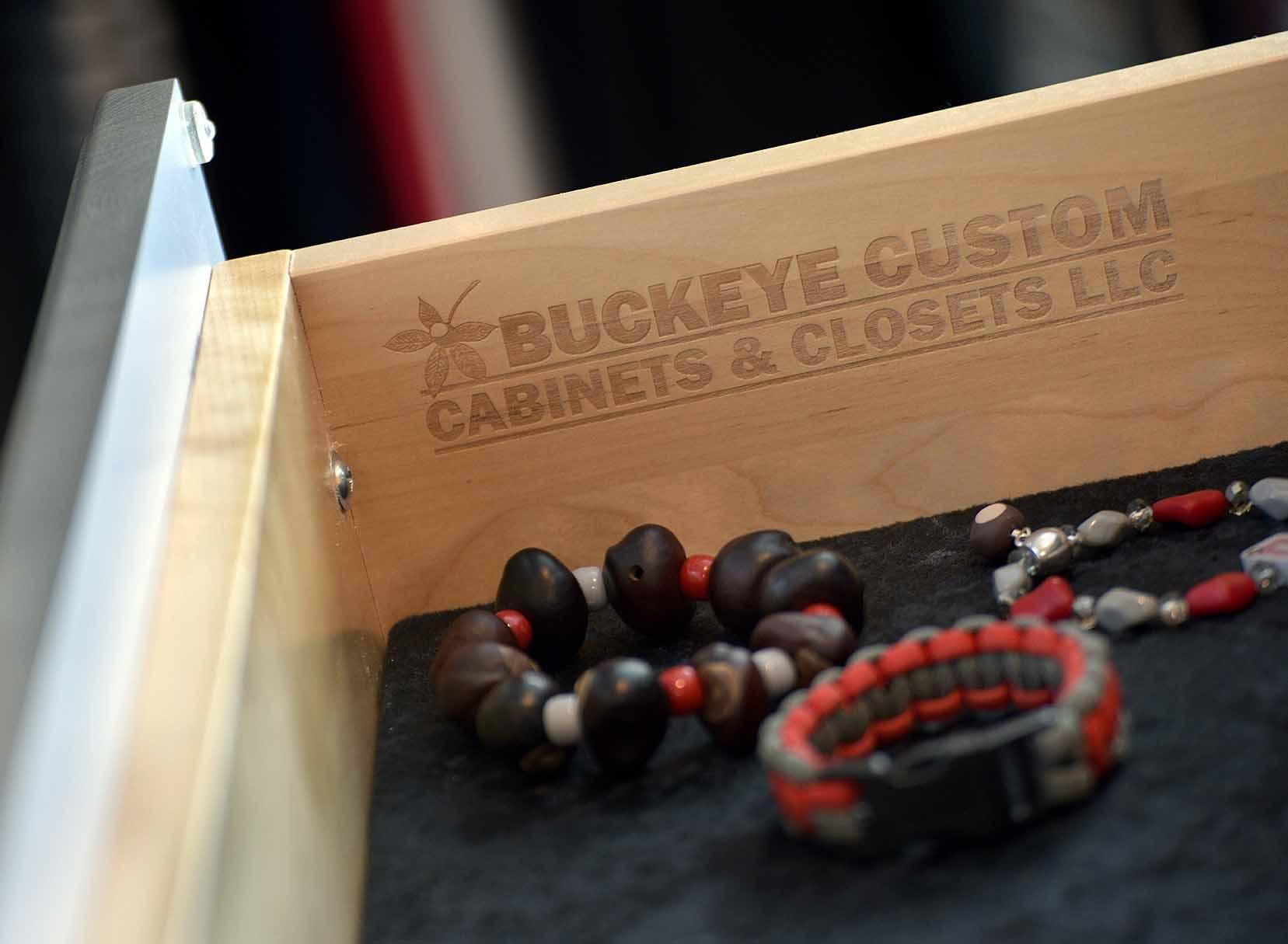 Building opportunities
The two opened Organized Home Remodeling, a design-build licensed remodeling company, in 2011.
The decision was then made to break out the cabinet shop and use it for marketing purposes to get more calls and increase sales for the custom cabinetry side. 
"People who want to do a master closet but are thinking of doing a bathroom remodel will say 'We'll call them for our closet and then we'll find a contractor.' Well, people would call and they would then find out that we were also a contractor, so they'd hire us for the whole job. We were doing the work anyway; it was just a matter of letting people know."
That process has been successful for the company for the past several years but now Morgan is looking at making some new transitions. The showroom has always been an important part of the company, as a visual display of its capabilities. Now, the plan is to lease a new space and build out an even larger showroom that focuses on function. 
"Over the years when [we've asked customers], 'What do you hate about your kitchen?' or, 'What are your goals?' the most common thing people say is, 'I just want it to function better. I just can't function in my house,'" Morgan said. "The word function was coming up over and over and over and over again."
Morgan and Reasinger took that message to heart. When they decided to lease space for the new showroom they determined it would be large enough to showcase their full range of offerings, from the design-build remodeling company (Organized Home Remodeling) as well as the cabinetry and organization businesses (Buckeye Custom Cabinets & Closets). "That's his love – remodeling. My love is cabinetry and organization," she said.
The new showroom they're opening, Functional Living Design Group, will accomplish that goal. It will feature closets, offices, laundry, pantry, mudroom, four kitchens, a bar, and a huge walk-in bathroom, but the core purpose and the theme of every single display in this showroom will be function and organization, including in the kitchen.
Functional design styles
When it comes to design styles, Morgan describes hers as functional. 
"Most of the time when I hear style, I think of traditional or transitional, or that type of thing. My style, honestly, is functional," she said.
"One of the things that Jeff and I have put in our literature is when you have an area of your home designed, the gift is on the inside of the cabinet – the gift is always on the inside. Whatever's on the outside is just the gift wrap."
Their preferred cabinet style is frameless because it allows for more function and organization inside the cabinet.
Among the products used in the cabinetry designs are Rev-A-Shelf pullouts and Hafele accessories. 
"Those are all part of everything," she said. "We don't do base kitchen cabinets where you have a kitchen cabinet and a little shelf in the back. We do base kitchen cabinets that are rollouts or drawers. My famous saying is, 'If it's below the knee, it has to come to me' because I don't like getting on my hands and knees and digging in a cupboard."
For more information, visit buckeyecustomcabinets.com.
 
Have something to say? Share your thoughts with us in the comments below.