California Closets of North Carolina and Virginia launch new charity initiatives
August 8, 2023 | 10:12 am CDT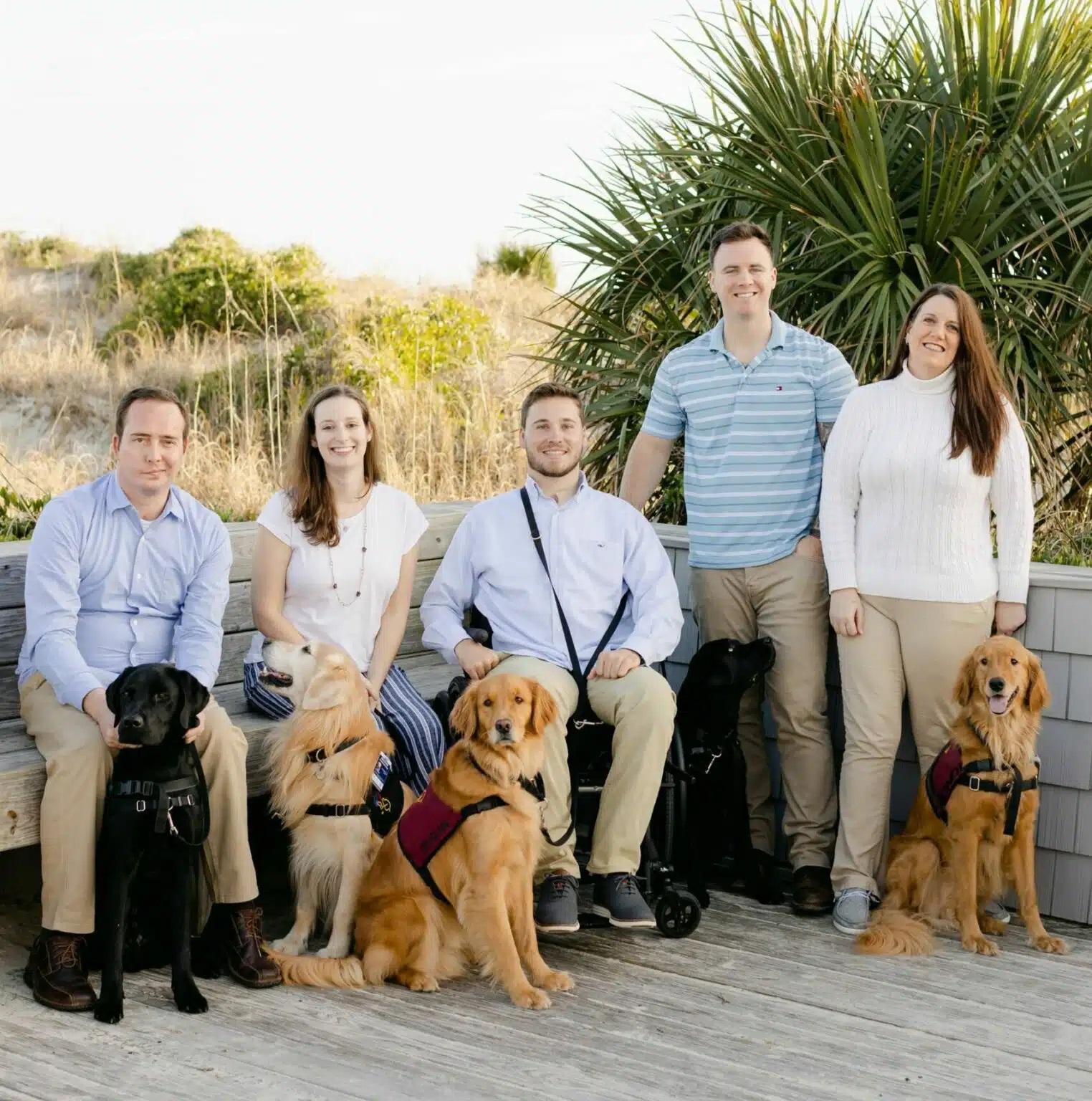 Photo By Our Goal: Transform Lives paws4people
RALEIGH, N.C — California Closets has launched three new charity initiatives throughout North Carolina and Virginia. The initiatives include supporting families and children through donating organization solutions to two Ronald McDonald houses and sponsoring two fundraising efforts that aid paws4people. Each initiative benefits and serves the areas where California Closets has local Design Centers.
California Closets donated organizational solutions for heavily utilized rooms at the Ronald McDonald Houses serving the North Carolina Triangle area and Richmond, Virginia. The houses received the full California Closets experience, including meeting with a designer, reviewing CAD drawings, selecting brand new materials custom-built for the spaces, and professional installation. These improved organizational solutions and additional storage spaces created more welcoming and open spaces that felt more like a home and enabled the Ronald McDonald Houses to serve families better.
"We are always focused on what we can do to help others in every community we serve," says Graziella Marengi, Co-franchise owner of five California Closets locations in North Carolina and Virginia. "These communities have played a major role in our achievements, so giving back is always our priority. We want to share our success and help create a strong sense of unity that fosters caring, supportive communities." To support the Ronald McDonald House, visit https://rmhc.org/donate.
In addition to the space transformation, California Closets participated in Derby for Dogs, a Wilmington, North Carolina-based charity event supporting paws4people, a foundation committed to educating and empowering people to utilize Assistance Dogs to transform their lives. California Closets served as a Puppy Winner's Circle sponsor and supported Leia, a puppy who participated in the race.
In September, California Closets will be the "Key to the Closet" sponsor for Wine Women & Shoes, one of the largest charity events in Wilmington, which supports paws4people. The event will feature a "Key to the Doghouse," in which guests can purchase "keys" to unlock the event's main prize of the evening. The event will take place in Wilmington on Sept. 21, 2023. Those interested in supporting Wine, Women & Shoes can visit https://www.winewomenandshoes.com/event/p4p/.
"Organizations like paws4people help us support individuals who are facing unique challenges by providing the resources that create a better environment where everyone can thrive," said Marengi. "Through events like Derby for Dogs and Wine Women & Shoes, we are helping to provide our communities with the support animals they need. We hope that our support raises awareness and drives even more participation." Those interested in supporting paws4people can visit https://www.paws4people.org.
California Closets is proud to support these initiatives throughout North Carolina and Virginia and encourages all who can to join them in supporting these important local community causes.
 
Have something to say? Share your thoughts with us in the comments below.