Architecturally inspired custom bookshelf
November 12, 2019 | 2:47 pm CST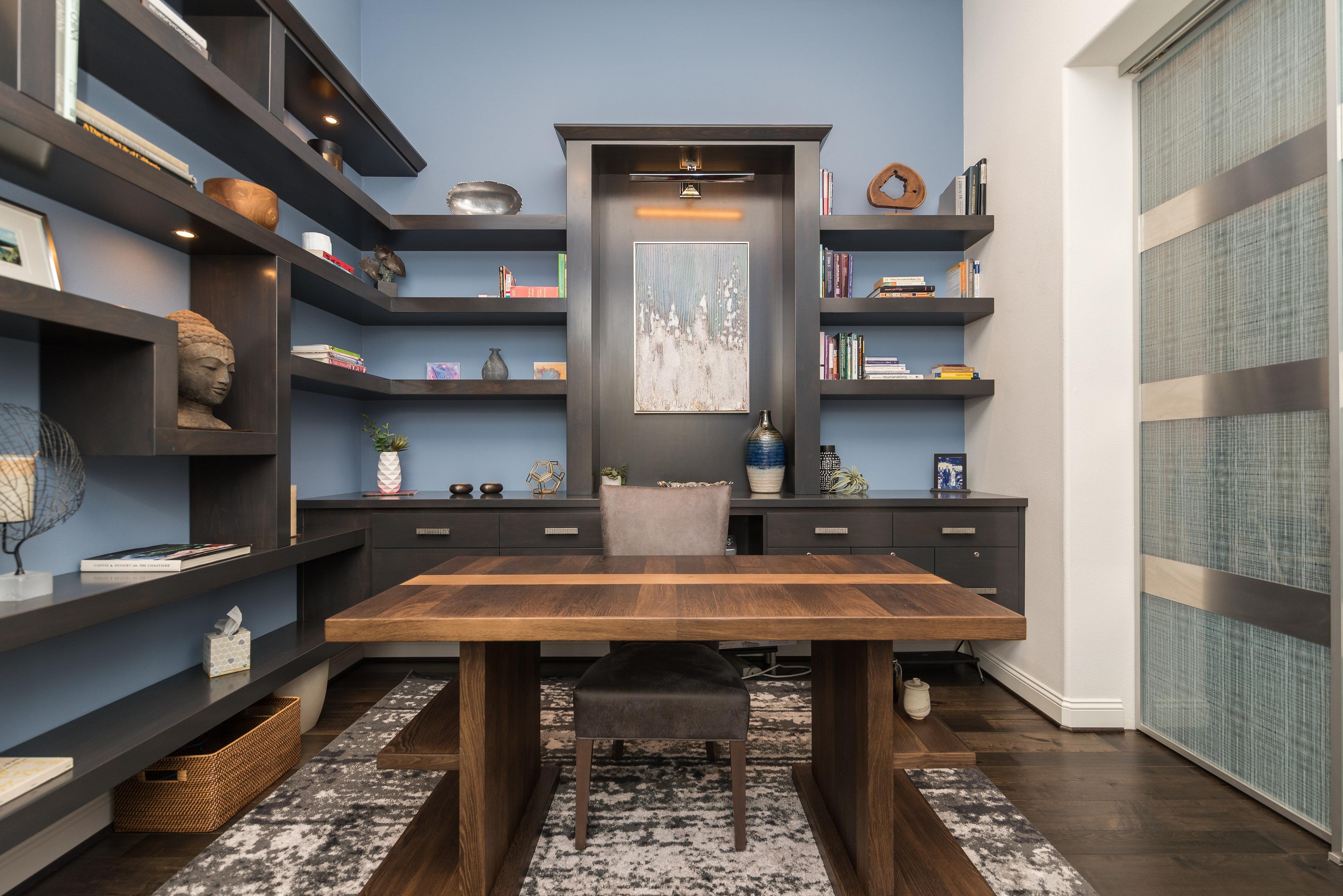 Photo By Ariana Lovato, Honeycomb Home Design
Ariana Lovato, Honeycomb Home Design, won the 2019 Top Shelf Design Awards Home Office under 150 square feet category for the project "Builder Basic Home Office Upgrade."
Here is how Lovato described the project:
Project description 
Lovato said the she was asked to design a home office for a local psychologist who wanted something architecturally inspired. She created a custom bookshelf and home office cabinet system that held her printer, file cabinets etc. 
Project construction details 
The room was bare with white walls when before the remodeling started. To make sure the whole bookcase was floating off the floor, it took a lot of planning and careful consideration, she notes. "We also integrated puck lights to showcase our client's collected items and books." 
Materials used 
Alder Wood, custom stain finish 
Equipment and/or software used 
CAD planning 
Have something to say? Share your thoughts with us in the comments below.