Before and After Closet Remodel with Mahogany
August 28, 2015 | 11:48 am CDT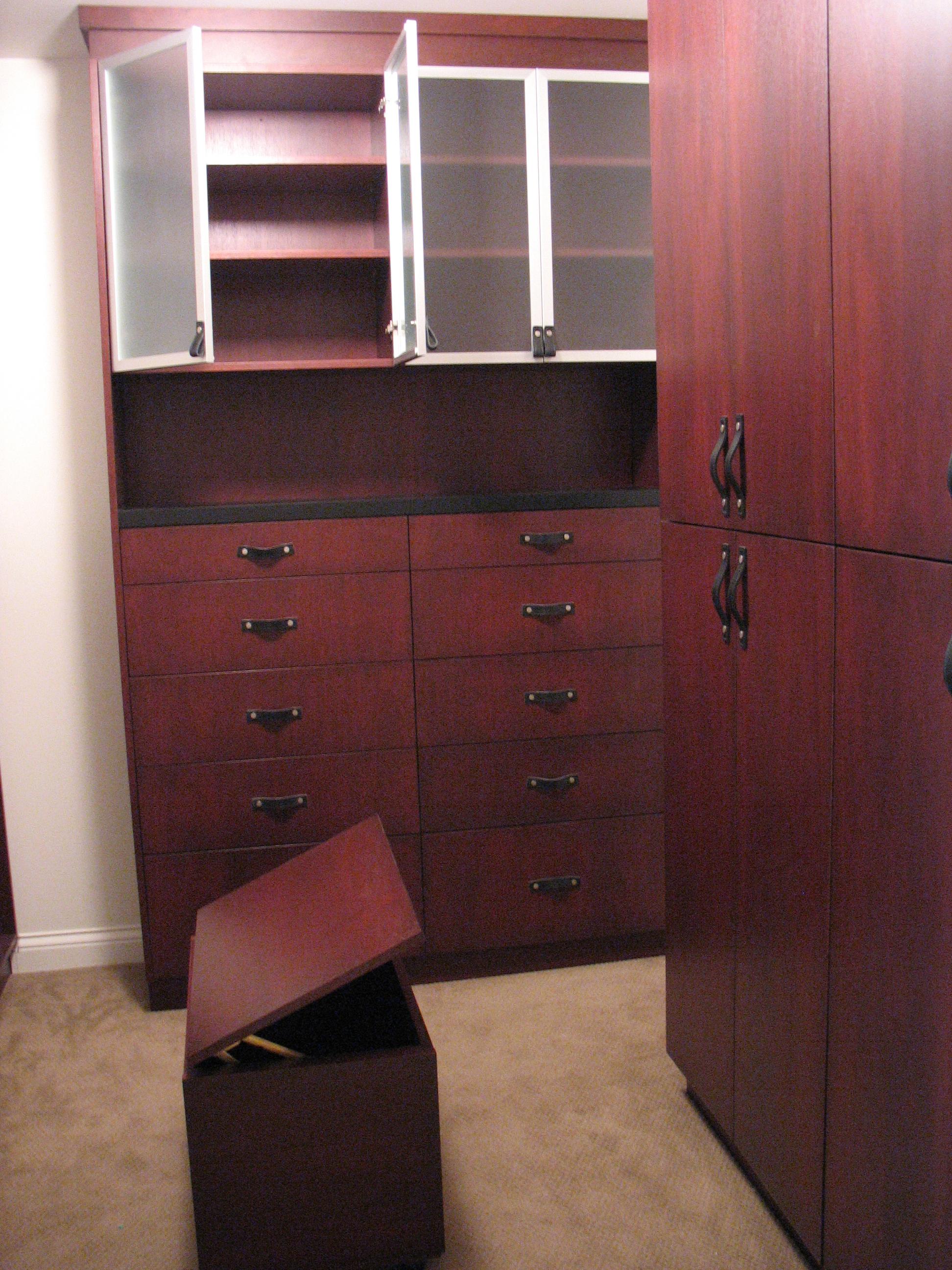 Photo By Denise Butchko
One of the most fun projects I've ever worked on involved tearing out melamine and putting in mahogany.
It was an average size walk-in closet that had a standard melamine closet system. But because there was a jog in the wall and the door opened in to the closet, the space utilization was far from maximized.
It also happened to be purchased by a bachelor who really wanted to make it into a "groovin' scene," so out came the old and in came the new.
Before picture of the walk-in closet with white melamine.
If you look at the back wall of the space, you'll see that I changed the drawer depths to make that wall jog, effectively, go away.
We removed the door (I happen to love doing that with great walk in closet space) so we could fully utilize the side wall for shelving with doors.
We also included a bench on wheels so you could sit in the closet as well as move the bench to access things beyond reach.
I think the pictures tell the story. And if they don't, take a look at this short video, which really walks you through the process and the end result.
Have something to say? Share your thoughts with us in the comments below.