Web-Cab to demo manufacturing software at Closets Expo
April 4, 2023 | 2:06 pm CDT
WEST PALM BEACH, Fla. – Web-Cab, a developer of modular software solutions used by cabinet and furniture manufacturers, will exhibit at the Closets Expo and Wood Pro Expo Florida, April 13-14 at the Palm Beach County Convention Center.
Web-Cab representatives will conduct demonstrations of the company's Planning Assistant and Production Assistant software modules throughout each day of the show. 

Planning Assistant allows cabinet, closet, furniture, and other wood product manufacturers to schedule and synchronize all of their tasks. With Planning Assistant, users can manage their and factory activities including keeping all team members informed about timelines and workloads.
Key features of Planning Assistant include: 

Keep tabs on shop capacity 
  -- All projects are visible in one common and simple view. 
  -- Create workflows according to the complexity of projects. 
  -- Recognize when stations are over or under capacity. 

Stay on top of deadlines 
  -- Set the delivery or installation dates of a project to ensure that all required steps are completed on time. 
  -- If a project is delayed at any of the stations the user can easily reschedule some or all of the subsequent activities.
Team collaboration 
  -- Map projects from sales to installation for the manufacturing steps that matter most. 
  -- Inform internal and external partners of deadlines and share important documents. 

Learn more about Plannning Assistant.
Production Assistant is a manufacturing execution system (MES) that allows a user to track, document and control operations based on their manufacturing model. The software allows users to connect, optimize, track, synchronize and control production activities.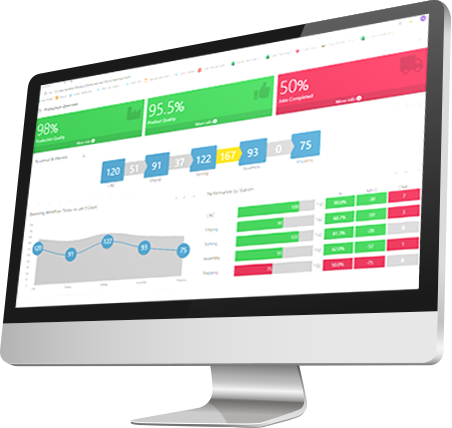 Key features of Production Assistant include: 

Labelling and reporting 
  -- Replace or complement a labelling system. 
  -- Generate and print products and accessory labels. 
  -- Implement an RFID label system.
Time keeping and planning 
  -- Factory punch clock tracks time per user, station, and task. 
  -- Calculate costs and profitability.
Data sync 
  -- Sync with an ERP and accounting system. 
  -- Sync with a CNC controller. 
  -- Centralize and eliminate physical documents.
Dashboard 
  -- Control and view entire production. 
  -- Follow project progress in real-time. 
  -- Measure performance of each workstation.
Delivery and scan 
  -- Track every component in real-time. 
  -- Update part and product status at each station. 
  -- Get detailed information on scan. 

Learn more about Production Assistant.
See Web-Cab demonstrations at booth 120. Learn more at web-cab.com. 
About the 2023 Closets Conference & Expo and Wood Pro Expo Florida  
The annual Closets Conference & Expo is the only national event for all closet and home storage professionals. It is co-located with Wood Pro Expo Florida (WPE), a regional marketplace for woodworking professionals. The events are organized by Closets & Organized Storage and FDMC magazines respectively. Each is a distinct media brand of Woodworking Network. The twin-bill event is scheduled for April 12-14, 2023, at the Palm Beach County Convention Center in West Palm Beach, Fla.
The Closets Expo and WPE each kick off with a separate full-day conference on April 12, followed by the two-day expo, April 13-14, featuring woodworking machinery, supplies, and components. Additional educational programming is offered on both days of the expo. Tours of local manufacturing plants and the popular Top Shelf Design Awards networking reception are also key features of the event.  

For information about exhibiting and sponsorship opportunities, contact Laurel Didier, publisher of Closets & Home Storage. For all other inquiries, contact Kim Lebel, show manager. 
More upcoming Woodworking Network events  
Executive Briefing Conference, Sept. 26-28, 2023, The Broadmoor, Colorado Springs, Colo.  

Wood Pro Expo Lancaster, Oct. 12-13, 2023, Spooky Nook Sports / Warehouse at the Nook, Manheim, Pa.  

Wood Machinery & Supply Conference & Expo (WMS), Nov. 2-4, 2023, International Centre, Mississauga, Ontario.  

Salon Industriel du Bois Ouvré (SIBO), Oct. 24-26, 2024, Centrexpo Cogeco, Drummondville, Quebec.
Have something to say? Share your thoughts with us in the comments below.