Closets Expo preview videos: Titus' connectors facilitate seamless assembly
March 20, 2023 | 12:26 pm CDT
WEST PALM BEACH, Fla. – Titus Group will showcase two new products for fast and reliable assembly of cabinets, closet systems and other wood products at the Closets Expo, April 13-24 at the Palm Beach County Convention Center.

The Quickfit TL5 Full Metal Jacket dowel combines strength and high-performance in variety of substrates, including MDF, particleboard, and solid wood.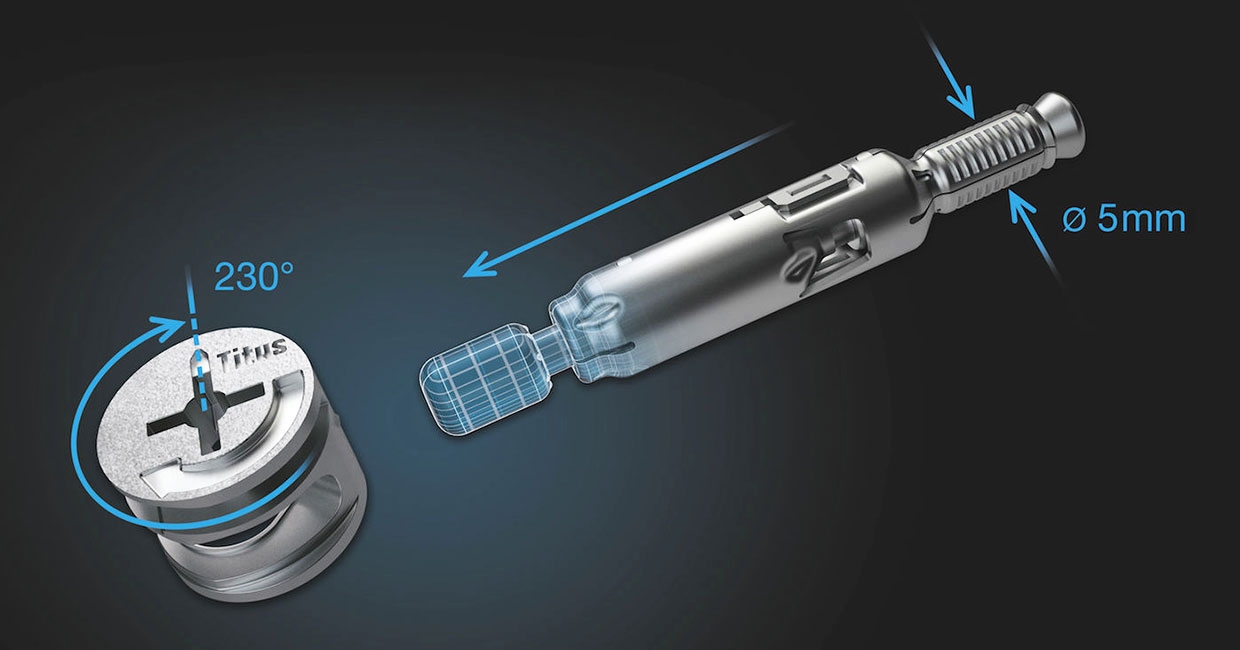 Titus says Quickfit's high drilling tolerances provide optimal performance and perfect joints, even with inaccurate drillings. The expanding steel sleeve creates high resistance to torsion and dowel pull-out, which ensures a rigid cabinet construction that does not loosen over time.

Titus adds that the Quickfit TL5 FMJ connectors can shorten the time needed to assemble a cabinet by 50% due to its fewer parts and intuitive assembly procedure that significantly reduces the risk of quality problems and claims.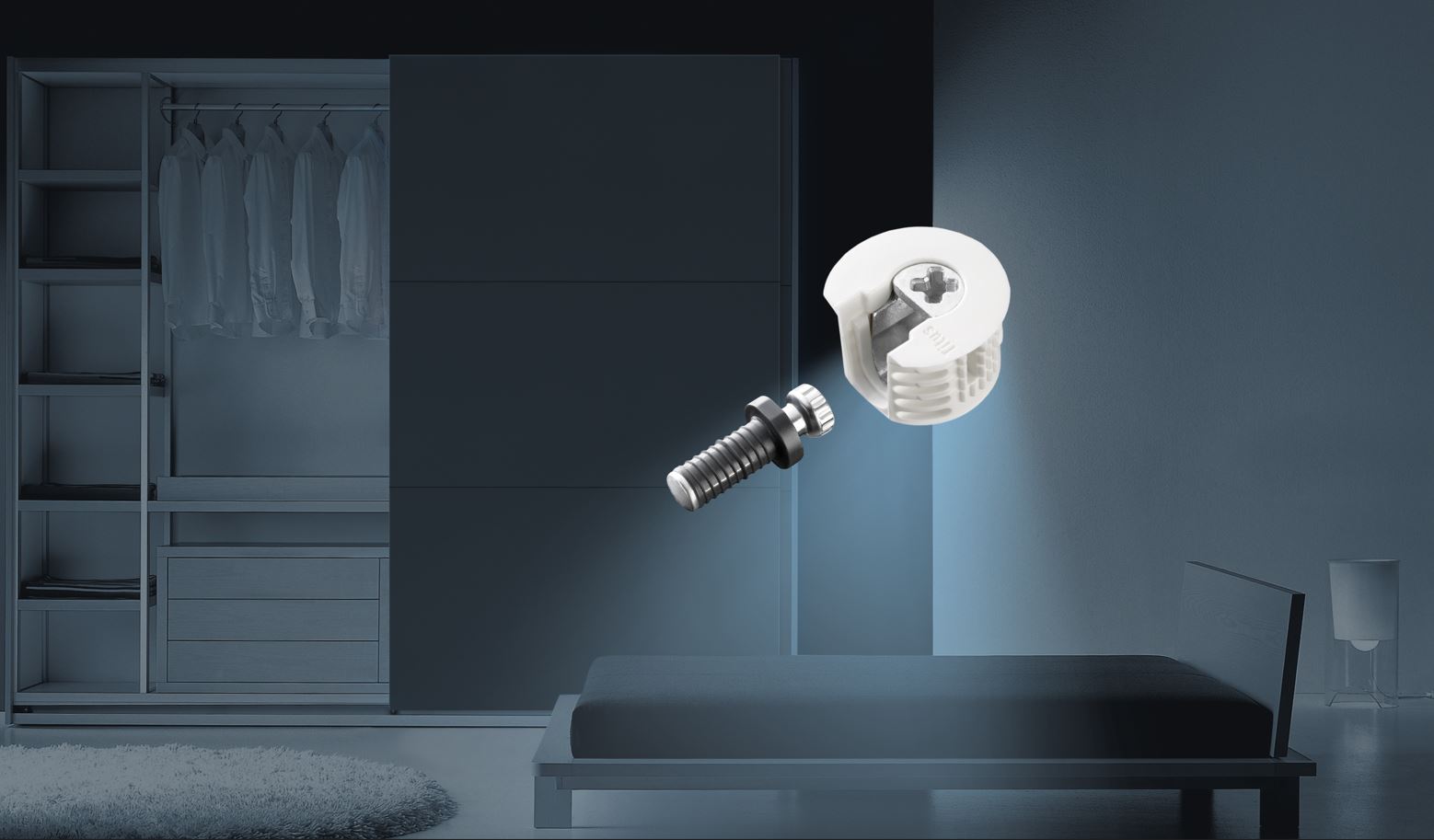 Titus claims using its System 6 Flush cam in combination with the Quickfit TL5 FMJ dowel is the fastest and easiest way to home install walk-in closets, garage storage systems and other shelving units that can be easily removed and reinstalled in any location.

The System 6 Flush connector features a flat head that forms an even surface when inserted into the board, providing an efficient way to package cabinet systems. This connector ensures easy transportation while minimizing the possibility of damage. A wide range of standard self-adhesive cover caps are available in a variety of colors and patterns to create a seamless finish. 
Titus will also display hinges, drawer systems and more at booth 508. 
Learn more at titusplus.com.
About the 2023 Closets Conference & Expo and Wood Pro Expo Florida
The annual Closets Conference & Expo is the only national event for all closet and home storage professionals. It is co-located with Wood Pro Expo Florida (WPE), a regional marketplace for woodworking professionals. The events are organized by Closets & Organized Storage and FDMC magazines respectively. Each is a distinct media brand of Woodworking Network. The twin-bill event is scheduled for April 12-14, 2023, at the Palm Beach County Convention Center in West Palm Beach, Fla.
The Closets Expo and WPE each kick off with a separate full-day conference on April 12, followed by the two-day expo, April 13-14, featuring woodworking machinery, supplies, and components. Additional educational programming is offered on both days of the expo. Tours of local manufacturing plants and the popular Top Shelf Design Awards networking reception are also key features of the event.

For information about exhibiting and sponsorship opportunities, contact Laurel Didier, publisher of Closets & Home Storage. For all other inquiries, contact Kim Lebel, show manager. 
More upcoming Woodworking Network events
Executive Briefing Conference, Sept. 26-28, 2023, The Broadmoor, Colorado Springs, Colo.

Wood Pro Expo Lancaster, Oct. 12-13, 2023, Spooky Nook Sports / Warehouse at the Nook, Manheim, Pa.

Wood Machinery & Supply Conference & Expo (WMS), Nov. 2-4, 2023, International Centre, Mississauga, Ontario.

Salon Industriel du Bois Ouvré (SIBO), Oct. 24-26, 2024, Centrexpo Cogeco, Drummondville, Quebec.
Have something to say? Share your thoughts with us in the comments below.