Lockdowel offers closets demo kits
March 22, 2018 | 11:29 am CDT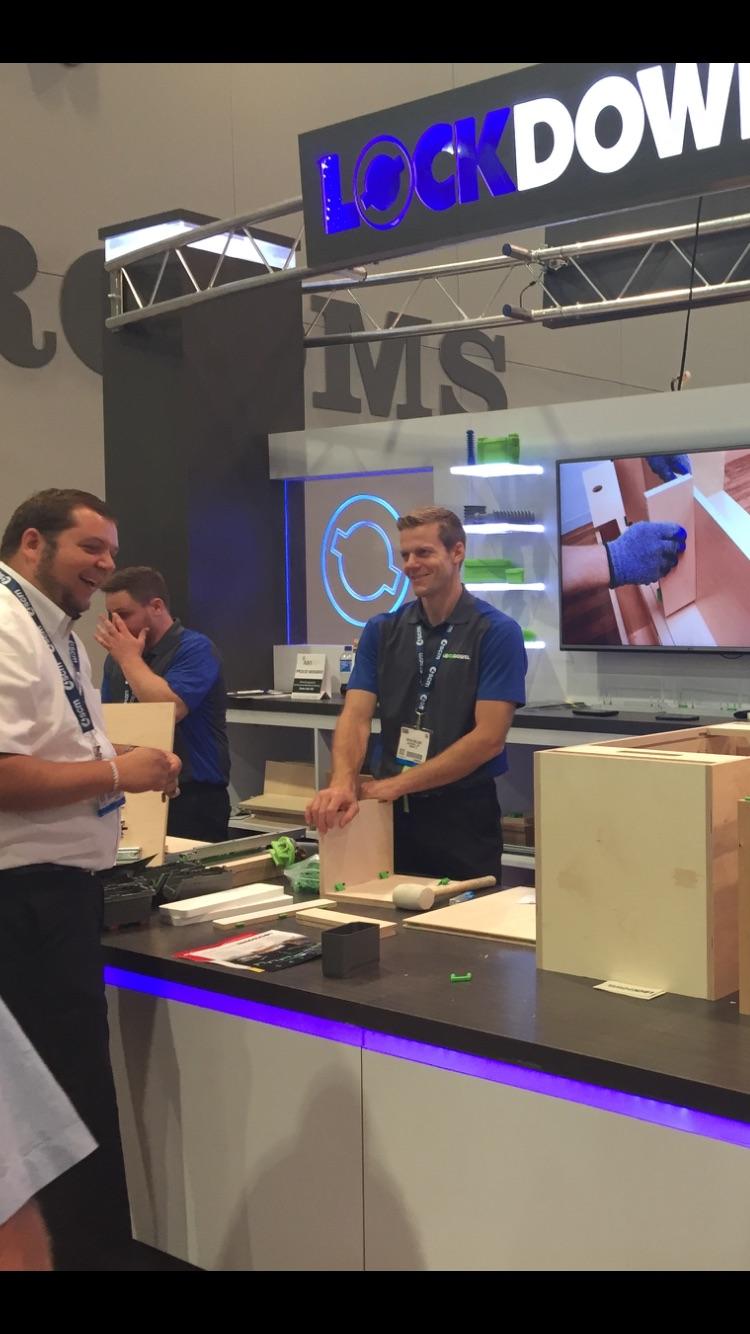 PASADENA --  Lockdowel glue-less, screw-less, snap-in fastening is offering their all-new shelf tighteners free, and complete demo kits for closet professionals for $125 – half off – when visiting their booth #603 during the Cabinet & Closet Expo in Pasadena March 27-29.  Installed, the just-unveiled shelf tightener is completely invisible and enables shelves to fit tightly. It can be removed quickly to adjust as needed.    
The Lockdowel Evaluation Kit for Closets includes:  one ready-to-assemble upper cabinet, a Lockdowel T-Slot router bit, 100 barbed channel locks - enough to build seven units,  and 12 shelf tighteners.                                                                       
Also included in the package is one hour of engineering consulting and implementation support plus complete design conversion of one construction product to Lockdowel fastening and instructional how-to videos and documentation.
"These kits take all the guesswork out of converting to Lockdowel fastening," Lockdowel President Bryan Koelling says. "Our customers tell us that Lockdowel's strong, snap-in fastening allows cabinets and furniture to assemble many times faster than their previous fastening methods, such as using screws and staples. Now we can show companies unfamiliar with our assembly method how easy it is to achieve these same results."
Click
HERE
for a complete exhibitor list for the Cabinets & Closets Conference & Expo.
Have something to say? Share your thoughts with us in the comments below.