Lisa Adams shows her Million Dollar Closets at Cabinets & Closets 2016
March 22, 2016 | 6:33 pm CDT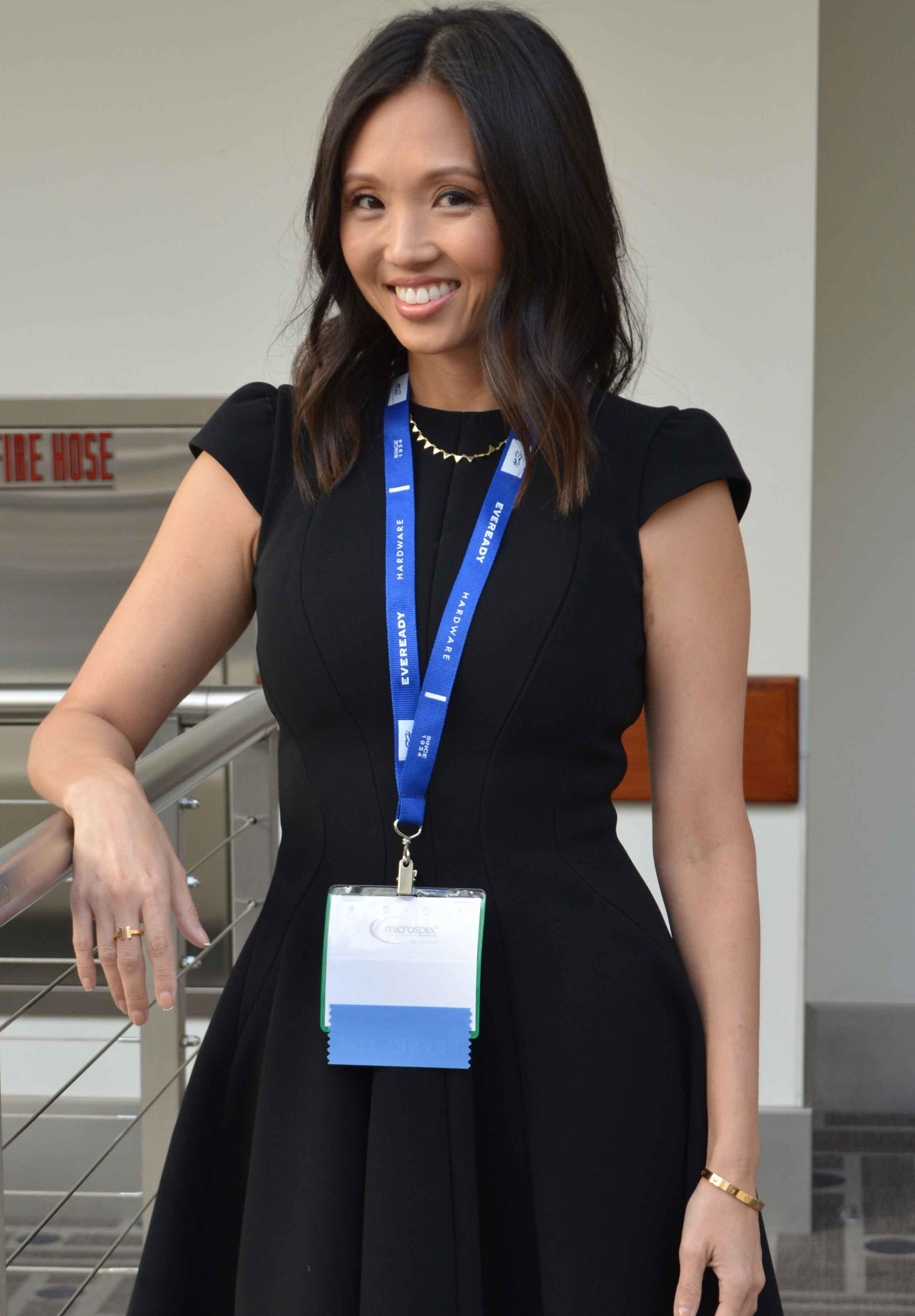 PASADENA, Calif. - Closets celebrity Lisa Adams, of LA Closet Design whose star-studded clientele includes Eddie Murphy and Chloe Kardashian, opened the 2016 Cabinets & Closets Expo with a dynamic presentation on million dollar closets.
The packed room of keynote attendees was treated to a few out takes from Adams' popular HGTV series "Million Dollar Closets" and they were reminded that there is an art to dealing with ultra high-end clients and that small details can add so much value to the overall closet project. The presentation also stressed the importance of identifying trends before they hit the marketplace and become overdone as well as the importance of marketing. "You can do great work, but if no one knows about it, it's like a drop of sand on the beach."
After the presentation, Adams walked the show floor taking in the new products and machinery on display and taking photos photos with a number of exhibitors.
Born and raised in Honolulu, Hawaii, Adams left for the mainland at age 17 where she earned her BA in Chemistry from the University of California, Berkeley and then an MBA from Malibu's Pepperdine University. Though a science major, Lisa knew she possessed an unusual blend of left and right-brain traits.
As a dedicated follower of fashion, style and décor, she decided that design, with its combination of creative inspiration and disciplined details would be an ideal fit for her personal and professional passions.

Observing the public's newfound obsession with functional spaces such as kitchens and baths, she began to notice that there was yet one more under-utilized and misunderstood room to be explored – the closet. Coat closets, master wardrobes, laundry rooms, kids closets – they were all functionally and aesthetically in the dark ages. Lisa decided it was time to reinvent the closet into spaces that were highly functional, uber-organized and utterly beautiful.

LA Closet Design launched in 2007 with the intention of revolutionizing the concept of closets. Since then, a roster of celebrities, designers, architects and homeowners of all stripes have engaged Lisa's services to create customized, often high tech and environmentally friendly wardrobe spaces that add real value to the home, improve a homeowners living experience and add style and flair to what is one of the most important spaces in a house.
 
Have something to say? Share your thoughts with us in the comments below.