Closets Conference/Wood Pro Expo Florida return to West Palm Beach
January 5, 2023 | 9:08 am CST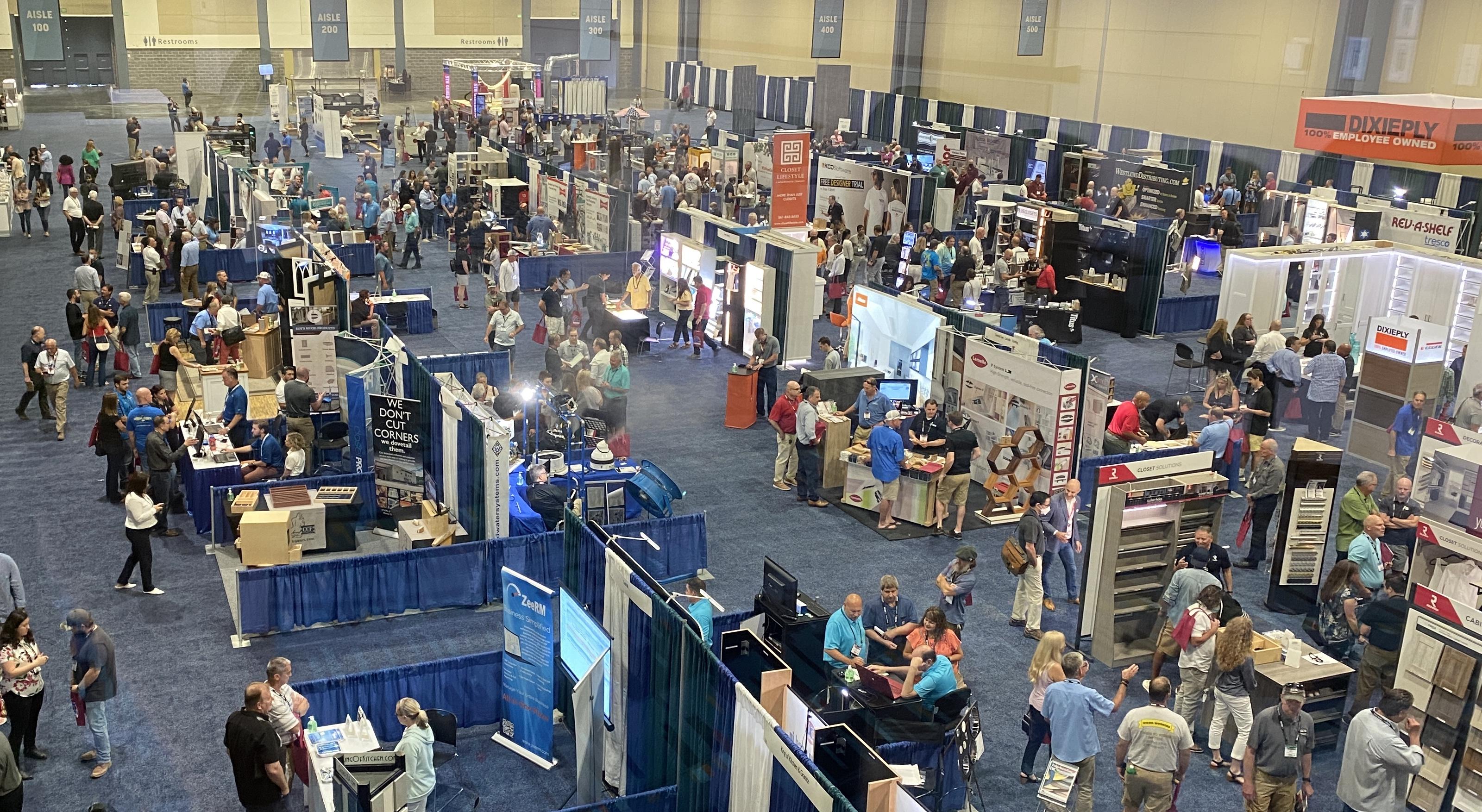 WEST PALM BEACH -- The Closets Conference & Expo and Wood Pro Expo Florida are returning to the Palm Beach County Convention Center in West Palm Beach April 12-14. The co-located events were held in West Palm Beach in 2021, making them the first major industry events after the COVID pandemic began.

"Palm Beach has always been a great location for Closets and Wood Pro Expo," said Laurel Didier, sales manager for the events. "In 2021, we had more than a thousand visitors to the show. Florida has a lot of construction and remodeling going on due to its great weather, low taxes, and, unfortunately, hurricanes."

Didier said the events have a national draw as well. "We generate a North American audience for the Closets Expo as it is the only annual tradeshow for all closet and home organization professionals. The attendees love the qualified and knowledgeable speakers we bring in and the diverse group of exhibitors. On the Wood Pro side, the audience is a bit more regional, but some still travel more than 300 miles to attend," she said.

A full day of educational sessions and plant tours on April 12 precede the trade show portion of CCE/WPE Florida on April 13-14. The sessions consist of two tracks, one devoted to the closets industry and the other aimed at professional woodworking. Attendees will tour Closet Lifestyle in nearby Riviera Beach, which has a large manufacturing plant and a 3,000-square-foot showroom. A second tour will be announced soon.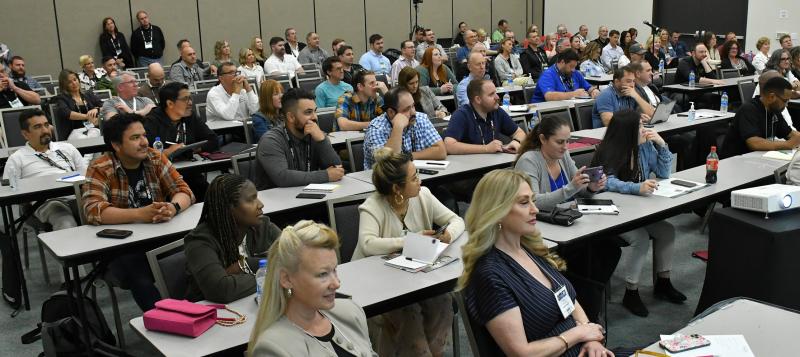 Educational programming continues on the Expo days of the event, including keynotes to kick off days 2 and 3.

"We will have high-level designer roundtables on the show floor and installer clinics as well," said Didier. "Every day, there will be supplier-hosted product specialists speaking at the Woodworking Network Live booth. Attendees can follow everything happening at the event or connect with vendors before the show on the official Whova show app, which will also give attendees the opportunity to win prizes.

The highlight of Day 2 is the Top Shelf Design Awards reception at 5:30 p.m. The awards are given annually to honor designers for their creative closet and home organizational designs.

"The reception brings everyone together for a night of celebration, friendship, and networking between attendees and vendors," said Didier. "We usually have about 250 to 300 guests. It's a must-attend event." The Top Shelf Awards are sponsored by CCF Industries.

CCE/WPE Florida is owned and operated by Woodworking Network. The Association of Closets & Storage Professionals and the Cabinet Makers Association are partners with Woodworking Network for educational programming.

Three Keynote Presentations
The renowned economist, Dr. Chris Kuehl, kicks off the CCE/WPE Florida at 9 a.m. on April 12 with a keynote in which he will provide an economic outlook for the general economy and for the industry. Kuehl, Managing Director of Armada Corporate Intelligence, provides forecasts and strategic guidance for a wide variety of corporate clients around the world. He is the economist for several national and international organizations and is also the economic analyst for several state accounting societies. Prior to starting Armada in 1999, he was a professor of economics and finance for 15 years – teaching in the US, Hungary, Russia, Estonia, Singapore, and Taiwan. He holds advanced degrees in economics, Soviet studies, and East Asian studies.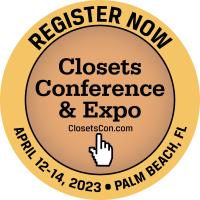 His experience and background in economics with an international perspective will provide attendees with a useful view of the current state of affairs in the economy, and global affairs, and what to expect. The witty economist has presented most recently at Woodworking Network's Executive Briefing Conference.
Tim Coleman leads off Day 2 of the event with a keynote titled, My Marketing Pyramid.

"There are so many ways to spend money on marketing and advertising; how can you decide where to spend it? " asks Coleman. He will share the tools that helped make his decisions easier -- simple tools that you can customize to your business.

Coleman founded a closet organization company in 1988 and ran his business for nearly 30 years. He sold his successful company in 2017 and was asked by that buyer to stay on to run the closet division, which he did for three years. In October 2020, Coleman took the helm at SCE Unlimited in the Chicagoland area, which is owned by Installed Building Products, a publicly traded $2.5 billion company. SCE offers both Wire & Solid Systems from melamine to veneered wood, Shower Doors & Mirrors, and Bathroom hardware.

To view the complete schedule of events and to register go to closetscon.com or woodproexpoflorida.com.
About the 2023 Closets Conference & Expo and Wood Pro Expo Florida
The annual Closets Conference & Expo is the only national event for all closet and home storage professionals. It is co-located with Wood Pro Expo Florida (WPE), a regional marketplace for woodworking professionals. The events are organized by Closets & Organized Storage and FDMC magazines respectively. Each is a distinct media brand of Woodworking Network. The twin-bill event is scheduled for April 12-14, 2023, at the Palm Beach County Convention Center in West Palm Beach, Fla.

The Closets Expo and WPE each kick off with a separate full-day conference on April 12, followed by the two-day expo, April 13-14, featuring woodworking machinery, supplies, and components. Additional educational programming is offered on both days of the expo. Tours of local manufacturing plants and the popular Top Shelf Design Awards networking reception are also key features of the event.

For information about exhibiting and sponsorship opportunities, contact Laurel Didier, publisher of Closets & Home Storage. For all other inquiries, contact Kim Lebel, show manager. 
More upcoming Woodworking Network events
Executive Briefing Conference, Sept. 26-28, 2023, The Broadmoor, Colorado Springs, Colo.

Wood Pro Expo Lancaster, Oct. 12-13, 2023, Spooky Nook Sports / Warehouse at the Nook, Manheim, Pa.

Wood Machinery & Supply Conference & Expo (WMS), Nov. 2-4, 2023, International Centre, Mississauga, Ontario.
Have something to say? Share your thoughts with us in the comments below.