No 'one closet fits all' for this high-end manufacturer
January 3, 2023 | 1:17 pm CST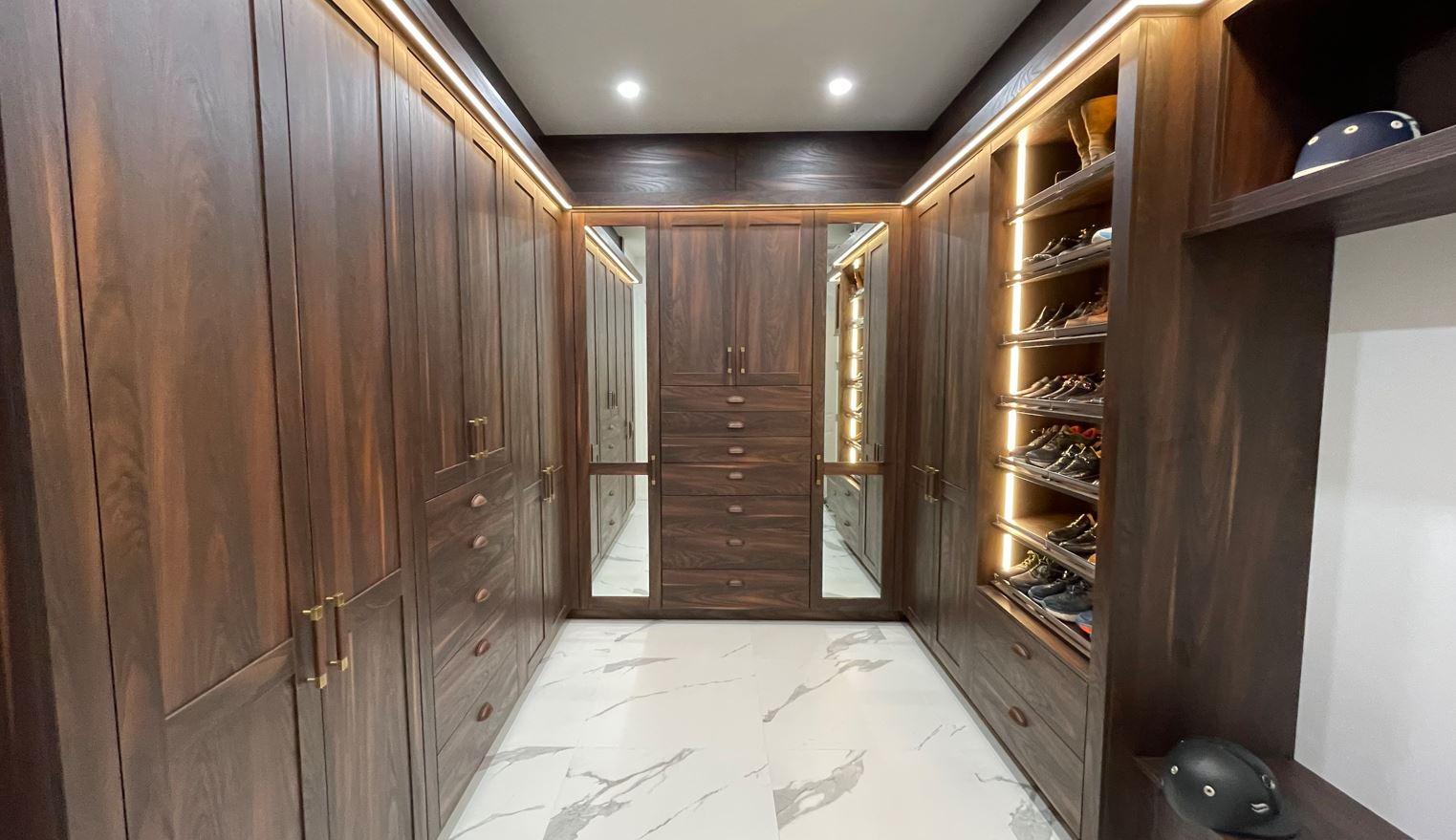 Editor's Note: Closet Lifestyle, a designer and manufacturer of luxury closet systems, will host a tour of its factory and showroom for attendees of the 2023 Closets and Wood Pro conferences on April 12 in West Palm Beach, Fla. 
RIVIERA, Fla. -- Closet Lifestyle is a shining example of how a high-end custom cabinetmaker branched out to service high-end custom closet clients as well.
Antonio Sanchez-Garcia, joined by his wife Ellen, founded Closet Lifestyle in 2017 as a spin off of Monte Cristo's of England. By the time Closet Lifestyle launched, Monte Cristos had amassed a 13-year track record of creating custom wood cabinetry and bespoke furniture for the luxury residential and commercial markets distinguished by its European craftsmanship and painstaking finishes. The companies' roots trace back to Sanchez-Garcia's 18 years in England's high-end cabinetry business, including 13 of them as owner of JAG Design of Wiltshire, England.

Sanchez-Garcia said he chose to establish Closet Lifestyle as a separate entity with its own 7,000-square-foot factory and adjoining 3,000-square-foot showroom to more efficiently cater to the closets market. The facility is just a few blocks away from Monte Cristo's plant.

"Because Monte Cristo of England's involves more hand-crafted manufacturing and spray finishing plus dealing with all of the hardwoods and color stains, it takes much longer to process a project," Sanchez-Garcia says. "What I wanted to do without getting a factory five times the size was to see if we could manufacture more product in a shorter span of time. I looked at the closet industry and saw that if I were to invest in a CNC machine and a big edgebander that we could actually produce a lot more in a shorter period of time. So that's what we did."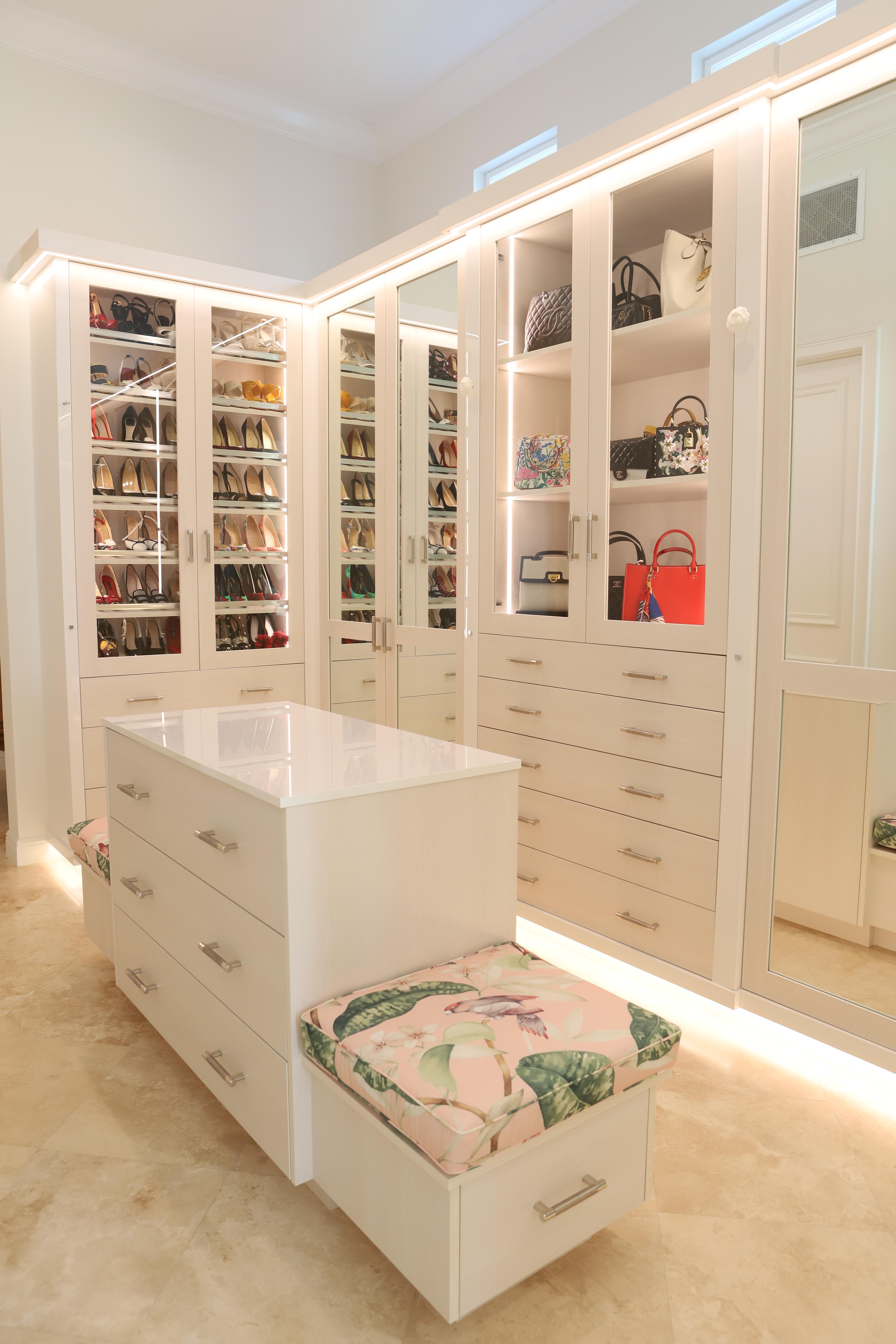 Closet Lifestyle's key investments in technology have included a Felder H10 CNC router; a Felder Tempora 800 edgebander and a Gorbel vacuum lift to place full sheets of material onto the router's table. The company uses Cabinet Vision, KCD Software and AutoCAD.

"Using advanced woodworking technology for Closet Lifestyle has really saved us so much time in the design and manufacturing aspects, as well as assembly and installation," Sanchez-Garcia says. "We're still carrying out a high-end product, but in a fraction of the time."

Miter folding is company's calling card
Whereas custom spray finishes are a hallmark of Monte Cristos, Closet Lifestyle's claim to fame is its seamless, miter-folded cabinetry made with StyleLite acrylic panels that have a moisture-resistant MDF core. To achieve this no-seam look, the company outfits its Felder CNC machining center with a V-grooving bit to cut through the backside of the StyleLite sheet. The v-grooving operation is so precise that the bit cuts through the substrate but stops short of going through the acrylic face, creating a flexible joint. Next the mitered joints are glued and folded to create the desired shape. Then they are subjected to a heating process that eliminates the seam.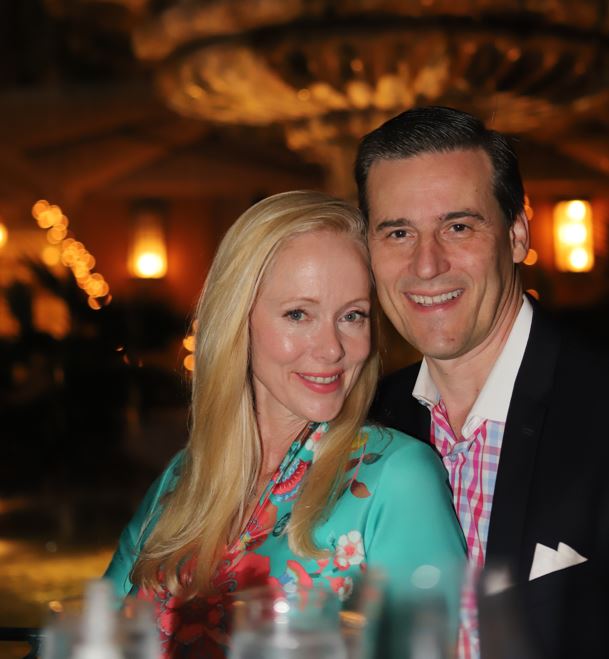 "There are actually very few companies that do that so it separates us from most of our competition," Sanchez-Garcia says. "We really have been perfecting this over three or four years now."

To provide customers with a wider range of products and price points, Closet Lifestyle also makes products using thermally fused laminate. When requested, Closet Lifestyle turns to Monte Christo for spray finished wood closets. It's a prime example of how the two companies are able to share their unique capabilities with each other. On the reverse side, Monte Cristo sources cut-to-size edgebanded parts from Closet Lifestyle.

"We are not a one-closet-fits-all manufacturer. Some of our clients really want the high-end spray finished closets, others don't," Sanchez-Garcia says. "When it comes to entertainment centers, we can do a high-end unit with an acrylic material that looks fantastic. But if the customer has a traditional home, we often make a spray-finished product. It's not uncommon for us to make a high-end master bedroom using StyleLite and then use melamine for other closets, a mudroom or other areas of the home."
"We get a lot of clients who walk in and say they have used or tried to use another closet company, but that they couldn't do this, that or something else," says Ellen Sanchez-Garcia. "We end up getting a lot of jobs that are truly custom and beyond the 32mm system. There is pretty much nothing that we can't do because Antonio has such an expertise from the original company with spray finishing and he's now brought CNC across to the closet side. It really sets us apart. We see that time and time again from client who had a frustrating experience. They may have liked the company but what they were asking for, the company just wasn't able to deliver because they either did not have the knowledge or the expertise or the right equipment, etc."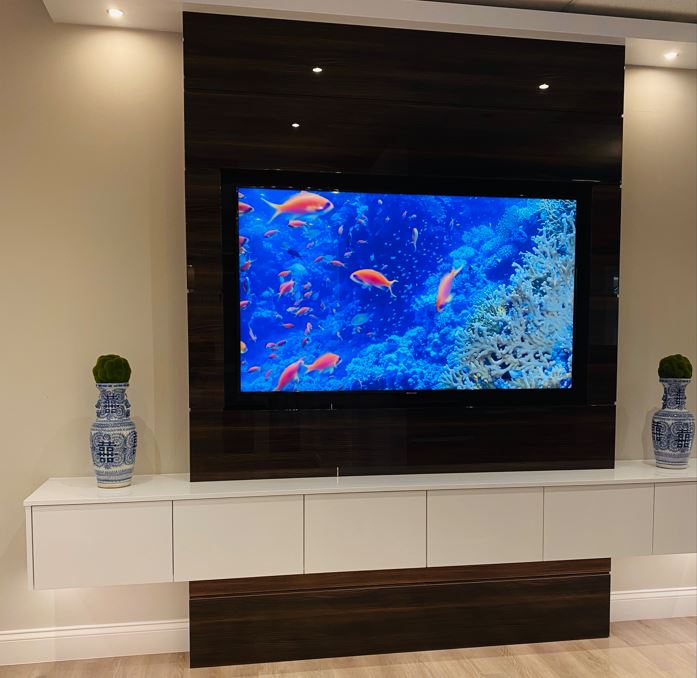 Closet Lifestyle's spacious showroom
Closet Lifestyle's showroom features 14 distinct vignettes including walk-in master closet, guest suite, kitchen, pantry, home office and garage. The showroom also houses a design center that includes color samples of materials, plus accessories such as hampers and safes.  

"Visiting the showroom, you will see that we are not the typical closet company," Antonio Sanchez-Garcia says. "Ours is like custom cabinetry or custom furniture. It's built the same way as a kitchen with a top, a back and sides. We even manufacture our own doors."

"We also take pride in our use of Hafele LED and RBD lighting and task lighting from Hardware Resources to create ambience," he continues. "When a client invests in something truly custom from us, they want to have the wow factor. That's the best way I can put it. If the customer isn't wowed by what we have done, then we haven't done our job right."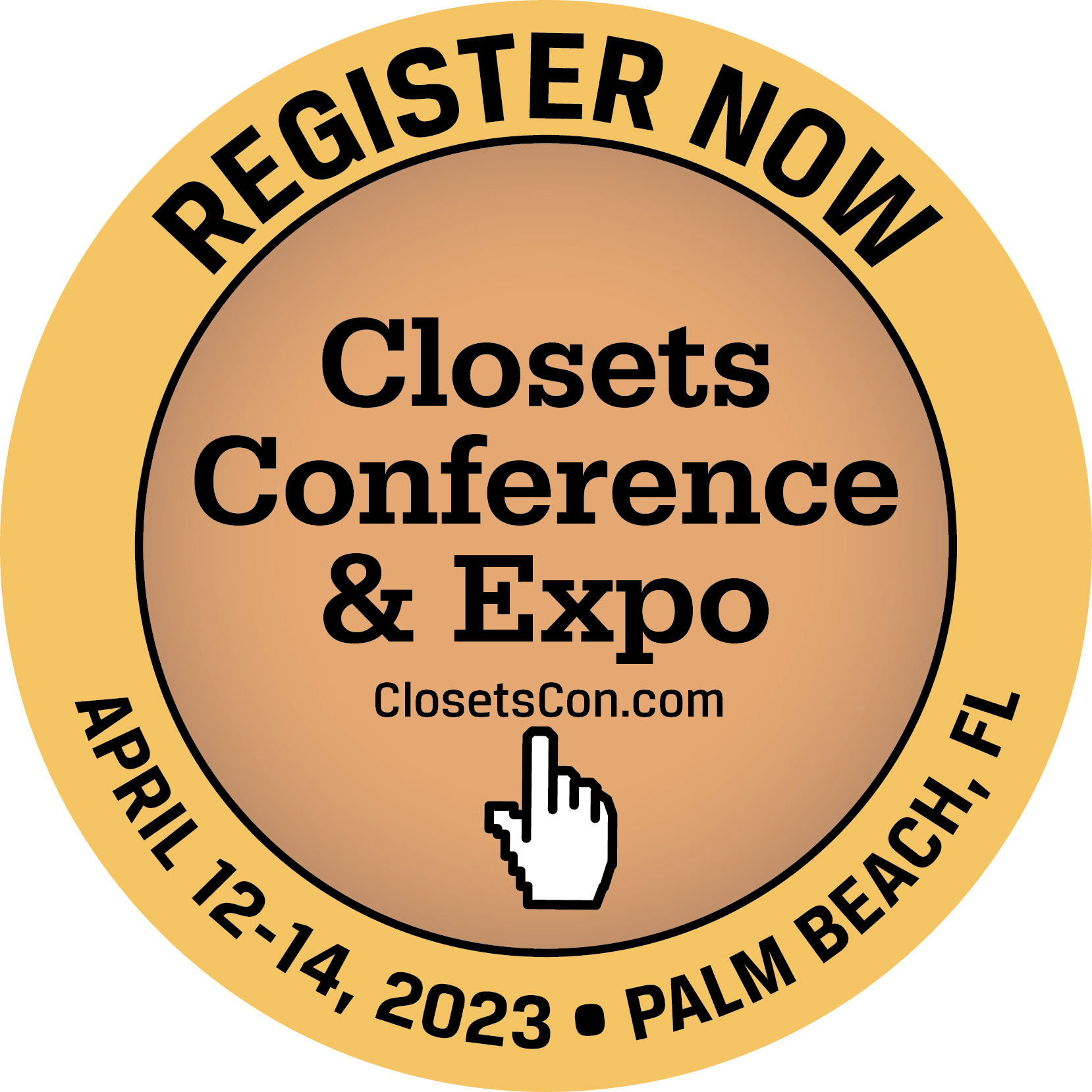 About the 2023 Closets Conference & Expo and Wood Pro Expo Florida
The annual Closets Conference & Expo is the only national event for all closet and home storage professionals. It is co-located with Wood Pro Expo Florida (WPE), a regional marketplace for woodworking professionals. The events are organized by Closets & Organized Storage and FDMC magazines respectively. Each is a distinct media brand of Woodworking Network. The twin-bill event is scheduled for April 12-14, 2023, at the Palm Beach County Convention Center in West Palm Beach, Fla.
The Closets Expo and WPE each kick off with a separate full-day conference on April 12, followed by the two-day expo, April 13-14, featuring woodworking machinery, supplies, and components. Additional educational programming is offered on both days of the expo. Tours of local manufacturing plants and the popular Top Shelf Design Awards networking reception are also key features of the event.

For information about exhibiting and sponsorship opportunities, contact Laurel Didier, publisher of Closets & Home Storage. For all other inquiries, contact Kim Lebel, show manager. 
More upcoming Woodworking Network events
Executive Briefing Conference, Sept. 26-28, 2023, The Broadmoor, Colorado Springs, Colo.

Wood Pro Expo Lancaster, Oct. 12-13, 2023, Spooky Nook Sports / Warehouse at the Nook, Manheim, Pa.

Wood Machinery & Supply Conference & Expo (WMS), Nov. 2-4, 2023, International Centre, Mississauga, Ontario.
Have something to say? Share your thoughts with us in the comments below.