Cabinet Vision design-for-manufacturing software heads to Cabinets & Closets Expo 2017
March 21, 2017 | 4:43 pm CDT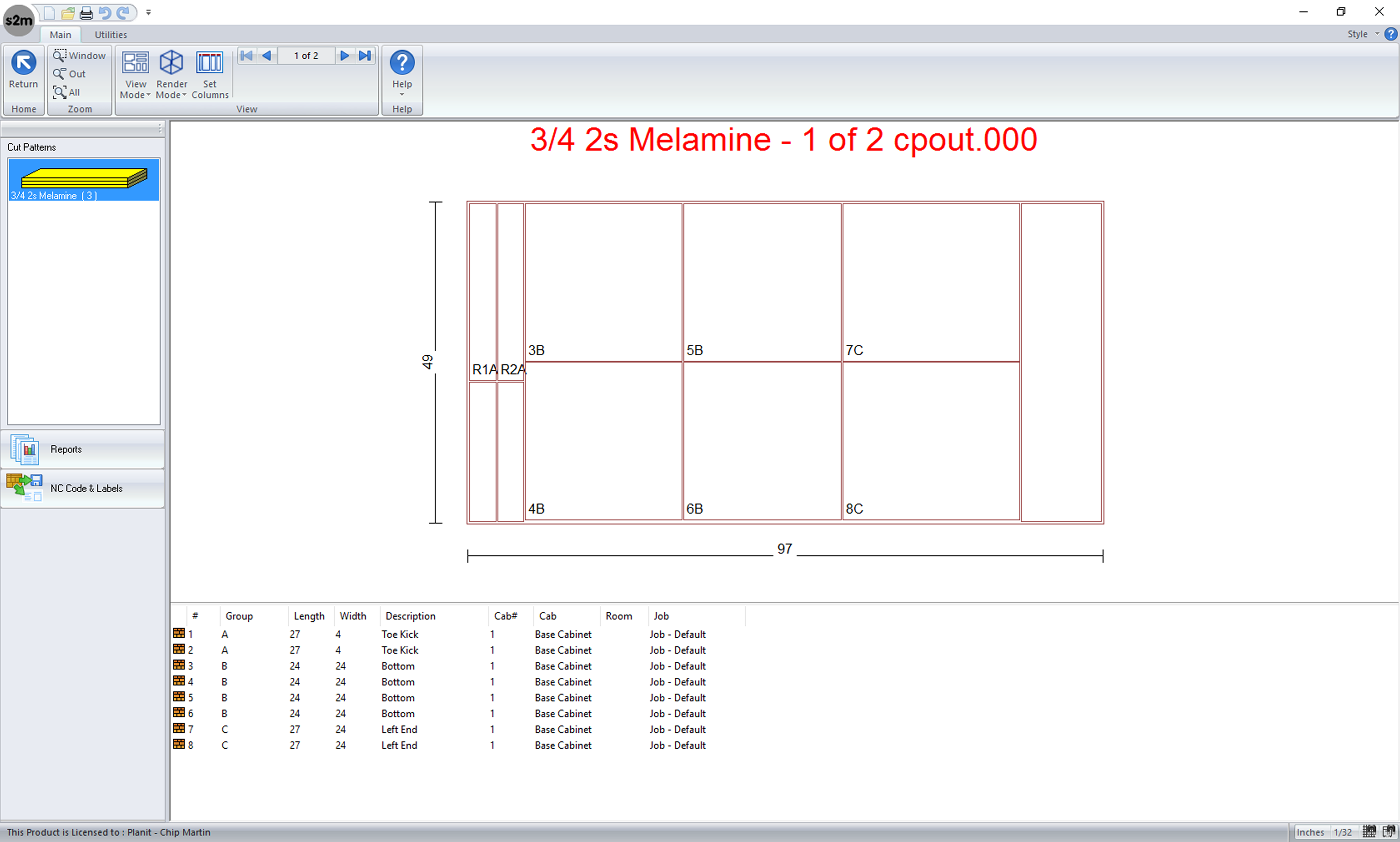 The Cabinet Vision design-for-manufacturing solution, by Vero Software, will be exhibited April 11-13 at the Cabinets & Closets Conference & Expo, hosted at the Renaissance Schaumburg Convention Center in Schaumburg, Ill.
Designed to support cabinet and closet professionals, Cabinets & Closets Conference & Expo 2017 will showcase the latest in cutting-edge woodworking machinery and software technologies, and will offer the opportunity to network with peers and industry leaders.
Event participants interested in learning more about the Cabinet Vision solution are encouraged to visit Booth No. 125, where demonstrations of the software's capabilities will be available.
Cabinet Vision is the most widely used design-for-manufacturing software capable of custom cabinet and room design, photo renderings, material optimization, bidding and costing, and cutlists and bill of materials. Combined with the S2M Center, it can automatically create machine ready G-Code for CNC flat table routers, point-to-point machines, panel saws, drill and dowel machines, chop saws and other specialized CNC machinery.

Part of the Vero Software Group, Cabinet Vision is a unique solution for manufacturers in the woodworking industry. Its products help enable any furniture or cabinet manufacturer to fully automate and integrate its design through improved manufacturing processes and greater efficiency. In addition to producing significant time savings, Cabinet Vision eliminates costly mistakes and increases productivity.
Headquartered in England, Vero Software designs, develops, and supplies CAD/CAM/CAE software radically enhancing the efficiency of design and manufacturing processes, providing its customers with exceptional value through high productivity gains and significantly reducing time to market.

Vero is part of Hexagon (Nordic exchange: HEXA B), a leading global provider of information technologies that drive quality and productivity across geospatial and industrial enterprise applications.  www.verosoftware.com.
 
Have something to say? Share your thoughts with us in the comments below.