Unique Ash and Walnut Arcade Cabinet is a Gamer's Delight
June 1, 2015 | 11:29 am CDT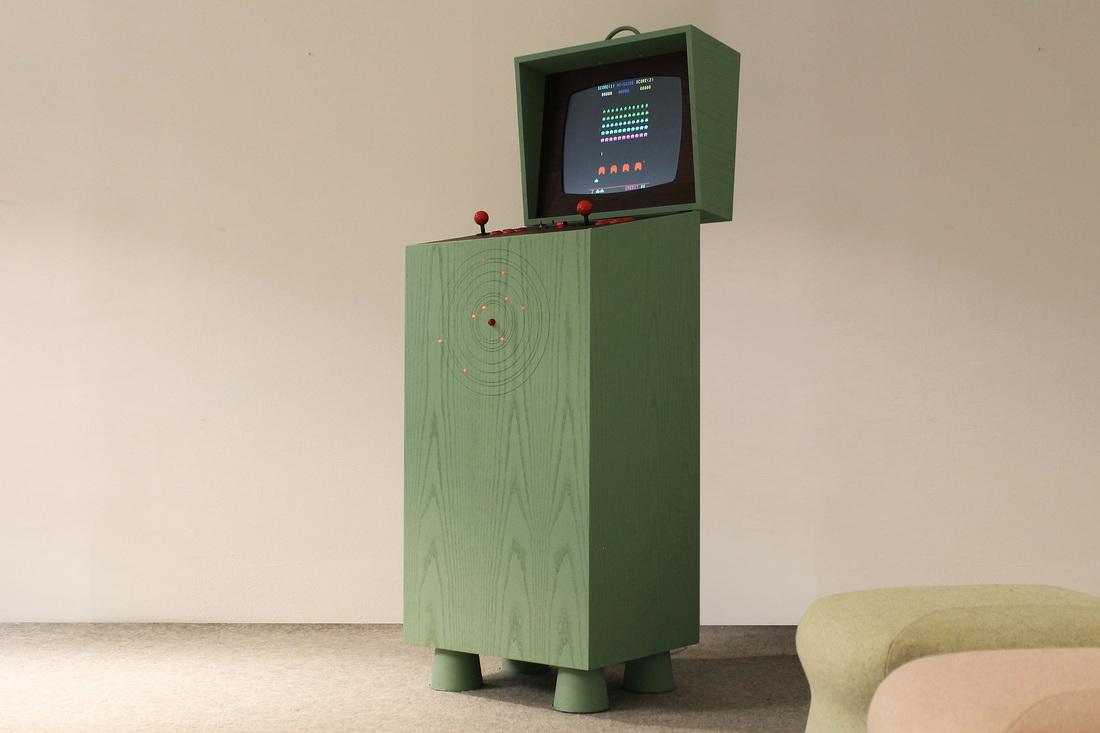 Photo By Love Hulten
This full-sized ash and American walnut arcade cabinet offers gamers a nostalgic feel of the 1980s and 1990s game rooms with its retro and futuristic look.
The vintage-looking cabinet called Pixelkabinett 42, was created by Swedish craftsman Love Hulten, and it is coin operated and designed for at least two players.
Pixelkabinett 42 is a custom, made-to-order limited series only available in 50 editions. Features include bun feet that resemble rocket nozzles, a planetarium design on the front of the cabinet and an engraved Saturn speaker grill.
Hulten operates a one-man design studio in Gothenburg, Sweden, and use local materials to create his one-of-kind designs.
This arcade game cabinet was fabricated with ash and American walnut by Swedish designer Love Hulten.
Have something to say? Share your thoughts with us in the comments below.