Superior Cabinets named Manufacturer of the Year
December 1, 2016 | 1:22 pm CST
REGINA, Saskatchewan - Superior Cabinets has been named 2015 Saskatchewan Manufacturer of the Year by the Canadian Manufacturing & Exporters. The award recognizes outstanding manufacturers that have made invaluable contributions to innovation, leadership, export, and manufacturing practices.
Superior Cabinets' President & CEO Scott Hodson received the award at the Minister's Manufacturing Dinner, on Nov. 29 in Regina, Saskatchewan on Nov. 29. The event was held in conjunction with Manufacturing Week, Nov. 28-Dec. 2.
Superior Cabinets was named 2015 Saskatchewan Manufacturer of the Year by the Canadian Manufacturing & Exporters. Pictured are (l-r):    Andy Wolske, VP, Commercial Financial Services, RBC; the Hon. Don Morgan, Deputy Premier, Minister of Education, Minister of Labour Relations & Workplace Safety, and Minister Responsible for the SK WCB; Scott Hodson, President & CEO, Superior Cabinets; Darryl Minty, Executive Director, Productivity & Innovation, Canadian Manufacturers & Exporters; and Rodelle Genoway, Director, Workforce Development, Canadian Manufacturers & Exporters
One of Western Canada's largest cabinet manufacturers, Superior Cabinets has undergone a dramatic turnaround over the past decade. "To give you the magnitude of the turnaround of our company, the last time we produced 25 kitchens per day was in 2008, which took 400 people and 16 weeks to get it installed into the house. Today it takes 250 people and we install it in 6 weeks guaranteed," Hodson said. "We are proud to manufacture our products in Saskatchewan — it's one of our biggest competitive advantages."
The frameless kitchen cabinet manufacturer's success strategy and its transition to lean manufacturing was featured in Woodworking Network last year.  The company was also included in the 2016 FDMC 300 listing of top wood products manufacturers in North America (February issue).
"We have completely transformed our front to back processes and have fully embraced and integrated a continuous improvement mindset throughout the company," said Jason Warkentin, vice president of Manufacturing and Supply Chain. "The deployment of programs such as Lean and 5S, partnered with our dedicated staff in all departments including corporate, retail stores, and manufacturing, has resulted in a culture of constant innovation."
Superior Cabinets was founded in 1980 by Charles Larre. His sudden death in 2004, and the economic recession, led to a 29 percent drop in sales in a matter of months. It wasn't until 2008, when a new executive team was hired, that the cabinetmaker began implementing the series of strategic steps that would lead it on a path of renewed growth. Today, Superior Cabinets sells its frameless-style cabinetry through  retail stores in Saskatoon, Regina, Calgary and Edmonton, as well as a network of 75 dealers.
In honoring Superior Cabinets for its achievements, Mathew Wilson, senior vice president of the Canadian Manufacturers & Exporters (CME) said, "This significant recognition celebrates manufacturing leaders that are making meaningful contributions to job creation, economic growth, and the community in Saskatchewan. These are the leaders driving our communities; and I am proud to recognize Superior Cabinets for its continued leadership and innovation in the province."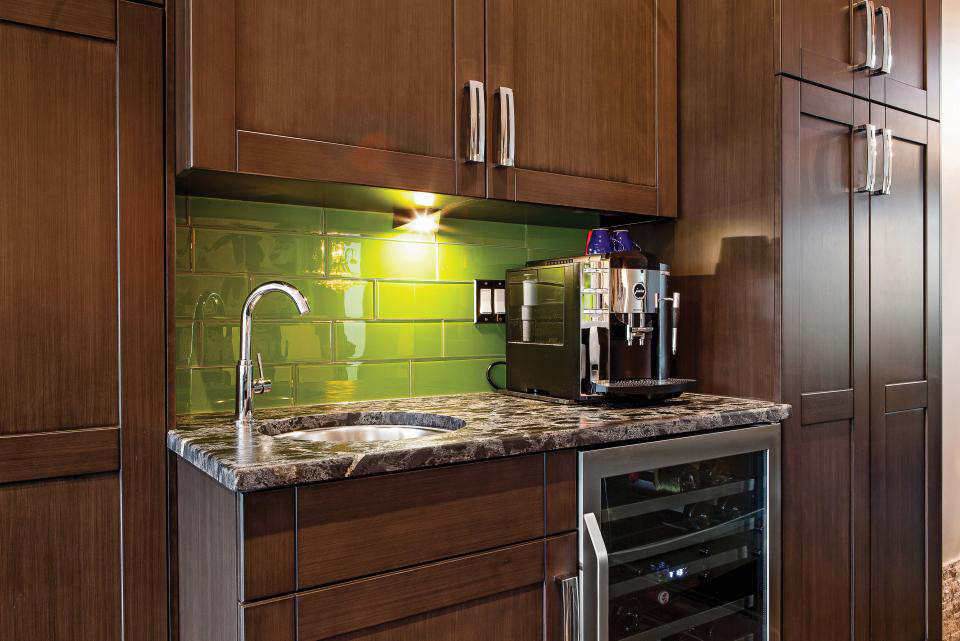 The CME noted that Superior Cabinets also has maintained its corporate social responsibility throughout the years by helping charities and initiatives, such as Habitat for Humanity, the Crisis Nursery, Movember, and numerous cancer-fighting agencies.
"RBC is proud to collaborate, innovate and partner with CME and to support its members who fuel our economy and contribute to the global ecosystem," added Andy Wolske, RBC vice-president of Commercial Financial Services. "We join in congratulating and celebrating Superior Cabinets as Saskatchewan Manufacturer of the Year."
Have something to say? Share your thoughts with us in the comments below.