Fortune Brands said separation ahead of schedule
October 27, 2022 | 1:24 pm CDT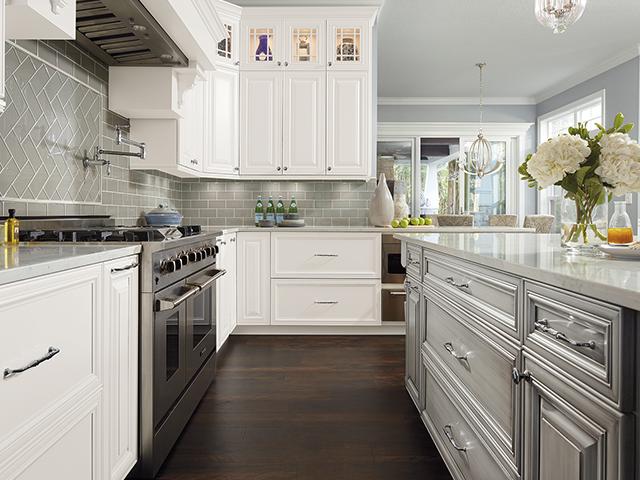 Fortune Brands' separation plams are making progress.
"I am pleased to report that our progress toward separating into two public companies is continuing well ahead of schedule. Our teams are working hard to complete the transaction this year," said Nicholas Fink, CEO of Fortune Brands.
Fink announced on Oct. 26, while providing a summary of the company's financial results for the third quarter of 2022. "Our team delivered impressive third-quarter results, including 20 percent EPS growth and margin improvement across all of our segments," said Fink. "Our sales grew 3 percent over an exceptionally strong 3Q 2021, reflecting the power of our brands. As anticipated, U.S. demand for housing softened in the quarter as housing affordability weighed on the consumer. The Company's strong results demonstrate our ability to outgrow the market, achieve margin progress and invest for the future in a focused manner while facing a challenging environment."
Charges were incurred by the Cabinets segment regarding the separation of the divisions that would create a security business and a separate cabinet business. This includes expenditures of $3.7 million in accounting and other similar services related to our separation activities. In addition, $0.6 million of Cabinets public company expenses are included in our Corporate expenses before charges and gains but included in our Cabinets segment GAAP operating income.
Other corporate charges also include expenditures of $12.3 million and $16.7 million for the three and nine months ended September 30, 2022, respectively, incurred directly by Corporate for banking, legal, accounting and other similar services directly related to the separation of FBHS and its Cabinets business. 
Fortune Brands announced on Thursday, April 28, that it plans to split the company into two publicly traded businesses.
The cabinet side of Fortune Brands will be formed into its own company called the Cabinets Business, and a second company will be rebranded to New Fortune Brands.
Fortune Brands' board of directors authorized the company to pursue a tax-free spin-off of its cabinet business into a standalone publicly-traded company. Upon closing of the proposed separation, shareholders would hold interests in both companies.
Fink will continue to lead New Fortune Brands as chief executive officer (CEO) and Dave Banyard will continue to head the Cabinets Business as CEO following the separation.
Currently, under the MasterBrand Cabinets name, the Jasper, Ind.-based company had $2.9 billion in 2021 sales and 11,000 employees. It ranked third on the FDMC 300 list of the top wood-related firms.
 
Have something to say? Share your thoughts with us in the comments below.