5 tips for starting a carpentry business
November 28, 2018 | 11:39 am CST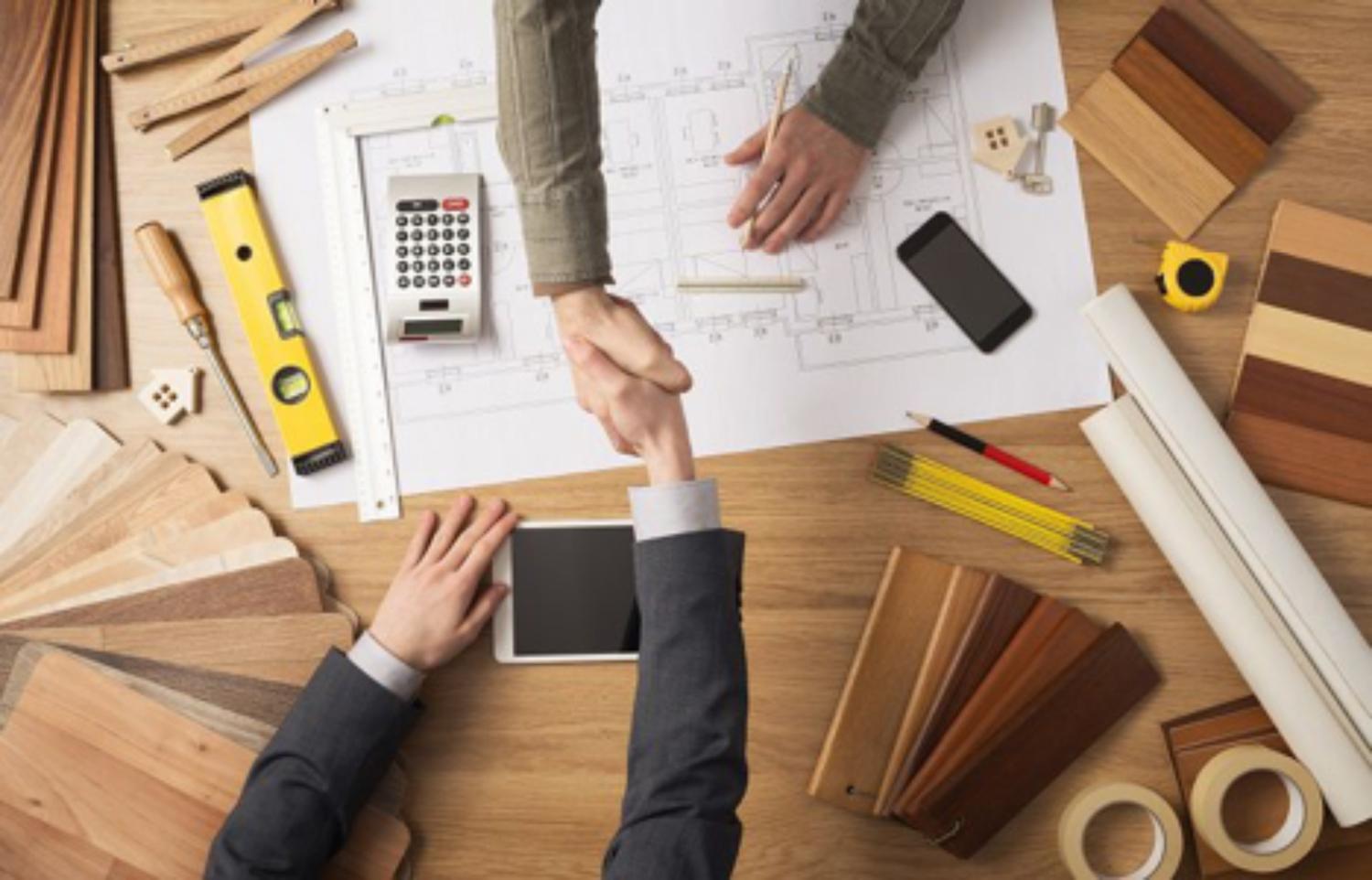 If you're in the carpentry industry, or in any trade really, you will have to rely a lot on commission based work. You essentially have to make your own luck, especially if you're in charge of the business yourself. The jobs won't come to you at first, eventually once you're reputable people will seek you out, but you have to earn that reputation.
Starting a successful business is no picnic, but the good thing is that construction isn't going anywhere, and so if you do find success with your carpentry business, there will be work. Here's five tips to starting a successful carpentry business.
1. Make a business plan
This is important for any business really, and you should really put as much time into this as possible before you start searching for work. There are many decisions you need to make about how you want the business to progress and what you want to achieve with it.
You should decide what type of construction business you want to start. It would be a good idea to specialize and/or target a niche market. It's all well and good to have skills in every aspect of carpentry, but if you can offer a specific service then you're more likely to get hired.
The SBA offers some good tips for developing a business plan. As described on the website, steps for a traditional business plan include:
Executive summary: Your mission statement, product or service, and basic information about the leadership team, employees, and location. Include financial information and high-level growth plans if you plan to ask for financing.
Company description: Detailed information about your company, including the problems your business solves and any competitive advantages.
Market analysis: Research on industry and market trends and prospective competitors.
Organization and management: How your company will be structured and who will run it.
Service or product line: Describe what you sell or what service you offer.
Marketing and sales: Your sales strategy, including how you'll attract and retain customers.
Funding request: How much funding you'll need over the next five years and a plan for how it will be used and repaid.
Financial projections: Supply information such as income statements, balance sheets, and cash flow statements for the last three to five years. Also list any collateral you could put against a loan.
Appendix: Any supporting documents, such as credit histories, product pictures or patents, reference letters, licenses, permits, or other applicable documents.
2. Create a brand
As previously stated, you need to develop a reputation for your business so people will seek you out when they're looking for the service you offer. This means that people need to know who you are. So you'll need to brand and market your business.
Deciding on a business name is a pretty tricky thing to do. It needs to be something that people will remember but also something that they will associate with your service. You've got to be unique about it too. If people see a contrived name advertised they just won't remember it.
Once you've got the name decided on, it's important that you register it and trademark your brand. It's suggested that you hire a professional to design a logo for your business. It should be something that people will recognize and that can be used on business cards and any other advertisements.
3. Stock up on tools
You not only need to have your own set of tools,  and you need to have the best ones available — and affordable — so that you can be the best carpenter possible.
There's more than just the basics that everyone has in their toolbox. Of course you need a hammer, a drill, a chisel, a tape measure and all that other basic stuff, but there's way more, including a lathe and of course, the all important saw. In addition to a standard table saw, also plan to initially invest in a jigsaw, a variety of handsaws and a miter saw. You'll also want a good van or truck to not only transport your tools, but which you can put your logo/company name on for additional advertising.
4.  Get insured
There are companies available that specialize in insuring woodworking businesses. While nobody wants to think about the extra costs, insurance is one of the most important parts of starting a business.
For construction, you should insure as much as you can. First of all, get yourself some tradesman liability insurance. This will make sure that any income you earn is protected. If you don't have it you could find yourself on the wrong end of a nasty lawsuit after working with a shady client or partner. You're also at a higher risk of being injured doing a job like this so it's worth preparing for that possibility too. And of course your vehicle is essential for a carpentry job so it's important that you get that insured too.
5.  Have a presence online
Businesses today need to be multi-channel. In addition to the traditional routes of advertising  - print media and possibly even flyers delivered door-to-door - you  need to have an online presence.
What's needed for online? Definitely have your own website and make sure that it actually looks presentable. Don't just throw something together yourself; hire someone who knows what they're doing. Also, make sure to update it regularly with new information.
Social media is important too. Show your projects on Facebook, Instagram, Pinterest and similar sites. See about participating on Houzz, Angie's List and related sites consumers go to for referrals and suggestions. LinkedIn is also a great network for businesses and where you can join groups with related interests. Once you've established a presence, be sure to check and update your information regularly.
Apart from these tips, the most important thing is to be good at what you do. Be smart about your business model, continue to market and expand your skills and with hard work, you will see positive results.
Source: The above article was provided by Woodwork Boss. For more woodworking tips, plans and inspiration, visit WoodworkBoss.com.
Have something to say? Share your thoughts with us in the comments below.