Get the most out of AWFS Fair in 2019
July 3, 2019 | 12:45 pm UTC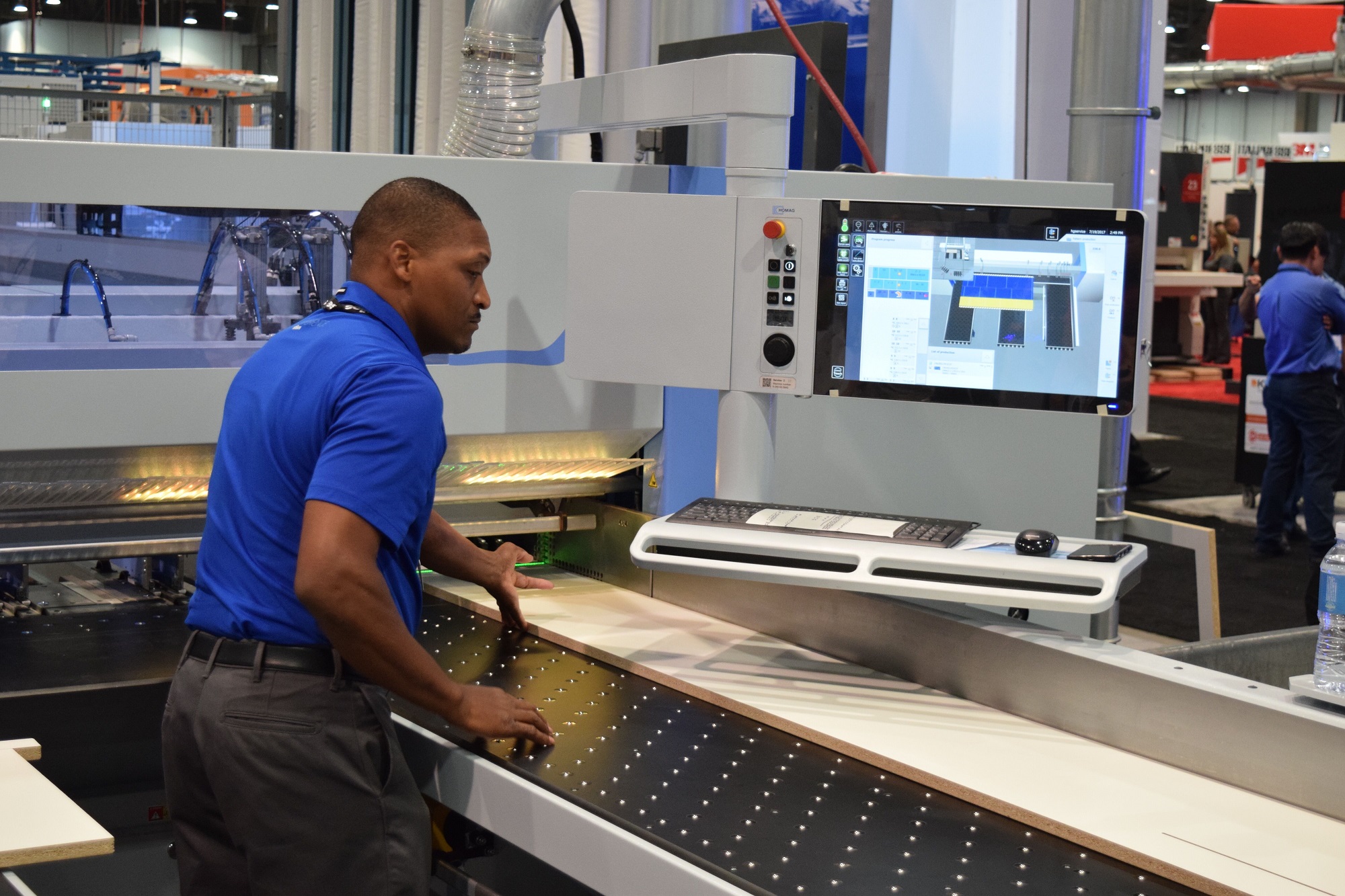 The more preparation you do ahead of time the more productive your experience at AWFS Fair will be. Go ahead and make a plan for AWFS Fair and a list of what you would like to do.
Here are some suggestions to get started and to get the most out of the experience:

Registering ahead of time may save you some time, especially if you arrive at the opening of the show. You can register at http://www.awfsfair.org. The show is Wednesday, July 17 to Saturday, July 20, 2019.
Check the exhibitor list online. Plan ahead. Make a list of which companies you want to see. Address your most important needs first. This should be your first task, before leaving home. It's better to have a plan and change it than to have no plan.

Study your list and the show guide, and move through the aisles. Try to see as much as you can. Stop and talk to exhibitor personnel in their booth. If you're a woodworker, they're waiting to talk to you. Ask them about their product or service. Tell them about a problem that you're having.

Cover the companies that are most important to you, taking notes as you go. Once you've moved through the companies on your list, you can walk up and down the aisles and stop wherever you see a display that interests you. Wear comfortable shoes and comfortable clothes. Remember that it will be hot outside.
Even though your list of products and problems in your business should be your priority, experienced attendees often tell us of the useful tool or accessory they saw at the show but did not know about previously.
Also, exhibitors may be interested in selling a machine displayed at the show rather than shipping it back to their main office, if it hasn't been sold already. This is more common than you might think, and good deals can be had. It doesn't hurt to ask.

Include someone from your team who has never been to the show before. They'll probably welcome the opportunity to travel. Maybe they've never been to Las Vegas. Their experience can also give others a fresh perspective.

Look over the list of the College of Woodworking Knowledge seminars and see which are the most useful for your business. The best AWFS Fair experience would be to combine the exhibit floor time with several educational sessions.
Don't be afraid to make contact with other woodworkers. There will be thousands in town for AWFS Fair. Say hello to the person next to you in line. You might have a lot in common. No social network can compete with this kind of personal interaction. 

See the companies involved in the Visionary Awards. You can learn about the finalists before arriving at the show, and see the actual winners. These developments are important for woodworking technology.

Go ahead and plan, but leave some time for fun. That's why most people go to Las Vegas.
Have something to say? Share your thoughts with us in the comments below.