AWFS Fresh Wood call for entries; Lighting theme for 2017
September 14, 2016 | 10:12 am CDT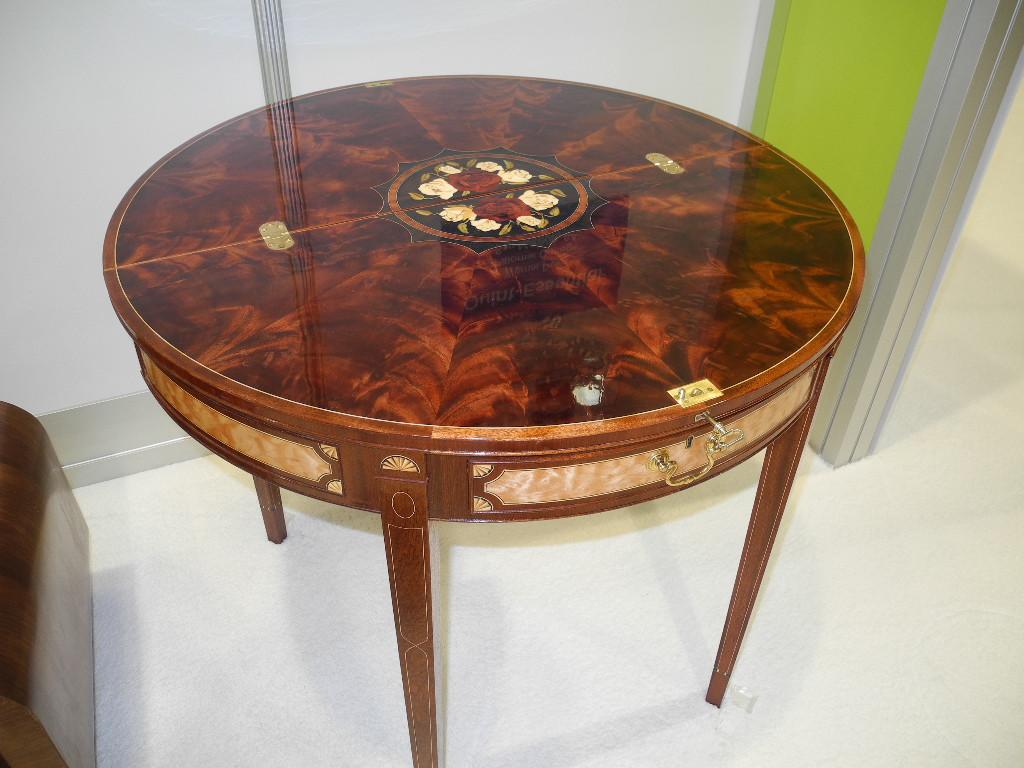 ANAHEIM, Calif. -- The Association of Woodworking & Furnishings Suppliers will continue the Special Theme Category for the Fresh Wood student woodworking competition. The competition, which will be showcased at the 2017 AWFS Fair, July 19-22, in Las Vegas, is open to high school and post-secondary students in accredited woodworking or related programs. Entry applications will be accepted until May 1, 2017.
The 2017 Special Theme category topic will be lighting. "This theme offers students the chance to do something really unique and spectacular, and will hopefully encourage students to take a step outside of their comfort zone", says AWFS assistant education director Adria Torrez. "We cannot wait to see what the students enter into this year's special theme category!"
Any type of lamp, task light, accent light, hanging light, or outdoor light will be accepted. Projects in this category must be at least 50 percent wood or wood composite and need to plug in to a standard 100/120-volt North American electrical outlet.
Five other entry categories round out the Fresh Wood competition: Case Goods, Seating, Tables, Design for Production, and Open. Entries will be rated by a panel of judges that represent different aspects of the industry.
Judges' scores will determine the finalist pieces that will be on display at the AWFS Fair. AWFS  covers shipping and the majority of costs to bring students and their teachers to the Fair for the final round.
The Fresh Wood competition will once again be hosted alongside the American Association of Woodturner's Turning to the Future competition, showcasing turned student work. The entry deadline for both competitions will be May 1, 2017. This year, Turning to the Future will include categories for Functional, Small Turnings, and Open entries with first, second and third place prizes for each category. Like Fresh Wood, Turning to the Future high school and post-secondary entries are judged separately and there is no entry fee.
Woodcraft has extended their existing donation program for Fresh Wood 2017. While shopping online, Woodcraft.com customers can contribute funds to support students participating in the competition and their schools and Woodcraft will match funds. The company raised over $12,000 for the 2015 Fresh Wood competition, which allowed the students to receive higher cash prize values and supported shipping costs and student travel allowances. Wagner Meters has also signed on once again to sponsor the People's Choice award, which is selected by the AWFS Fair attendees and exhibitors..
Online entry process
The entry process for the 2017 Fresh Wood competition is now completely online. Students can go to https://freshwood17.artcall.org/ to create a user login, upload images, and submit all entry information. The entry deadline for Fresh Wood and Turning to the Future is May 1, 2017.
Finalists will be on display throughout the AWFS Fair July 19-22, 2017. Winners will be identified and announced at an awards ceremony on Friday, July 21, which is open to all attendees and exhibitors. First place, second place, and honorable
mention awards may be given out in each category and at each school level. A
"Best of Show" award will also be selected from all first place winners. The Best of Show trophy will be designed by a recognized woodworker/artist, to be announced at a later date. The 2015 trophy was made by the well-known and
respected marquetry expert Paul Schurch. A People's Choice award, for which all AWFS Fair attendees and exhibitors have the opportunity to vote, will also be given.
For more information see http://AWFSFair.org.
Have something to say? Share your thoughts with us in the comments below.