Woodshop is Facebook's Latest Geek Perk
October 24, 2013 | 1:54 pm CDT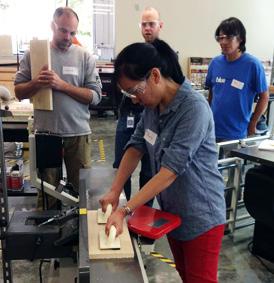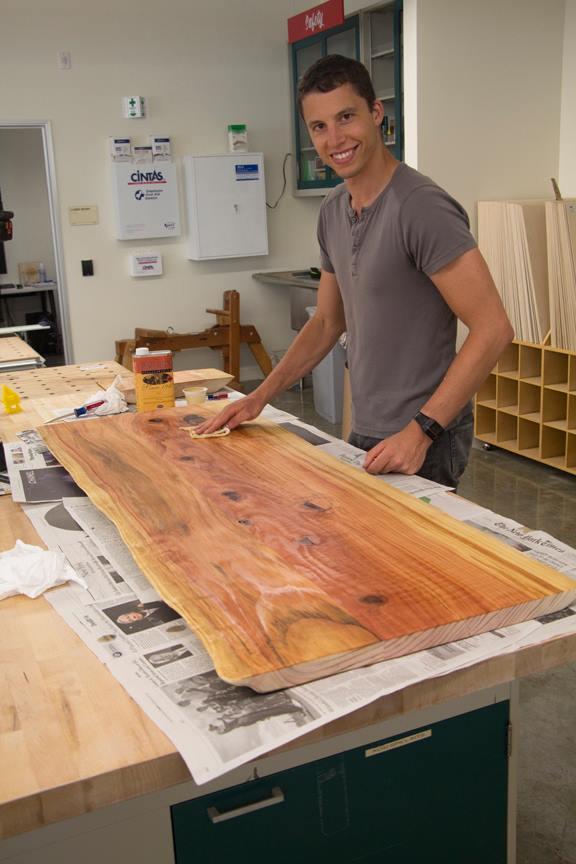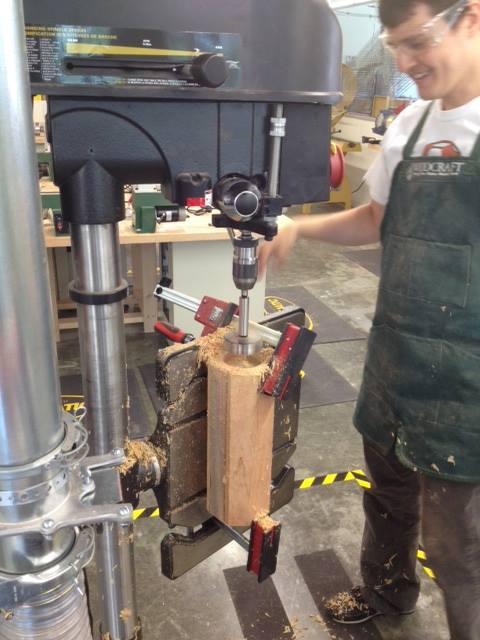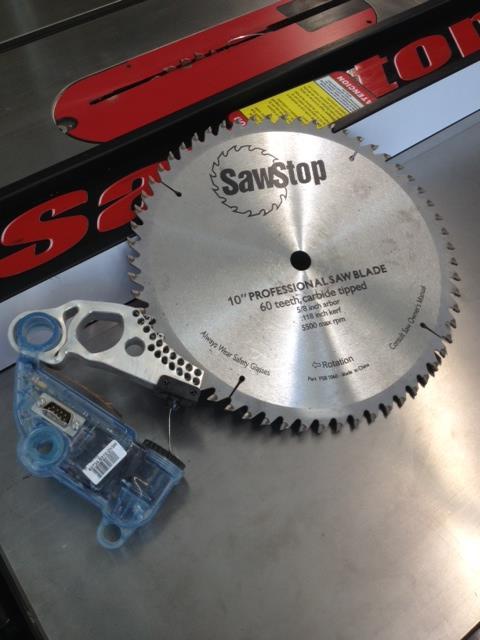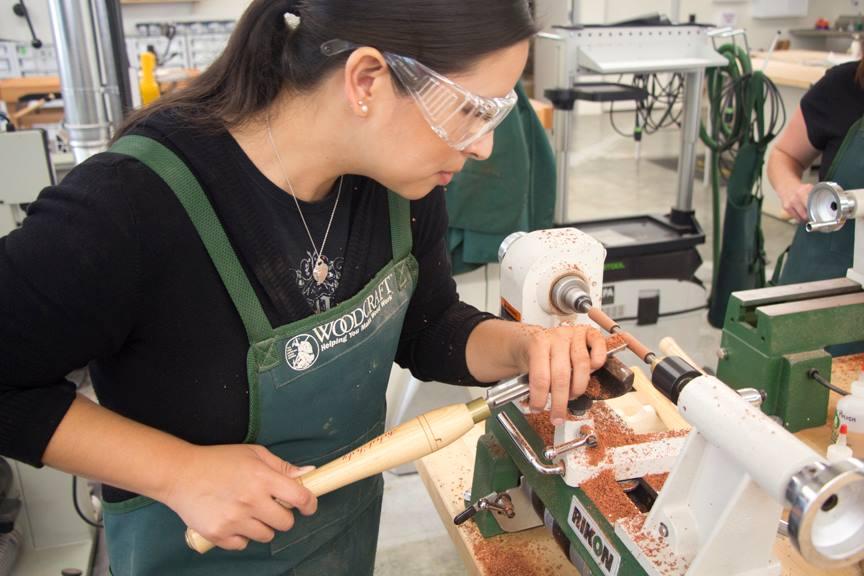 Known simply as "The Wood Shop at Menlo Park Campus (MPK)," Facebook's new 3,000-square-foot, professionally outfitted woodworking shop was designed to inspire employees interested in stretching their creative muscles.
Situated on Facebook's sprawling campus in Menlo Park, California, is a beautifully designed facility where social media meets sawdust.
"The overarching idea is to provide employees with an enjoyable diversion from their daily activities and to inspire creativity apart from their computers, tablets and smartphones," said Robbie Pinaula, Project Lead at the Menlo Park Campus. "MPK has already attracted about 350 Facebook employees who are having a blast making everything from cutting boards to fine furniture for their homes."
The Wood Shop opened in February and is loaded with state-of-the-art woodworking equipment, including a number of centerpiece machines from Laguna Tools.
"We have two Laguna Tools SUV Bandsaws, an 8" HH Jointer, a 5HP Dust Collector and two air circulators for the entire shop," said Pinaul, who spent about a year and a half developing, configuring and fine-tuning a prototype of the shop before assembling the real thing at the Menlo Park Campus.
"We couldn't be happier with our Laguna Tools products, or the service they provide," he said. "If a question or concern ever comes up, they are always extremely responsive. From a product specification viewpoint, these machines have every feature you could ever ask for and are surprisingly quiet as well. I especially appreciate the ceramic guides, which are so much better than the typical roller guides found on other saws. I'm also very happy with the safety features that Laguna Tools has obviously spent a lot of time incorporating into their machines."
According to Pinaul, a safety monitor and two full-time instructors are available to answer questions, teach classes and provide pointers at MPK.
"We've taught about 80 different courses so far, and I'm sure we'll see an increase as the holidays approach and employees start thinking about making holiday gifts."
He added that MPK even has its own wholesale supply store, where employees can purchase lumber, finishes, fasteners, glues and other items they need to complete their projects – use of the facilities and machines are free. "There are no restrictions on what they can build, but we encourage them to start with relatively small projects until they get a better understanding of the tools and begin to hone their woodworking skills."

"After spending so much time designing the shop, it's been very fulfilling to see how many employees come in during their lunch break to put a coat of finish on a project so it's dry when they get off work. Facebook places an emphasis on innovation and creativity – and it's very evident in the way people have embraced woodworking."
As far as future plans for MPK, he says the next equipment addition will more than likely be a new CNC machine from Laguna Tools. "They are just incredible units. I'm extremely impressed with both their versatility, great appearance and easy-to-use technology over at Laguna Tools."
Source: Laguna Tools
Have something to say? Share your thoughts with us in the comments below.