D&L Wood Products Renowned for Stunning Millwork
April 30, 2014 | 3:45 pm CDT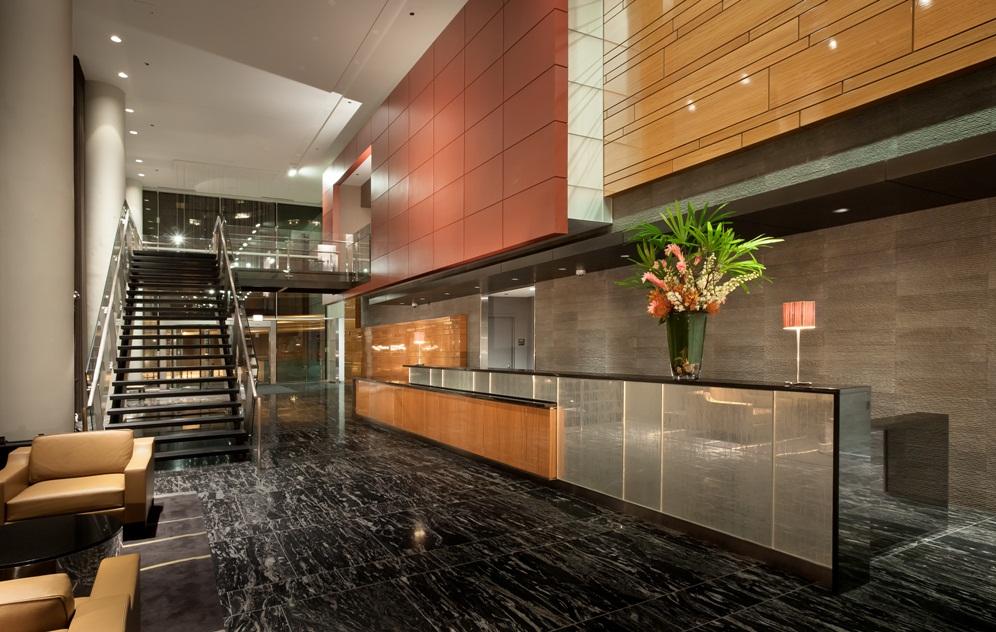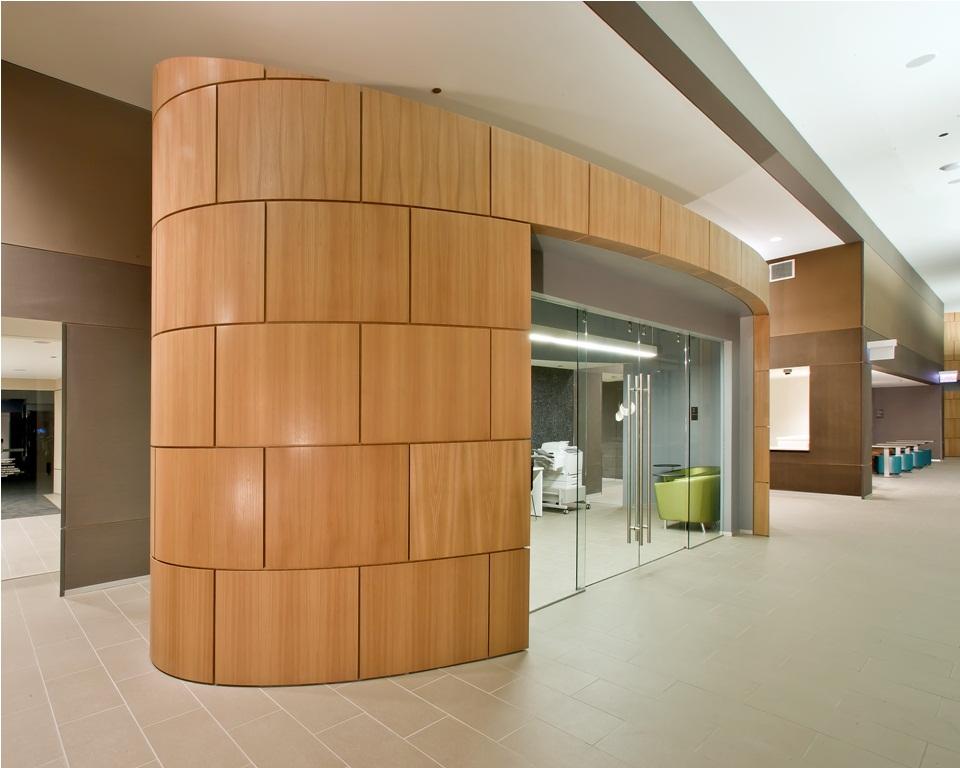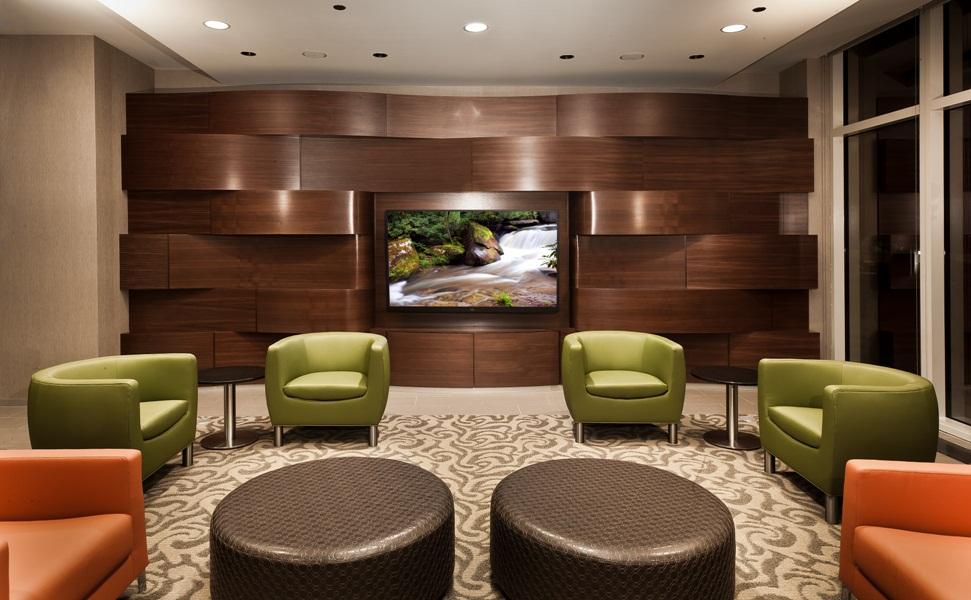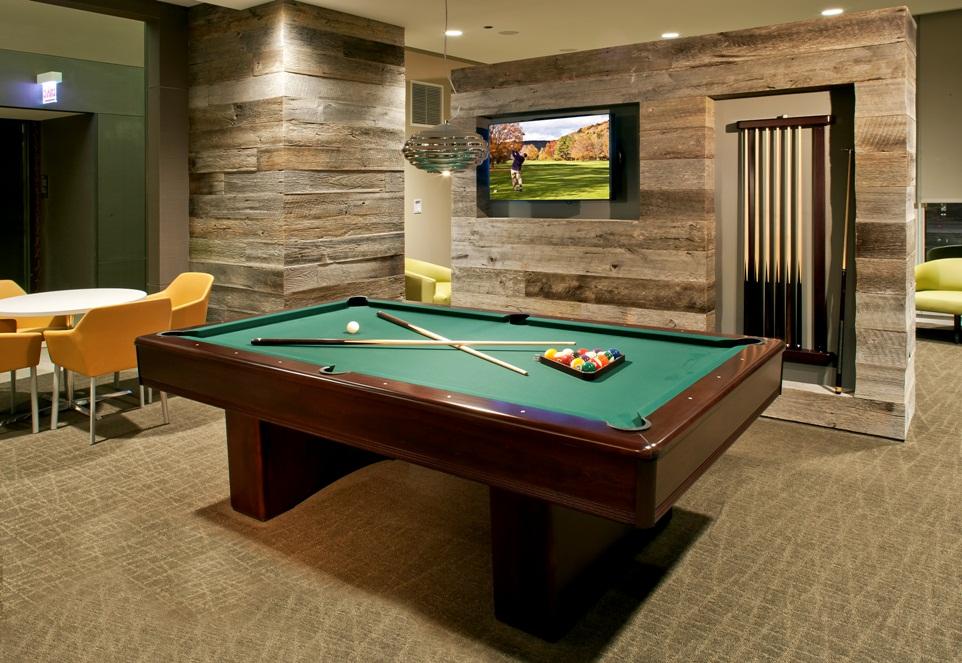 Known for its high-end, museum quality architectural millwork projects, D&L Wood Products can trace its humble beginnings back to 1992, a tool box and a one-car garage.
Bob Ligna, president, says that initially he was just a small contractor who did some remodeling. However, certain jobs would require millwork, which often sent him to local lumberyards in search of those special pieces. But frequently he would have to wait two to three weeks for those components, so he decided to start making the millwork himself.
With each subsequent project and with millwork increasingly involved in each one, Ligna says he decided to get out of contracting altogether and work on architectural millwork jobs full time.
"We were still pretty small then with just two people – me and one other person," he shares. Initially they were getting hotel remodels here and there, which eventually led the small company into the hospitality remodeling end of the business.
"I did my first millwork lobby in South Bend, IN, for Springhill Suites," he says.
By today's D&L Wood Product's standard that was a small job, but it was huge for the company at the time, Ligna says.
"I think it was about $50,000 total with the installation of the lobby. But after that we kept getting a little bit bigger and bigger with larger lobbies," he says. "Then we started working the guest rooms and then the restaurants, which led to where we're at now."
D&L Wood Products has approximately 37 employees at its 30,000-square-foot Indianapolis plant and has installed custom architectural millwork for commercial properties and hotel chains like J.M. Marriott across the country.
"We just kept doing these projects," Ligna says, "and we were never afraid to go out of our area to do the work. Even though we're in Northwest Indiana, we do a lot of work in Texas, Colorado, Salt Lake City, UT, and Nashville, TN. We were willing to expand to go to different areas and we became really efficient at it."
All millwork is fabricated and finished at their plant and then shipped to the job site. "But we take control over the installation," Ligna adds.
Although the company used to send out installers from the plant in the past, as they became increasingly busy, D&L developed
relationships with installation crews – both union and non-union – across the country. "We just got to the point where I couldn't take the guys out of the shop. We have different crews around the country, but we supply the supervision of each installation."
Recession-Proof Work
D&L Wood Products has been fortunate over the years in that it has never been without work – even during the lean years of the Great Recession, which took a heavy toll on many custom woodworkers.
According to Ligna, D&L Wood Products actually grew in the economic downturn, adding approximately 10 to 15 workers during the last 7 to 8 years. "We have some pretty good clients that we deal with nationwide and we do a lot of work with them. We've just been fortunate that we've always had work, and we have quite a bit of work going on right now."
Ligna credits his success to a lot of things including hard work as well as the company's background in hotel remodels.
"We have never been out of work and we've never been caught up with work," Ligna shares. "We've always been a year or two out with work ahead of us. Even in 2008, 2009 and 2010 we were always busy. What helped us is that we had a background in remodeling hotels, so if a new hotel was not available for us to build out and someone called us to do a remodel, we had that expertise."
Ligna says that a remodel is completely different in concept than working on a new hotel. Since it involves understanding the costs of shutting down an entire hotel floor to do the work and getting the product and personnel in and out quickly to prevent loss of revenue.
"We have the capabilities to do that," Ligna says. "And we also understand new hotels, so that has helped us because we are flexible. We have the mentality that we're pretty much not afraid of anything and we have people here who can run different aspects of different jobs."
Trends & Award-Winning Projects
In the hospitality industry, niche and boutique hotels are becoming more prevalent. As a result, the architectural millwork needed for these projects is becoming less traditional, Ligna says, with a more contemporary and modern design.
"Oak is not used as much," he notes. Solid surfaces are being specified by architects more and more, and the overall spaces, including the lobby areas and guest rooms, are trending to a more sparing, minimalist look.
Ligna says that he has also noticed a demand for more custom top inlays as well as more veneer work, including wrapped veneer products
As veneers and substrates have risen in quality and availability, the capability to do more unique interior designs has increased as well.
One example is D&L Wood Products' award-winning "500 Lake Shore Drive," which won the Architectural Woodwork Institute's (AWI) Award of Excellence and an honorable mention in the 2013 Custom Woodworking Business Design Portfolio Awards. One highlight of this project was the curvy wall panels.
Quartered, figured eucalyptus wall panels finished with a high-gloss polyester topcoat adorned the lobby and were arranged in a unique customized pattern. Quartered elm was used for the two elliptical-shaped rooms in the amenities area and were pre-formed and attached with no visible fasteners. The game room utilized antique, salvaged barn siding and was mitered at every outside corner which provided a unique profile. Another type of material used was quartered walnut at the wavy wall, which consisted of undulating ribbons of walnut for an eye-pleasing final design.
Full-Scale Model
A full-scale model of the business center curved wall enclosure was fabricated in D&L Wood Products' shop to determine the proper, radius, fabrication and installation methods. Floor templates were then taken to the project site so that the layout could be coordinated with the drywall contractor. Paneling was custom formed in a vacuum press to the exact radius of the wall that was being framed in the field. Each panel was then installed in the 1/3 rotating pattern from the inside of the wall so that no fasteners are visible.
The walnut wavy wall was designed in sections that were able to stack upon one another and be installed from behind the wall so as not to expose any fasteners.
Ligna credits his estimation department as well as engineering department and wood shop personnel on the company's success. Estimating bids correctly is extremely important especially on complex designs and jobs like the "500 Lake Shore Drive" project, he says.
D&L's shop contains a variety of woodworking machinery including: Weeke Vantech 510 DB CNC machine, Brandt edgebander - Ambition 1110F, Weeke drill and dowel machine - BHX 050 and a VacuPress Industrial High-Flow D10HF120226 vacuum press. Also, each bench operator has his own dust collection system to ensure a clean shop, Ligna says.
The company is planning to expand its facility as well as hire an additional data processor and upgrade its engineering and estimating departments with the purchase of at least 30 new computers. Another sign of just how important those departments are to the company and how critical they are to its success. d&lwoodproducts.com
Have something to say? Share your thoughts with us in the comments below.