Seven Trees Woodworking branches out
September 7, 2022 | 5:29 pm CDT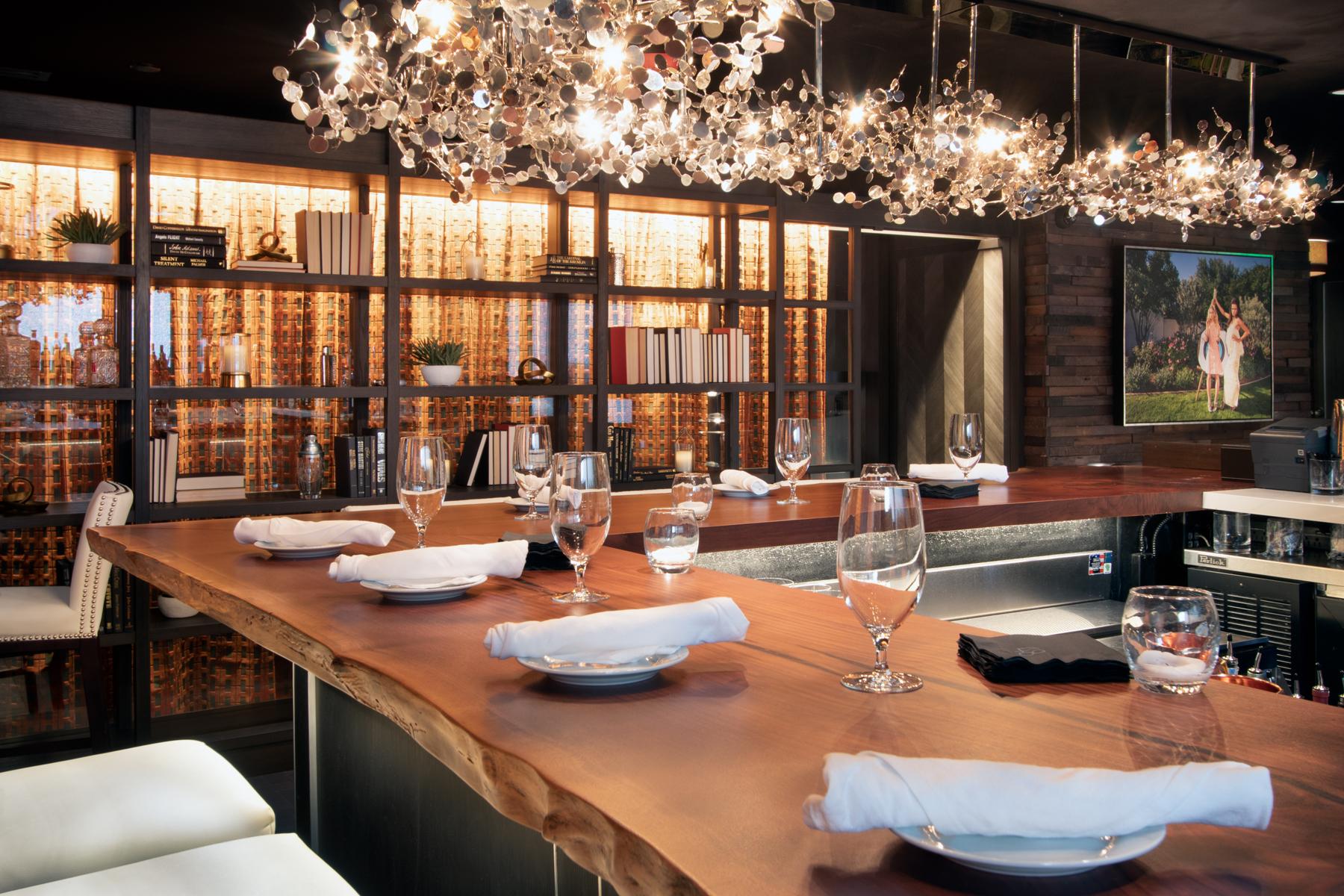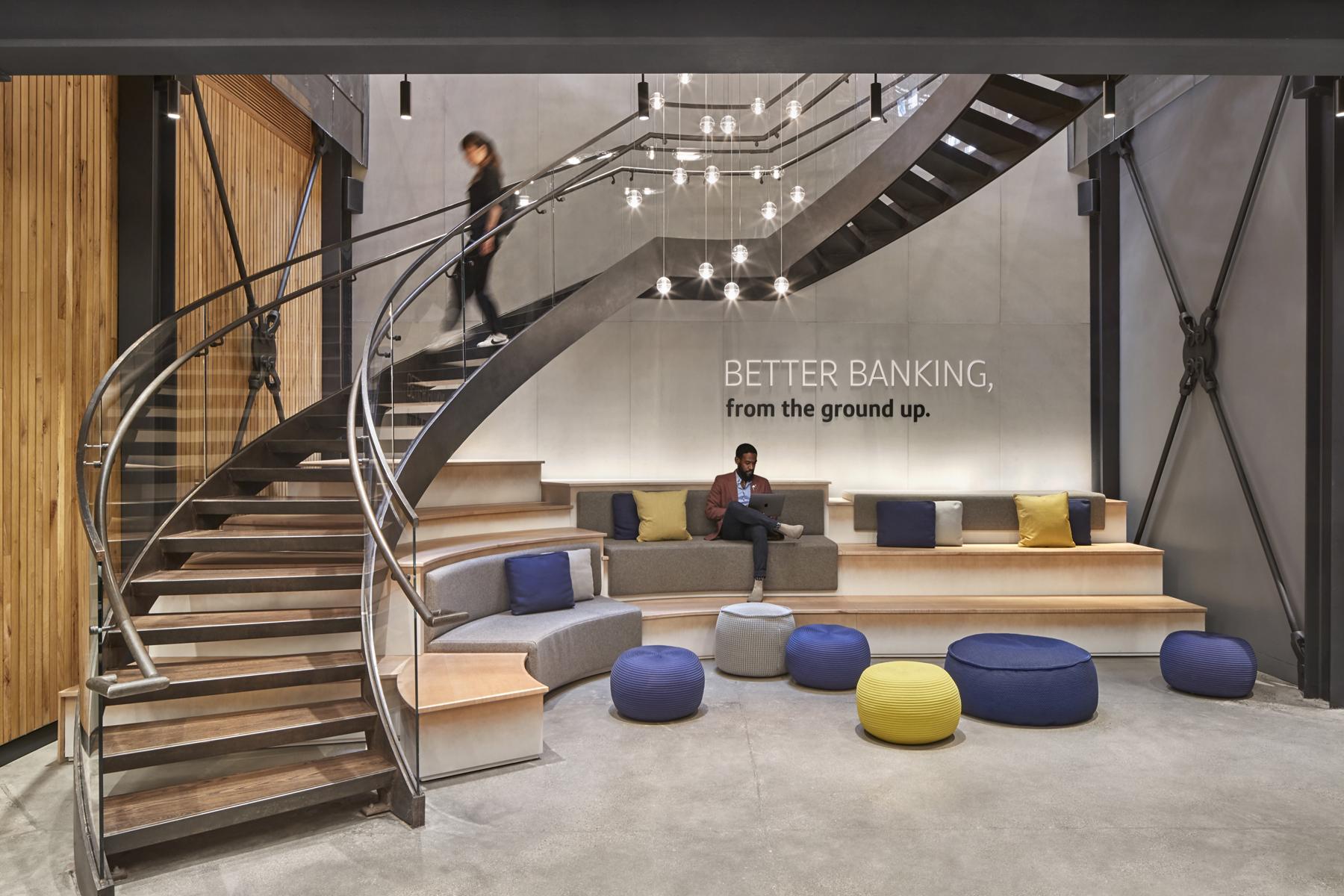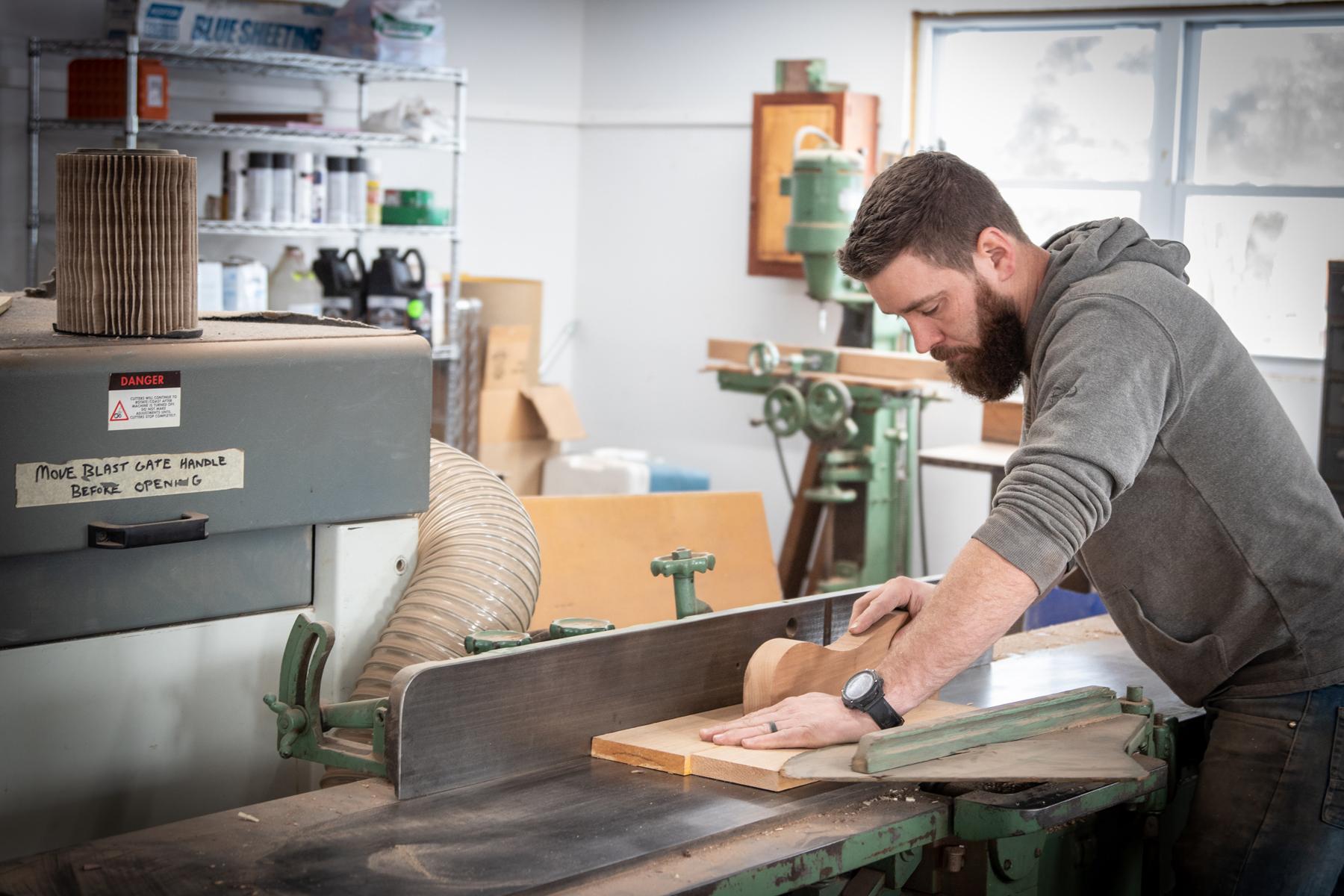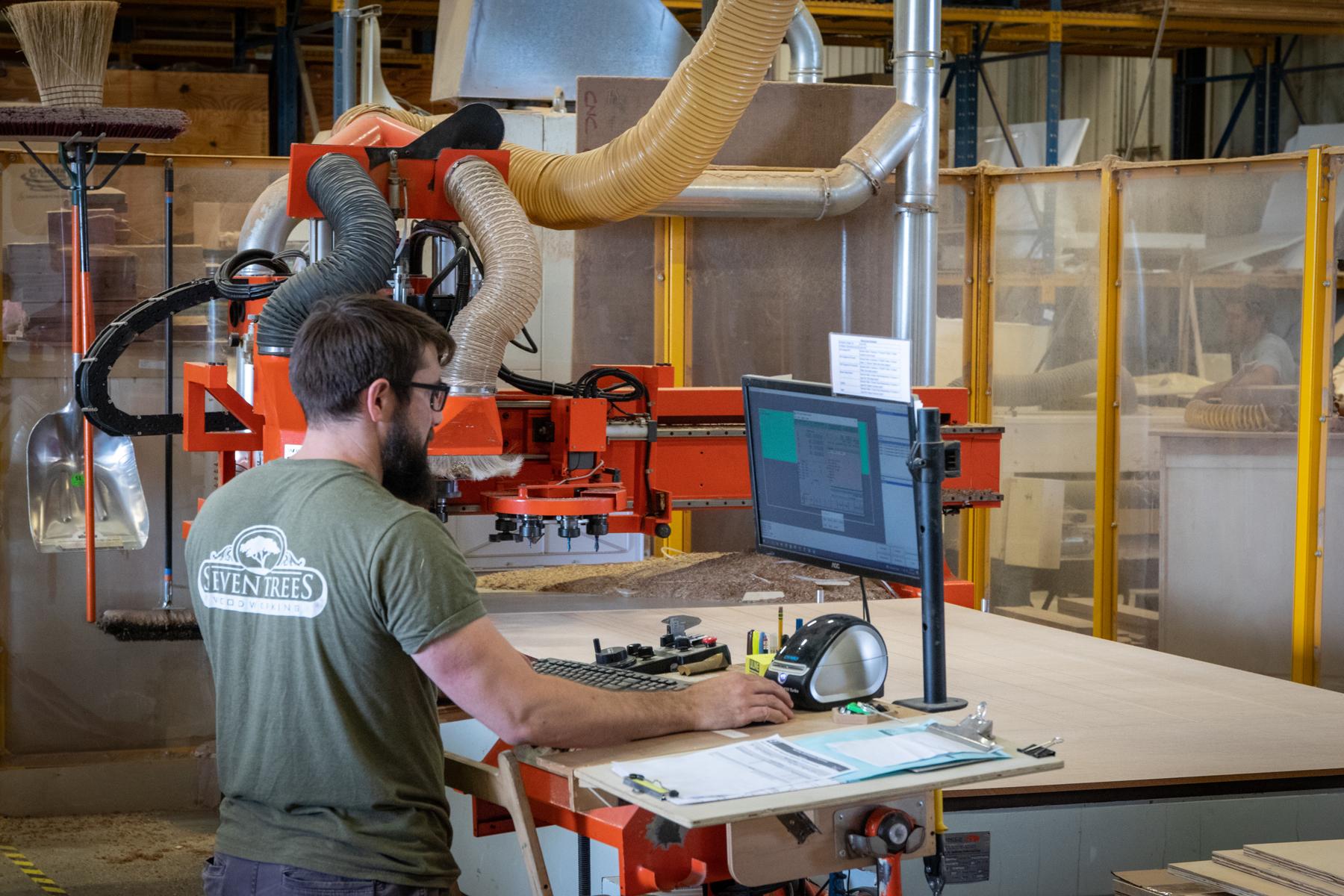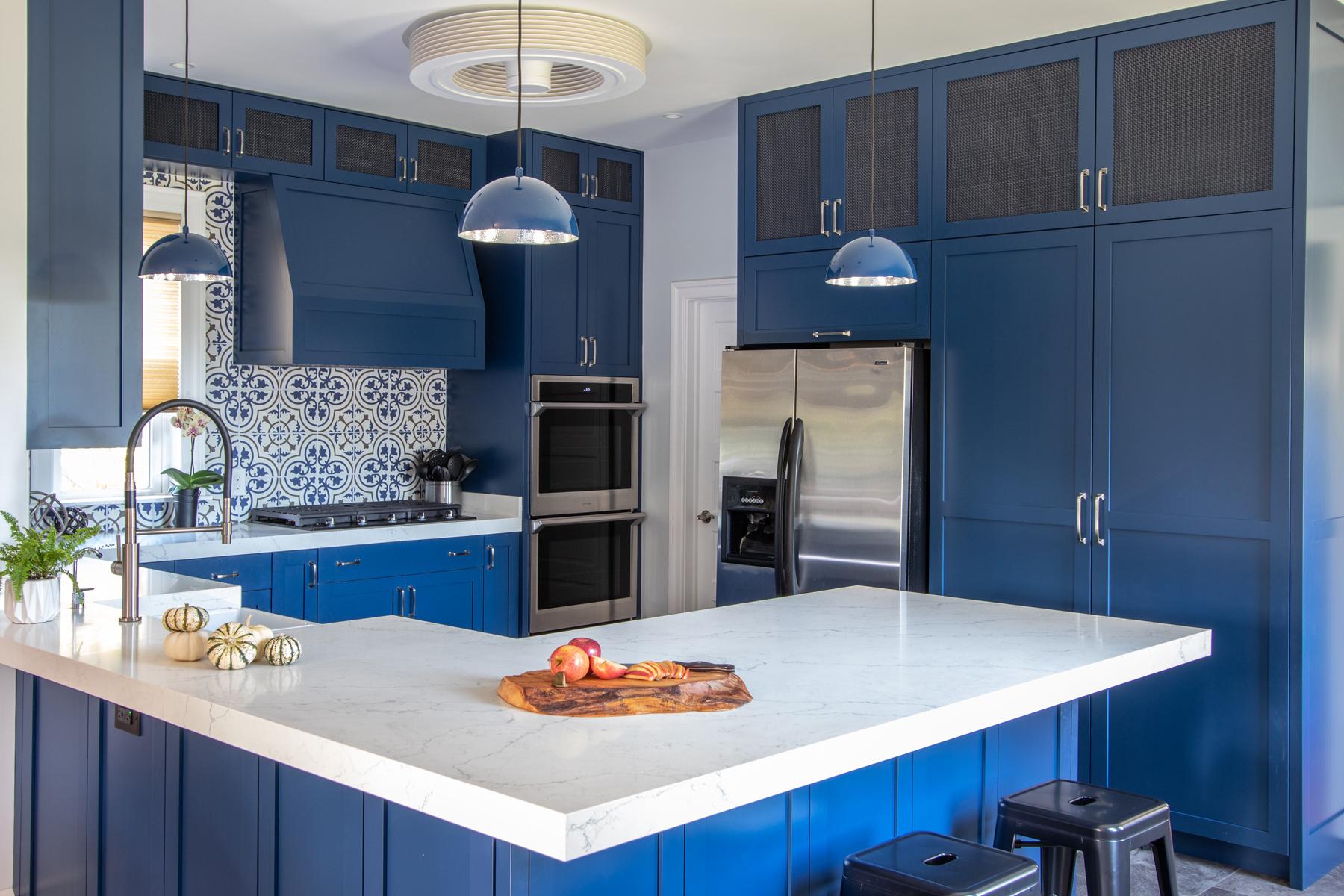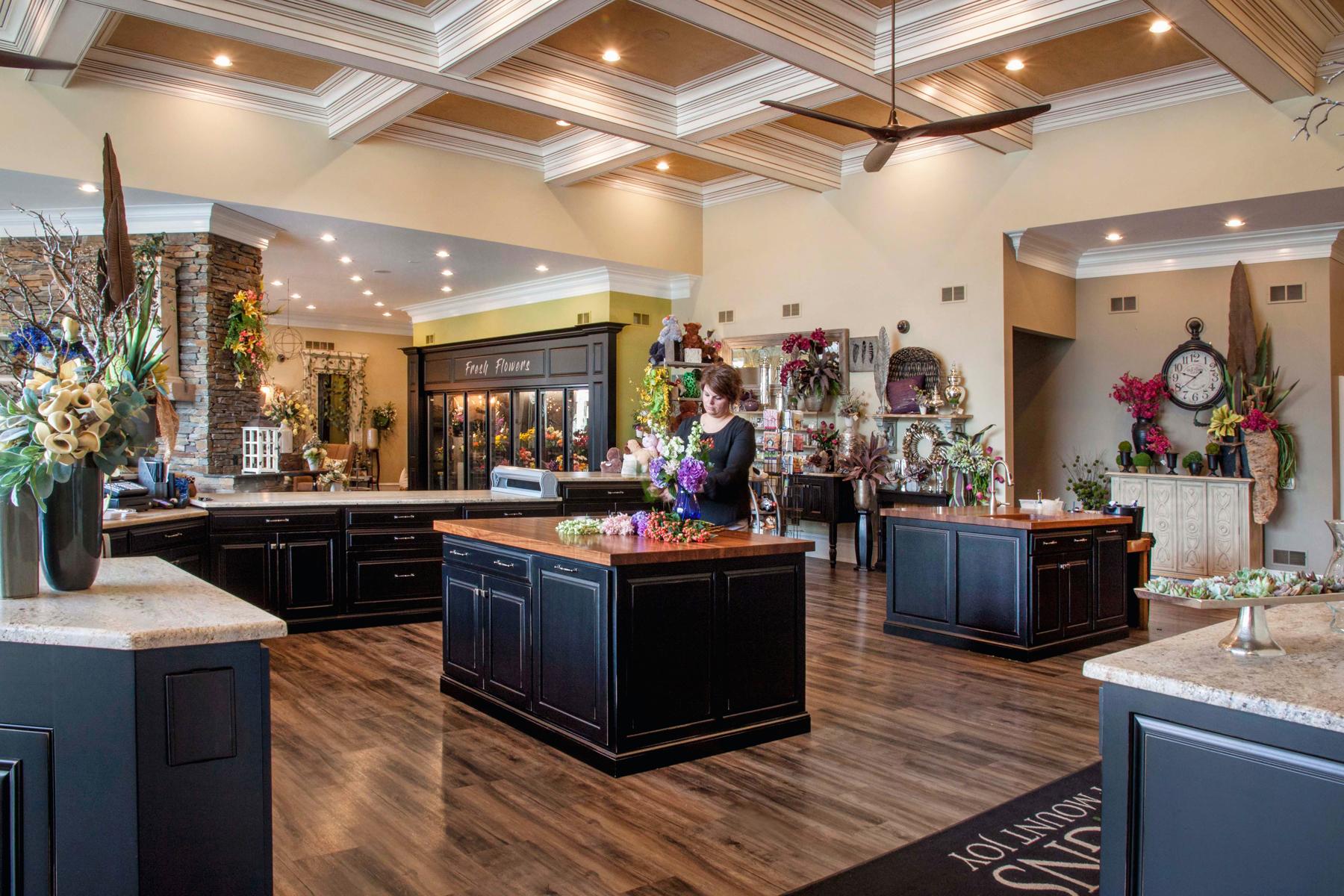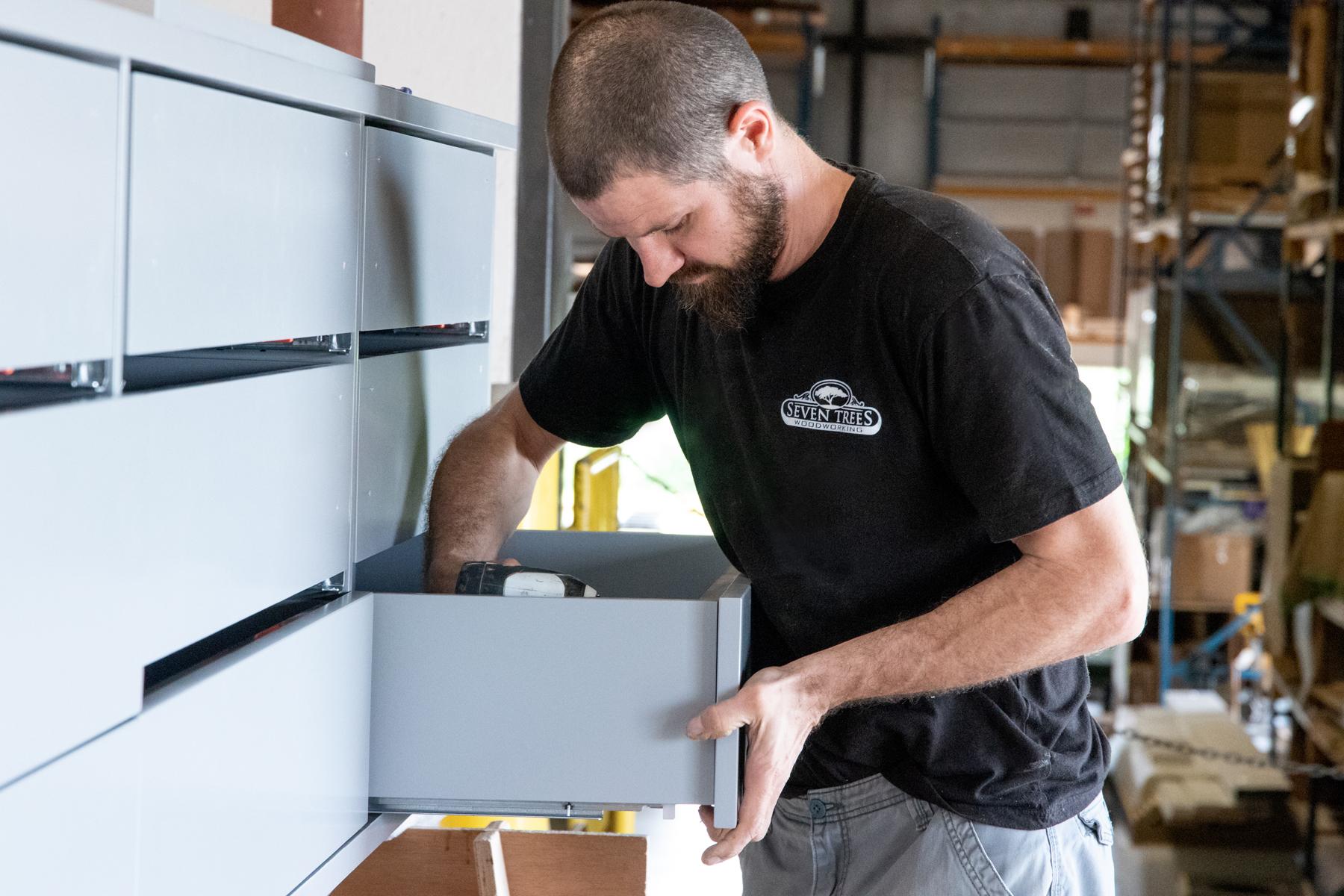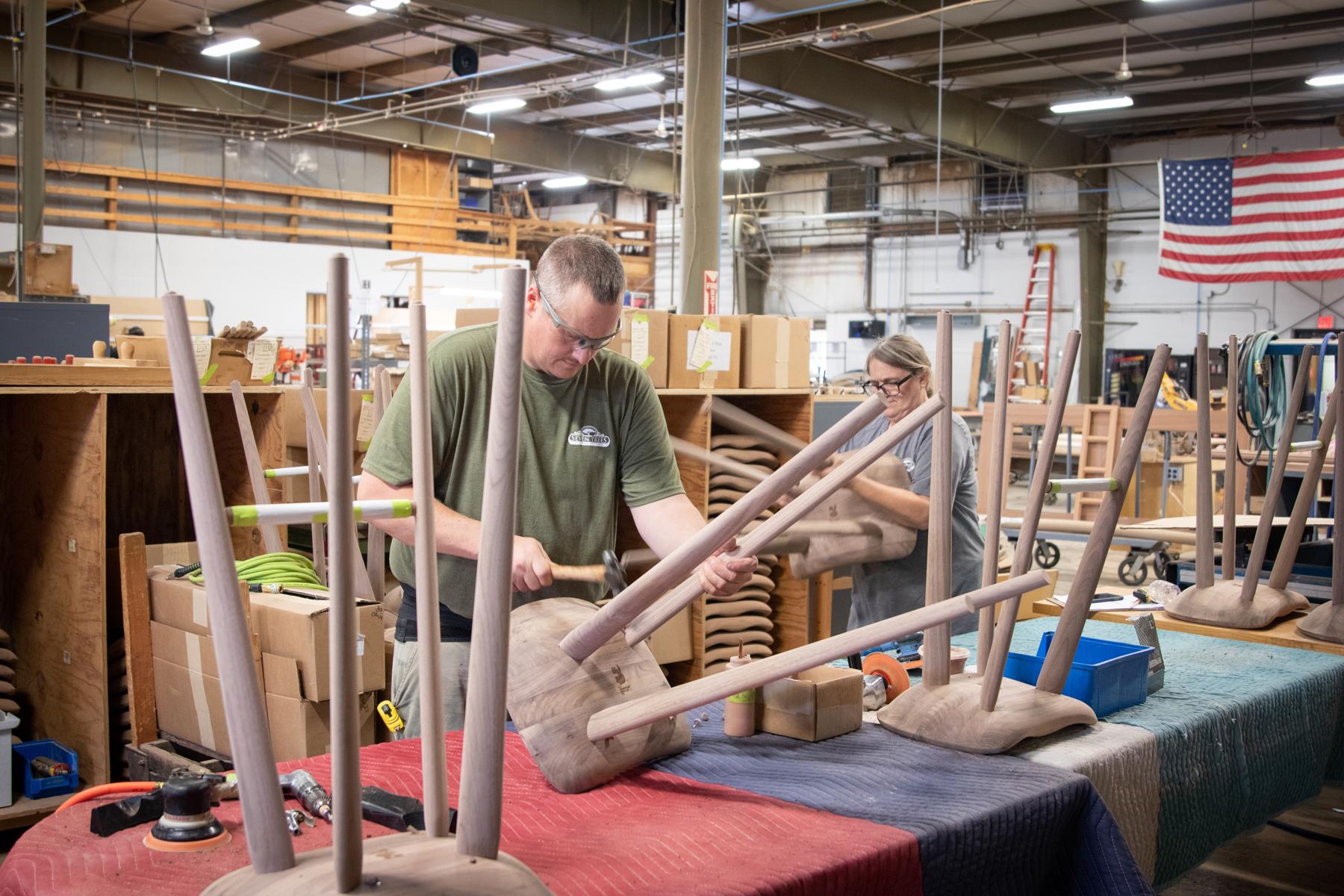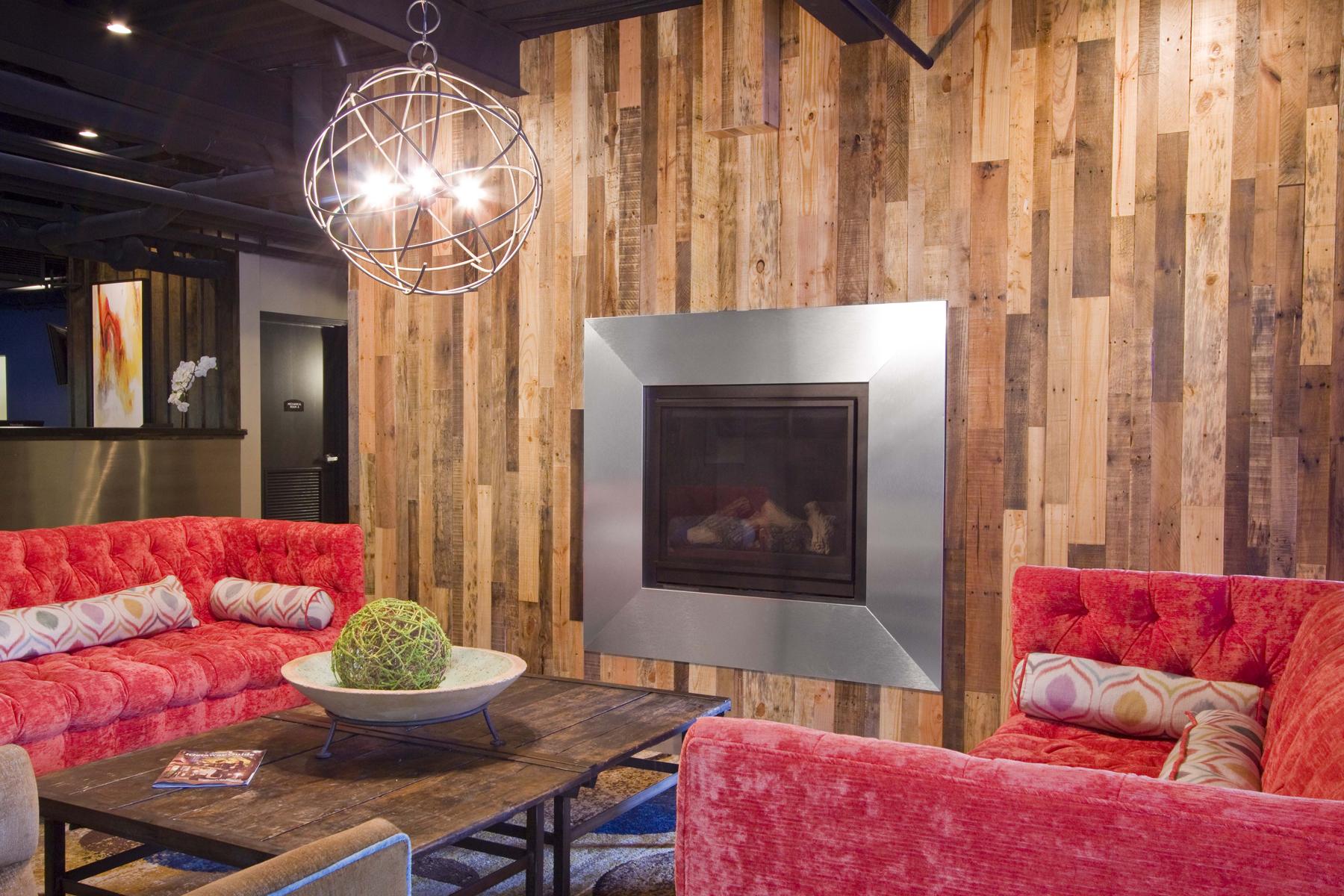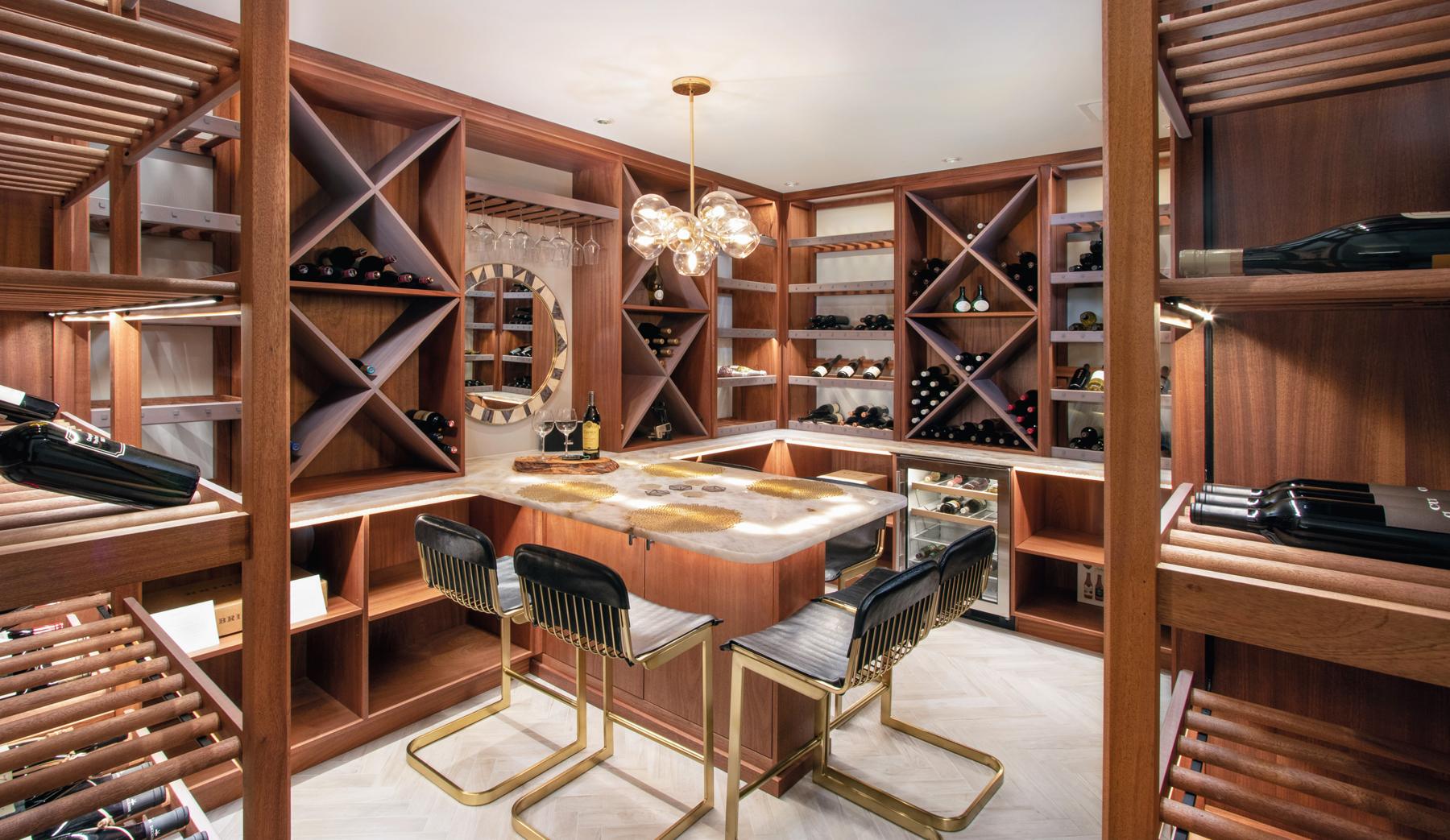 Seven Trees Woodworking's decision to branch out during — and despite — the pandemic continues to pay off for the New Holland, Pennsylvania-based custom woodworking shop.  Already well known throughout the region for its millwork, cabinetry and entry doors, in 2020 Seven Trees added private label furniture to the portfolio through its acquisition of Martin's Chair.
"We now provide a full range of custom furnishings to go with our cabinetry and millwork services," said Jarin Smoker, founder and president of Seven Trees.
"We're an artisan factory," he added. "Our niche is with designers and GCs (general contractors), people that have drawings and come to us with a design. They're looking for something custom that other shops can't offer, and even better for us, if it has wood, metal, and mixed materials in it."
Along with a host of projects for the single-family residential sector, including cabinetry for the kitchen, bath and other rooms, Seven Trees crafts millwork, concierge desks, cabinetry and casework for the public areas of multi-family residential/apartment complexes. Business also has been booming in the commercial sector, which accounts for roughly three-quarters of the company's volume, and includes the production of custom millwork and casework for public areas in the healthcare, education, hospitality, retail and restaurant markets. Many of the private-label chairs also are targeted for use in the education and other commercial markets.
"We shut down for about a month during the pandemic, but we've been busy on both the commercial and residential sides ever since. We've added people, we've added capacity and sales — we've definitely grown," Smoker noted.  2022 sales are projected to hit roughly $5 million, with 2023 expected to be even higher.
Project diversity
Seven Trees is a member of the Architectural Woodwork Institute and the Cabinet Makers Association, and its work has been featured in award-winning restaurants, hotels, and retail spaces. The company contracts with commercial builders, contractors, designers and specifiers on new construction and renovation projects, which can take anywhere from a few months to a year to complete and average $300,000 to $500,000; some projects, Smoker said, have exceeded the $1 million mark.
Notable projects include the Steak 48 restaurant in Philadelphia (see slideshow). "There was a lot of wood, some live edge countertops, reclaimed wood, stone, and metal — definitely mixed materials," Smoker said. Coming up, he added, is another cool project which will incorporate a lot of patinaed metal finishes among the stained wood, producing a lot of neat colors.
"As diverse as our work is, the common thread is our commitment to quality materials, expert craftsmanship, and first-class customer service."
The production process
Seven Trees did more than expand its product portfolio when it acquired Martin's Chair in 2020, it also increased staff and quadrupled its space, moving production from its former 7,000-square-foot location to the larger 28,000-square-foot facility (24,000 shop and 4,000 office) occupied by Martin's Chair. Seven Trees' architectural metal fabrication operation remains housed at the former location.
Inside the shop, Seven Trees combines CNC technology with old-world craftsmanship to produce its range of products. Chief among the workhorses is an Anderson Omnitech 5x10 CNC router for machining panels and solid wood. Additional equipment in the shop includes a Timesavers sander, Holz-Her vertical saw for cutting and trimming, Martin four-sided planer, Taylor clamps, and SandPro downdraft tables. Software in use includes Microvellum for cabinet drafting, Fusion 360 for custom drafting and machining, Crows Nest project management software for scheduling, time clock, purchasing, billing, tasks, file management, and reporting, plus QuickBooks for accounting and custom spreadsheets for estimating.
On the wish list, Smoker said, are more CNCs, including a 5x12 and 5-axis router, and a new edgebander. "We don't necessarily purchase new equipment based on [long-range] calculations per se," he said. "It's more, here's an operation that we aren't capable of doing now, so we have to buy this so we can do that; to either do it, or do it more efficiently," Smoker explained.
Typically, six projects are in progress at any one time, with architectural millwork and cabinetry machined in one section, and doors and furniture in other areas. "We try to split projects into smaller job areas, so they flow through the shop faster," Smoker said. Projects are kitted and assembled before shipping.
As part of the company's lean philosophy, "We try to keep a minimal inventory on sheet goods and order stock specific," Smoker said. Working with local suppliers, other than an early problem obtaining drawer slides and MDF, the company has not experienced many supply issues. "Beyond that, it hasn't been too bad. The lead time on cabinet doors has grown a lot, but I think it's leveling out," he added.
Another hot commodity, hardwood lumber is used extensively at the shop. "Walnut is the hot item, with white oak and ash in demand for stain grade, and for paint grade it's maple," he said.
Custom color matching and other finishing are performed in-house, via hand wiping or Kremlin air-assist spray guns in a GFS booth. "With architectural millwork, they'll often come to us with colors to custom match," he said. The company maintains a library of samples for reference.
Culture & roots
Seven Trees' name is inspired by the Bible verse in Isaiah (41:19-20) which speaks of the seven trees in the desert. (Read more at SevenTrees.com.) Since its founding in 2009, the company has consistently demonstrated a commitment to service, quality and craftsmanship. Thus, it's no surprise that a majority of business is from repeat clients and referrals.
"We also fill the gap between two-man furniture shops and couple hundred employee factories." Including Smoker and his wife Kelly, financial director, the company currently has 34 team members.
Despite its fast growth, especially in the last two years, Seven Trees has maintained a family culture, which is buoyed by monthly breakfasts and birthday lunches. Smoker also joked of his open door policy to his office — "I literally have no door on my office." He also can often be found on the shop floor working alongside employees and encouraging them in their efforts. "We have a lot of really good people here," Smoker said.
Asked what advice he would give to those entering the field, Smoker responded, "I would say, don't undercut yourself. Bid what you need to, price what you need to. It can be terrifying to think you might lose projects because you feel like you priced too high, but know your costs and price accordingly."
Have something to say? Share your thoughts with us in the comments below.