APA website features OSB and plywood for cabinets and furniture
November 2, 2016 | 1:27 pm CDT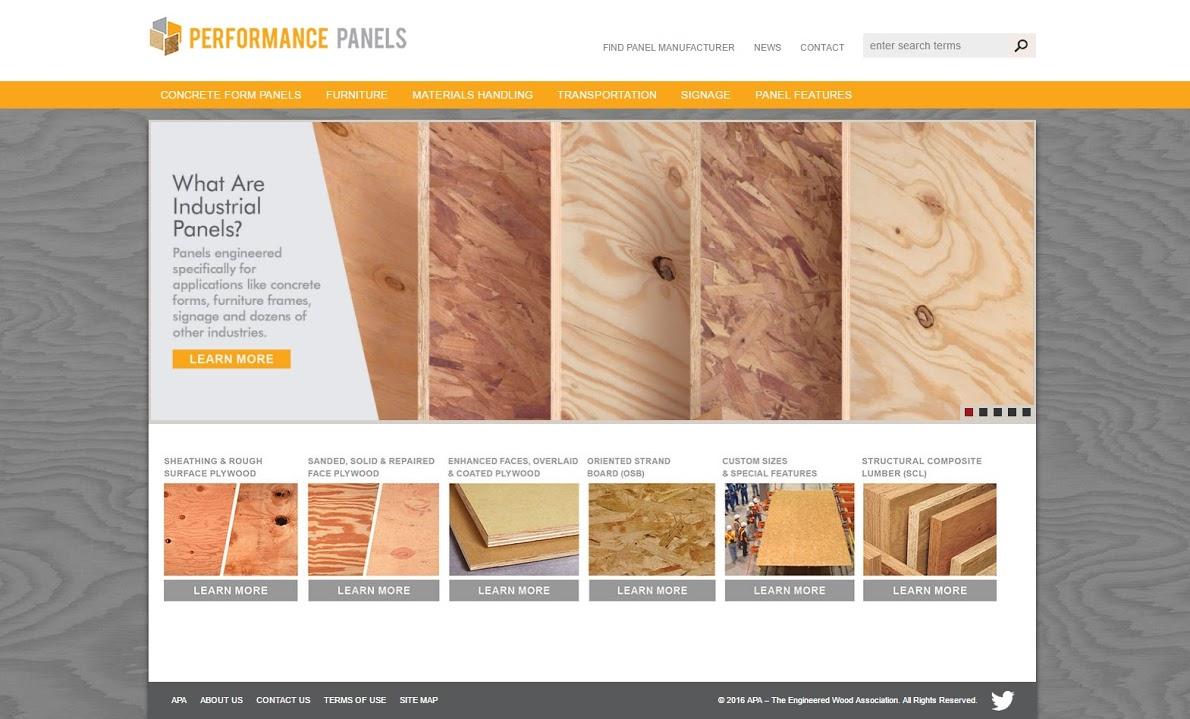 PORTLAND, Ore. -APA-The Engineered Wood Association, updated its PerformancePanels.com website to include updated information on regulations and product technology. The website offers details on a wide range of industrial applications for plywood and OSB (oriented strand board) wood structural panels, including concrete forming, furniture, cabinets, transportation, materials handling and signage.

The expanded site features new content on the use of Structural Composite Lumber (SCL) for specialty applications. PerformancePanels.com also includes extensive technical data about wood structural panels including current information on the new U.S. EPA formaldehyde rules that effect manufacturers of upholstered and solid wood furniture and cabinets.


In addition to incorporating new information, APA rebranded the website to reflect a new design and logo, along with improved functionality. PerformancePanels.com navigation was improved, making it easier for visitors to find the information they need on APA member products for industrial applications. The site also includes a directory and web links to APA member manufacturers that produce structural wood products for industrial segments.

The site search function was also enhanced. Depending on the search terms entered by the user, results will include information from PerformancePanels.com as well as content from the extensive APA Resource Library including publications, product reports and CAD details. Contact information for the APA Help Desk is also available on the site.

Visit www.performancepanels.com to see the new site and learn more about plywood, OSB, and engineered wood products for industrial applications.

About APA – The Engineered Wood Association: Founded in 1933 and based in Tacoma, Washington, APA represents approximately 163 plywood, oriented strand board, glulam timber, wood I-joist, Rim Board and structural composite lumber mills throughout the U.S. and Canada. Its primary functions are quality auditing and testing, applied research, and market support and development. www.apawood.org
 
Have something to say? Share your thoughts with us in the comments below.